I first saw this idea on Pinterest from the Forge. I loved the idea of painting jars and bottles, so I decided to give it a try. Once a month a group of friends gathers together for GNO – (Girls Night Out). Each month one person is in charge of planning the GNO. April was my month, so I decided we were going to paint jars and bottles and do this DIY. The DIY had to be easy for all the ladies, because with GNO comes wine, food, and fun. This post contains some affiliate links. Click here for my full disclosure policy.
I will be giving you the step by step instructions so you can do this at home yourself. This was a very easy project to carry out, as all the ladies were able to complete even after a few glasses of wine!
Here is the finished picture of some of the pieces.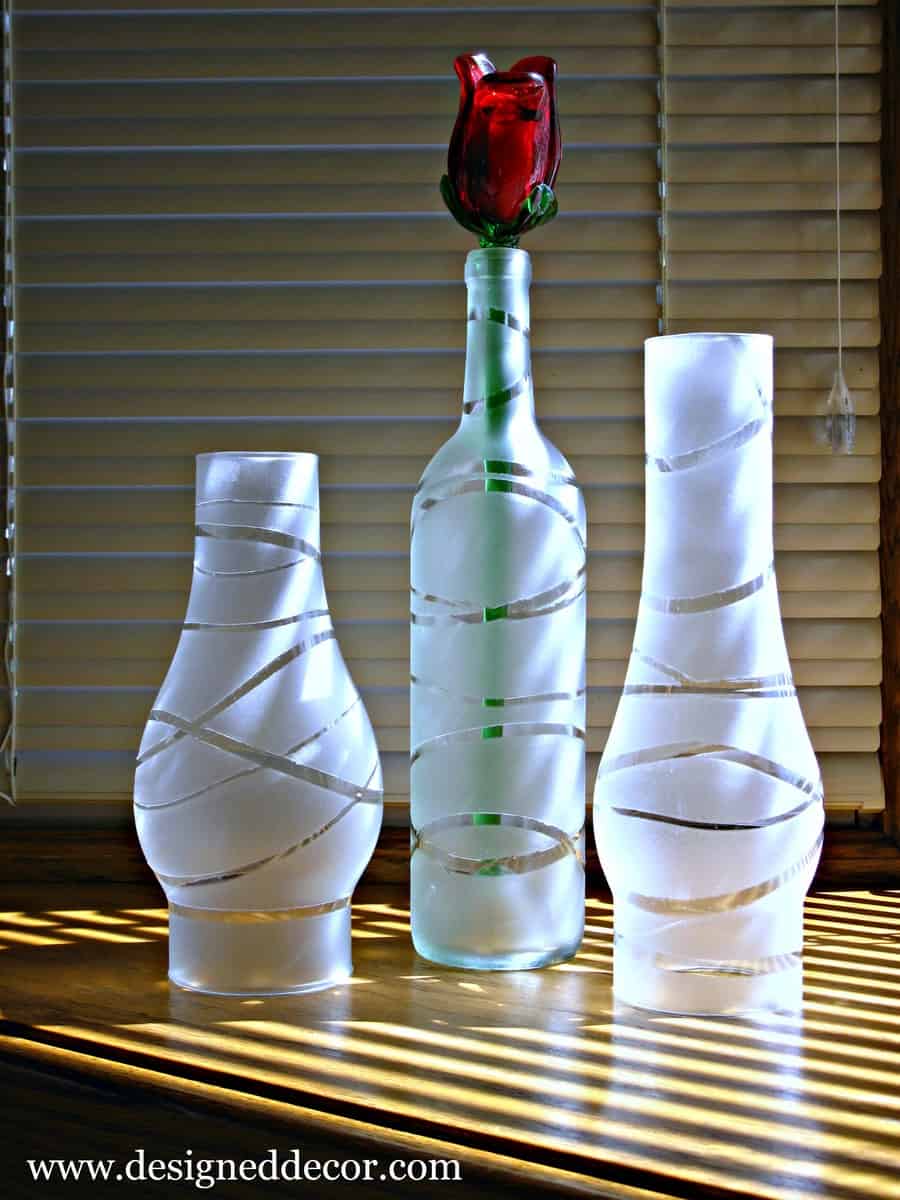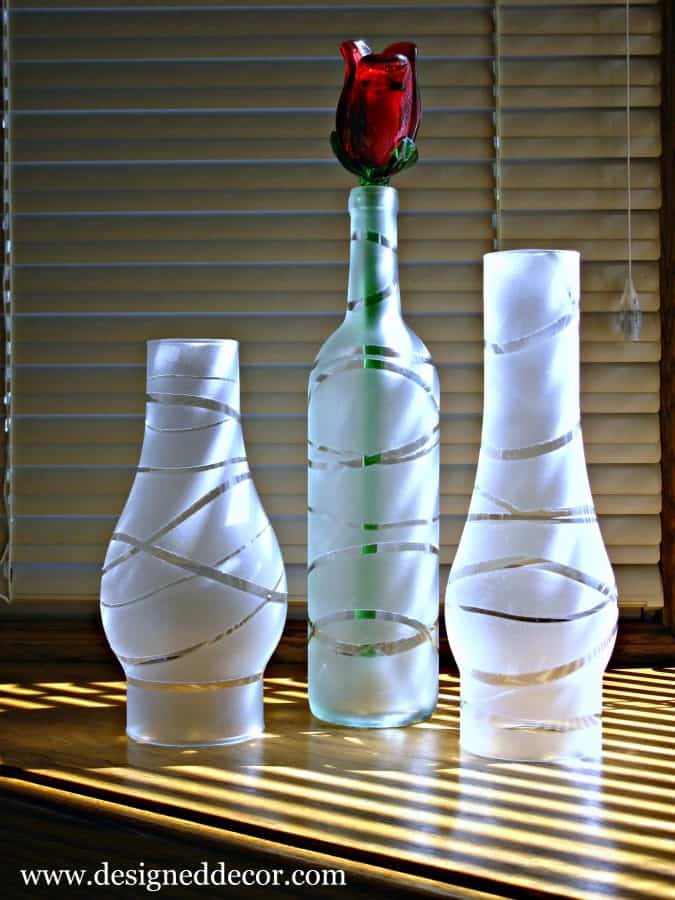 Materials needed:
Glass jars or bottles
Rubber bands in varying thickness
Spray Paint – I used "Frosted" by Valspar. You can also use these other great brands of Frosted paint. Rust-Oleum,Frosted Glass
, and Krylon, Frosted Glass
Newspaper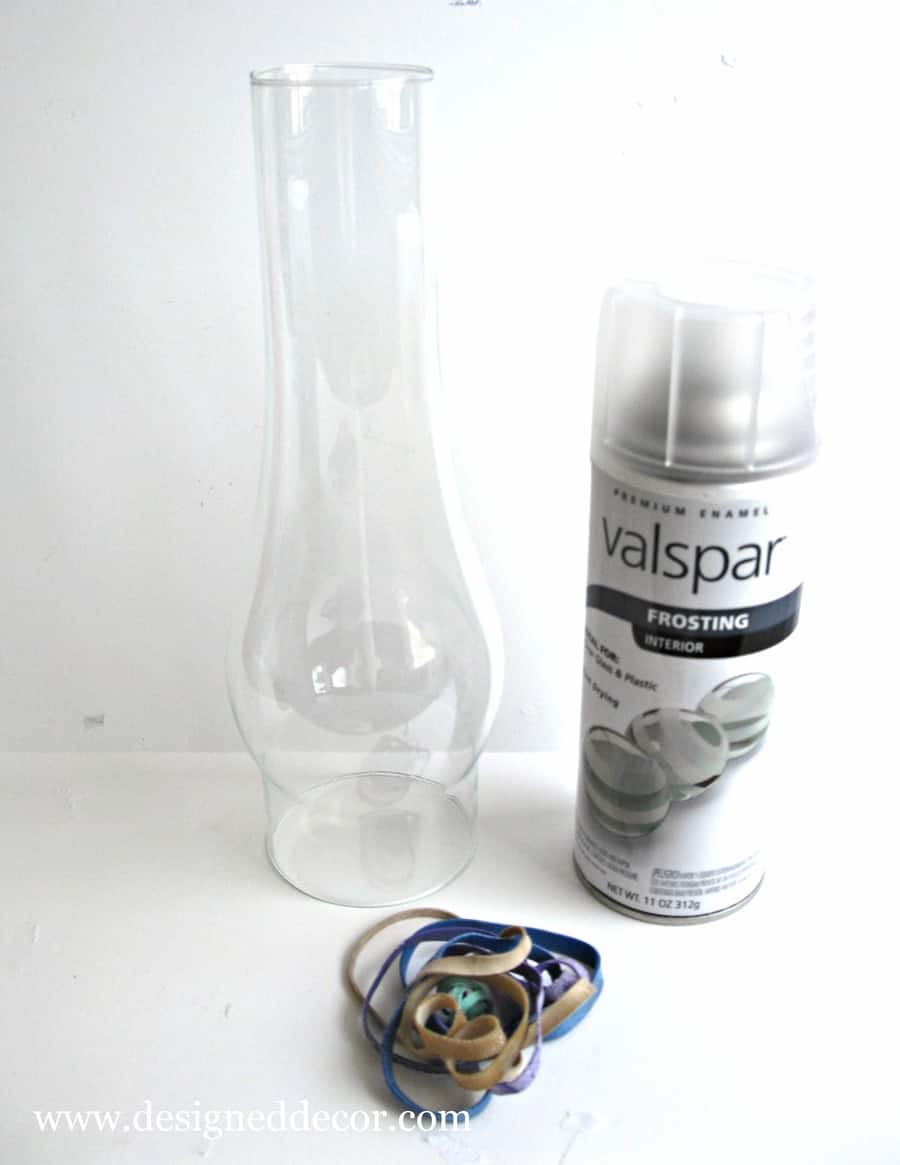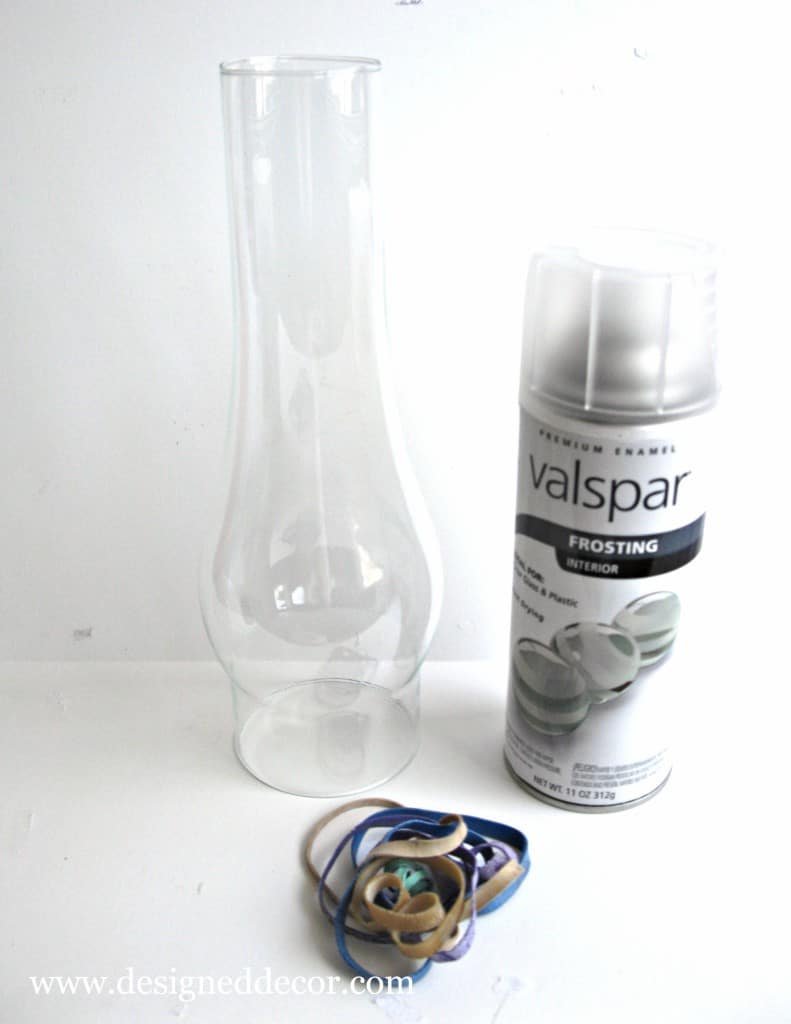 1. Arrange rubber bands around the glass jar. You can add as many as you like. I had some of my rubber bands going in angles to add interest to the design.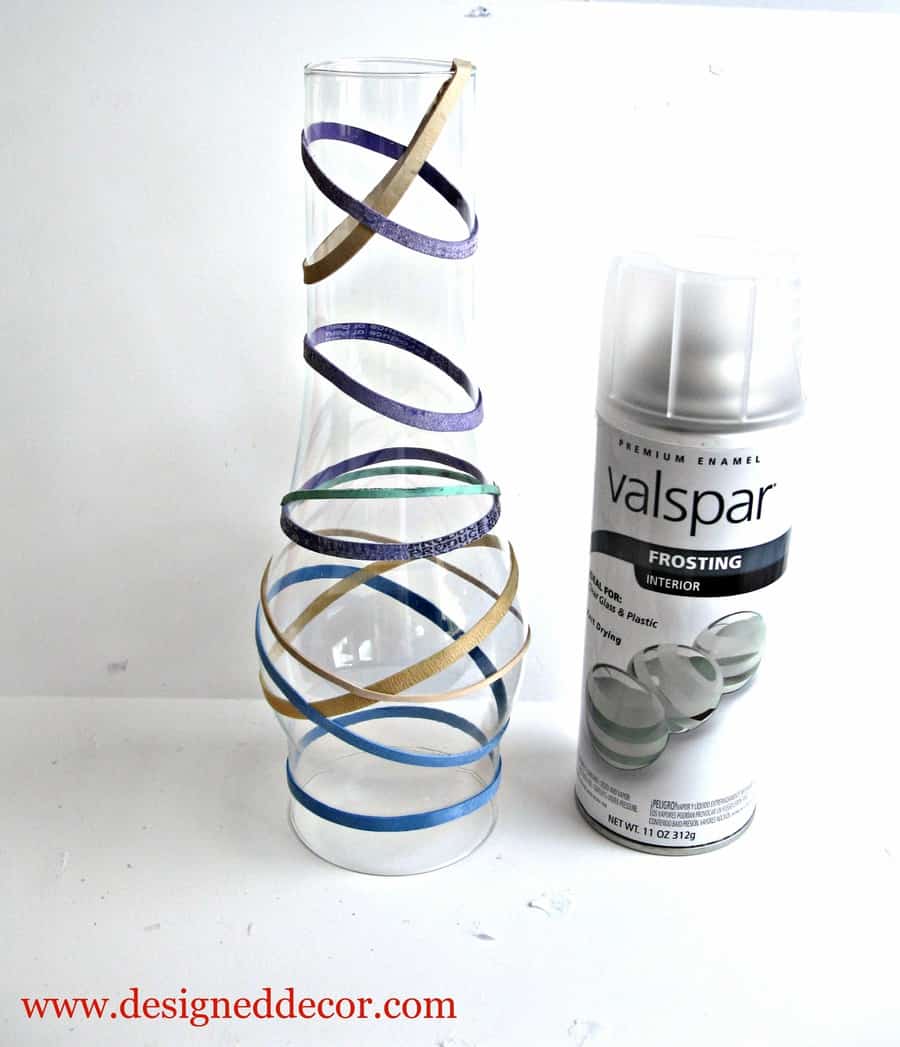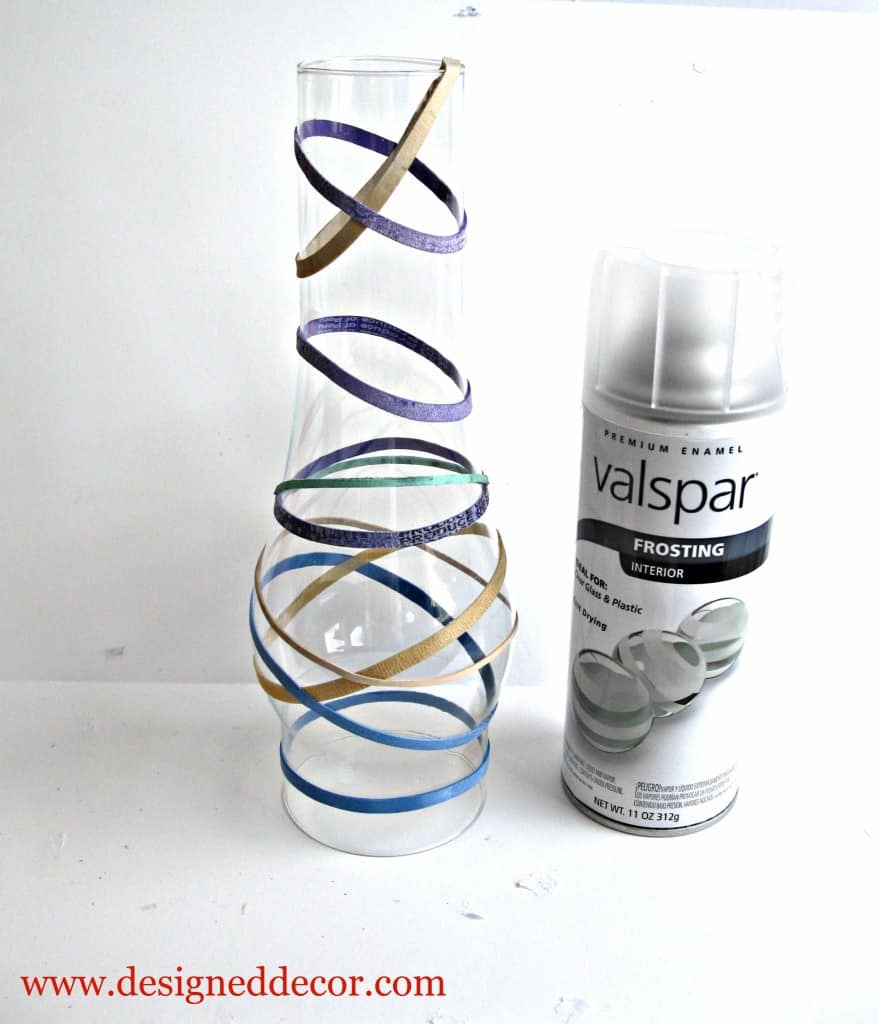 2. Spread newspaper to protect the work area. I recommend spraying paint outside in a well-ventilated area.
3. Shake paint can very well before using
4. Apply a nice even coat of spray paint to all areas of glass. Do not hold can to close to glass or too long in one spot. If you do this, your paint will begin to drip. Let dry for 15 to 30 minutes. Reapply spray paint for a second coat. Allow drying for 1 hour.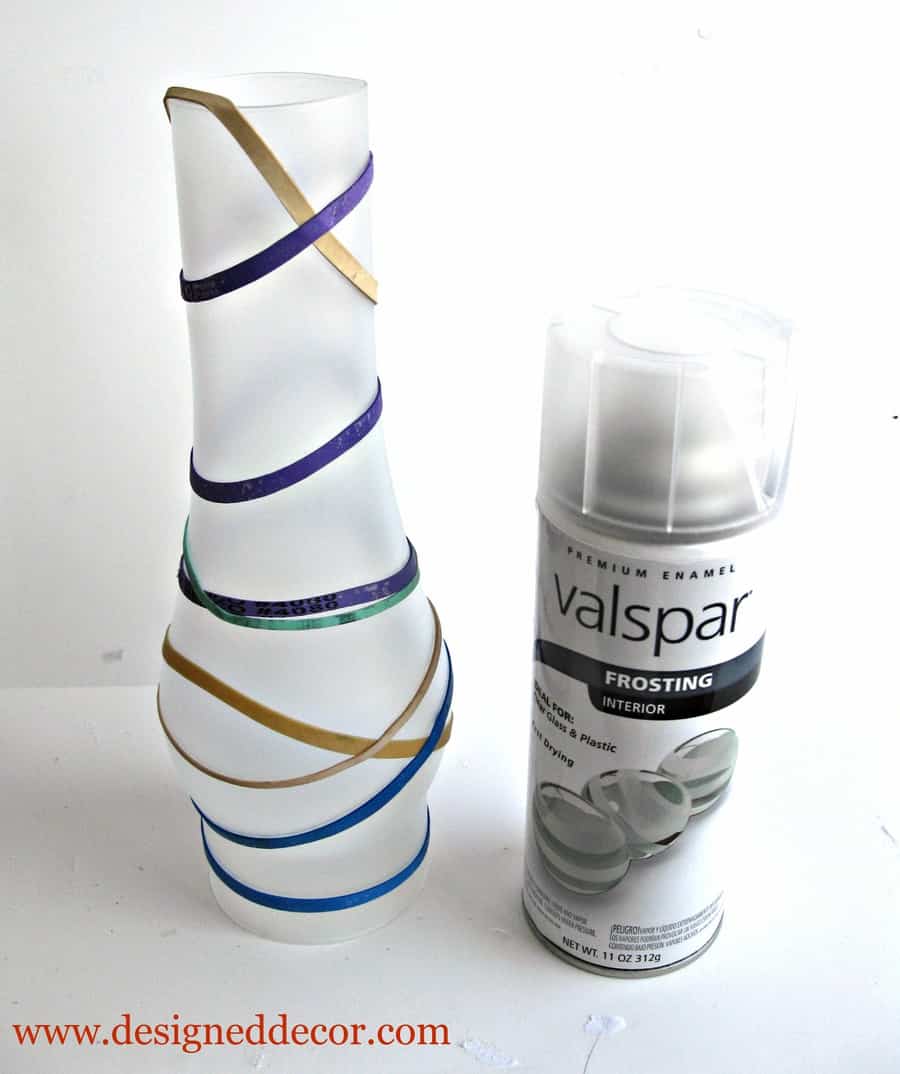 5. Remove rubber bands from the glass.
6. May need to use a blade to clean some areas of glass. Some of the areas have extra paint where the rubber bands were removed. Lightly scrape these areas with a blade to remove extra paint buildup.
7. Place a candle inside and enjoy your DIY project. Advice: Use a coaster below your project to protect the surface from getting to hot and damaging your wood surface.
I hope you enjoy your spray painted candle or vase for many candlelit nights. The GNO project was a huge hit and all the ladies loved the final outcome of their glass bottles. I forgot to take a picture of the ladies completing their glass bottles. I was having too much fun helping, instructing and tipping the glass. Sorry, I forgot!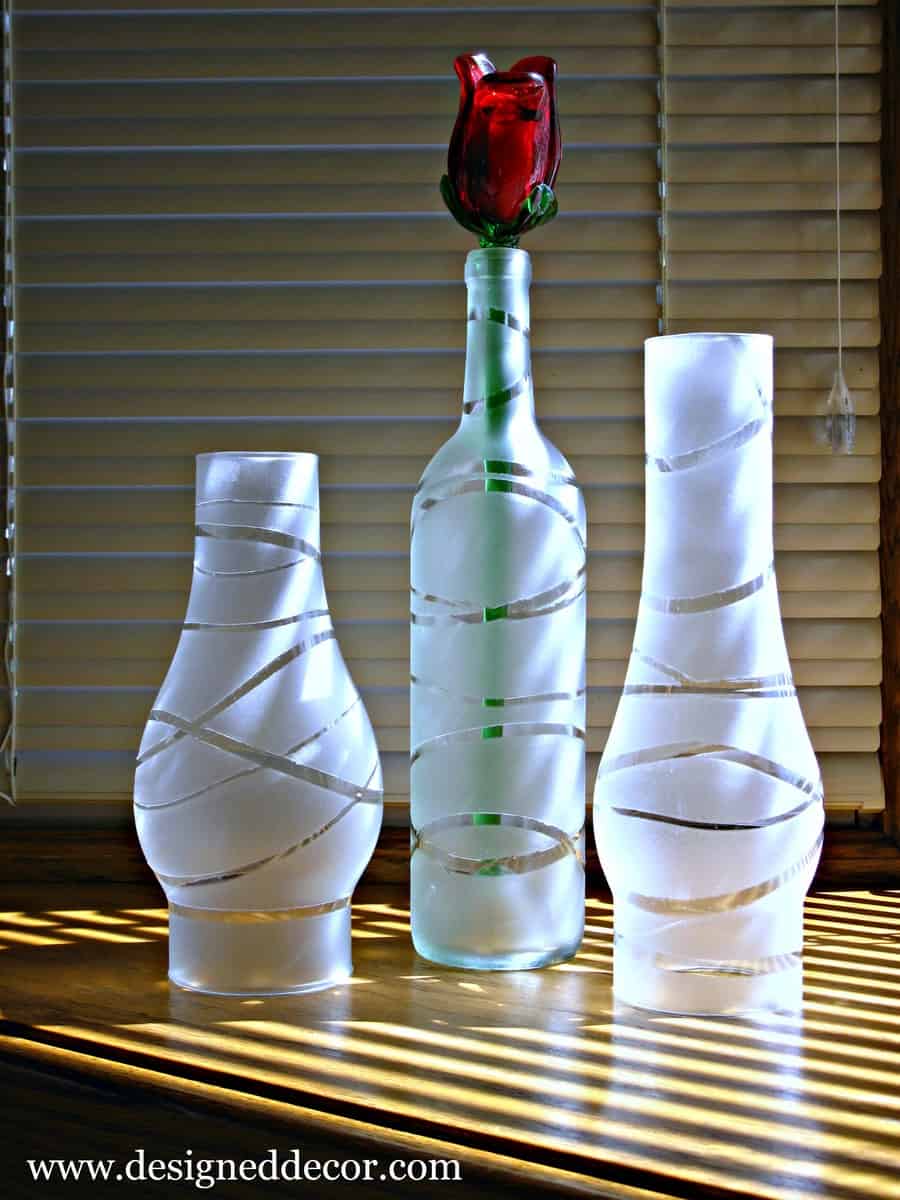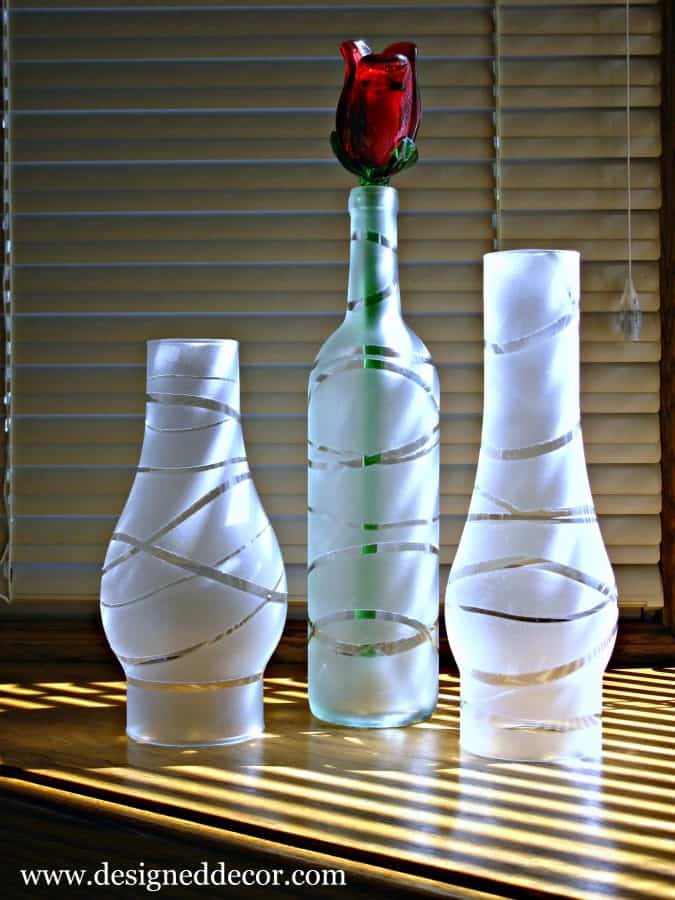 You may also love these great posts!

Join the DD Community!
Join the Designed Decor Community and receive weekly free tips on DIY home projects, painted furniture, decorating, and much more.