Are you looking for that perfect homemade gift to give for the Holidays? Do you have a few people on your shopping list that love to bake? Do you love to bake cookies and give as gifts for the Holidays? Making this easy Homemade Vanilla Extract is the perfect answer for those bakers on your Holiday list.
This post contains some affiliate links. Click here for my full disclosure policy.
If this is the gift you would like to give to all your friends, then you need to start to make this homemade vanilla extract recipe in September or October. The vanilla extract needs to sit for about 6 weeks before use. If you are reading this in November or December, DON'T WORRY, you can still make this perfect gift. Just place a small note on the bottle stating that the vanilla beans need to rest and place the date in which they can start to use the vanilla extract.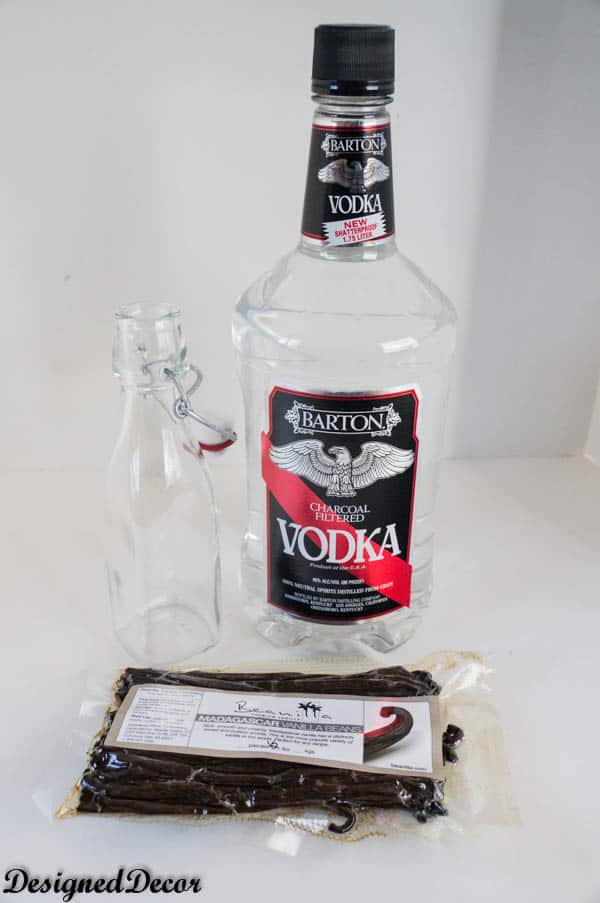 This is one of the simplest recipes you will ever make, you only have 2 ingredients, a bottle, label and some raffia or ribbon and you have a great homemade gift.
Source List:
Swingtop Glass Bottle

Vanilla Beans <—– I ordered this exact vanilla bean for my recipe. These beans are the best, they smelled so good as soon as I opened my package.
Raffia Ribbon
Label – Free Printable below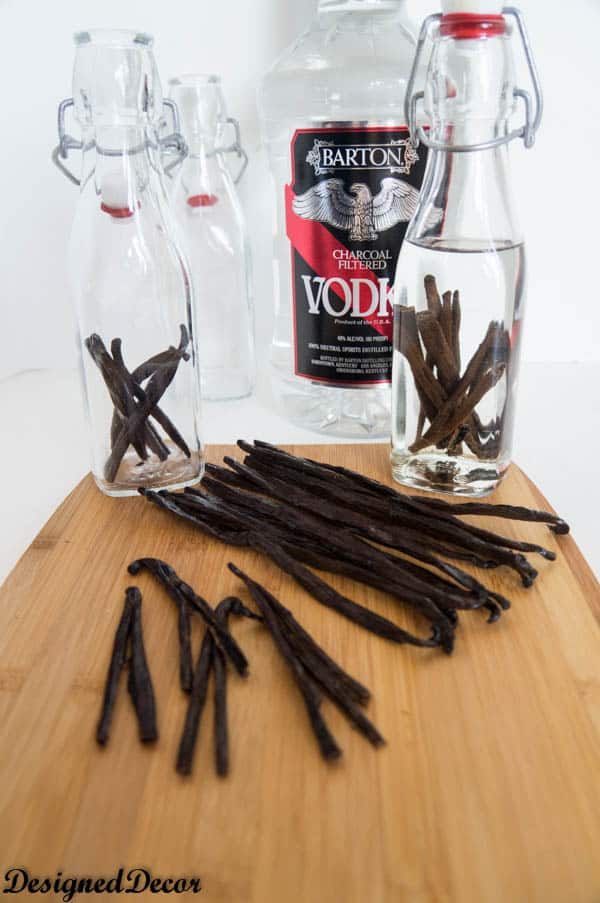 Start by washing the bottles in the dishwasher to make sure they are clean and disinfected. Cut each vanilla bean in half, hold the end of each half and slice down the center, about 1/4 inch from the end. This opens up the bean and allows the been to saturate into the vodka. Place 6 to 8 vanilla bean pieces into each jar. Use a funnel to pour the vodka into each bottle, covering the vanilla beans completely.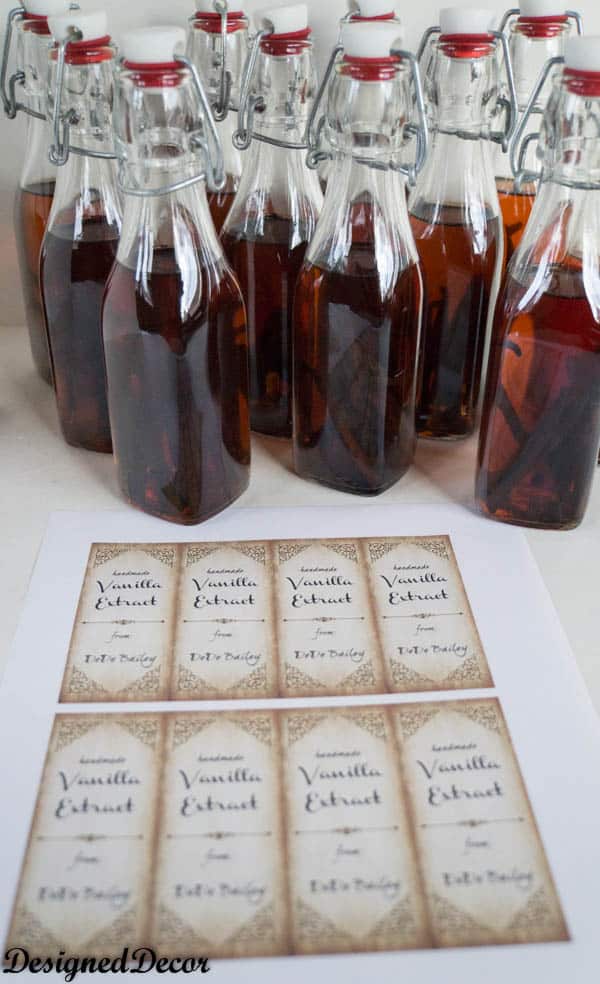 I created a label for you to place on each bottle. This allows you more time to shop and you do not have worry about having to create your own label for the bottle. Add some raffia or ribbon and your gift is ready, well almost ready. The vanilla bean needs to sit in the vodka for 6 to 8 weeks.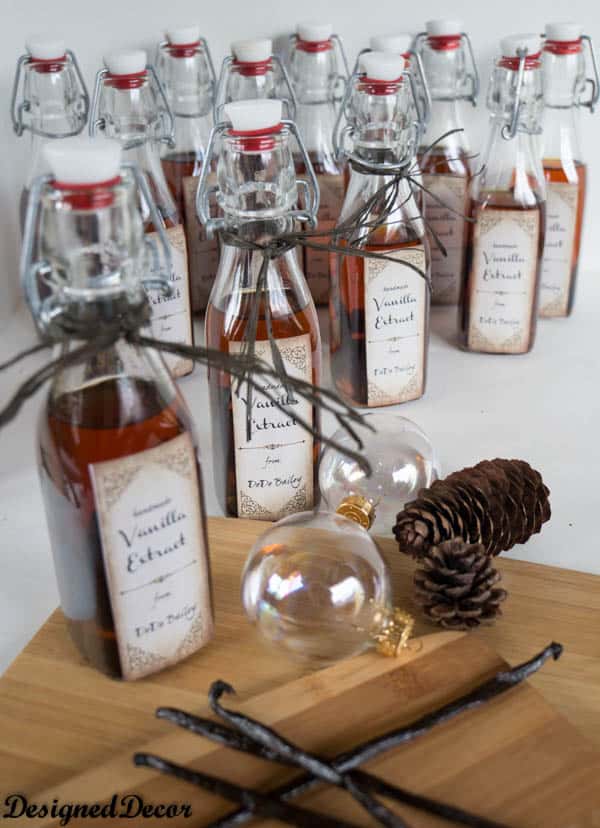 Place your bottles in a cool dark place and make sure you shake each bottle about once a week. The longer you allow the vanilla to sit, the darker and more intense the extract becomes. You can remove the vanilla beans after about 8 weeks. Be sure to tell your gift recipient to remove the vanilla beans if the liquid no longer covers the bean. The bean will grow mold on it when exposed to air.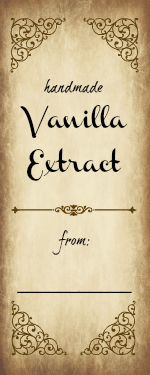 I did the hard work for you by creating a vanilla extract printable label just for my readers. This makes this gift even easier to make!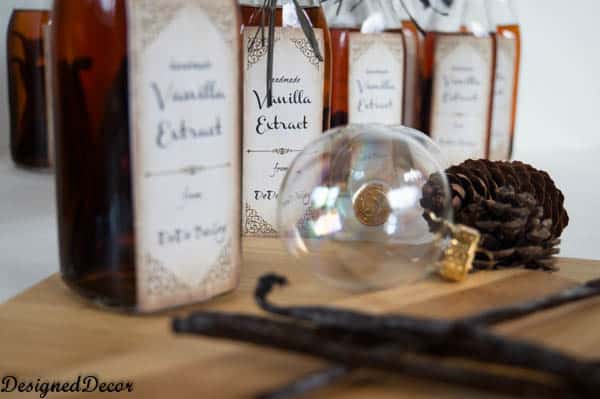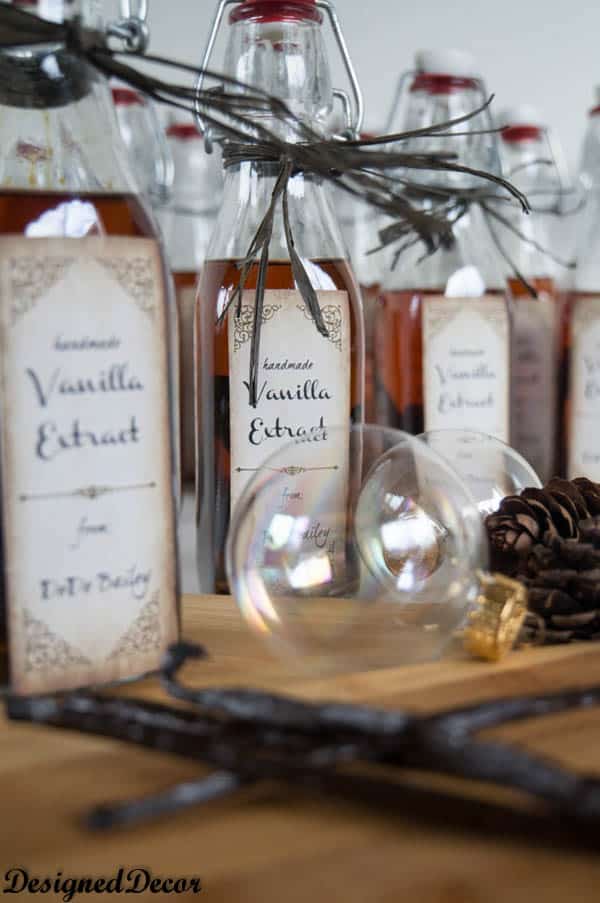 It is not too late to order your supplies and start making these great homemade vanilla extracts gifts. Just leave a note with the gift stating not to use until an open date. I can't wait to use mine for baking!
You may also like these great posts!

Join the DD Community!
Join the Designed Decor Community and receive weekly free tips on DIY home projects, painted furniture, decorating, and much more.