I know I am late in sharing my Fall Home Tour. It seems if you follow other bloggers most of them were posting their beautiful homes in September. I decided even though I was late, I was still going to share my home with you.
I am not very good at getting my seasonal decorating done months in advance so I can post it before the season. I guess this is my way of rebelling all those many years of working in retail and always setting up the seasons early.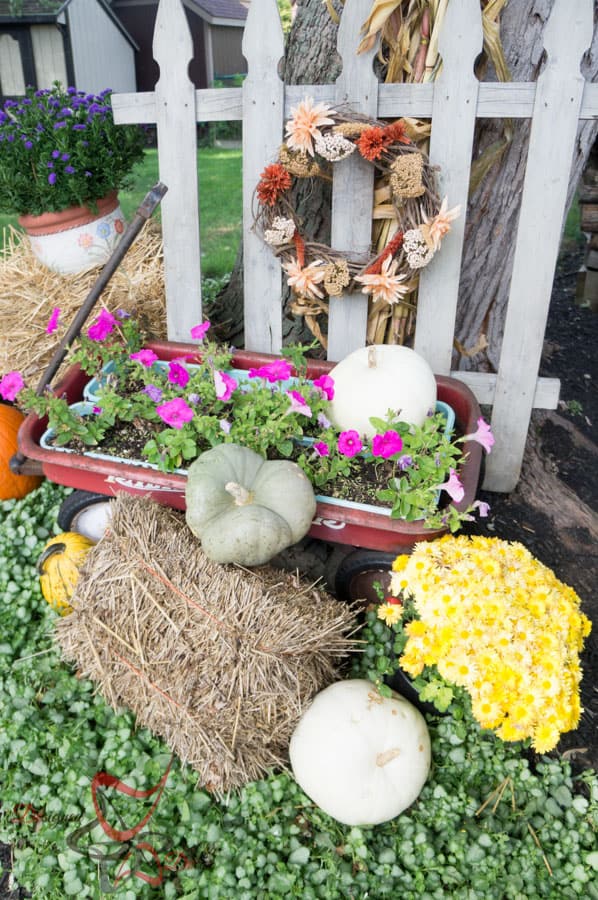 I like to decorate the outside as much as I do the inside.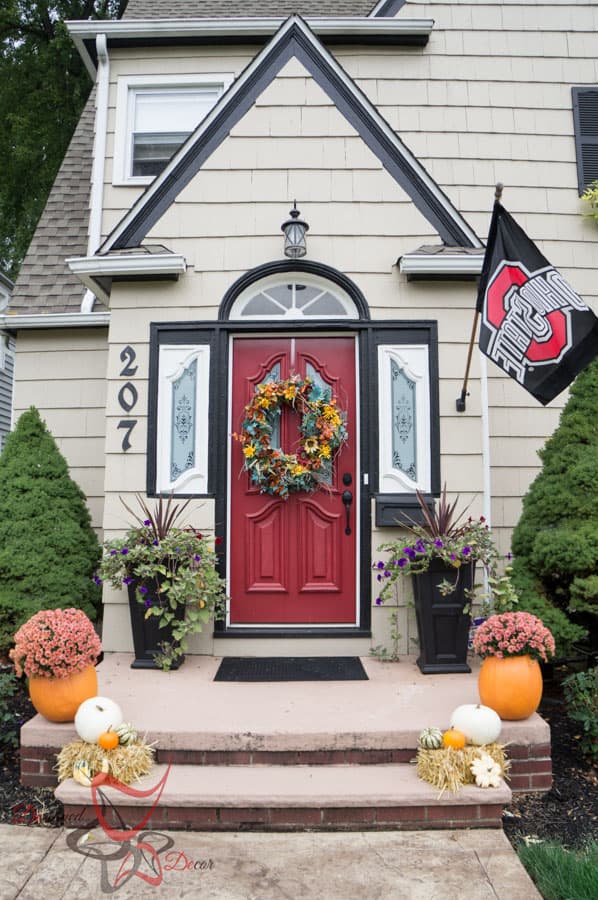 I have a pumpkin and gourd fetish. If I could afford it, I would buy a truck-full each season. I really love the white pumpkins and all the many different styles of gourds.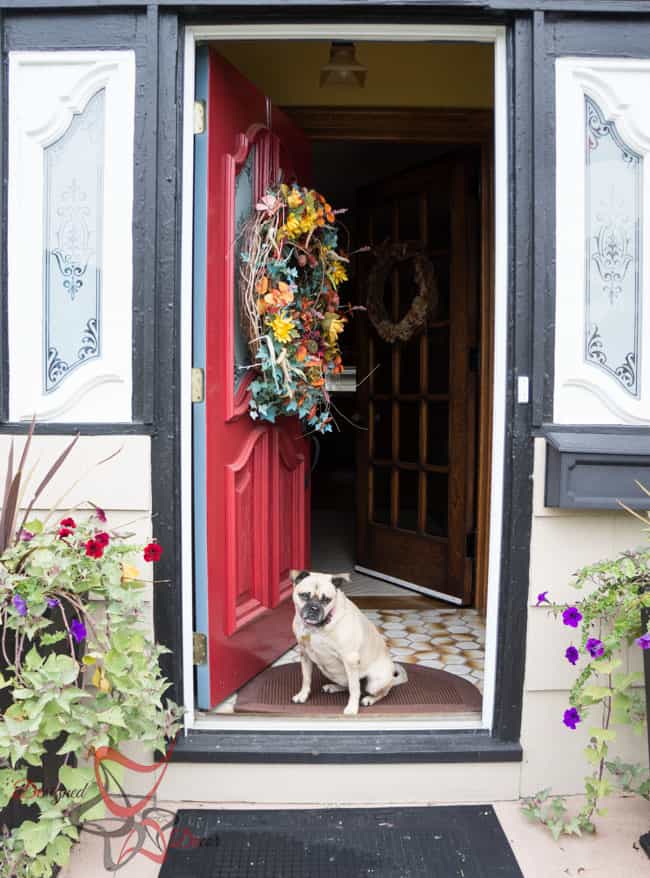 Miss Cinnamon (a.k.a professional photo bomber) is here to welcome you inside.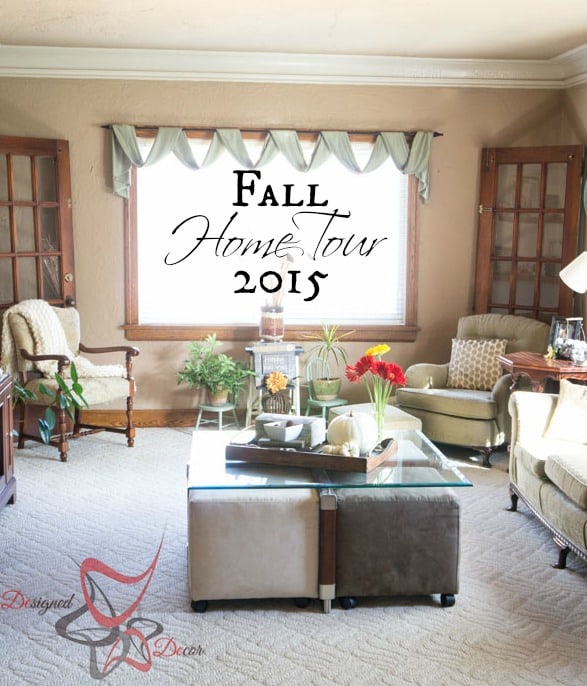 Let me show you around the living room!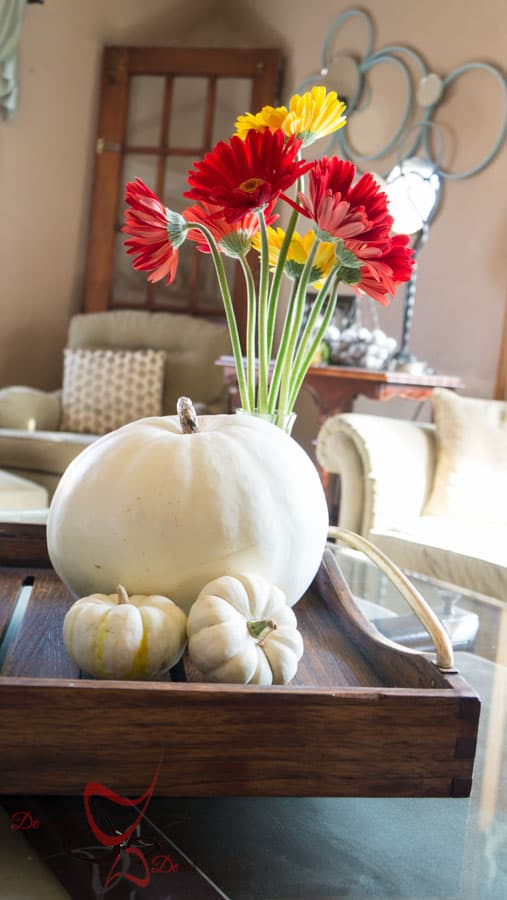 I like subtle seasonal decor changes. I keep most of my existing decor in place and make a few minor adjustments of adding pumpkins and other natural elements of fall. Fresh flowers are always an easy addition, but you could also do fake flowers to last the entire season.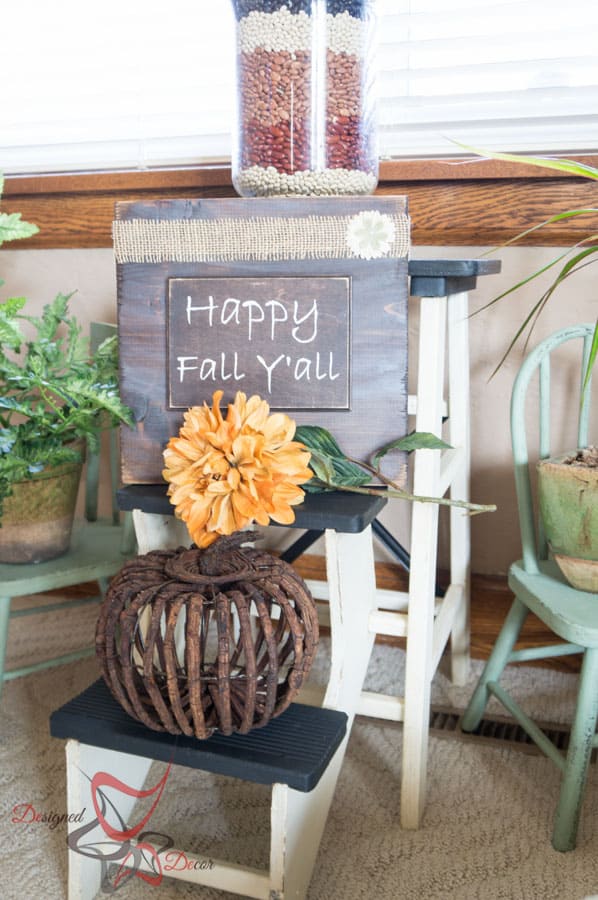 I simple fall craft is also a great addition to a space. I made this Fall plaque last year, click on it to see how simple they are to make.
Add a little bit of burlap ribbon and dried flowers to candles. You can easily change out the flowers for each season. The canning jar pumpkin is another easy decor piece to make. I never did a blog post on how to make these, but they are all over Pinterest if you search for canning jar pumpkins.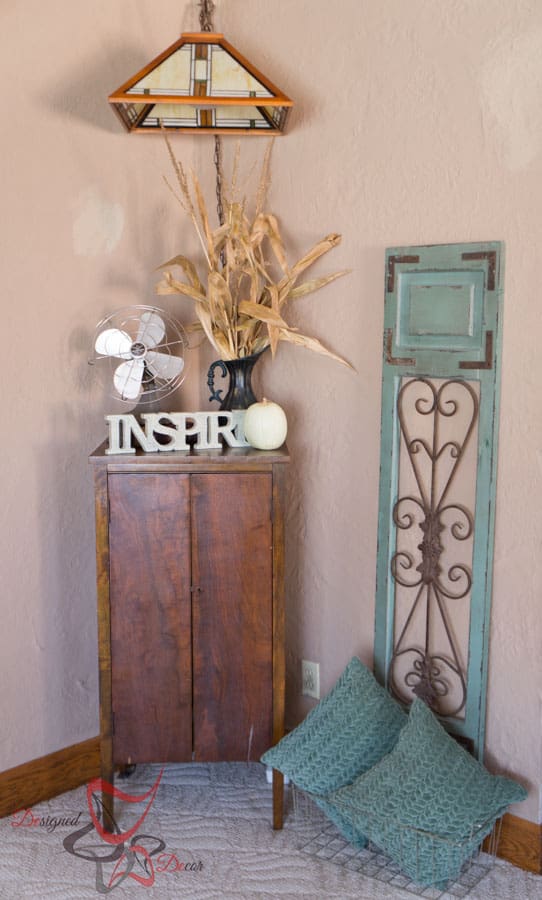 Adding some corn husks to a vase and a pumpkin are simple fall decorating changes.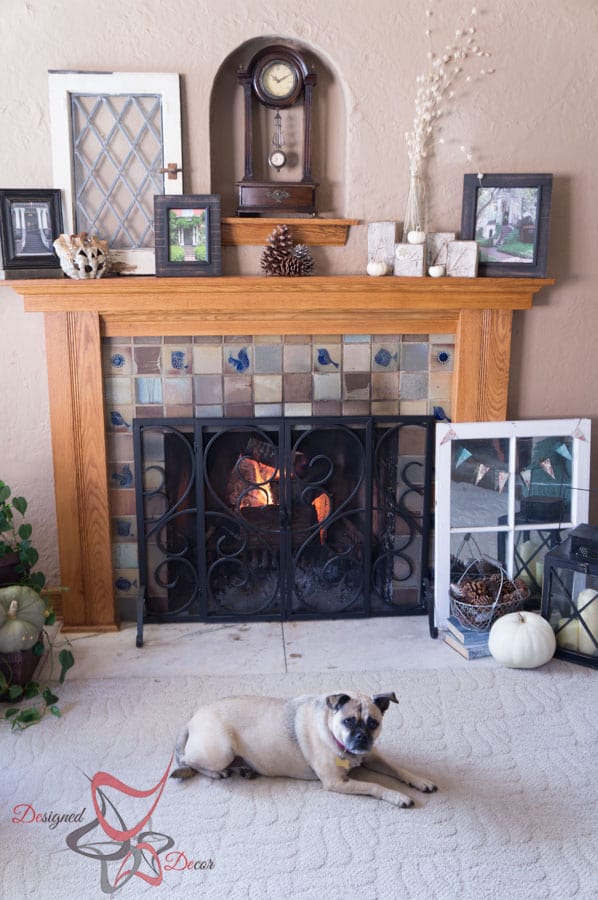 Sitting by the fire is where you find miss Cinnamon in the winter months. She thinks we build it just for her. I love a real fire, nothing can replace the smell and the snapping and crackling.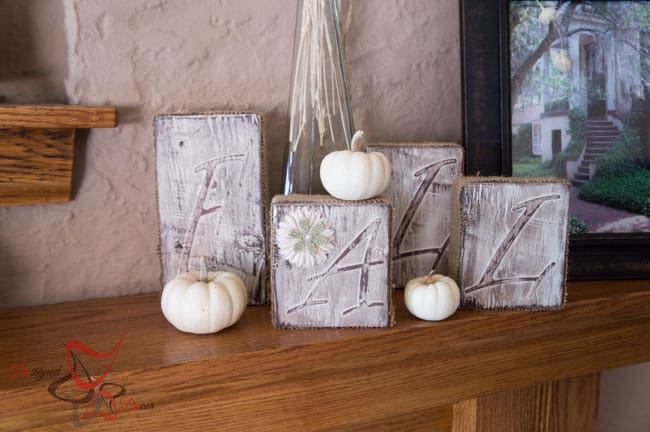 Again, simple made fall decor to add-on the mantle with a few itty bitty white pumpkins.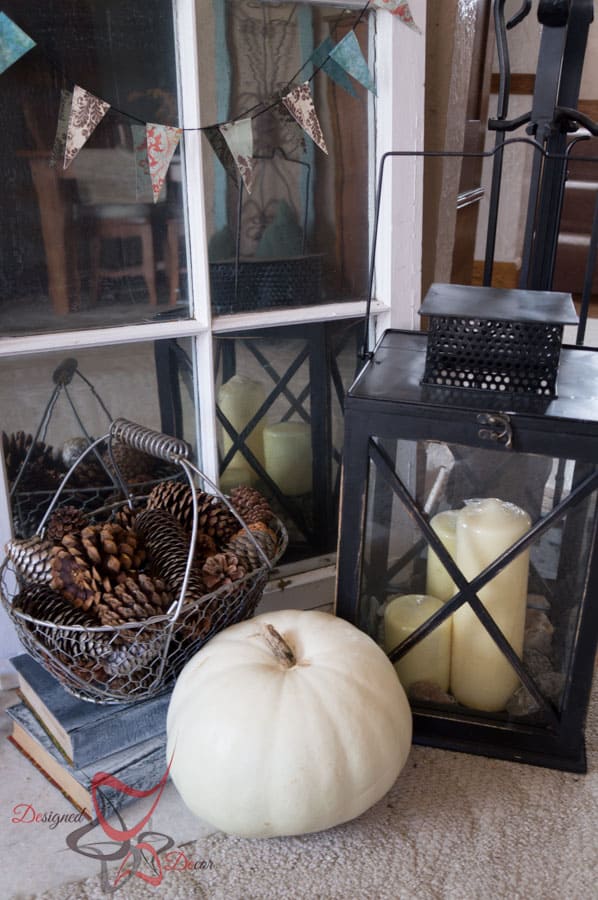 Mr DD. thinks I have a pine cone obsession as well. I pick them up on my morning walks. I do keep them from year to year that way I don't have collect them all over.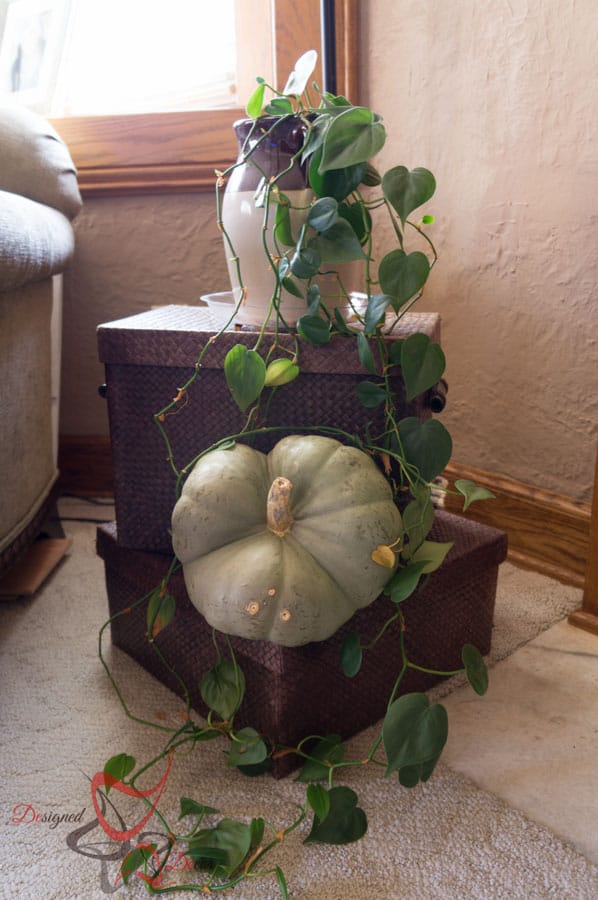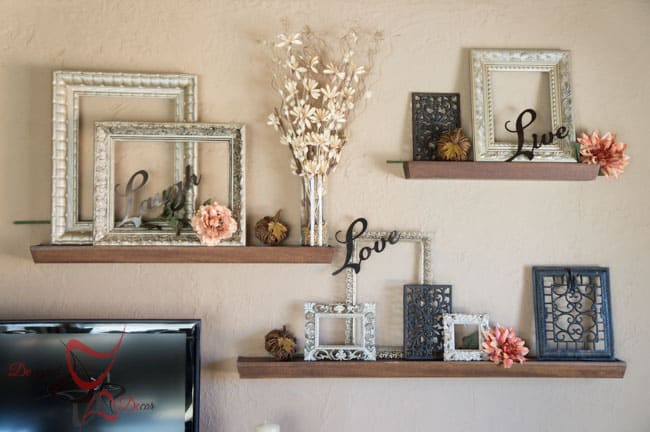 Next up is the dining room.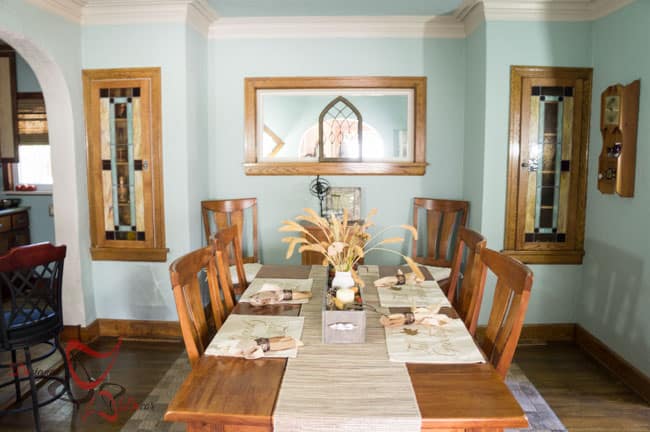 Of course the table center piece it the focal point in this room. I keep everything else in the space to a minimum. I have never been one to have a set pretty table since we used it daily. I am now slowly becoming an empty nester, so maybe I can finally have one of those set pretty tables.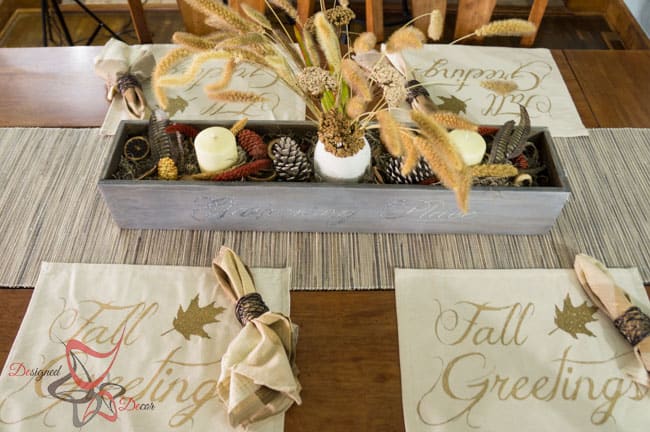 Some of you may recognize this Table Trough Centerpiece that I made and posted last month. I think I will be having fun decorating this every season.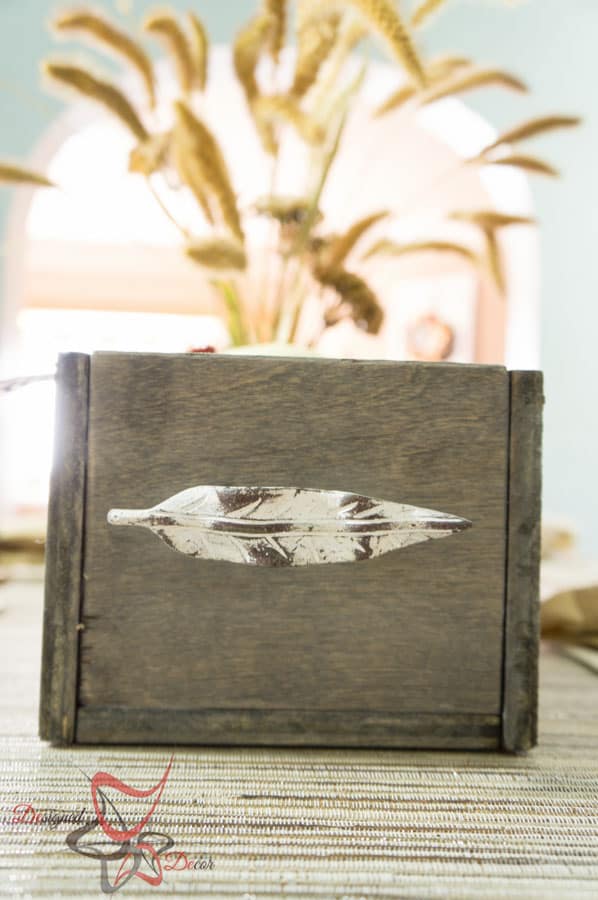 I hope you enjoyed my Fall Home Tour for 2015. Now for the best part of my Fall Tour. I am linking up with many other inspiring bloggers as we all are sharing our Fall Inspirations.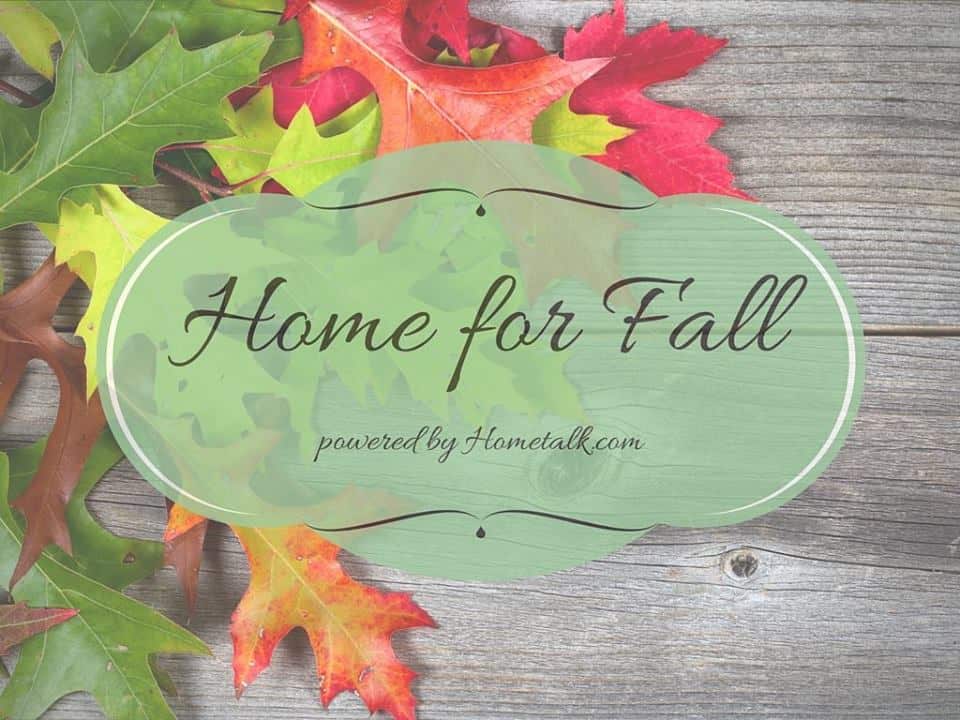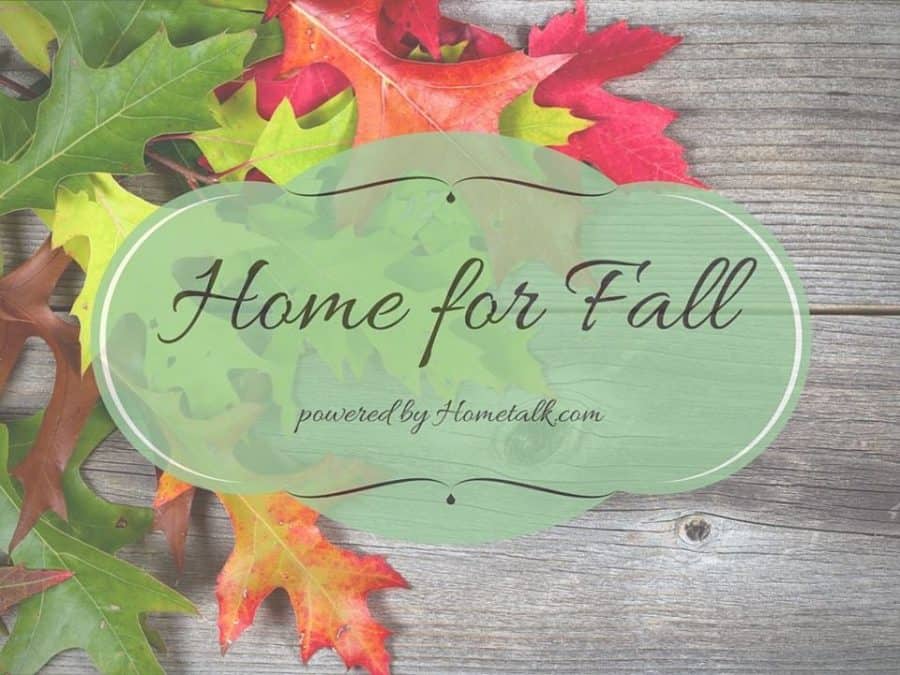 Grab a cup of coffee or tea and sit back to enjoy these wonderfully talented bloggers.


Join the DD Community!
Join the Designed Decor Community and receive weekly free tips on DIY home projects, painted furniture, decorating, and much more.