We are back at it again this month! My Power Tool Challenge Team are bringing you some more fun and creative things you can build for the Fall Season. This month I built these EASY Repurposed Pallet Pumpkins. Believe me when I say easy!
You all know that I love to use left over wood pieces to make things, well using left over pallet wood is no exception. I orginally saw this idea on Pinterest from DIY Swank, except they used thicker wood pieces.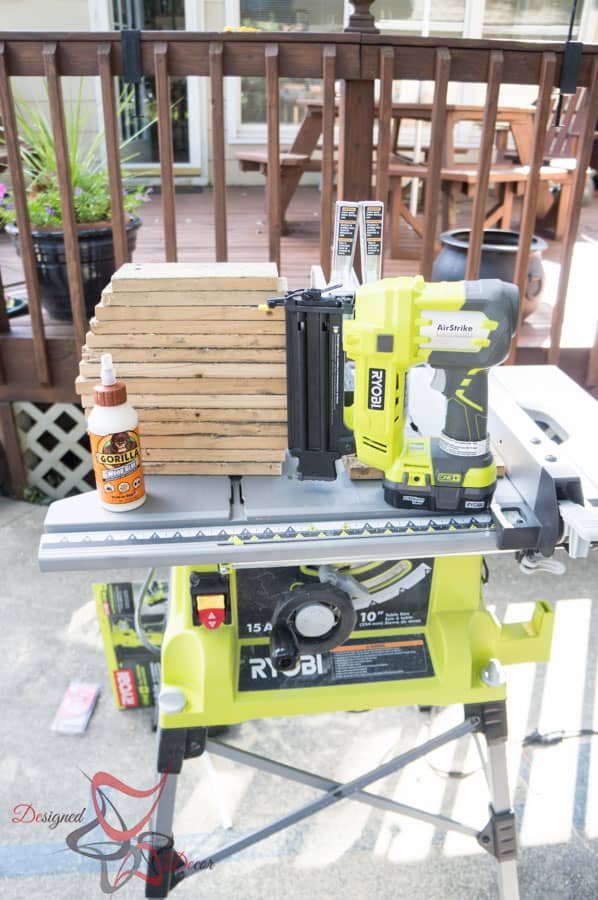 Supply List: This post contains some affiliate links. Click here for my full disclosure policy.
Wood
Paint
Ribbon and Raffia
Stick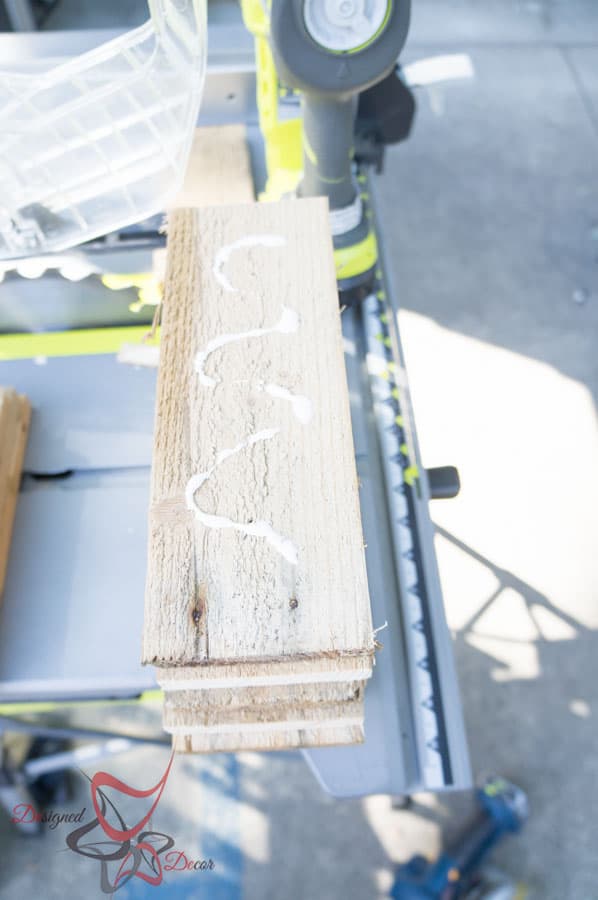 I started by cutting the boards with my table saw. If you don't have a table saw you can use a hand saw, takes longer but can be achieved with out a table saw. Here are the board measurements for each size pumpkin.
Large: (1)12 inch, (2) 11.5 inch, (2) 11 inch, (2) 10.5 inch, (2) 10 inch, (2) 9.5 inch, (2) 9 inch and (1) 8 inch board.
Medium: (1) 8 inch, (2) 7.5 inch, (2) 7 inch, (2) 6.5 inch, (2) 6 inch, (2) 5.5 inch and (1) 4.5 inch boards.
Small: (1) 6 inch, (2) 5.5 inch, (2) 5 inch, (2) 4.5 inch and (1) 3.5 inch boards.
Stack each pumpkin using the largest board in the middle and stacking the decreasing sizes on both the top and bottom and using the smallest board on the top.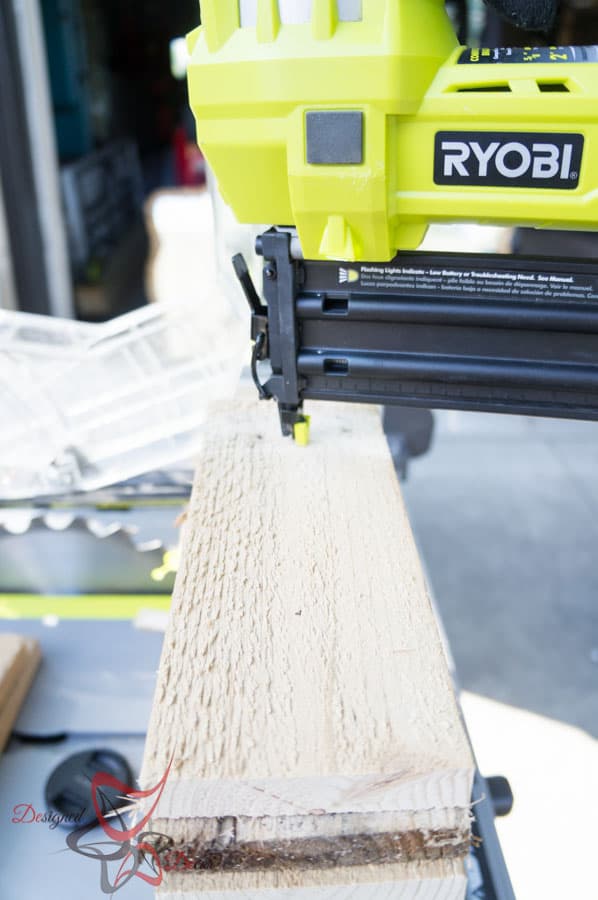 Using the wood glue and the nail gun to assemble the wood boards. You can use screws if you do not have an air nailer or a plain old hammmer and nails will work as well. I like to use both the glue and air nailer so I know my pumpkins will last over the years.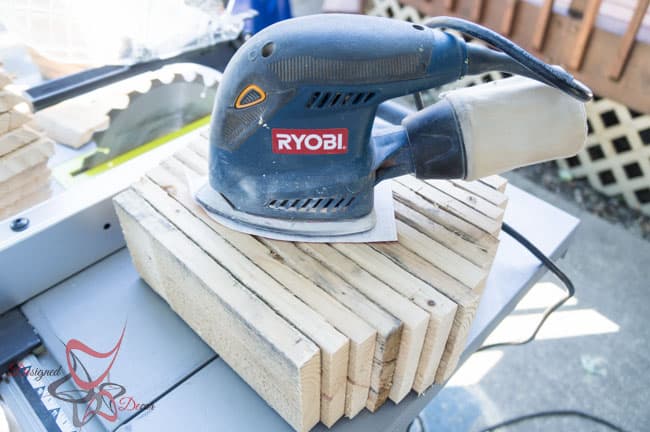 I sanded the edges on the pumpkins to remove any loose wood pieces, sand all sides including the ends. Again, you can hand sand if you do not have a finishing sander.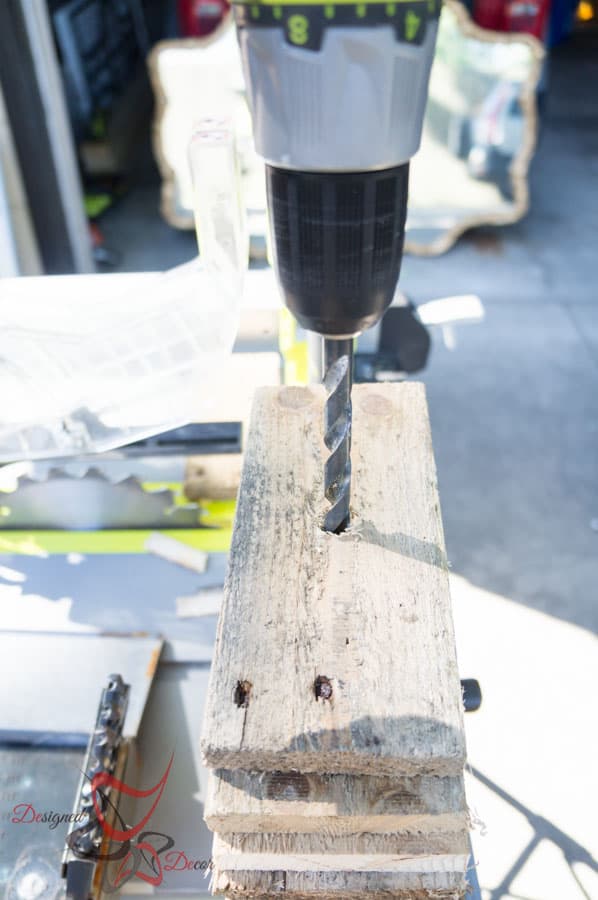 Drill a large hole on the top and using the wood glue, place a stick on the top.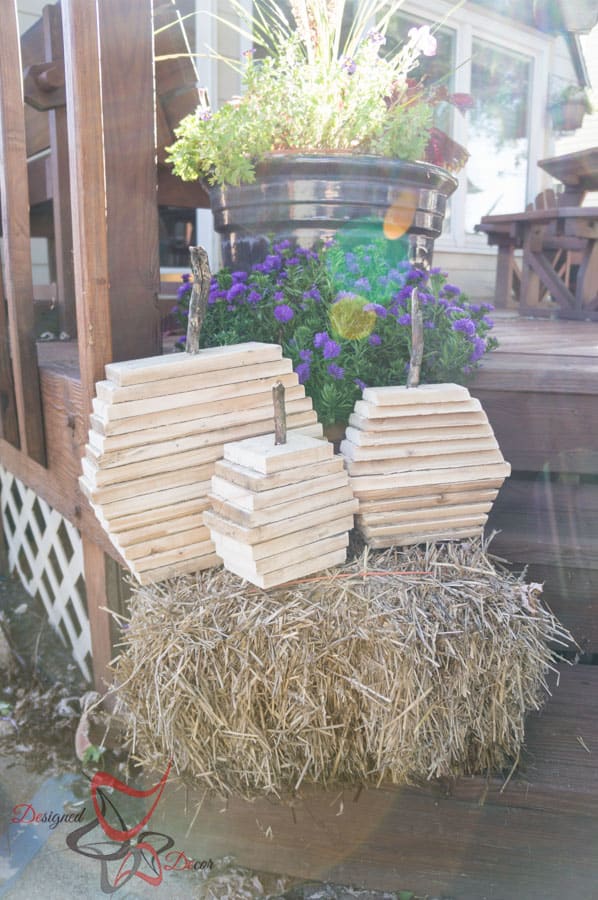 Your pallet pumpkins can be done at this stage or you can jazz them up. If you place the pumpkins outside, they will weather and become grey and aged looking over time.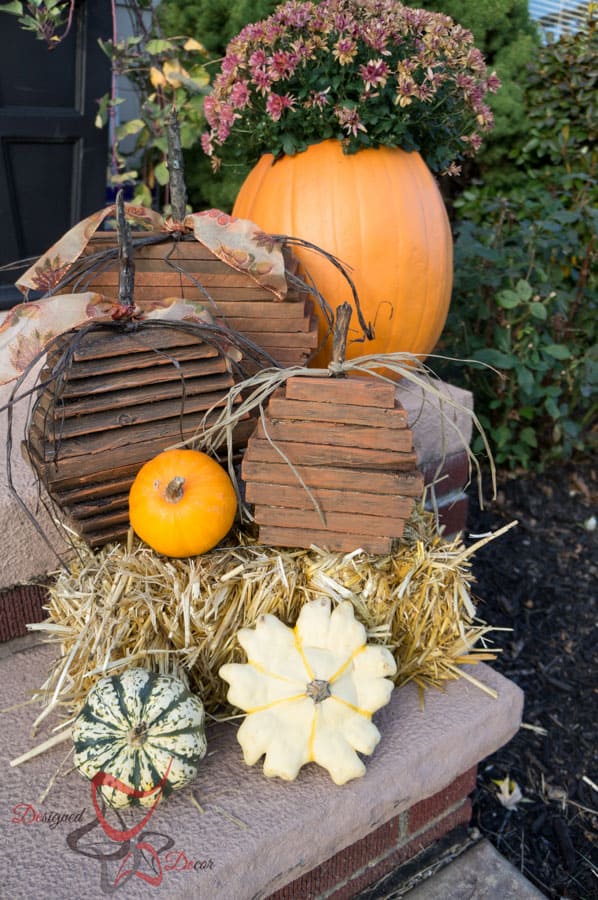 Since the pallet wood that I used was fresh and not aged, I decided to jazz them up. The above batch I stained and used an organe paint over the stain. I used a dry brush technique over the stain.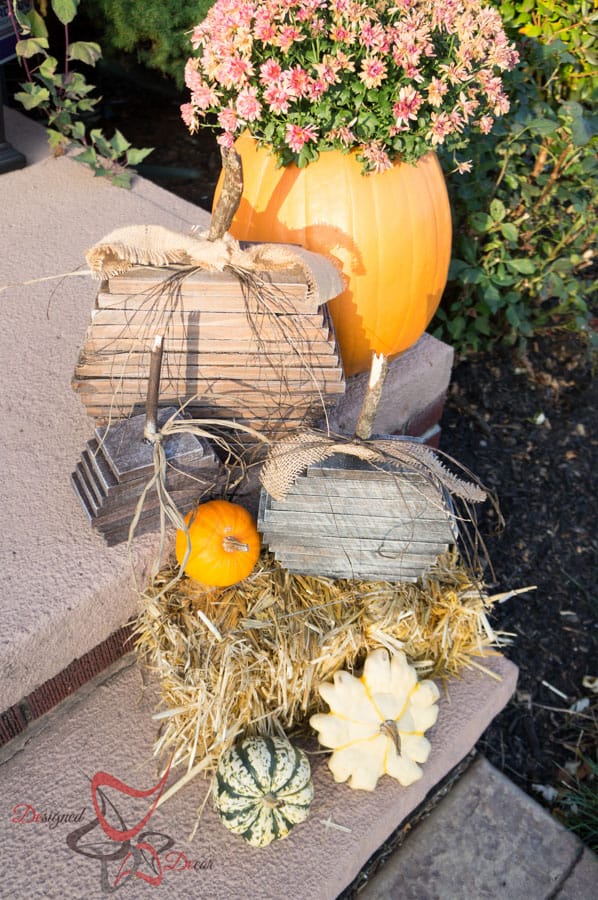 The second batch I stained and used white paint for my dry brushing.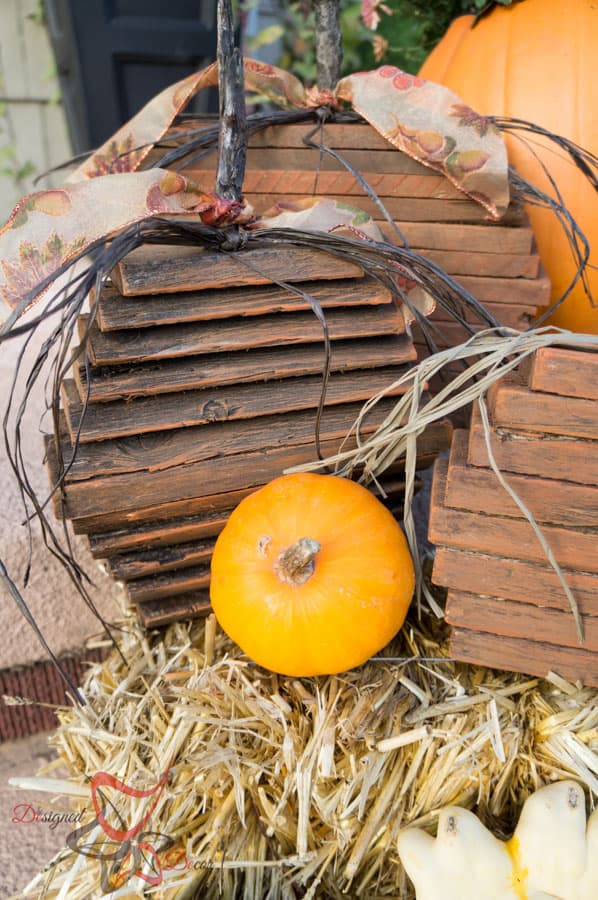 Add some ribbon and raffia and you have a great Fall decoration that can be used indoors or out.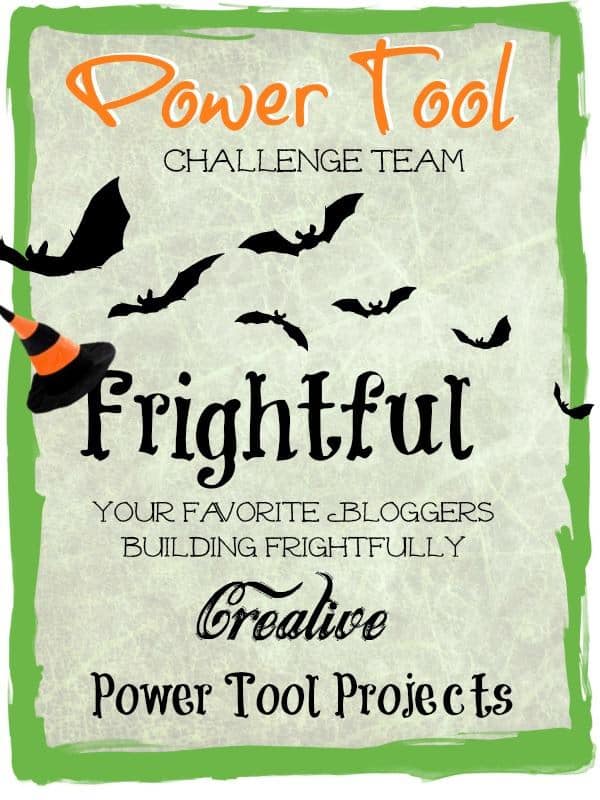 Don't forget to stop by these other great posts to see what my building bloggers have created as well.

Join the DD Community!
Join the Designed Decor Community and receive weekly free tips on DIY home projects, painted furniture, decorating, and much more.