Have you ever been given something for free and you really did not want the item? You did not have the heart to tell the person no. Therefore, you felt that you should just take the item and deal with it later. This happened with a free desk I received and NOW the free desk keeps on giving, starting with a repurposed serving tray.
Gift-Giving Story
I was purchasing a few items from Mr. DD's friend who offered a few furniture pieces that I could repaint and sell at my shop. We arrived to pick up a buffet and an old sewing machine. Bill showed us an old oak desk that was his father's.  Unfortunately, his father passed away a few months earlier and he was helping his mom sell and move to a new place.  They had no room for the BIG old desk and Bill said "Take it, I don't care what happens to it, we just need it gone."  Since we had room in the truck, we made it happen.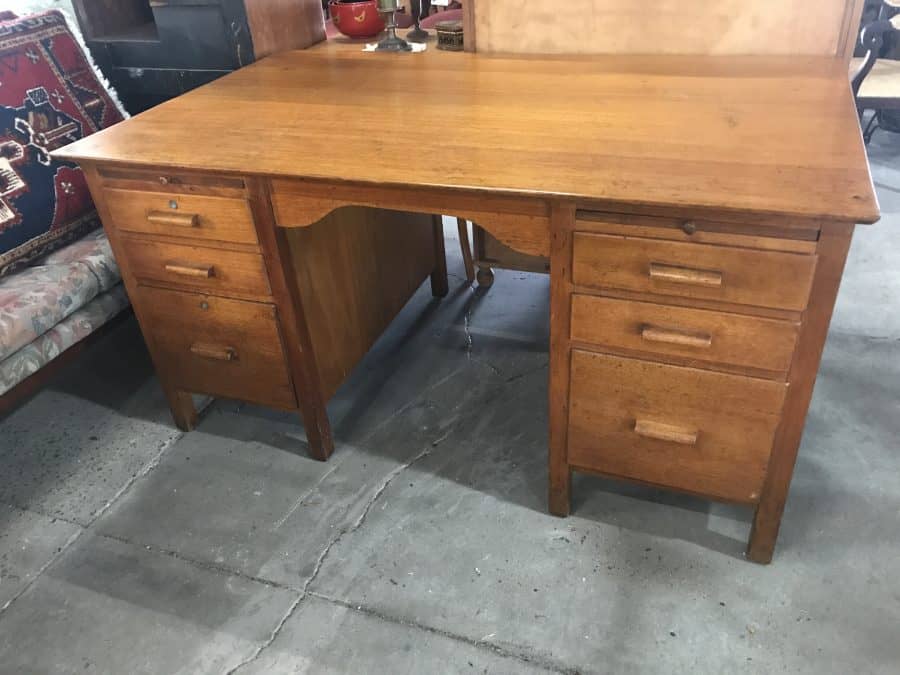 The desk is just too BIG and the style is outdated even with a new coat of paint, I knew it would not sell. I decided to take it apart and find ways to repurpose the desk. This is not the desk, I forgot to take a before photo and the desk above was very similar to this style.
Videos from Designed Decor
The Gifts
The first gift from the desk was the top. I gave it to my friend who used it to transform a dresser into a kitchen island for a charity auction. The kitchen island raised well over $600 for Habitat for Humanity.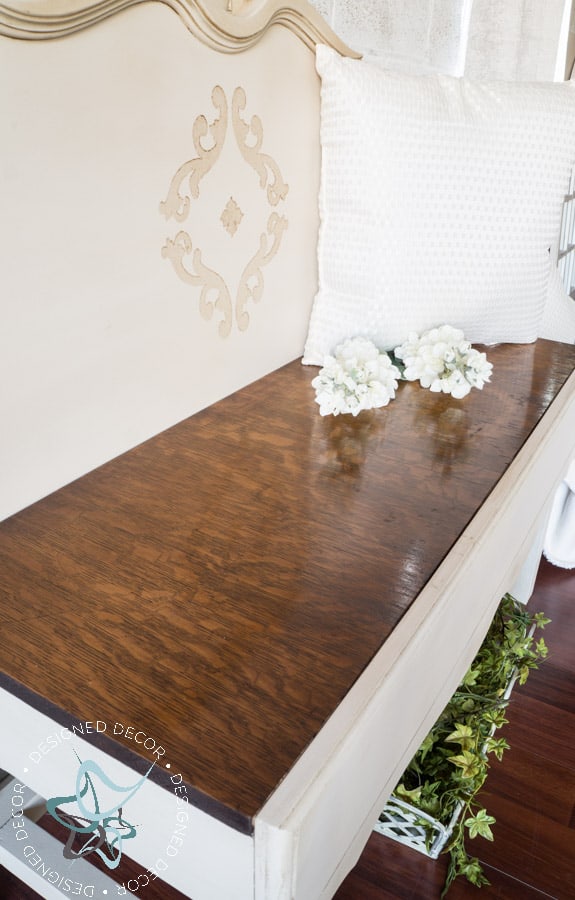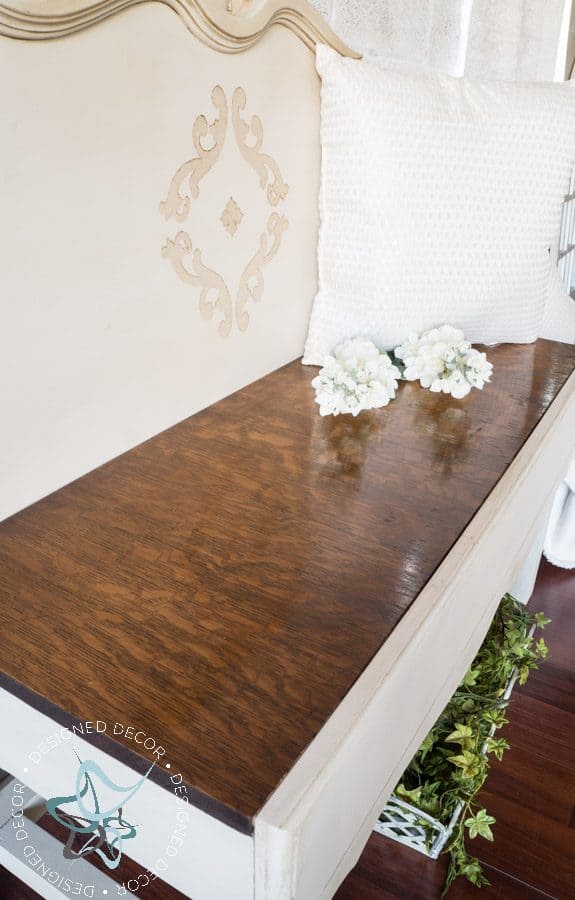 A second gift was using the back of the desk for the seat on this bench. Eventually, the bench sold and went to another great home. See how I have repurposed Headboard Benches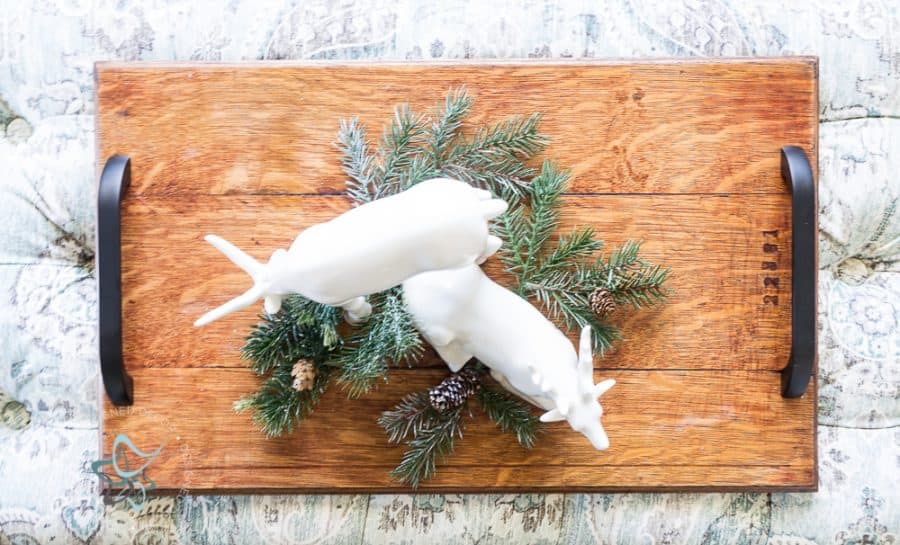 The third gift is a repurposed serving tray! I used the pull-out trays from the desk to make a few serving trays and this one is going back to Bill. In the hope that. this will be a small reminder of the desk his dad once owned. I also made a few other trays for gifts and to sell at the shop.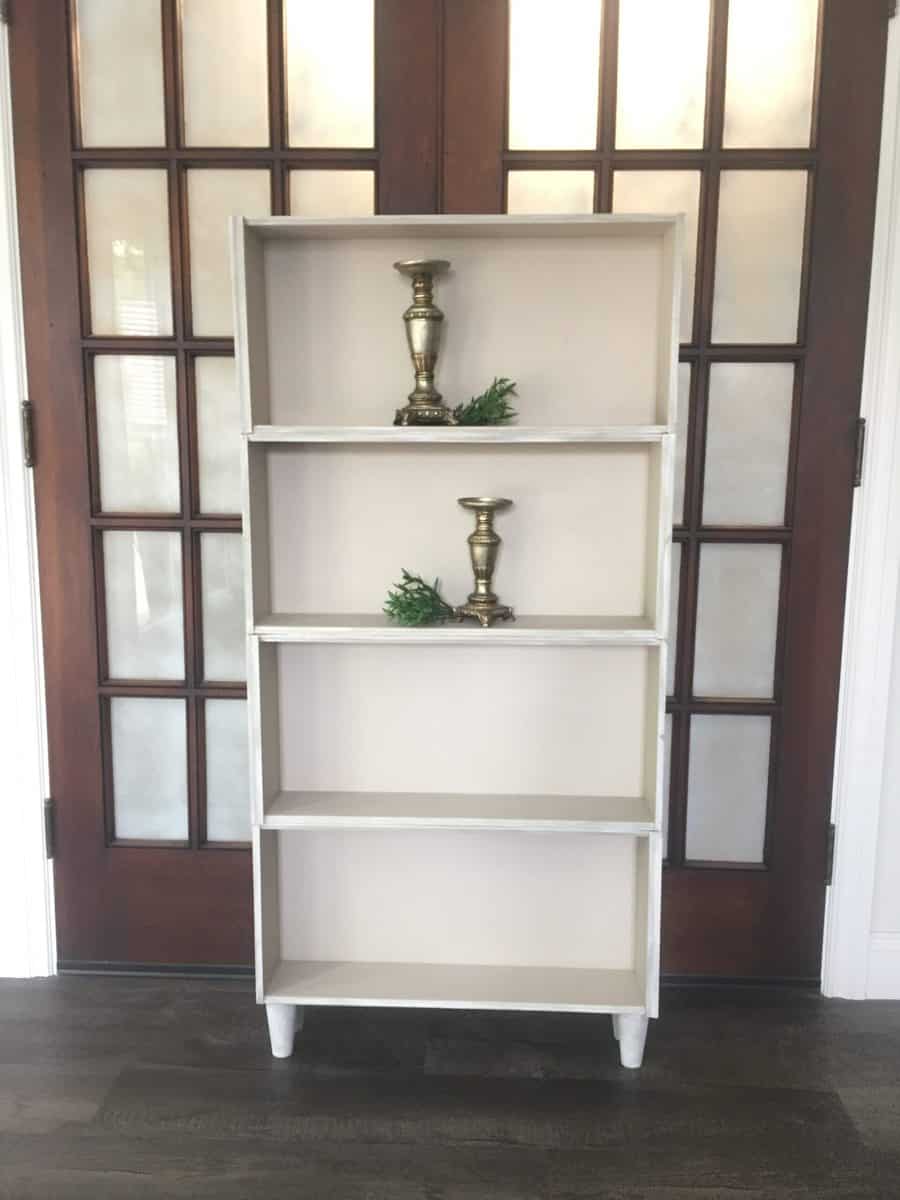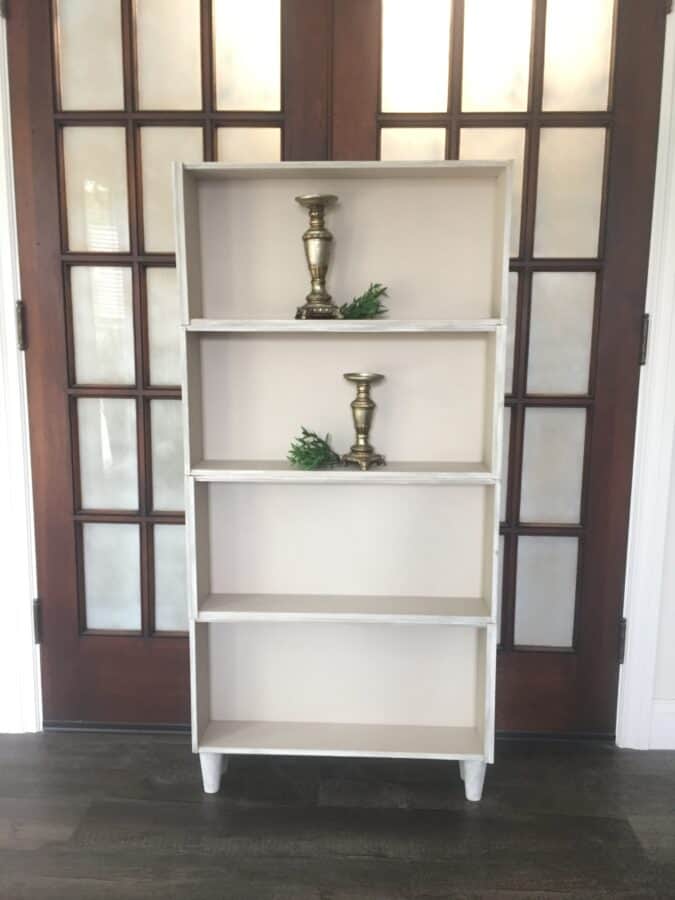 And the final gift was a repurposed drawer shelf. I used the top drawers and some legs from another project to make a display shelf. The shelf was purchased from a local retail store and they are using it for display.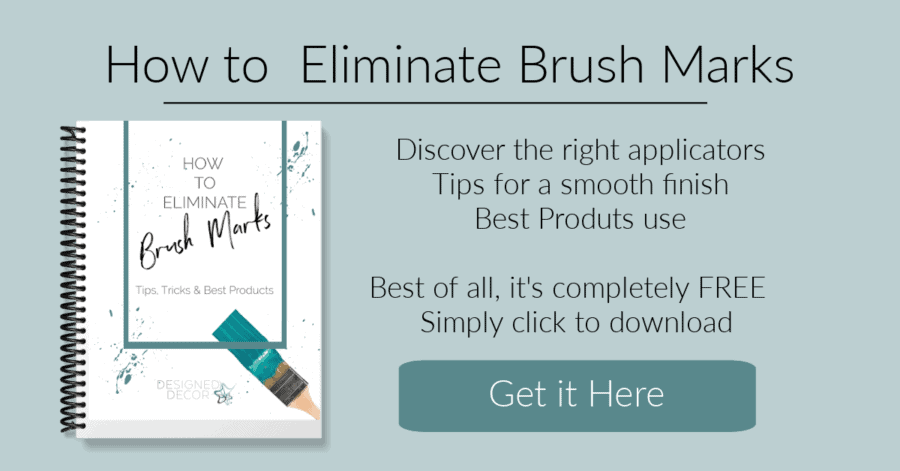 Making the Serving Tray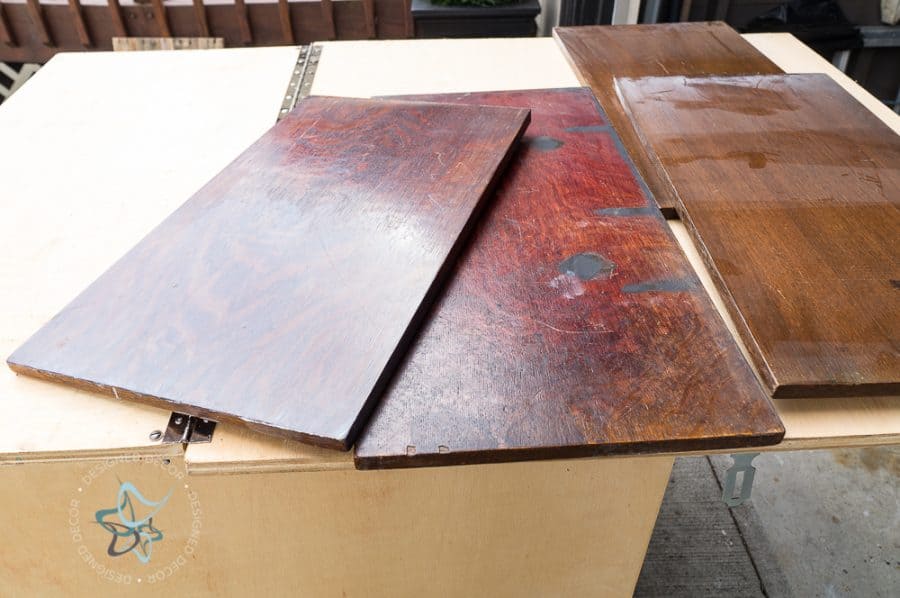 Start by using wood pieces. These pieces of wood can be new or repurposed like the pullouts from the gift-giving desk or any type of scrap wood.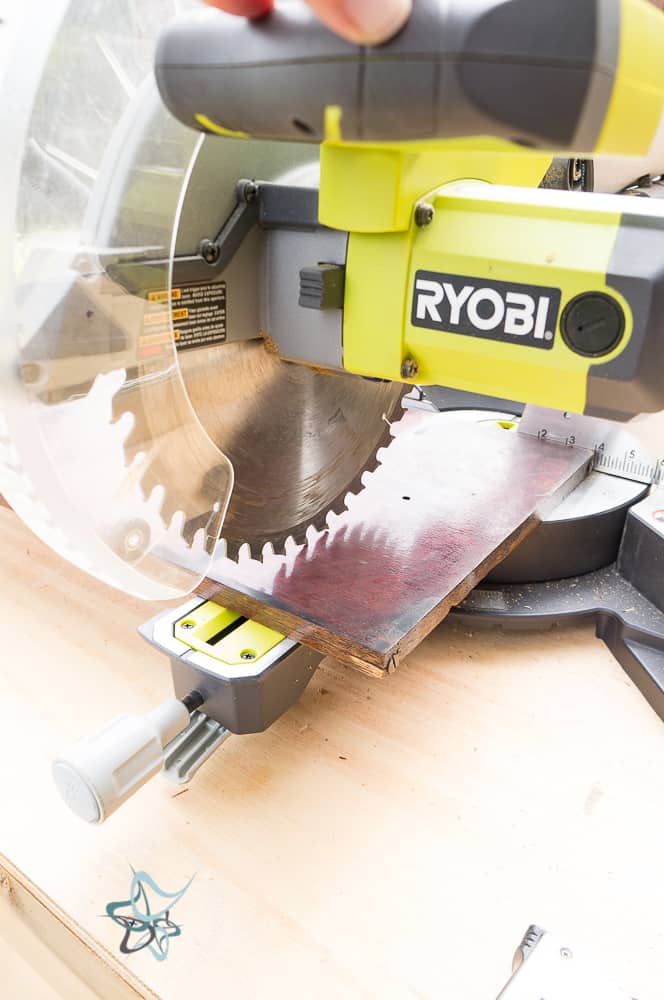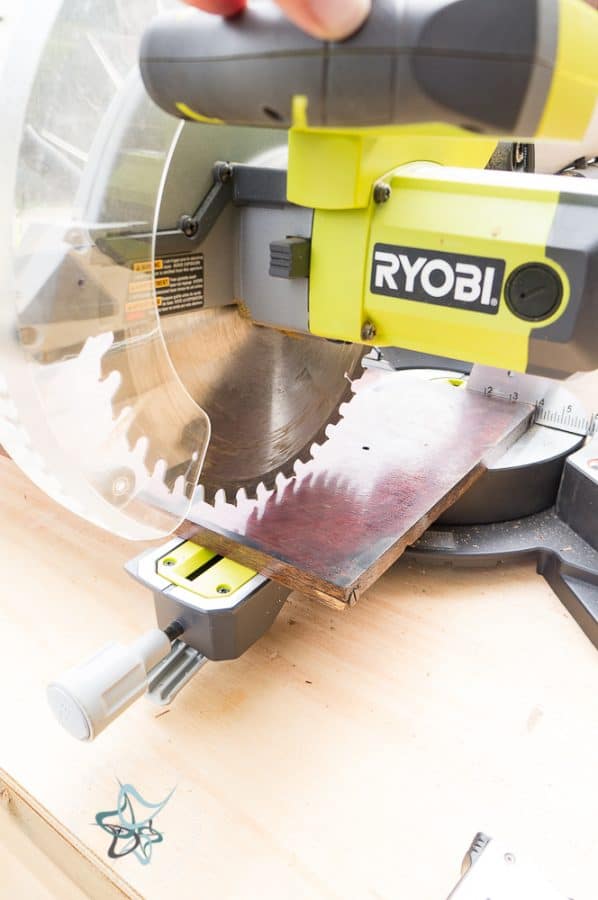 Cut the wood pieces to size, I only needed to shorten each piece, as they all were the perfect serving tray width.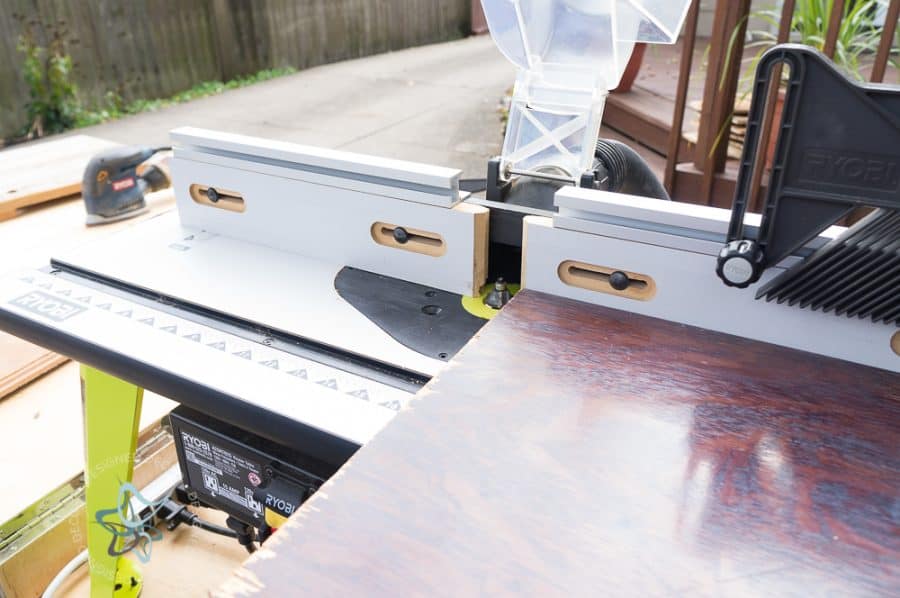 Optional – Using a router table, make a nice router edge around all on sides. If you don't have a router, just leave the edges as is or sand to give a softened edge.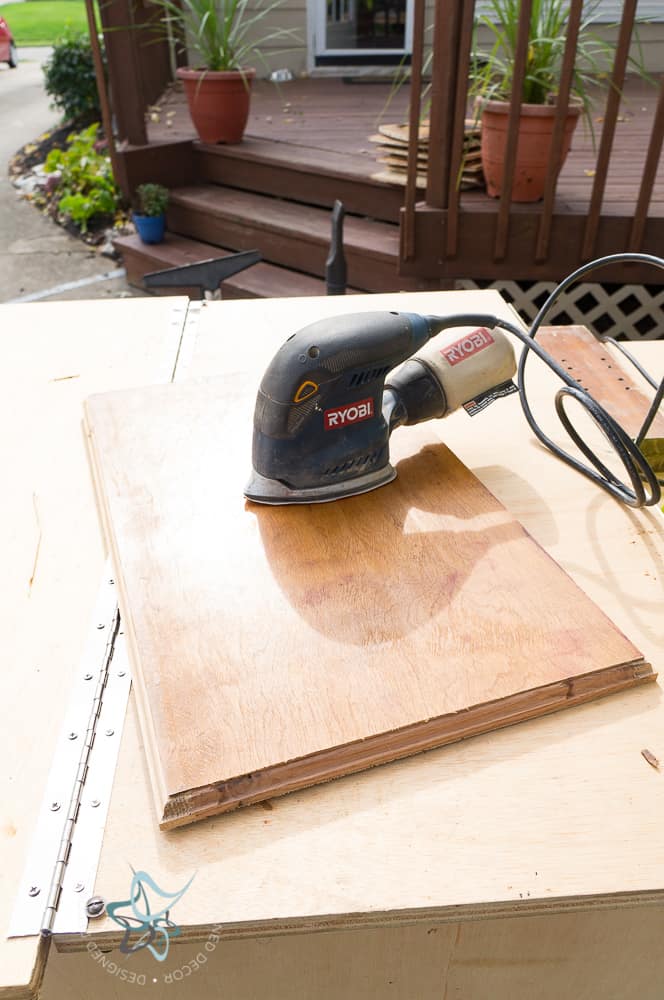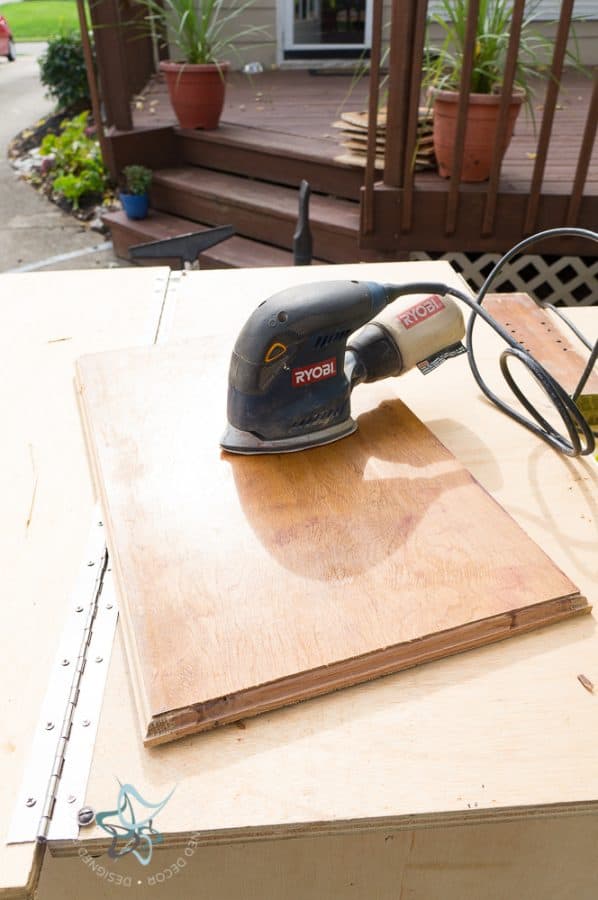 Sand all the wood pieces on all sides to smooth for painting or staining.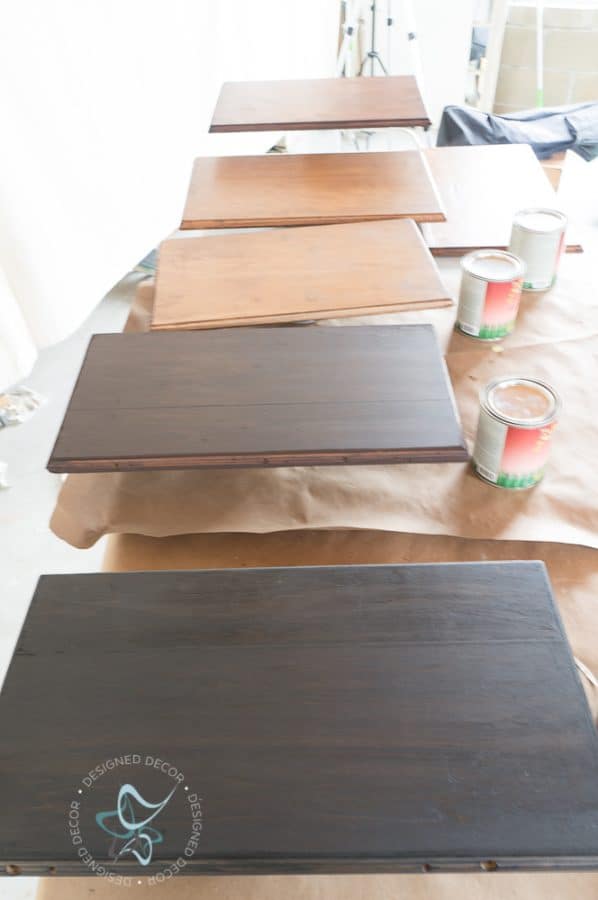 I stained all the trays and painted a few after the stain was dry.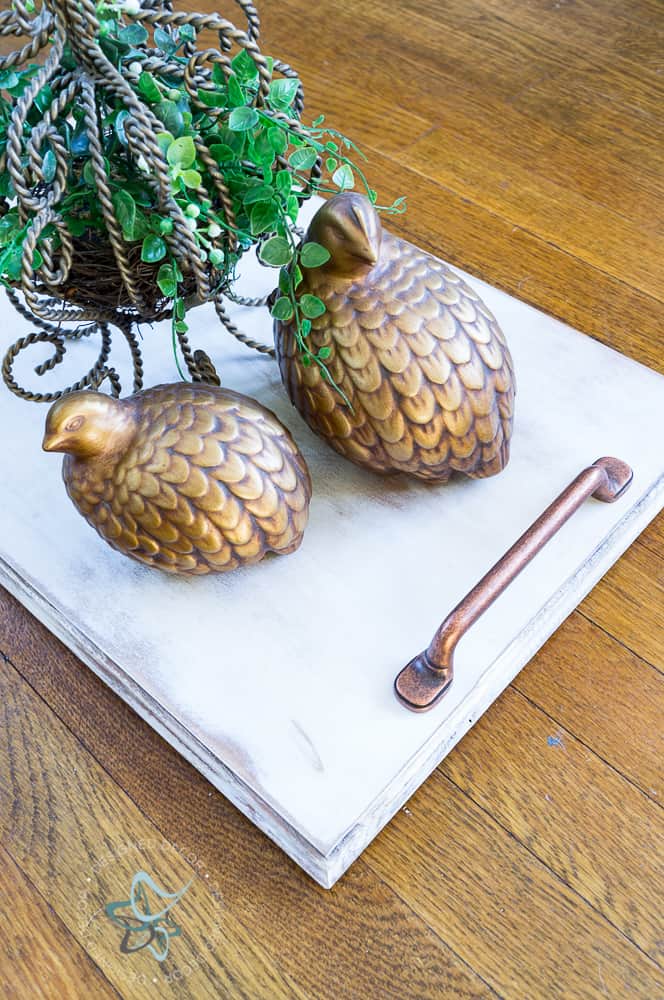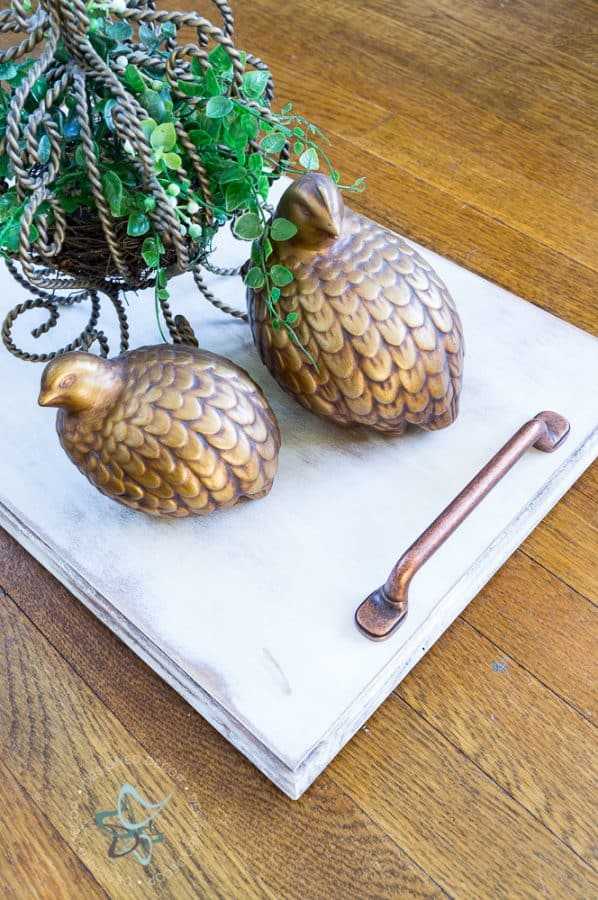 This post contains affiliate links. Click here to see my full disclosure policy.
I added some amazing-looking handles from Cliffside Industries.  These handles are the finishing touch that the trays needed.  They made them go from plain-looking boards to a great serving trays.  UPDATE: I believe they have since gone out of business, However, you can find some great-looking hardware for serving trays from Hickory Hardware.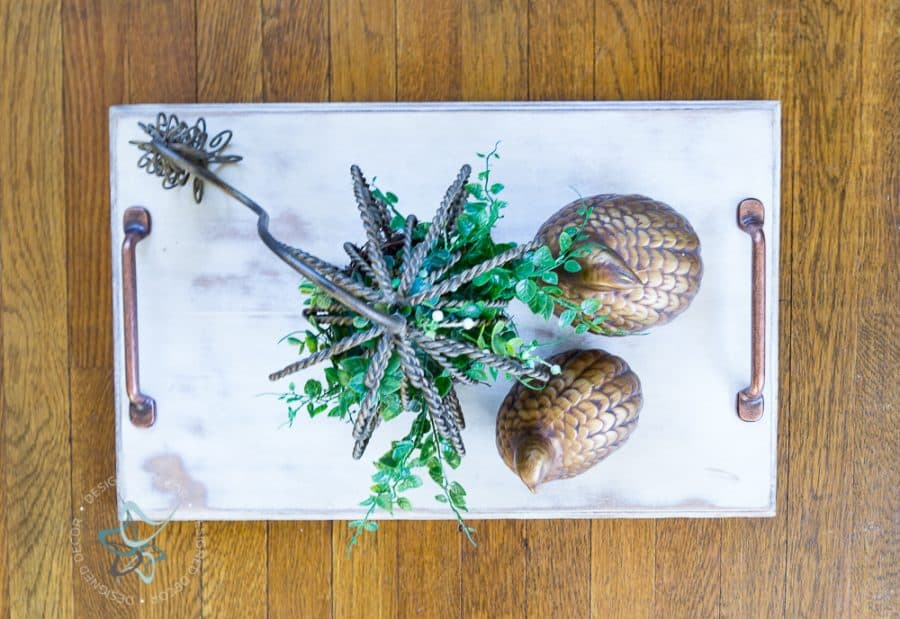 Products used to finish serving trays
General Finishes Gel Stain in Black, Java & New Pine
General Finishes Milk Paint in White, Persian Blue & Seagull Gray
Furniture Wax in clear & dark brown

Discover more Inspirations by clicking on each category photo





Join the DD Community!
Join the Designed Decor Community and receive weekly free tips on DIY home projects, painted furniture, decorating, and much more.