I teach paint classes at the shop that I sell my furniture pieces and I use cabinet doors for this class. I made this cabinet door serving tray to show my paint class what they can do with their cabinet door after the class.
As you all know, I love to take trash and turn it into a treasure.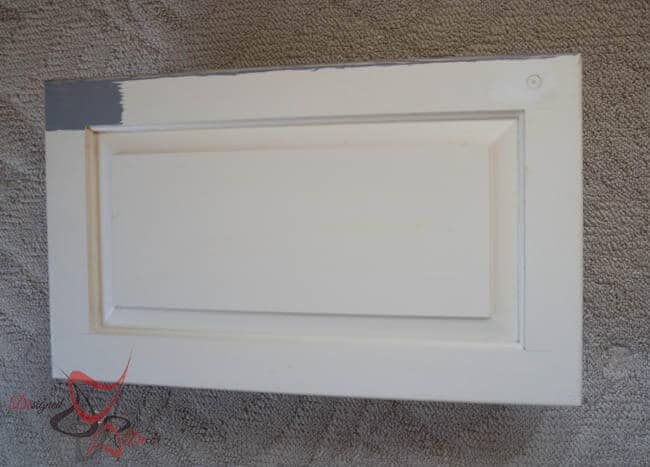 I painted the cabinet door using Masion Blanche Vintage Furniture paint in confederate gray and sealed with the Lime wax in white.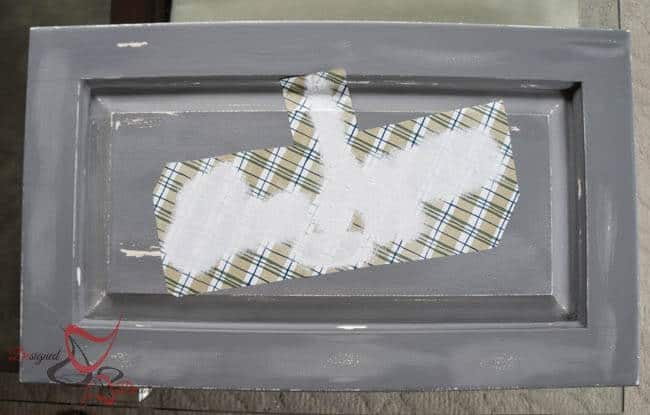 I made my own Bon Appetit stencil using "Cameron" by Silhouette Cameo.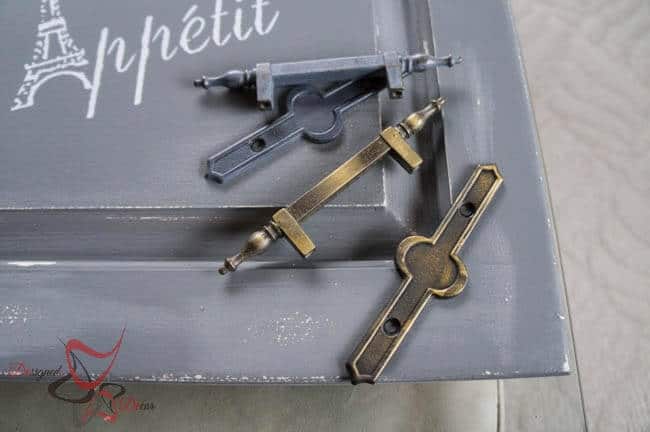 I painted and added drawer pulls to serve as the handles for the serving tray.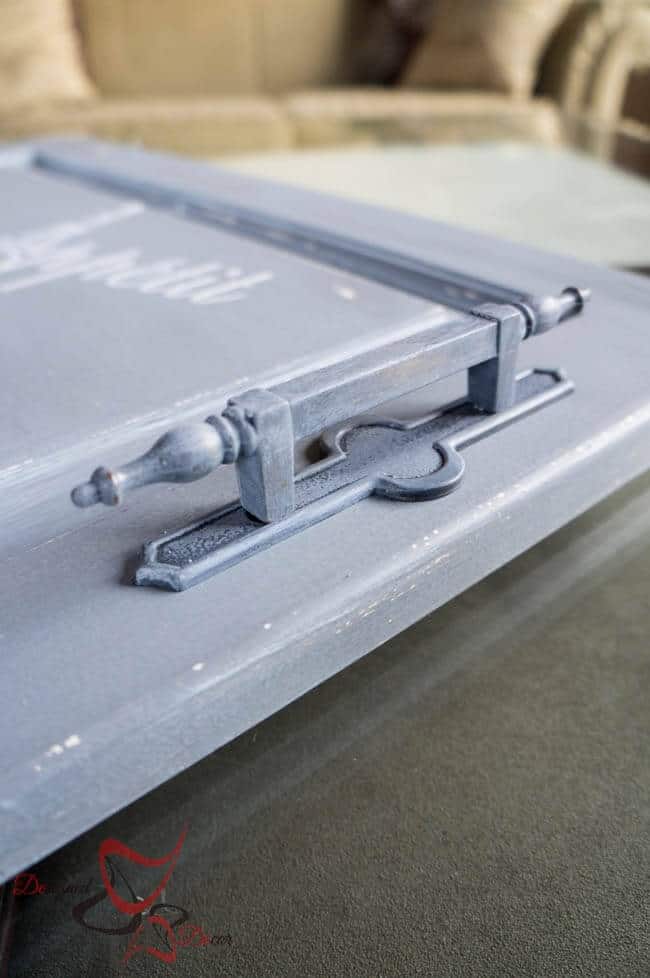 I am always in my local Restore shop or Stock Pile looking for used hardware. It is hit or miss some days that I visit, but one never knows what might be there.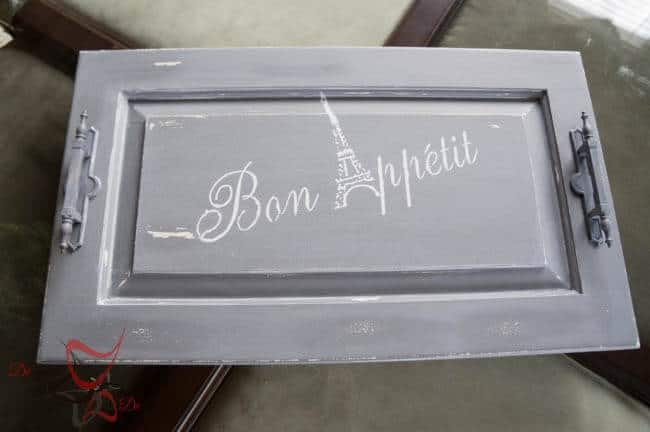 I love the result of this old cabinet door! Sometimes simple and understated is the answer in your decor.

Join the DD Community!
Join the Designed Decor Community and receive weekly free tips on DIY home projects, painted furniture, decorating, and much more.