Have you ever been at a thrift store and run across the old leather top side table and wonder what would I do with that? How would I paint over the leather? Well, you just need to think outside the box and think fabric.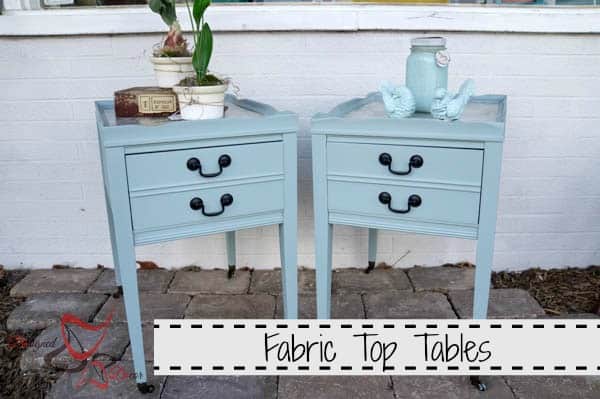 These table tops were is pretty bad shape and had a lot of cracking and small chunks of leather missing from the top. I have used Chalk Like paint over the leather top in the past, but I felt these needed more.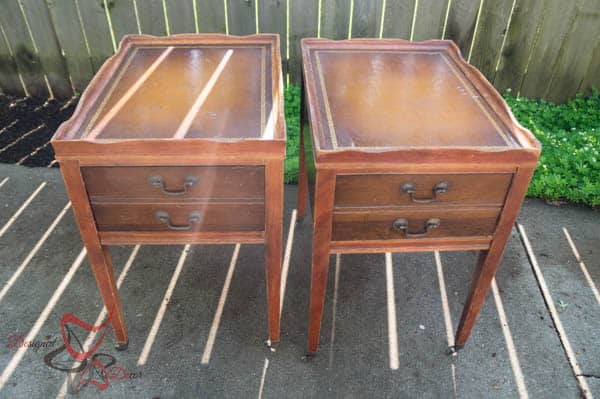 Lesson: ANY time you are painting mahogany tables, use an oil based primer BEFORE painting and sealing. I did apply a primer before painting, and it was water based, so I had that little thing called bleed through. I had to go back and spray on an oil based primer in all of the areas that bleed through, repaint and this time I sealed with wax.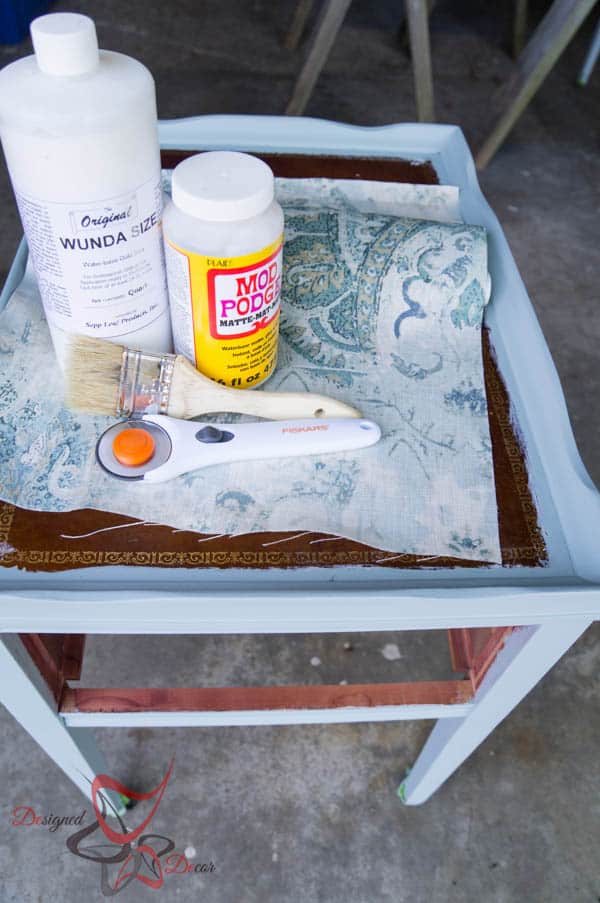 I used Country Chic Paint in the color, Elegance. This color is stunning! I measured and cut fabric slightly larger than the tabletop in sets.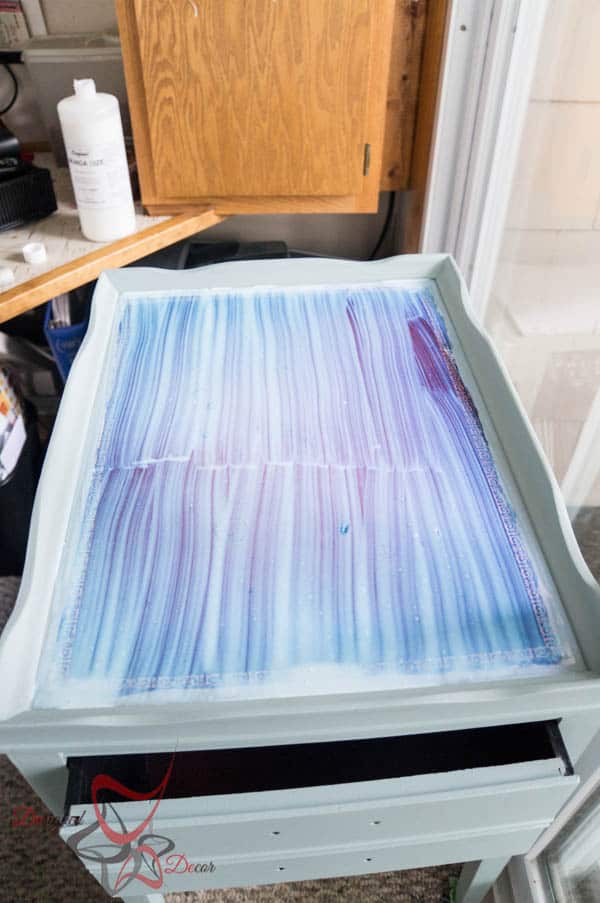 I applied Wunda Size as my adhesive. I really like this stuff because it is so thin and very tacky. You could use Mod Podge for the adhesive part, but I prefer the Wunda Size.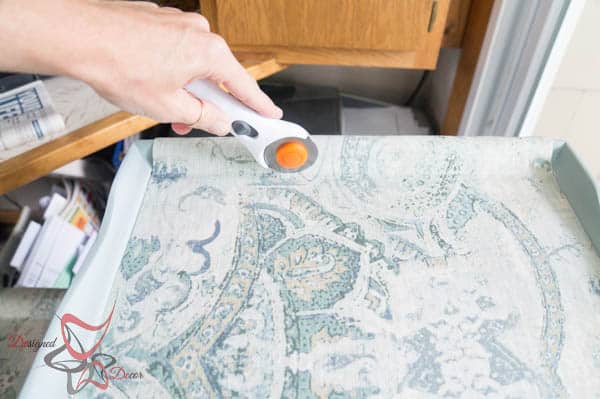 Trimmed the extra fabric and applied 2 coats of Mod Podge to seal the tops.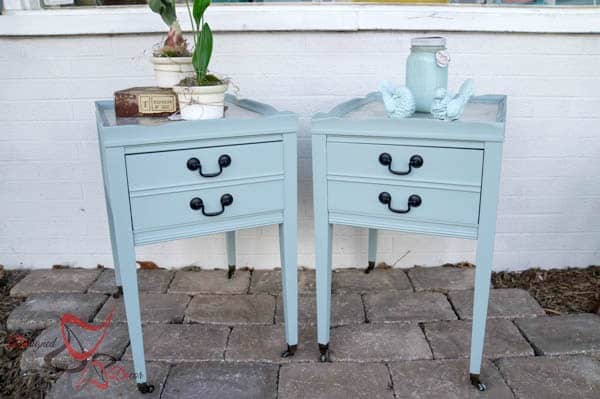 These tables made a major transformation and are now worthy to place in a living room or used as bedside tables.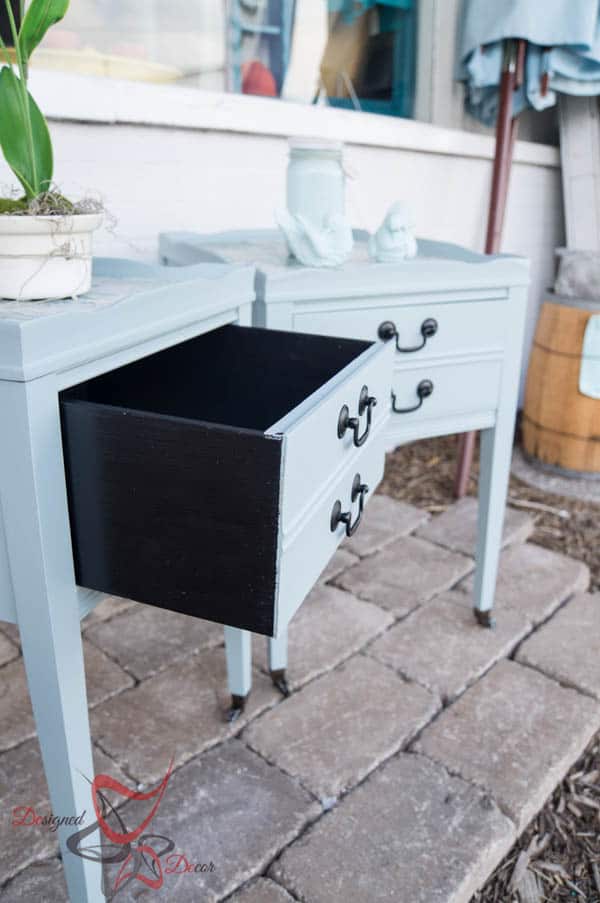 I also used "Liquorice" for the inside of the drawers. I like to add small details to my pieces and sometimes painting the inside of drawers gives the furniture so much more charter. I also used black spray paint for the drawer pulls to coordinate with the inside drawers.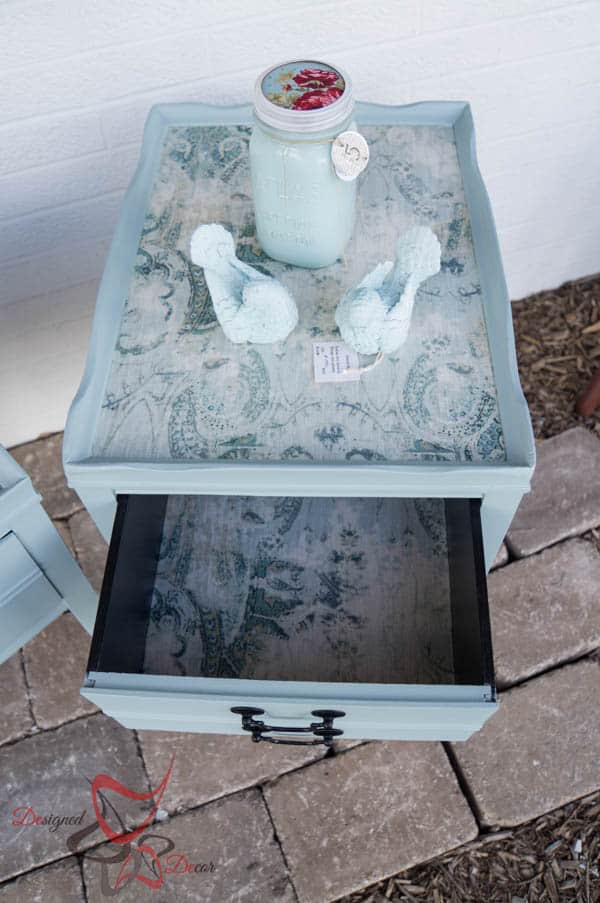 Yes, one last detail, fabric on the bottom of the drawers. It's all about the details!

Join the DD Community!
Join the Designed Decor Community and receive weekly free tips on DIY home projects, painted furniture, decorating, and much more.