I am participating in the Fab Flippin Furniture Contest again this month and August's theme is "Icing on the Cake." I wanted to complete this reclaimed wood nightstand for this theme as I think it fits great. The "Icing on the Cake" theme is all about embellishing an existing furniture piece, and this reclaimed nightstand will have plenty of extra embellishments.
This piece looks to be a side of a desk. It was missing the top and it had holes where it was attached to the desk.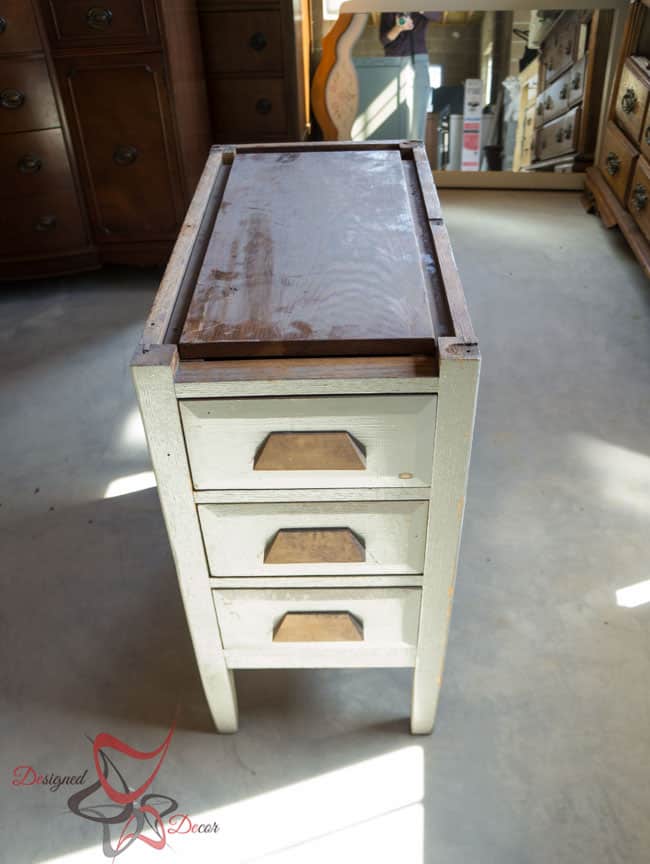 As you can see, this piece was in need of some TLC.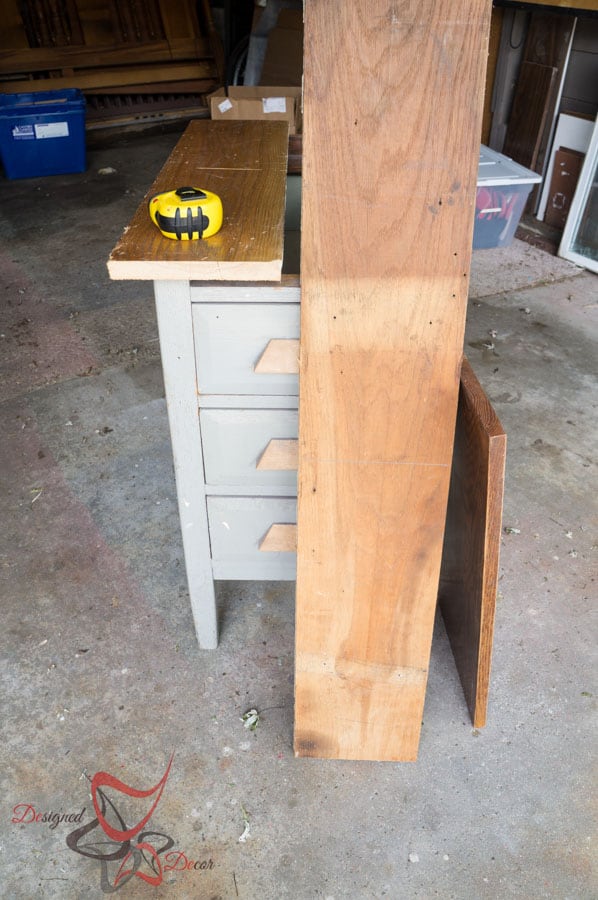 I added a reclaimed wood top with old oak pieces that I had removed from my home when I did my kitchen remodel.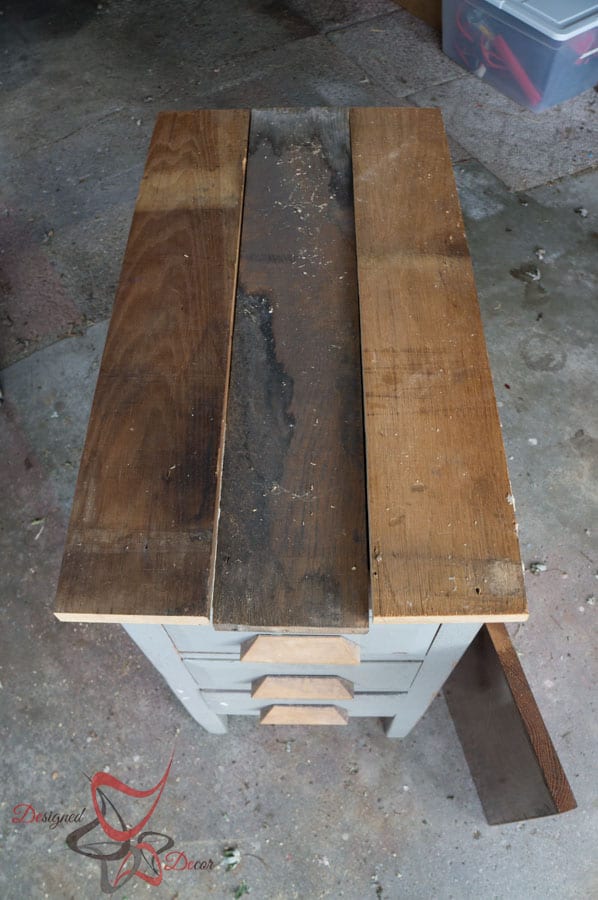 I cut the oak board into 3 pieces using my table saw, sanded down using my Ryobi finishing saw and attached together using my Kreg Jig. Once is was together, I used a dark gel stain for the top.
You can watch this video that I did on how to use the mini Kreg Jig kit.
I also recorded a video on how I filled the holes from where this piece was taken apart from the original desk.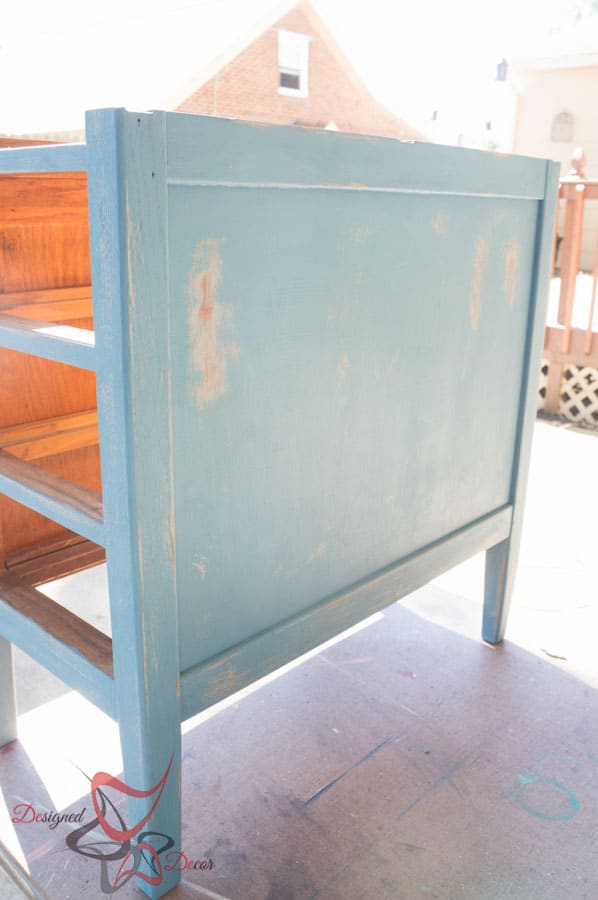 I mixed a few of my paint colors to get a custom blue shade for the base of this nightstand. I also distressed the piece down to show the original wood tone as well as the soft green/grey color that someone painted.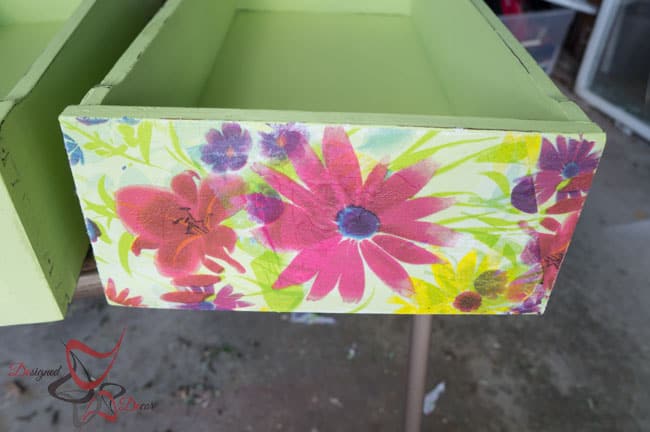 I painted the drawers in a bright lime green color and decoupaged colorful napkins on the fronts.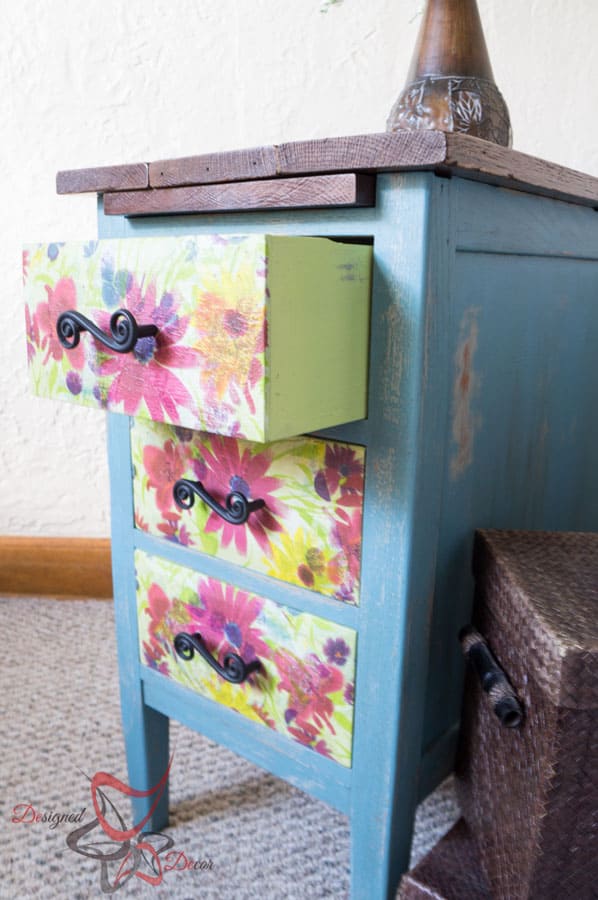 Once the piece was complete, I added some more details to the cake by adding these fun handles supplied by D. Lawless Hardware. D. Lawless is this month sponsor for the #FabFurnitureContest.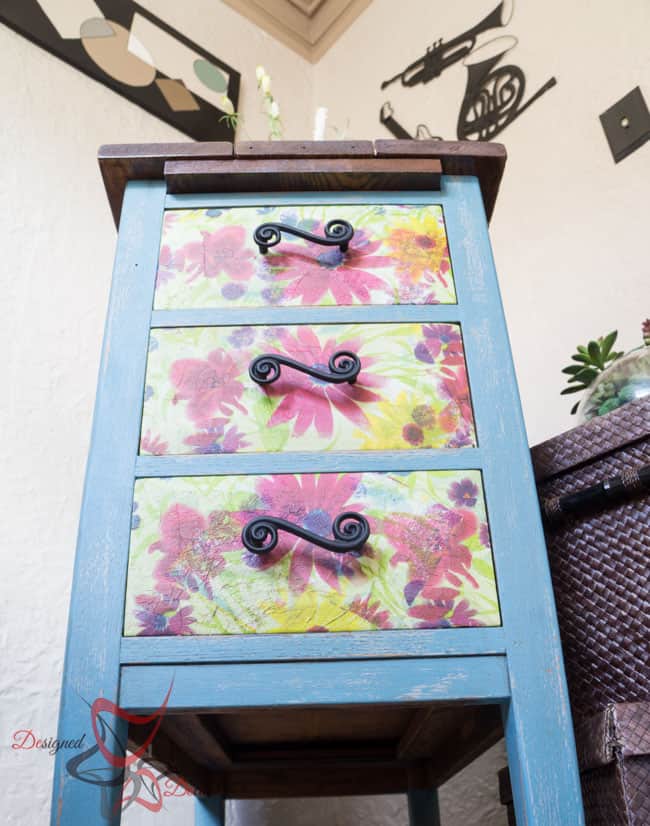 I would say that this piece is truly the "Icing on the Cake" with all the added details.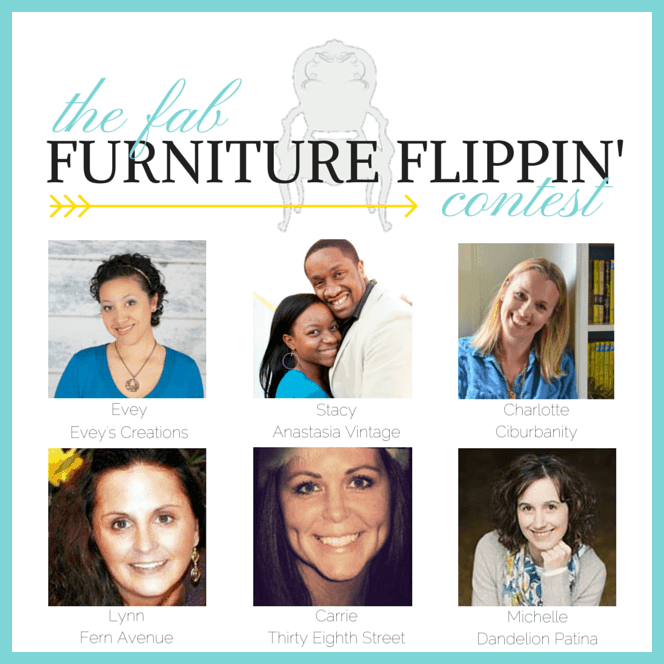 You can also see the other great entries for this month's contest on some of our hostess's pages.  Please visit Michelle over at Dandelion Patina or Evey over at Sweet Song Bird, they are this month's featured hosts.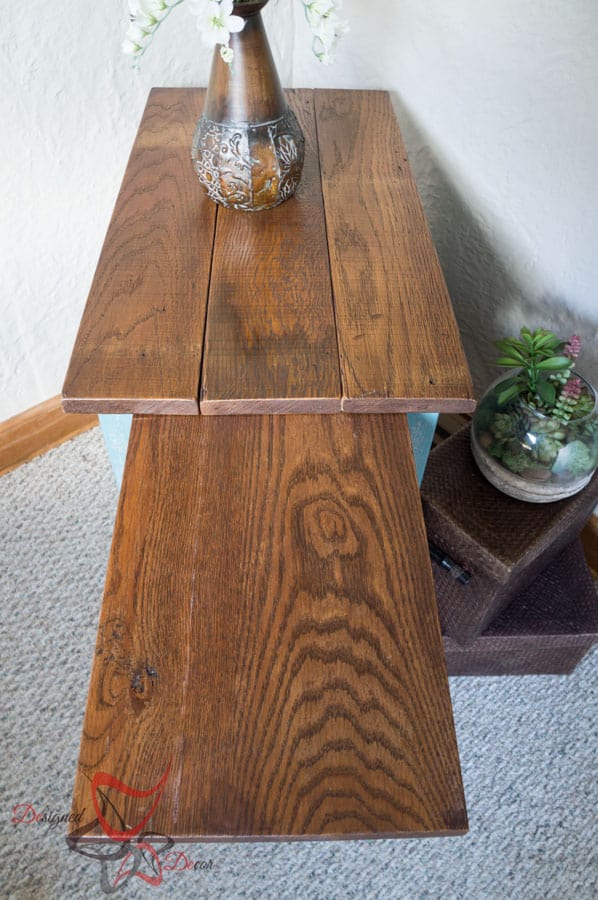 If you are interested in participating in our contest, please contact Stacy ([email protected]) or Evey ([email protected]).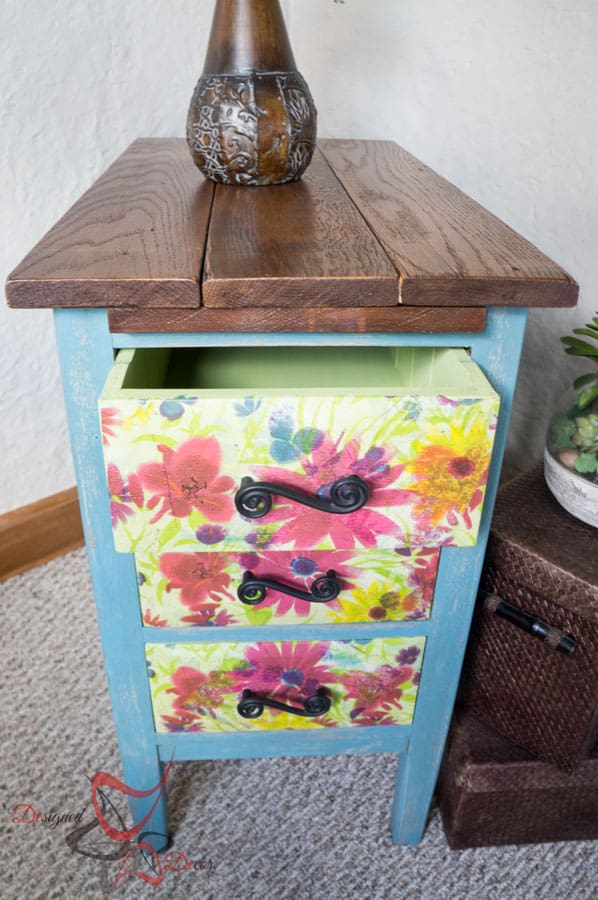 You can also go over to one of the featured host's pages to vote for me!

Join the DD Community!
Join the Designed Decor Community and receive weekly free tips on DIY home projects, painted furniture, decorating, and much more.