I decided to make my own wooden wall letters for my son's bedroom makeover. I know you can buy the letters at the craft store, but I already had the wood and the means to make my own template, so I chose to DIY. I think ultimately that I just like to use my power tools, so any excuse to cut wood and I am in.
I started to make the templates with my favorite friend, Cameron. I used the "Berlin Sans FB" font on each letter. I made each letter the same in size and had Cameron cut them out for me.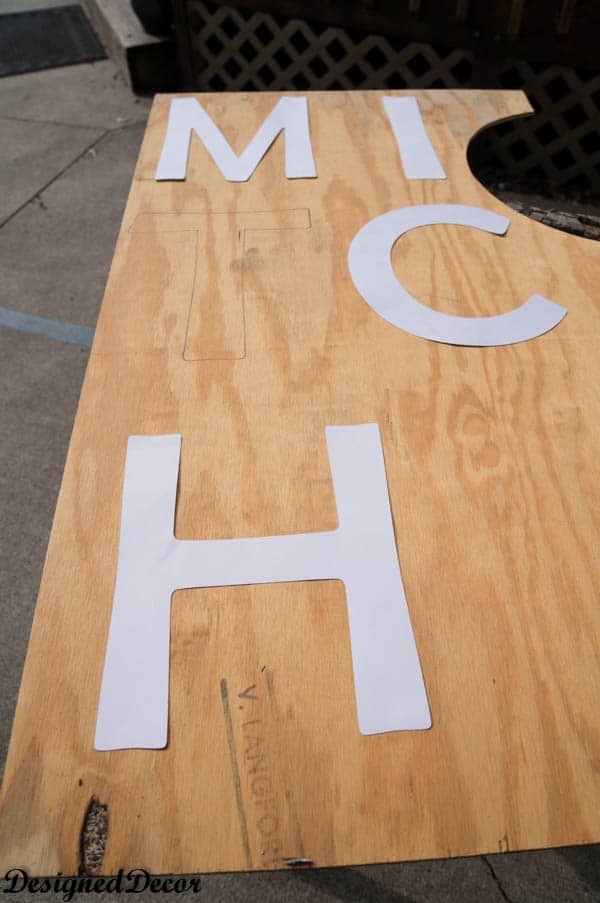 I placed the letters on my plywood board and traced each one.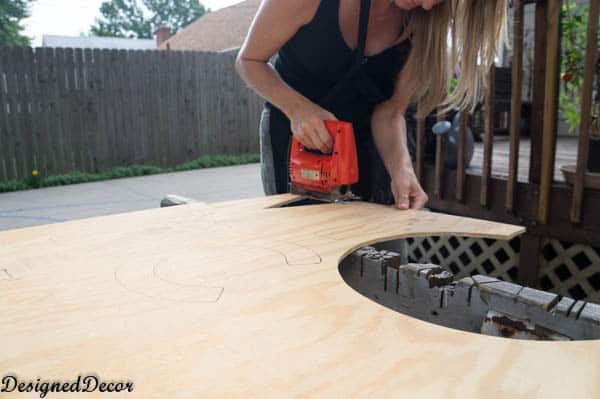 This is the fun part, cutting them out with my jigsaw.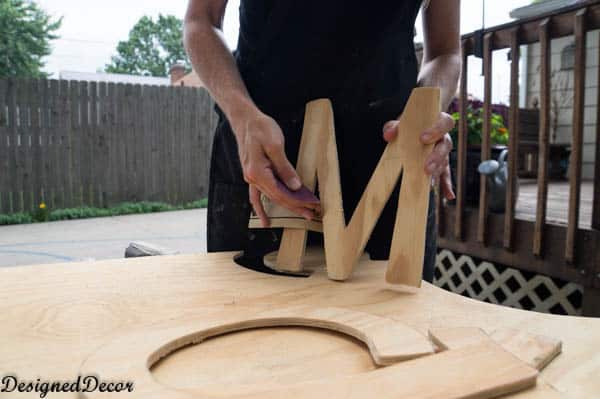 Once they were all cut out, I sanded down the rough edges.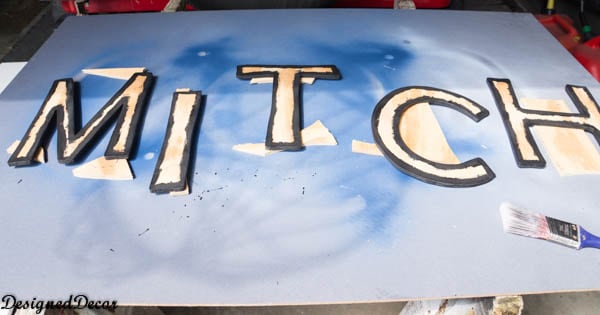 Hand painted the edges with black paint and let them dry.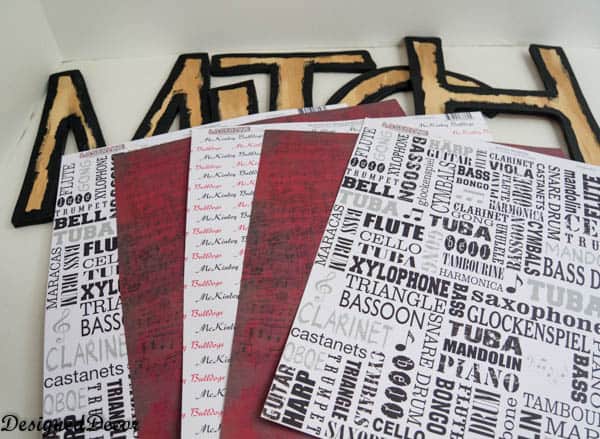 I chose scrapbook paper in the black, whites and reds, all the colors of my son's bedroom. My son's school colors are black, white and red, which allowed me to use the scrapbook paper with his school name. I also choose the music notes and instrument paper as he plays the saxophone, tuba and sings and performs in the stage choir.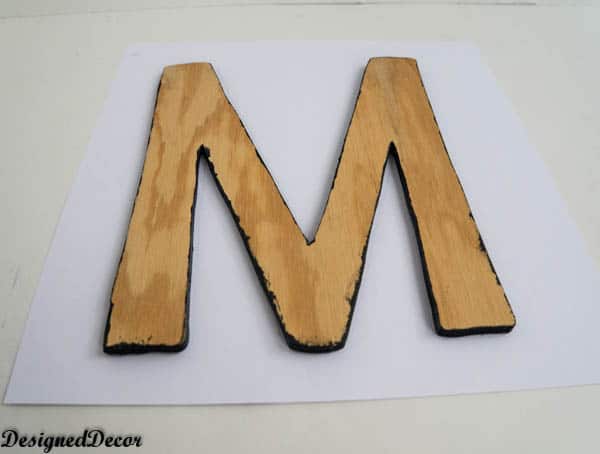 I had to trace the letters by hand, and allow for a 1/4 inch on the inside when I hand cut them out. I wanted them to show the black paint as an accent. I could not use Cameron for this as his cuts are straight and perfect and mine have a heavy hand of hand cut. Tracing them allowed me to match my imperfections.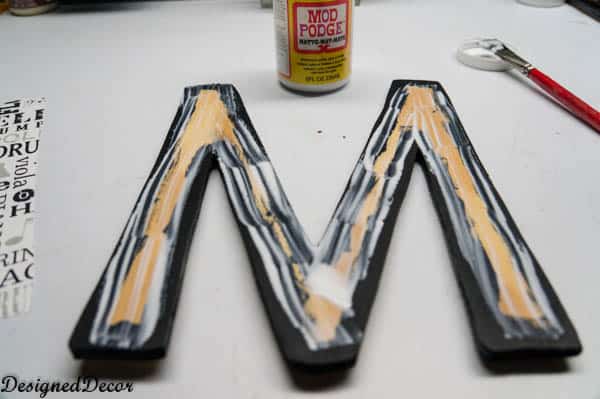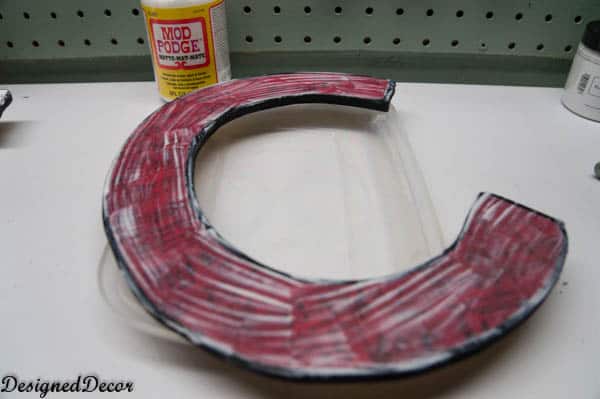 Applied a layer of Mod Podge and placed the paper on top and sealed with another layer of Mod Podge. Incase you missed the painting of the shelves and bedside table or my lamp makeover, you can click the links to follow along with the bedroom makeover.
Come join some of my blogging friends as we all used a jigsaw to create some great DIY projects. We are inspiring and empowering women to pick up a power tool and give it a try.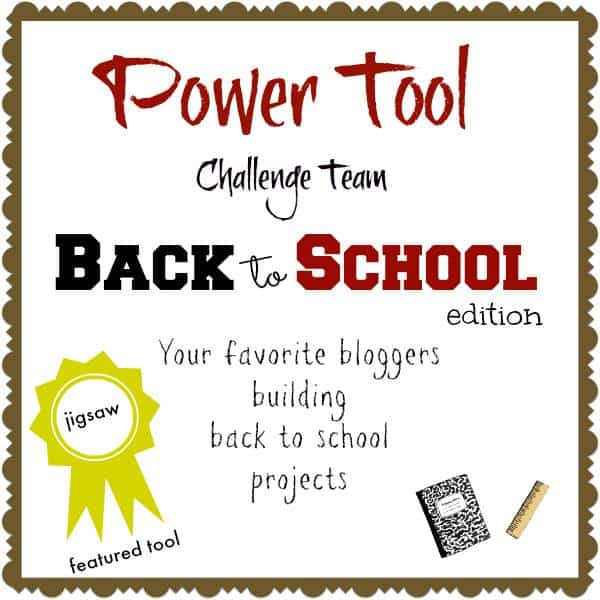 Join the DD Community!
Join the Designed Decor Community and receive weekly free tips on DIY home projects, painted furniture, decorating, and much more.