When my oldest son went off to college, I made him a college survival kit. He chose the University of Cincinnati, which is 4 hours away from home. I was excited, nervous and scared all at once. When we attended Freshman Orientation I took home a small nugget of advice from another mother. She said pack a medicine kit for your son or daughter, because you will get that first phone call at midnight saying "Mom I don't feel good. So as all crafty Mom's do, I made one. I went to Wal-Mart and cruised up and down the isles looking for the right items to go in this medicine survival kit. I decided to call it survival kit because I added more than medicine items. Here is what my son's College Survival Kit looks like.
I used a plastic tub that I already had on hand. Here is the list of items I felt would be great in his College Survival Kit.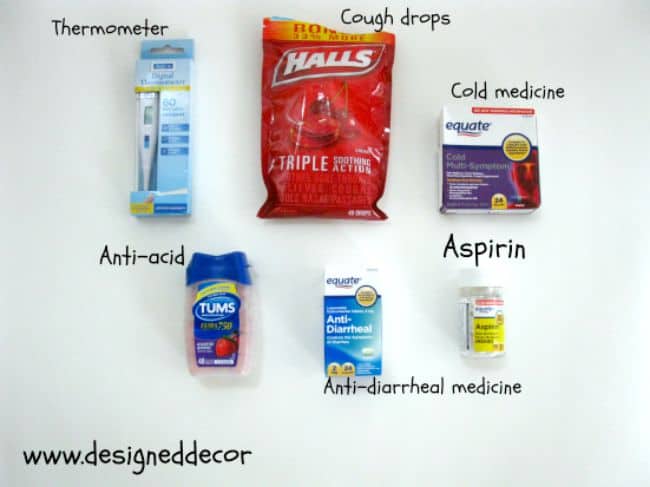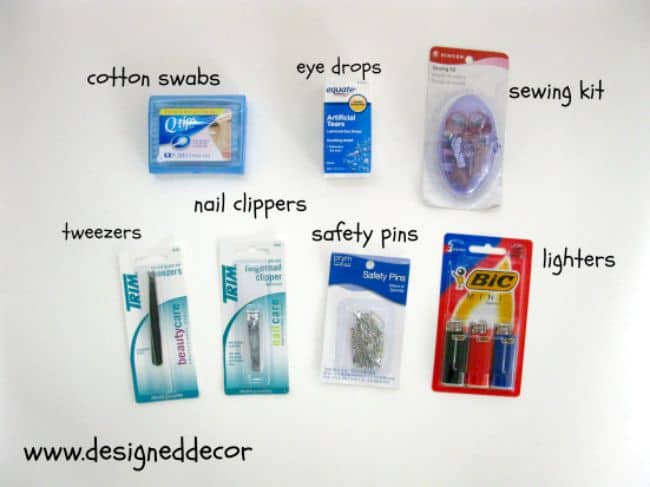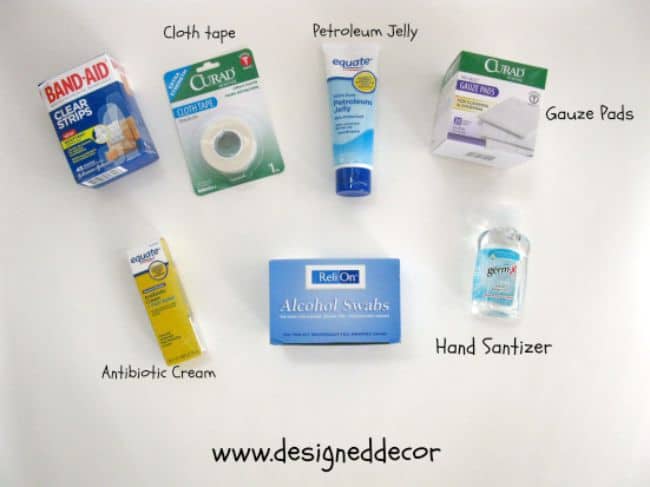 I decided to decorate the lid, because a plan ordinarily lid would not be good enough for this College Survival Kit. I used scrapbook paper and cut to fit the lid, rounded the corners and used Mod Podge to adhere to the lid. I than printed out the wording to place on top of the scrapbook paper. This was simple and it turned out great. Now when my son calls me in the middle of the night saying "Mom, my button popped off my shorts," I will remind him of the great mom that I am and tell him to sew it on with his little sewing kit. Oh, I guess I need to show him how to do that too!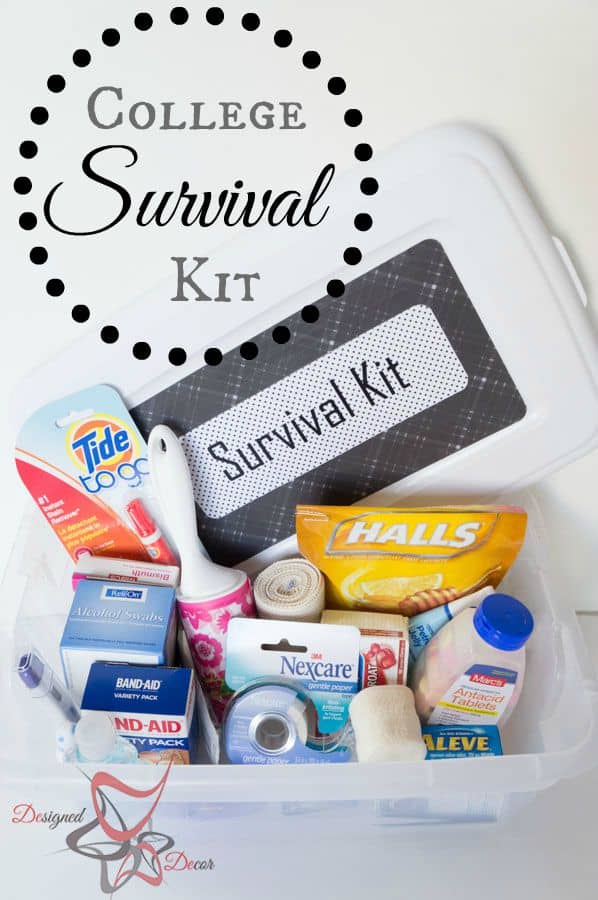 Update: My youngest son is now off to the University of Cincinatti as well. I also made sure to make him his own college survial kit. I did find out from experience that this kit is needed and very much appreciated the very first time they call and say they need something in the middle of the night.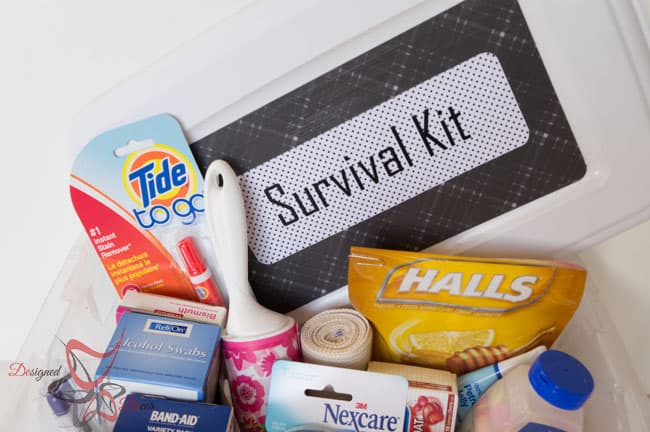 I did add a few more items to the list like an ace bandage, lint roller and a tide stick for laundry.

Join the DD Community!
Join the Designed Decor Community and receive weekly free tips on DIY home projects, painted furniture, decorating, and much more.