As we celebrated my youngest sons graduation party a few weeks backs, I decided to make cupcakes instead of making a cake. I wanted a fun way to display the cupcakes so I came up with the idea of using old records. I made this cool repurposed record cupcake stand and everyone loved it!
The best part of this project was I had everything on hand and did not have to buy anything extra. I did have to make those delicious cup cakes!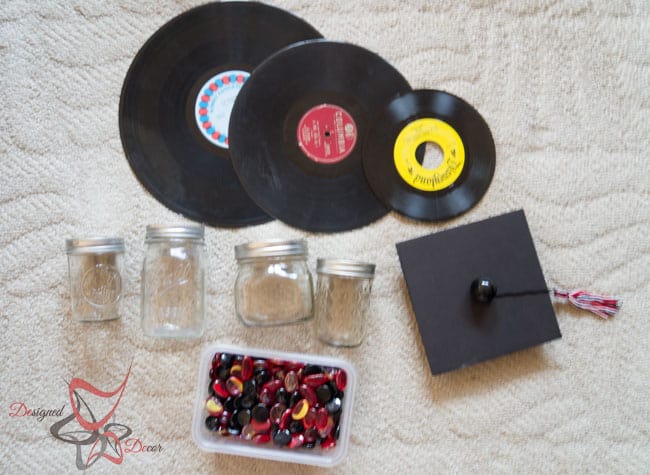 I used 3 different sized old records, the 45 is the small single and I actually had an old 78(which is the middle size) I think I have my record info straight???? I used different sizes mason jars that I had on hand to create the different levels.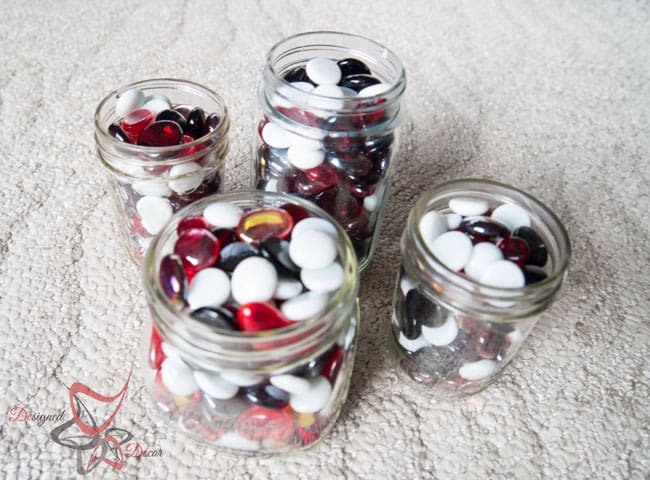 I filled each mason jar with a mixture of colored stones. This gives the cupcake stand some weight so it does not get knocked over.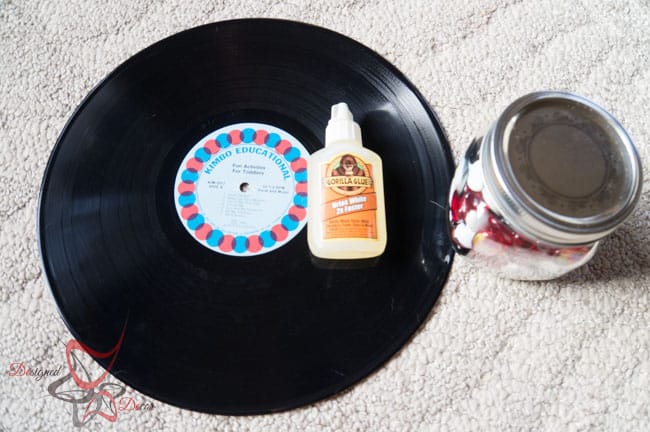 I decided to use the lids and glue the lids to the records. I thought this was a better idea that way I can actually take them apart and place different colors in the glass jars. I like the idea that I can even paint them or fill them with colored water. The possibilities are endless.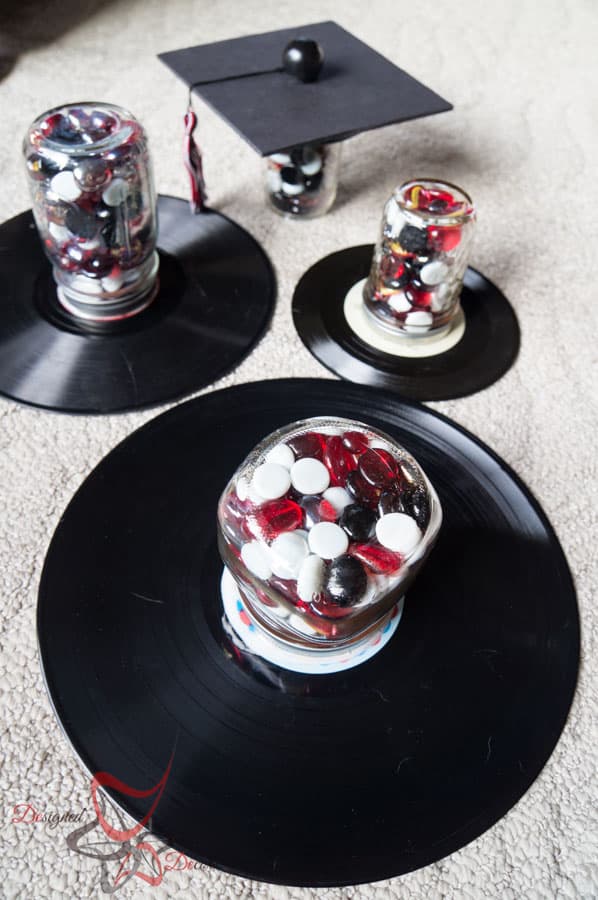 Once the glue is dry, glue the levels together. This was a simple and easy project that I was able to complete quicker than the baking of the cupcakes.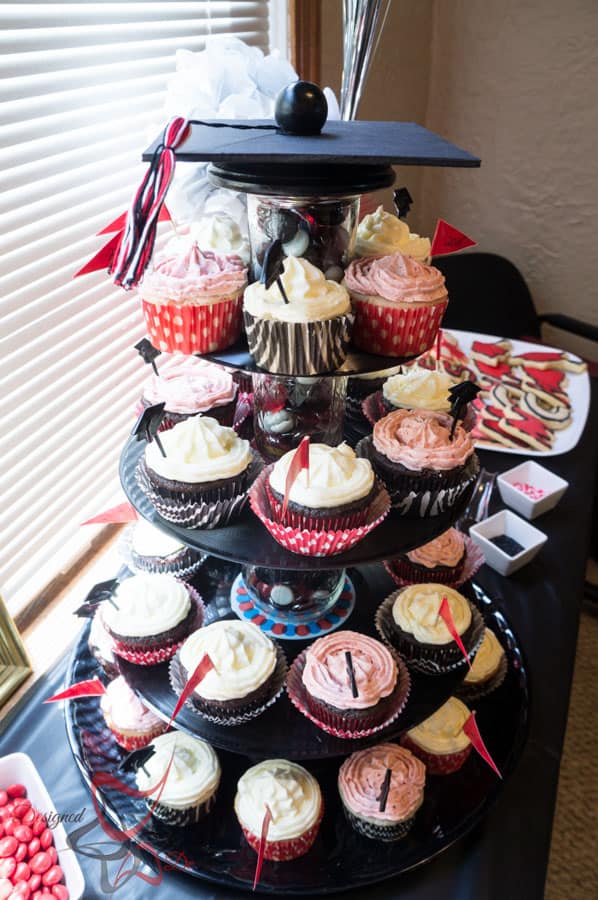 The graduation hat was something I had from my other sons graduation party. You can see how I made it and used them for "Graduation Candy dishes."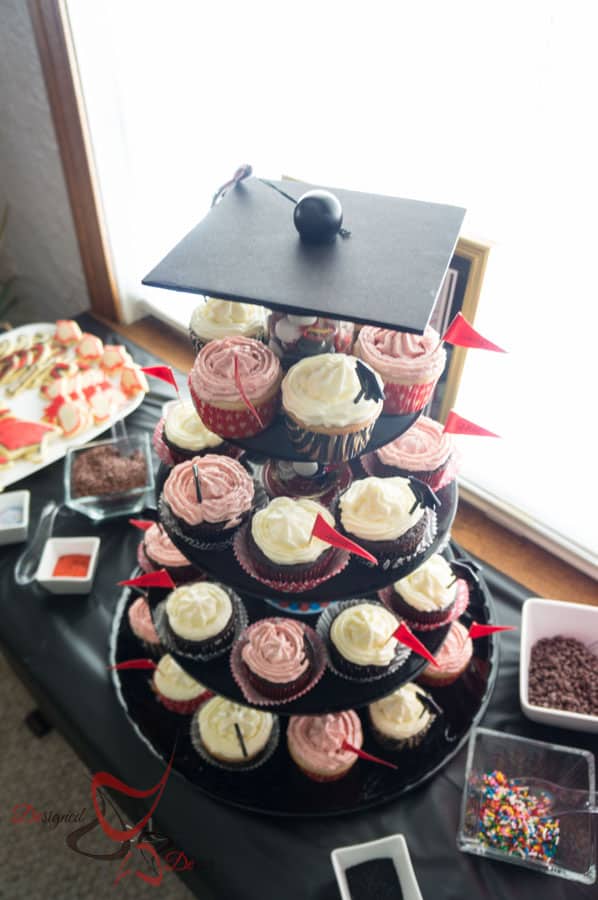 We also had people add any additional toppings on their cupcakes for a "Cupcake Bar" I made it easy and had the icing already on the cupcakes. I did use a large black serving tray under the bottom of the repurposed record cupcake stand to place additional cupcakes on the serving tray. It was round and larger than my bottom record so it worked out perfect. What ideas do you have to fill the glass jars to change the look?

Join the DD Community!
Join the Designed Decor Community and receive weekly free tips on DIY home projects, painted furniture, decorating, and much more.