Oh, the tastes of summer, like this mouth-watering cucumber salad I made last night for dinner. This is a healthy way to eat some garden-grown vegetables while giving the cucumbers some great flavor.
I love all summer vegetables and fruits, especially locally grown or even in my backyard. I love being able to go in my backyard and pull out some fresh vegetables from my raised bed garden. The cucumbers have been very successful in my garden this year. I also like to visit the local vegetable markets to get the vegetables I love that I am not able to grow in my small garden.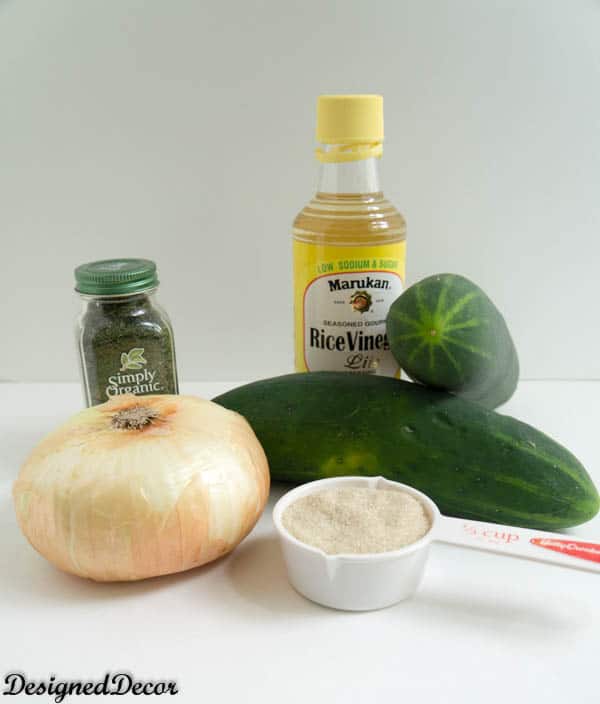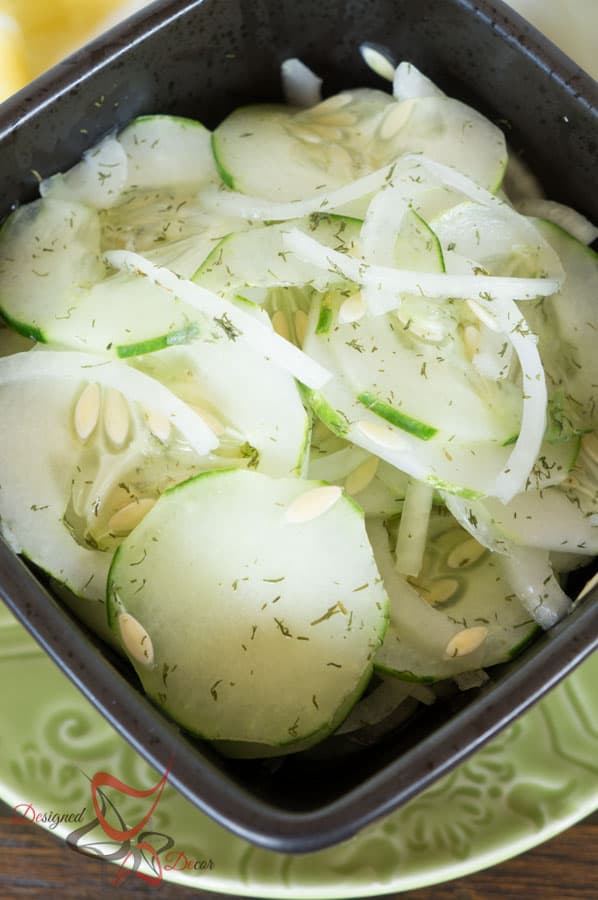 Cucumber Salad
Ingredients
2 cucumbers, thinly sliced
1/2 small onion, thinly sliced
1/2 cup white vinegar
1/4 cup water
1/3 cup white sugar
1/2 Tablespoon dried dill
Instructions
Toss together the cucumbers and onion in a large bowl.
Combine the vinegar, water, and sugar in a saucepan over medium heat.
Bring to a boil, and pour over the cucumber and onions.
Stir in dill, and refrigerate until cold.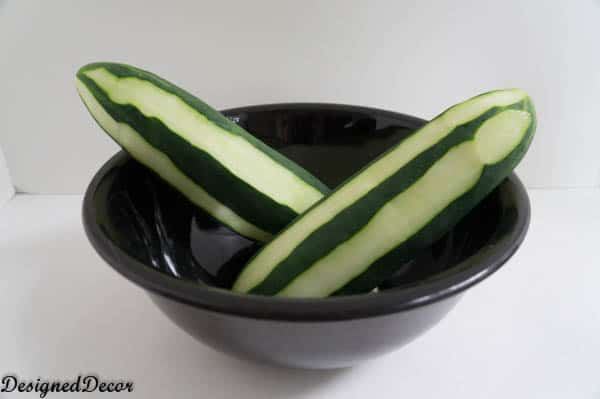 I like to keep some of the peel on the cucumber. This is optional of course.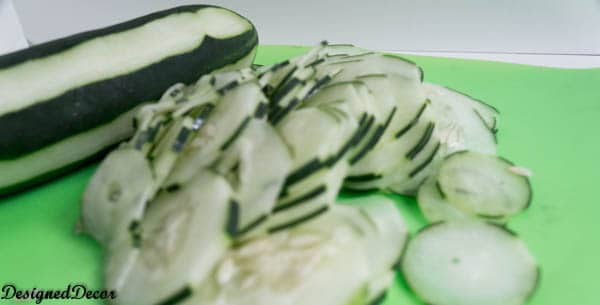 I think the salad always turns out the best when you slice the onions and cucumbers paper-thin. I also like to make this the night before so it has time to soak in the juice. I will also cut more cucumbers and place them in the juice again when the original salad is gone, you always have more juice than cucumbers.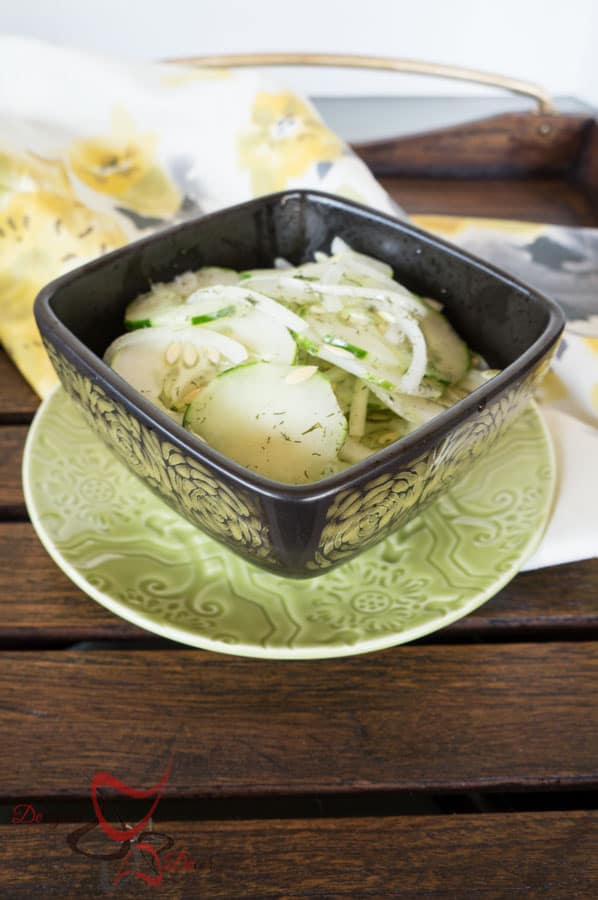 The secret to this great salad is the vinegar, I like to use the Marukan Rice Vinegar
<—— Affiliate Link
Make sure to slice the cucumbers before you make the vinegar sauce, it is important that the sauce be hot to make for proper flavoring. Recipe adapted from allrecipes.com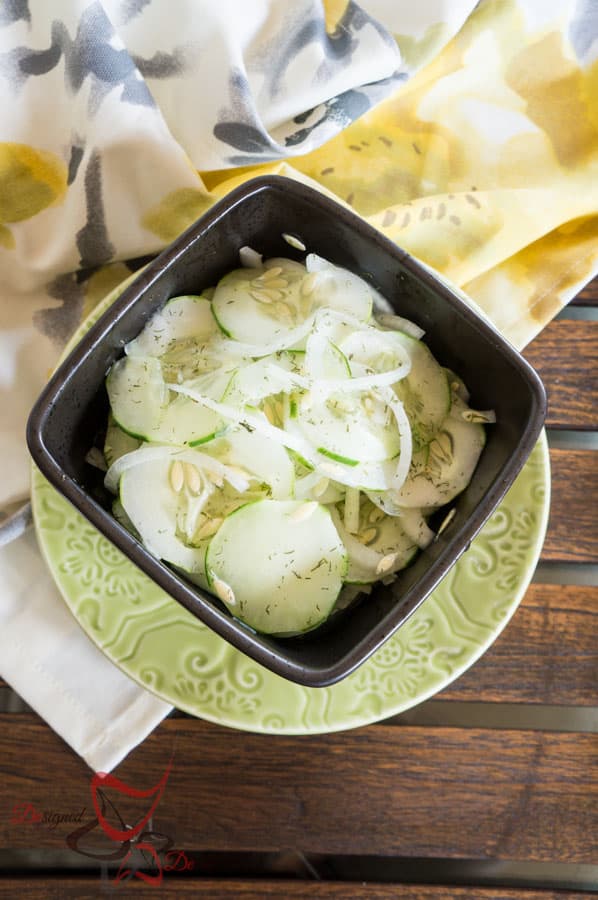 What tips do you have for summer salads?
Check out these easy homemade refrigerator pickle recipes for other cucumber recipe ideas.

Join the DD Community!
Join the Designed Decor Community and receive weekly free tips on DIY home projects, painted furniture, decorating, and much more.