Saturday my husband built a raised garden bed in the back of our yard. We do not have a large area for a garden nor do we have the ideal sun conditions. We decided to start small and see how we do. Last year I started to grow in containers and had a little success, so this year we are expanding.
This is the back section of my yard that receives the most light. I have 3 HUGE maple tress surrounding my yard, which makes it very difficult to receive enough sunshine in my yard, but we are giving it a try.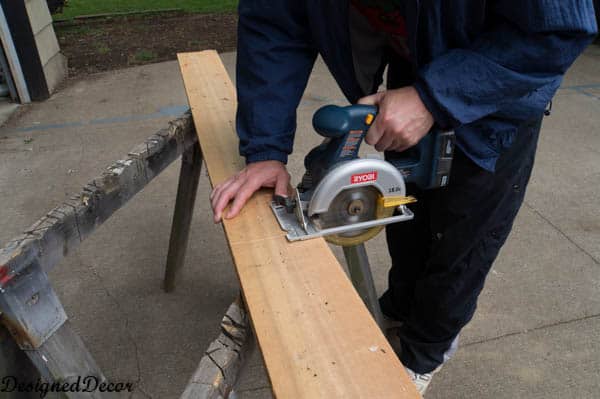 We started by purchasing 4 cedar dog-eared fence panels and cutting 2 of the boards down to 4 ft. The 4 foot boards will be the sides of the bed and the 6 foot boards will be for the front and back.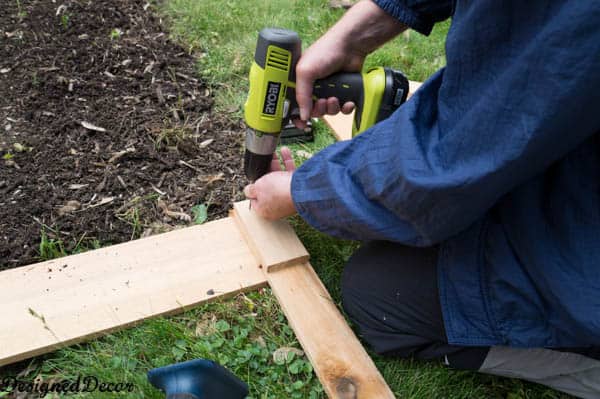 My husband decided that he could use the left over scrap to build the stakes for the corners.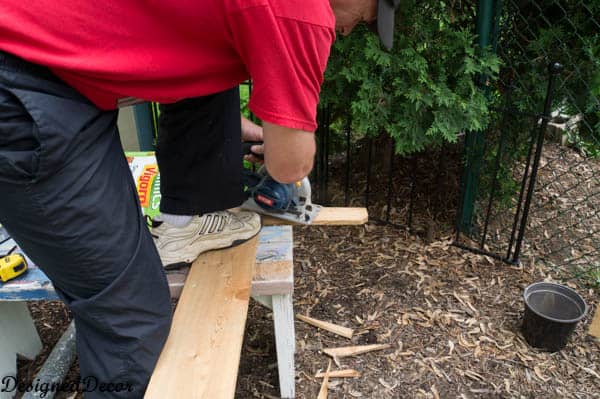 So using 2 of my favorite Ryobi tools: he attached the wood pieces together with my Ryobi One+ Lithium 18V Ion Drill and cut the bottoms with my Ryobi Cordless Circular Saw. In case you did not know, Ryobi has this great online community called Ryobi Nation. Ryobi Nation is an online community where you can post projects you have completed and also find some pretty inspirational projects. Go on over and sign up for free.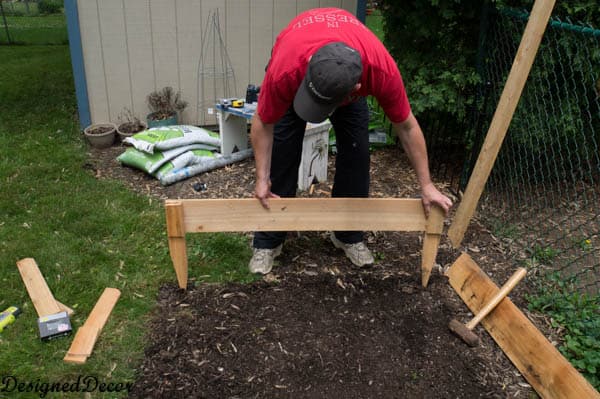 Once the 2 side panels were built, my husband pounded them into the ground quit easily. I would have never thought to build the posts as a spike to pound into the ground. My husband always says, "If you want a job done efficiently, ask a lazy man to do it." I also have to add that my husband is VERY frugal and stated why buy extra lumber for posts when I can make them with what I have.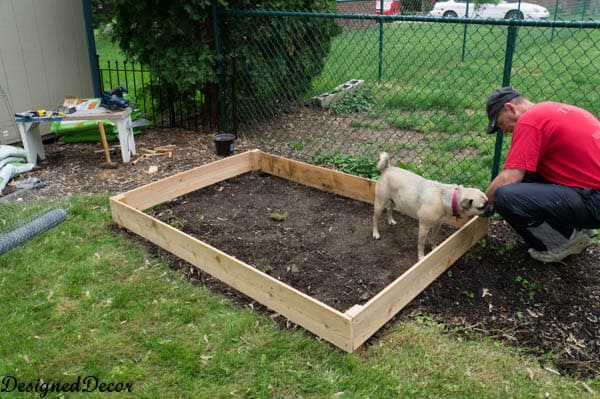 See my favorite little helper, she has to be right where all the action is!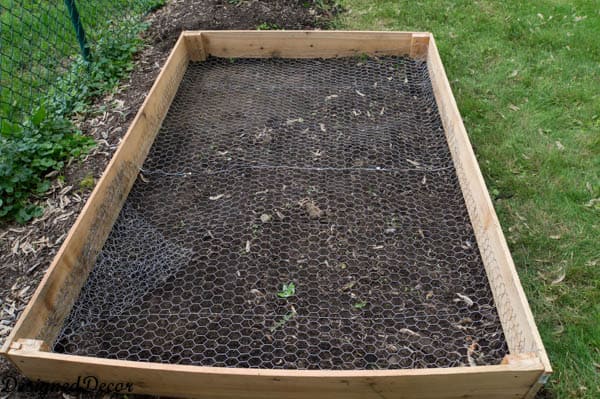 I added chicken wire to the bottom of the raised garden bed, to keep out any of the little creatures that wanted to visit from the underside.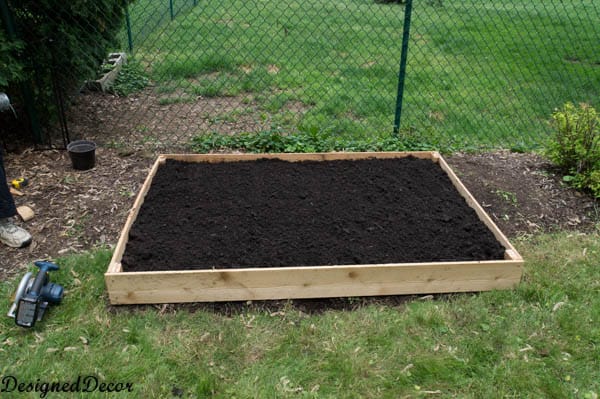 I added organic garden soil along with mushroom compost. Now we are ready to get something in this garden and watch it grow.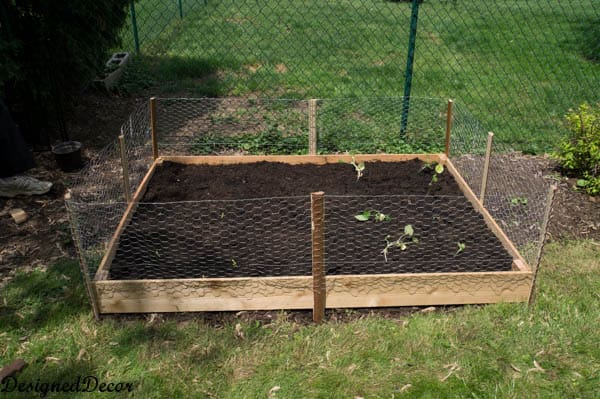 We used the left over chicken wire to build a fence around the the raised garden bed to keep out my favorite little helper as well as the bunnies and other little creature we have running around the yard. I am off to get some more vegetables and also some marigolds. I plan on planting the marigolds around the outside of the garden.
I would love to have advice on gardening, so leave me your favorite garden tips in the comments section.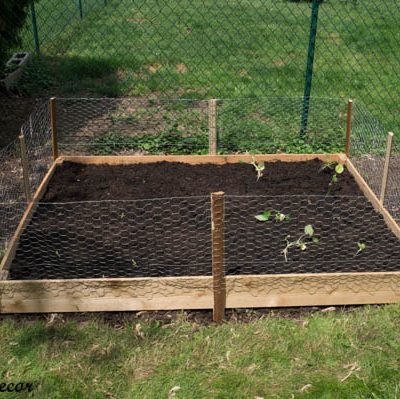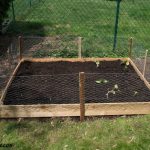 Join the DD Community!
Join the Designed Decor Community and receive weekly free tips on DIY home projects, painted furniture, decorating, and much more.