I am so glad you came back to continue to read about our Anniversary trip. For those of you who missed yesterday, you can read all about our first 5 trips and Our Wedding Story.
Anniversary Trip #6 – (2009) Again we packed up the jeep and went a traveling. On this trip, we spent a long weekend to travel in the Pennsylvania area.
We took a few days and stayed at a quaint Bed and Breakfast near the Frank Lloyd Wright home, Falling Waters. If you ever have a chance to visit Falling Waters, it is a wonderful trip. I would love to see some of his other houses and buildings.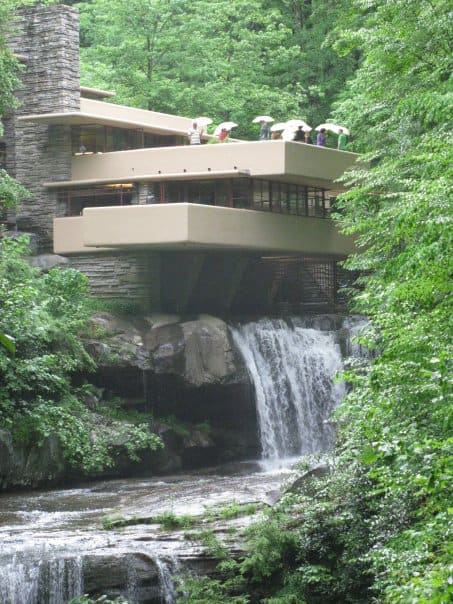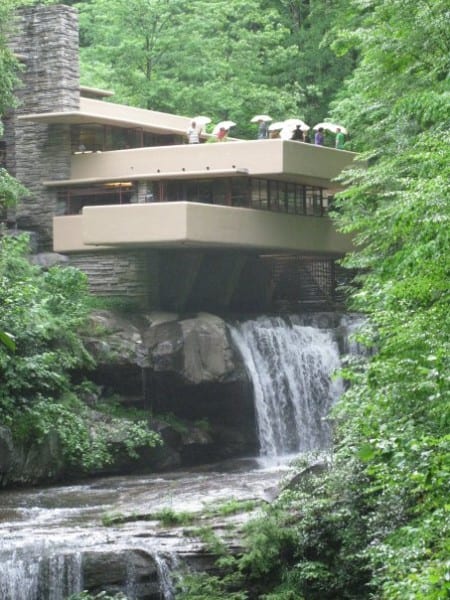 We also traveled into Pittsburg and spent a few days in downtown doing the Market and eating at Primanti Bros.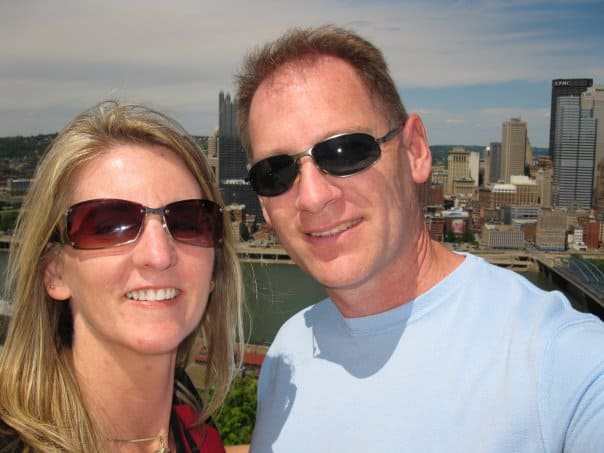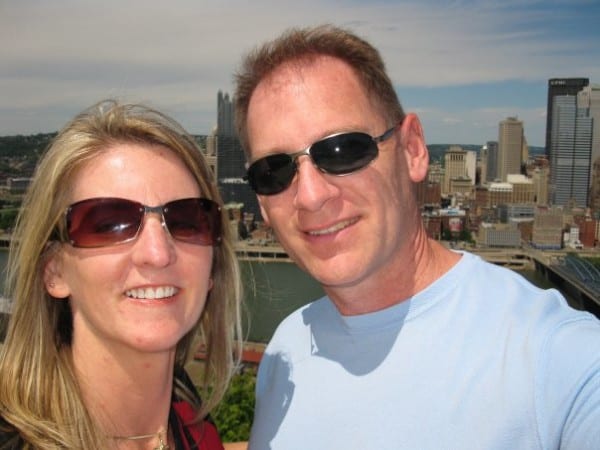 Anniversary Trip#7 – (2010) We headed to Cumberland Falls Kentucky. We figured out after our first-anniversary trip and the hotel rates going up over Memorial day weekend, we began to stay at a Bed and Breakfast. We found that staying at a Bed and Breakfast they usually don't raise their rates for the holiday, and you learn so much more about an area from the locals.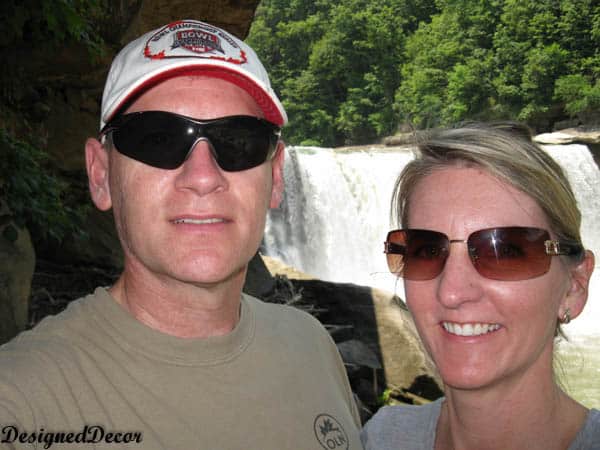 Our first day we went hiking through some trails along the Cumberland falls river.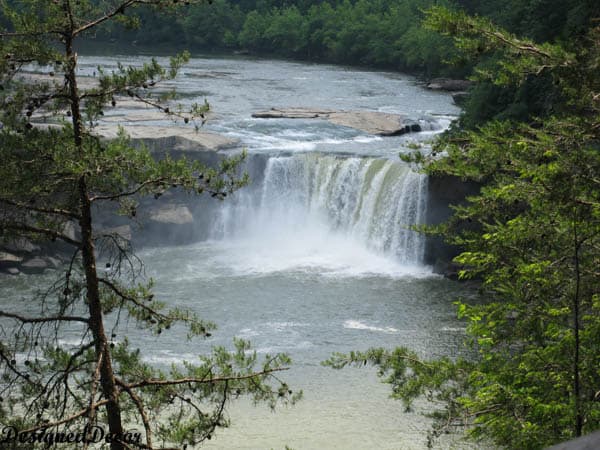 Kentucky was such a beautiful drive. To see all the big ranches with the green meadows and the never-ending fences with the prominent entry way into the ranch. On the way home, we stopped to visit Church Hill Downs and take in a few horse races. I could hardly image how this place is for the Kentucky Derby, what an experience that would be.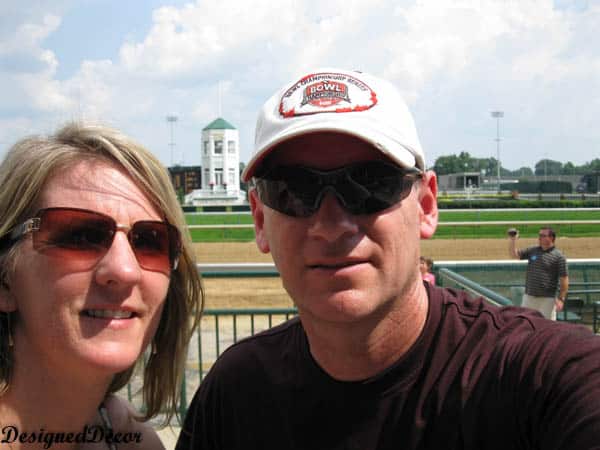 Anniversary Trip #8 (2010) Spending 2 weeks in Hawaii was the best vacation we have had so far. After the first week, you get to do it all over again. I want to be able to spend all my vacations somewhere for 2 weeks. This will be hard not to post every picture I have of this state they call paradise. We spent our first week on the island of Maui and the second week on Oahu.
If you ever on Maui, I highly recommend that you take this sunrise bike tour! We witnessed the most beautiful sunrise and then coasted 26 miles down the volcano, with very little peddling involved.
This was the best anniversary day yet. We saw the sunrise on Haleakala and the sunset in Lahaina beach with drinks in our hands!
The first trail was recommended by a local. This trail is not marked on the visitor's trail guides. The directions to get to the trail were: follow this one way road around 2 bends(approx. 1 mile) and down the hill, look for the big boulder and try to find a place to park your car on the side of the narrow path, no joke and we were lucky that we found it. This was a great hike as it lead us to this double waterfall at the end of the hike. The second trail was at Waiheke trails where the movie "Just Go with it" was filmed. This trail is on private property but they allow visitors for a small fee. At the end of the trail was a large waterfall and a swimming hole. We came across this dog and I gave him some love, he then turned into our guide dog for the walk back. He walked and lead us the entire mile in a half back to the beginning of the trail. He would go ahead of us a few feet and then wait for us to catch up to him. He did this the entire way back until we came to the end of the trail where there was a house and he said his goodbye and went down the driveway home.


Flyin Hawaiian Zipline – This is the one and only zip line I would recommend using on Maui. This company has the longest, highest and fastest zipline course on Maui! It has 8 ziplines that are connected by a small walk in between each line, they range from 250 – 3,600 feet and up to speeds of 60 mph. I am afraid of heights and I can't believe I signed us up to do this. It was the best thing after I got over the initial fear and holding my breath. Once I took the first breath I began to really enjoy the entire experience and I am so glad that I took a risk at went out of my comfort zone.
For those of you old enough to remember the T.V. show Magnum P.I., this is the gate for the driveway and the roof line from the beach side. Here is the story on how we were able to capture this picture. They mark the house on all the maps, stating a general location, but I looked up the address online and we were able to find the exact location. It is not in a location of what you would think if you ever watched the show. This is where perception and reality collided. Located 2 houses down from the Magnum house was an open house, and my husband said I think we are in the market for a beach front home on Ohau. We went to the open house. What a nice realtor we encountered. He showed us the house as we explained that we were just being noisy and were curious what 1.2 million could buy you on the island. It was a fixer-upper with an incredible view. As we began to leave Mr. DD asked about the Magnum P.I, house and Mr. Realtor began to tell us about the house, its current condition, the current owner and also that he was a personal friend of Tom Selleck. I began to tell him about the story of when I was in middle school and would watch Magnum P.I. with my mother every week. My mother is a huge fan of Tom Selleck and she proceeded to convince me that Tom Selleck was my Uncle. I than began to tell all of my friends that Tom Selleck was my uncle and my mother never told me the truth for quit some time after the fact. Mr. Realtor said we could walk down the beach side and try to get a picture, except there is a huge wall on the beach side and he was unsure of how much we could see. The tide was coming in and we began to run out of sand beach and it turns into just the rock wall. My husband climbed up the wall as much as he could to get the shot above which was only the roof line, but hey at least we have a story.


The last big adventure we did was parasailing, again why did I sign us up for this? Not only am I afraid of heights, I get motion sickness. It was a fun time even though the waters were very choppy. I managed to make it through the trip without loosing my lunch. I can't say that for one of the other parties on our boat.
We did so much more things than mentioned but this post is already long enough and I still have 1 more to discuss.
Anniversary Trip #9 (2012) – We took a driving trip to Arkansas, Louisiana, Alabama, and Mississippi. No Jeep this time, we have placed a lot of miles on her in the past 9 years and it might just be time to stick to local miles. This trip is part of my 50 states before turning 50. Our first stop was Little Rock Arkansas, where we visited the Bill Clinton Library. Located next to the library was a cool canal/board walk shopping, dining and hanging out type of area.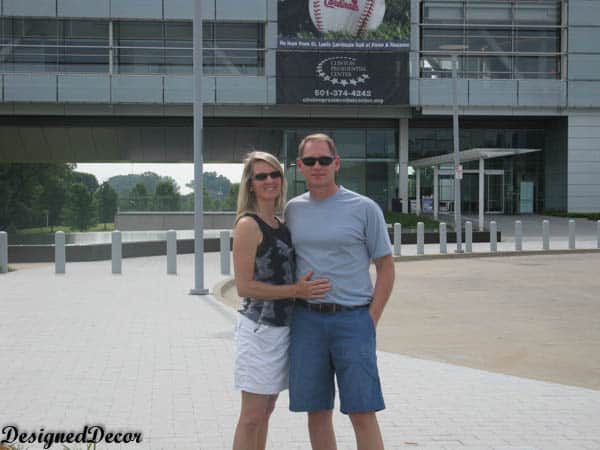 From Arkansas, we headed to Natchez Mississippi staying at a bed and breakfast. We toured the quaint southern town of Natchez and taking many photographs of the doors of Natchez. We also took a small drive to visit Vicksburg so my husband could get in his history fix.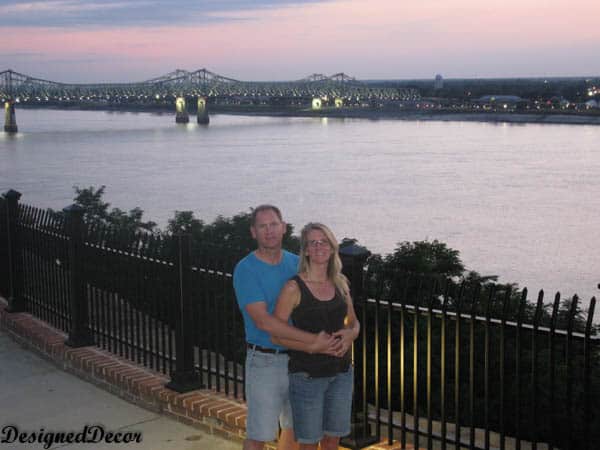 We headed to New Orleans to spend a few days in the French Quarter and the Garden District. What major differences in the trashy looking French Quarter to the Grand living in the Garden District.
If you are ever in New Orleans and want to stay near the French Quarter, I HIGHLY recommend the B & B we stayed in that was a few blocks walk to the heart of Bourbon street without the noise of the French Quarter. We stayed at the Jazz Quarters. This has to be our favorite B & B so far. The hosts were amazing and they made some of the best breakfasts we have had yet on our anniversary trips. I am so glad to be able to share my travels with you on my blog. I so wish that I was blogging many years ago so I could really give more details of each special trip we have taken together. I can't wait to get back from my Cruise to Alaska so I can post the beautiful pictures and the great stories I will share with you about Alaska. On a side note: Mr. DD and I started a tradition with our very first trip, I started to collect a charm from each one of our anniversary trips. Now that it is 10 years, I think it is time to put all of these charms together and start wearing that bracelet. What has been your best trip you have taken?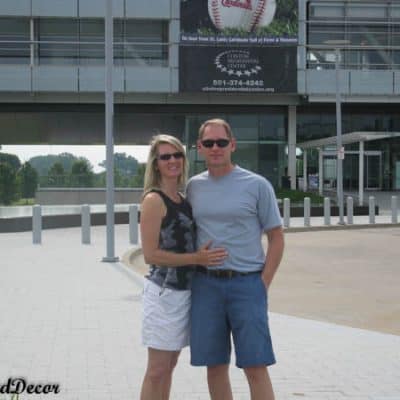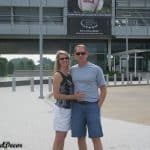 Join the DD Community!
Join the Designed Decor Community and receive weekly free tips on DIY home projects, painted furniture, decorating, and much more.