Each year my husband and I take an Anniversary trip to celebrate our relationship. Since this is the second marriage for both of us, we made a promise to nurture and never take our relationship for granted. One of the ways that we have done this is to take an anniversary trip each year for just the 2 of us. Last week, I shared our Wedding trip to Cancun, today I am going to share the other 9 trips we have taken for our Anniversary.
Our first-anniversary trip(2004) we thought we could get a last-minute deal on a cruise ship. We had heard that if you show up to the Cruise ports that they offer great last-minute deals( if they have an open cabin.) We drove to the Fort Lauderdale port and were informed that they no longer book cruises this way since it takes days for a background check. We were informed, all cruise ships now do a background check on all passengers since 911 and they can no longer take walk-ons. Plan #2: We decided to drive to Key West. We took off the top of the Jeep, purchased a disposable cooler and headed south.
We spent a few days in Key West, touring the quaint party town.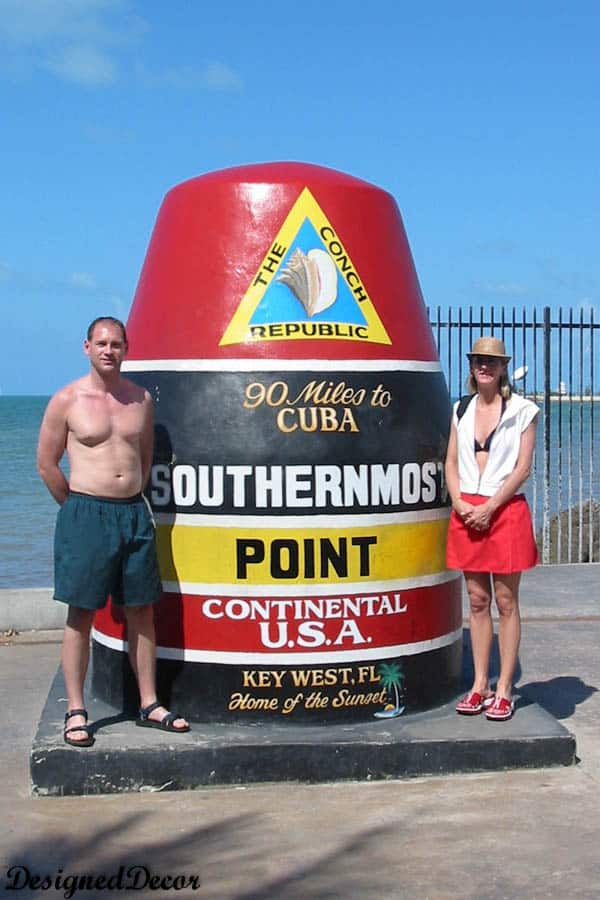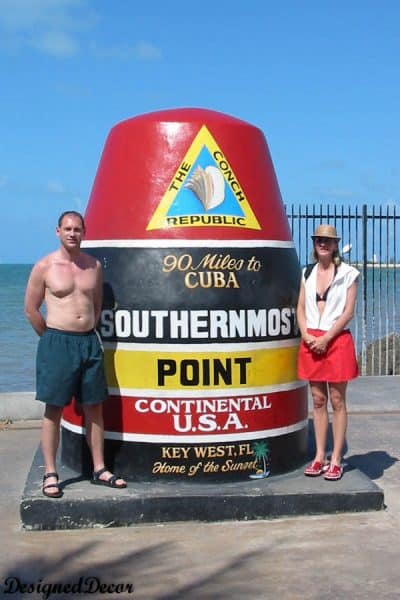 On the way home we stopped in Daytona Beach to visit relatives and to drive my Jeep on the beach.
We also stopped and toured Savannah Georgia.
On this trip, we learned 3 things: 1. You can't "walk on" a cruise ship post 911. 2. Never get married around a Holiday, they raise the hotel rates for all Holidays. We were married on 5/29 – and now we deal with this every anniversary of paying a higher rate for hotel stays. 3. It is not wise to drive a manual transmission without cruise control from Ohio to Key West back to Ohio.
Anniversary Trip #2 -(2005) This year we were unable to go away for an entire week on our actual anniversary, so we planned two things. The first was to take a long weekend and go see the Indy 500. I am not a race car fan, but it was a really fun time to be at an actual race. I will not watch one on TV, but I will go see one live. We stayed in a lovely Bed and Breakfast located in Greenville, Ohio. Lesson learned from anniversary trip #1 – Bed and breakfast do not raise their rates around the holidays. Greenville is the home of the Kitchen-aid mixer. Yes, I went and visited the Factory store and museum. Yes, they have a museum for kitchen aid stand mixers. I was in awe of the wall of colors for kitchen aid. What a fun and interesting time we had. Mr. DD's plan of attack was to arrive in Greenville on Friday, stay Friday night and Saturday and get up at the crack of dawn Sunday morning(2 a.m.). We then drove the 2 hours to Indianapolis to wait and jockey for a parking spot on the side streets until the gun goes off at 6:00 a.m. Once you hear the gun signal it is ok to enter the main street and form the line to get into the infield at the race. If you have never experienced this, OMG!
The second thing we did was plan a cruise to the Bahamas. Lesson learned from our first anniversary trip, we actually planned ahead of time. We waited until the boys were out of school to make it easier on our schedules. We only took a 4-day cruise since I had never been on a cruise before, I was really afraid of getting sea sick. This year we only drove the Jeep(manual transmission) to Jacksonville, so lesson #3 not learned from Anniversary trip #1.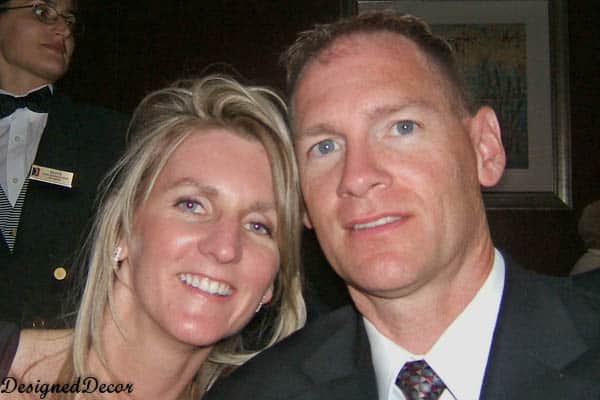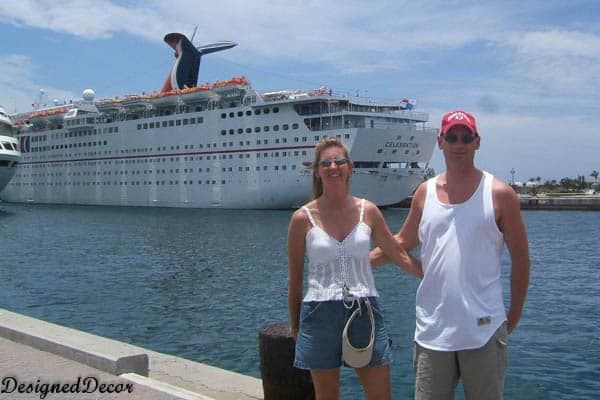 Anniversary Trip #3 – (2006) Vegas Baby! Vegas was another place that I had not been, so this was an easy choice. What a great time we had on this trip.
I am not a gambler so the idea of being in Vegas for a week was not on the top of my list. We decided to rent a car and travel to see the Grand Canyon and the Hoover Dam.
What happens in Vegas, stays in Vegas!
Anniversary Trip #4 – (2007) This was a year that taking an anniversary trip was going to be challenging. we opted for local travel. Our oldest was graduating from High School and our second son was being confirmed at church over Memorial day weekend. We decided to take the Friday and Saturday before our anniversary and celebrate. We took those 2 days and went traveling around to see covered bridges in Ohio. I know this does not sound very fun, but we had a great time. We mapped out all the different covered bridges in Ohio, took the top off of the Jeep, packed a cooler, grabbed the dog and away we went. To travel on back roads through small towns is one of the things I love the most about traveling and driving. You don't get to see this stuff on the expressway.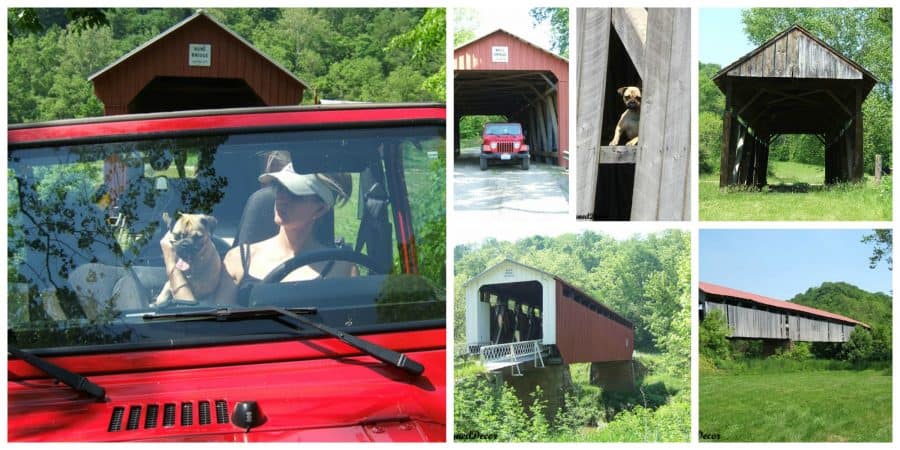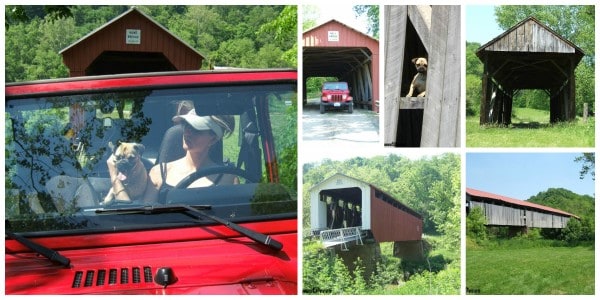 Anniversary Trip #5 – (2008) Our 5 year anniversary. I informed Mr. DD since he MAJORLY screwed up my 40th birthday celebration and gift, he was to plan our 5-year celebration. The major screw up on the 40th birthday is a whole other blog post in itself. On this trip I had no idea where we were going, He informed me what to pack and away we went. I have to admit, I was very nervous of what he had planned and where we were going. We were headed East. After 7 hours of driving,(In the Jeep of course) he says we are here. We begin to pull in this area that has a large brick wall with an entry gate. The brick wall had a name called the Chautauqua Institution. I looked at my husband and said you are taking me to a mental institution? I was dead serious when I asked him this question. He told me to just wait and see. Once we were beyond the gates, it was a beautiful gated lake community.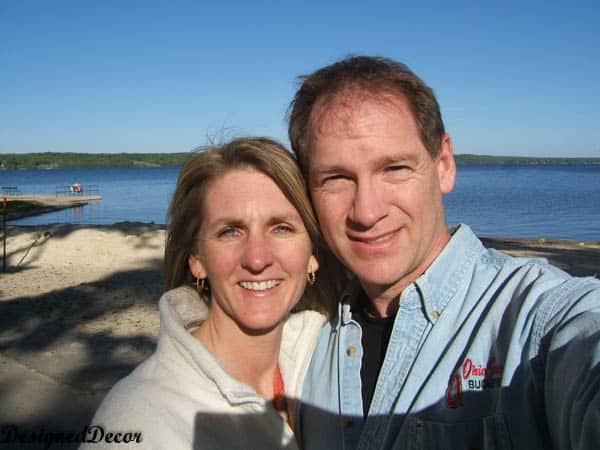 The Chautauqua Institution,( for those who don't know) is an upper class, exclusive and very expensive lake community. We were staying off season, so this was a more affordable way to be able to stay in this lovely gated community.
This area of New York is known for its wineries. That is what we did for 2 straight days, wine tasting and more wine tasting.
We managed to visit 22 wineries in 2 days. I know, don't judge us! We came back with 5 cases of wine, thank goodness we took out the back seat of the jeep before we left.
Anniversary Trip #6 Click here to read the other Anniversary Trips!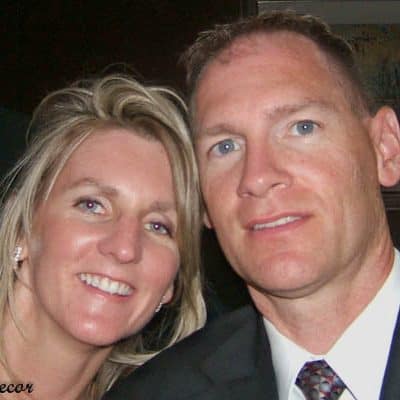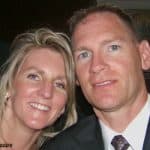 Join the DD Community!
Join the Designed Decor Community and receive weekly free tips on DIY home projects, painted furniture, decorating, and much more.