Since I have been sharing all about our Anniversary these last few posts, I want to share some photos from our Anniversary Trip last year.
I LOVE doorways! I don't quit know when the love obsession started? I was always fascinated with photos of doorways, and a few years back I decided to photograph doorways for my collection. I started my collection on a trip to Savannah Georgia. I printed some of my favorite doorway photographs and framed them to use to decorate my shelves in the living room.
Last year we took an anniversary trip to Natchez Mississippi and New Orléans(Garden District) Louisiana, you can read about that here. I wanted to share some of the beautiful doorways we saw on this trip.
The hardest part is taking pictures of people's homes without looking like a stalker. At times I felt very strange just snapping a photograph of someone's home. I know it would be very strange if someone was walking down my street taking pictures of houses. I am sure in these 2 historical places that the residents are used to people photographing and oooing over their homes. My husband is wonderful to put up with his doorway obsessed wife as we walked the streets of these two beautiful areas. It was very much worth the trip to both historical places.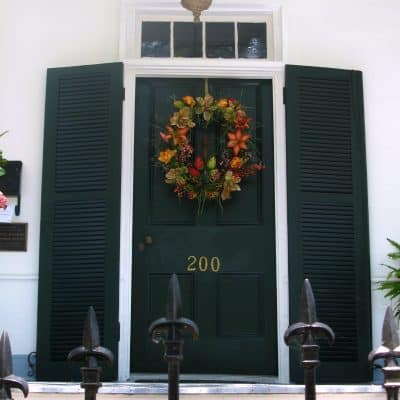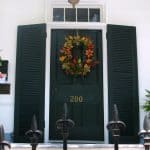 Join the DD Community!
Join the Designed Decor Community and receive weekly free tips on DIY home projects, painted furniture, decorating, and much more.