Happy Anniversary Baby!
We are celebrating 10 awesome years today!
I want to share our wedding story since it is our actual anniversary. If you missed yesterday, you may want to stop over and read how we met before you read our wedding story. Since my husband and I were previously married, we decided that our wedding would be just about us and we would go away to marry. We have 4 boys between us so they really did not care if they were part of our wedding celebration. We originally planned to be married in July or August of 2003 and decided to move it up to May. This would give our families time to adjust to a blended family. My boys were moving to a new house and a new school system so this would give them some extra time.
We planned to travel to Cancun, Mexico to Adventura Spa Palace and be married at this all-inclusive resort. What a great choice we made, this was a big and beautiful place.
We arrived on Sunday and spent a few days sightseeing and visiting the other sister resorts that were part of the Spa Palace. On Tuesday we traveled to see Tulum. What interesting stories of history and how these people built these amazing structures that are still standing today.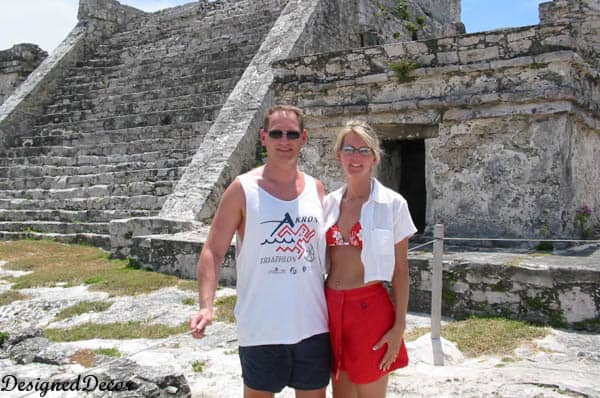 The day before we married we decided to just hang at the resort and have a relaxing day. It somehow turned out to be more than a relaxing day. My husband is going to kill me for telling this story but here it goes. We decided after we ate breakfast to put on our bathing suits and go relax by the poolside. Remember I mentioned it was an all-inclusive resort, drinks are included.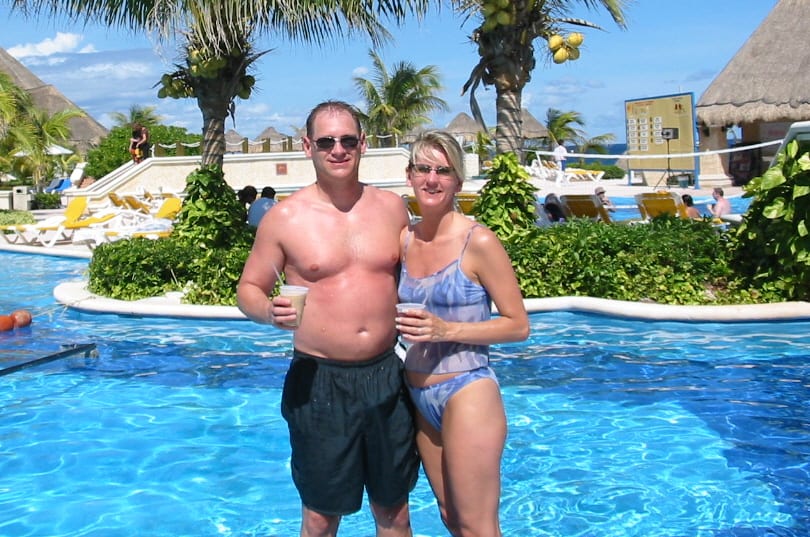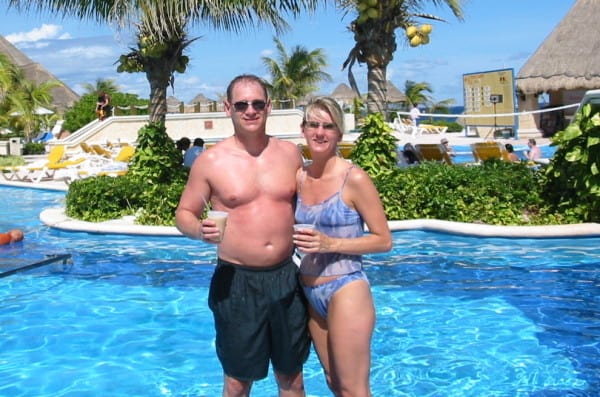 We started mid-morning having a few drinks by the pool and socializing with others at the pool. As the heat of the day began to beat down on us, we moved to the pool bar with the great tiki canopy. They offered a great lunch buffet right next to the pool area, so this is where we hung out for the morning and afternoon. As the afternoon proceeded, so did a number of drinks for my finance. Mind you, he is a very social and happy when he drinks. He was talking with another couple who just arrived, the gentleman had on a Penn State T-shirt so this struck up a conversation with my Ohio State Alumni finance. I had to go use the little girl's room and asked the other couple who we were drinking with all afternoon to keep an eye on him. The Mr. Penn State ordered a Corona and Jose(the bartender) advised they only had local Cerveza, not imports. Randy advised Mr. Penn State that you can turn any beer into a Corona by adding limes. The bartender was busy, so Randy got out of the pool to get some limes to give to Mr. Penn State. While Randy was reaching for the limes, his feet slipped out from under him and he fell onto the tile. Wet feet and tile do not go together. The tile that he slipped on had a crack and a section of tile was missing. When I came back on the scene there was Randy sitting on a pool chair with a pool of blood all around him. He had sliced a huge amount of flesh from the bottom of his foot. He was not feeling a thing but was speaking to a girl in the pool who spoke Spanish. He asked her how do you say "Sue" in Spanish, she advised him and that is what he began to say rather loudly. He was only joking and was very happy as he was calling this out. Within minutes we had a whole bunch of upper management and medical personnel surrounding us.
They wheeled him away to the medical unit in the resort. This was a very difficult situation as they did not speak much English and the only one of us that spoke Spanish, had way too much to drink. Randy was trying to explain a butterfly bandage, and they were not understanding and he was still bleeding quite a bit. A lot of alcohol means thinner blood and a lot of bleeding. I look back now and he really needed stitches, but it was such a large amount of flesh taken out that I don't know that stitches would have been possible. I am sure that tile was replaced after his accident, not that he had any business being behind the bar. The bandaged him up and we began to walk back to the room. I mentioned, this was a huge resort and we had a pretty long walk back to our room. I began to notice that Randy was leaving a blood footprint as he was walking, he was bleeding through the bandage already. I set him on the ground and told him not to move, I would go back and get a wheelchair and more bandages. Thankfully I came back and he was still in the same place, happily talking to everyone that passed by.
I got him back to the room and bandaged him up. He proceeds to take all of his clothes off and pass out on the bed, with his foot hanging off as not to bleed through the bandaged again and stain the bed. After a few minutes of shut-eye, he quickly ran to the bathroom to say hello to the porcelain God. He paid his homage and passed out on the bathroom floor. I know this sounds awful, but I left him lay there, I could not get him to move to come back to the bed. I began to get hungry, but I was not going to dress up and go to dinner by myself so I ordered room service. The challenge with room service was the bathroom door was right by the main entry way. Remember my fiance was buck naked passed out on the bathroom floor. I could not shut the bathroom door because my fiance was blocking it. He would not budge, so I had to adjust his legs and body so I could shut the door. I at least opened the door after I received my food. My biggest concern was how was this man going to feel the next day, our wedding day. He managed to come to the bed at some point during the night and slept until mid morning.
I advised him that he needed to do whatever it took to recover before or wedding at 6:00.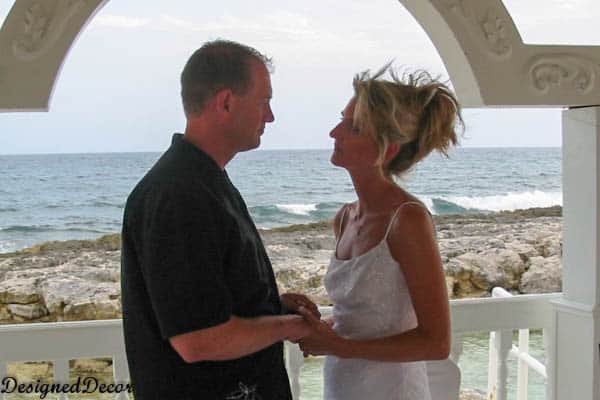 Thank Goodness I choose the latest time slot for our ceremony.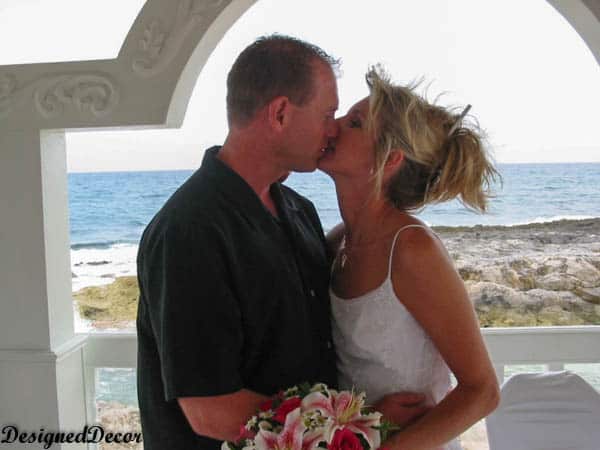 He managed to recover and we had a beautiful ceremony followed by dinner, and he even had some champagne to celebrate.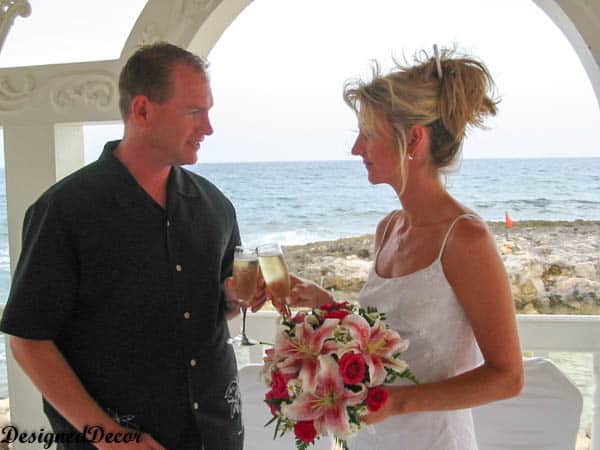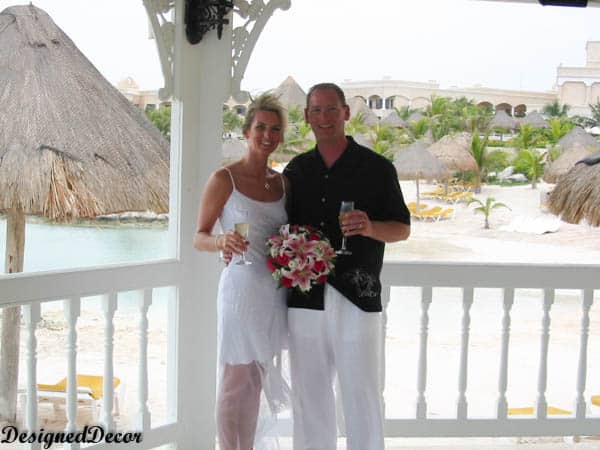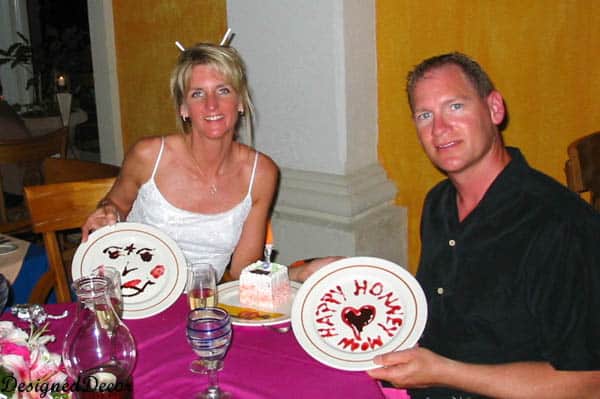 We did have a scheduled trip to Chitiniza the day after our wedding but had to cancel since he could not do that much walking with a major section of the pad of his foot missing.
WARNING – Yuky foot photo!
He has promised me that we will go back on one of our anniversary trips and stay at the Adventura Spa Palace again and visit Chitiniza.
I love you Randy with all of my heart. It has been the best 10 years of my life. I thank God every day for bringing me such a wonderful man, husband, best friend, and father.
You can read all about How we met and Anniversary Trip Part 1, Anniversary Trip Part 2 and our 10 Year Anniversary Trip by clicking on each link.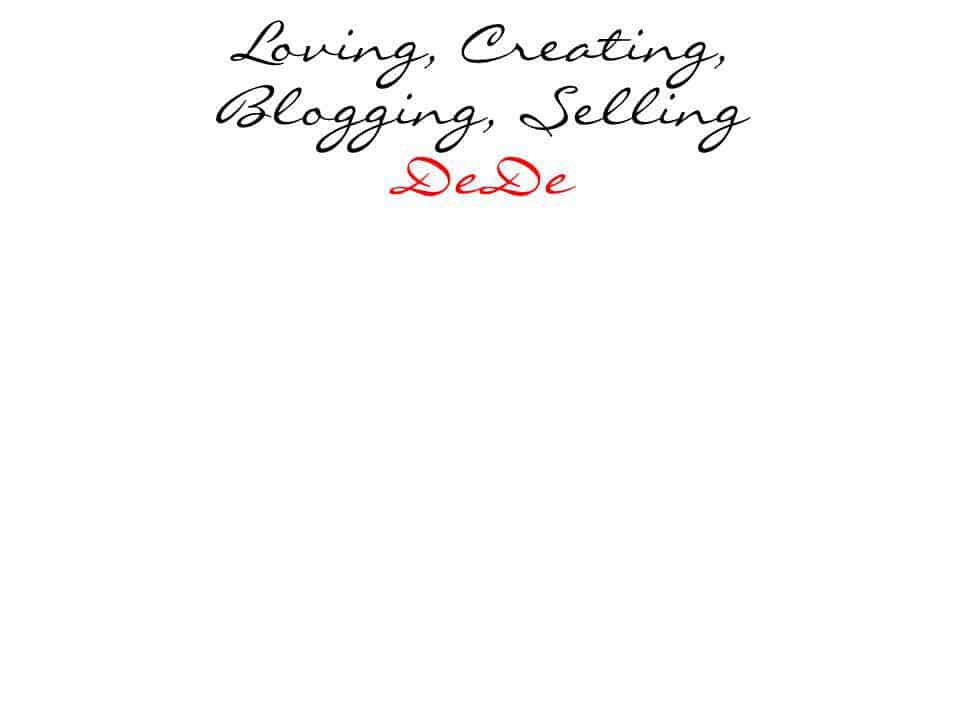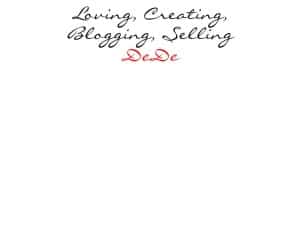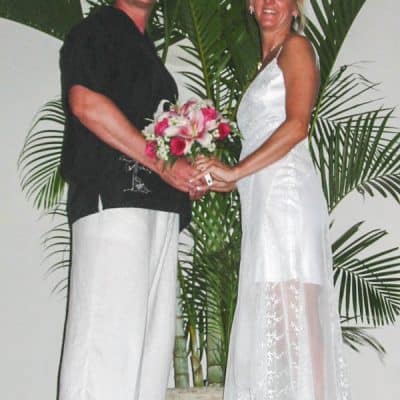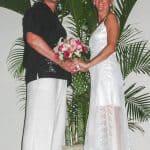 Join the DD Community!
Join the Designed Decor Community and receive weekly free tips on DIY home projects, painted furniture, decorating, and much more.