Have you ever felt like the furniture in your house needed a fresh coat of paint and were afraid to do it? Refinishing can seem like a daunting task, but it doesn't have to be! In this post, I will show you exactly how to refinish stained furniture the easy way. Whether you're a seasoned DIYer or just getting started, you'll be able to follow these tips and get a beautiful new look for your old furniture in no time.
Choosing the right wood furniture to restore
When it comes to restoring furniture, choosing the right piece of furniture is crucial to ensure you will be satisfied once it's been refurbished. While you may be tempted to restain any piece of furniture, make sure to choose one that is in great condition. This will ultimately save you time and money in the long run.
Stay away from pieces that have major damage. I consider major damage to be flaking varnish, peeling veneer, water stains, and finishes that have been recoated with varnish.
If you are buying a used piece of furniture to restain make sure you inspect it thoroughly for the damage I mentioned above. Especially the recoated varnish. I have seen pieces that had drip marks of clear varnish as someone attempted to restore the furniture and failed.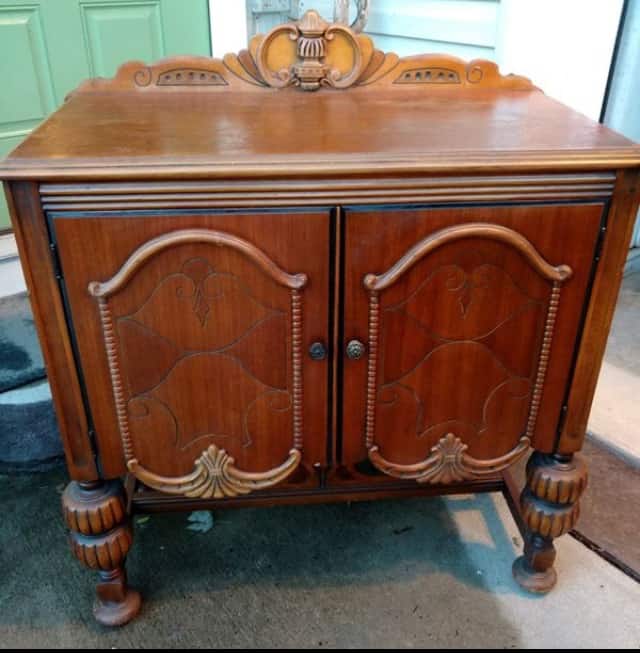 This mini buffet was the perfect piece of furniture to use as it was in great shape with no damage. With the right choice of used furniture, you'll be able to create a beautifully restored piece that will be the envy of all your friends and family.
How to restain furniture without stripping
The good news is that you don't always have to go through the trouble of stripping. In fact, it's possible to restain your furniture without stripping. This is perfect for those who want a simpler, quicker, and cost-effective solution that still yields beautiful results. Using some simple techniques and a good-quality stain, you can get the job done in no time.
The "No Stripping Stain Method" is my go-to method for most of my furniture makeovers. Take a look at these furniture makeovers, all have been finished with paint and the "No Stripping Stain Method."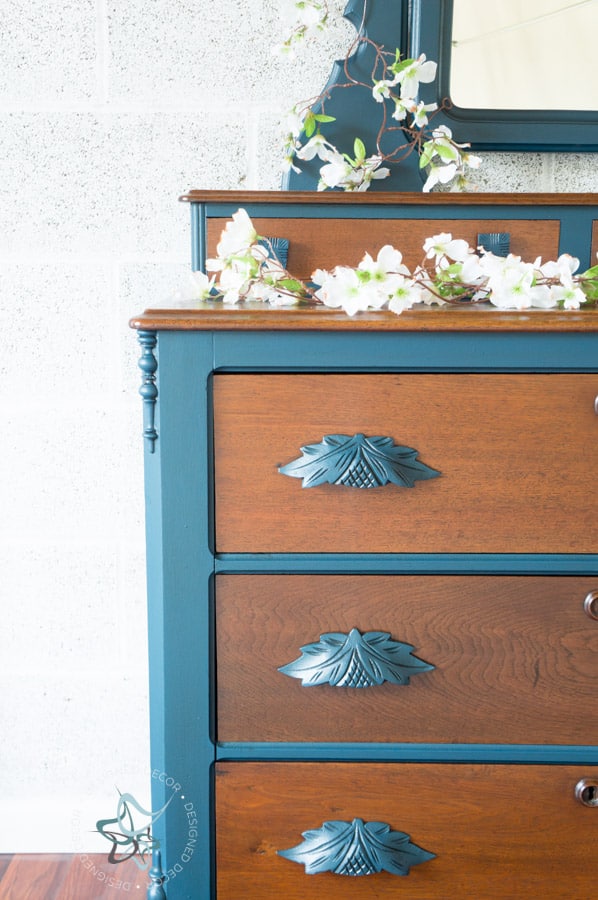 Mint green antique dresser makeover
The best products to use to restain furniture
With so much advancement in furniture finishing products, it is easy to get away with not having to go through all the hard work of stripping, sanding, and staining to make your stained furniture look new again.
Now of course you will have the wood furniture experts that frown upon not doing the traditional way of restoring wood furniture. However, you can refinish stained furniture with the correct products and quality furniture pieces.
This post contains affiliate links. Click here to see my full disclosure policy.
Here is a list of my favorite products to restain furniture: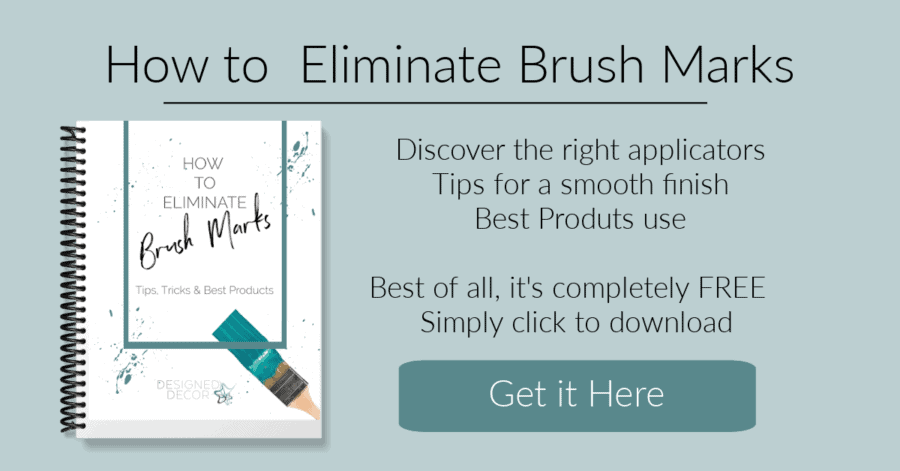 Easily restore wood furniture
Once you find the perfect wood piece of furniture you are ready to begin. I started the mini buffet makeover by lightly sanding down with a fine-grit sanding block. You must use a fine to medium grit sanding block, as others are too coarse and will begin to remove the stain finish.
After the buffet was lightly sanded, I cleaned the buffet really well with a 50/50 mix of vinegar and water.
I applied General Finishes java gel stain over the entire body of the buffet. This was to help deepen the overall finish and to give the entire piece a new coat of stain. This helps with scratches as the stain will darken the scratches and worn spots on the original stain finish.
I let the buffet dry overnight to make sure it was completely dry before going on to my next steps of painting the java gel onto the carved details of the buffet.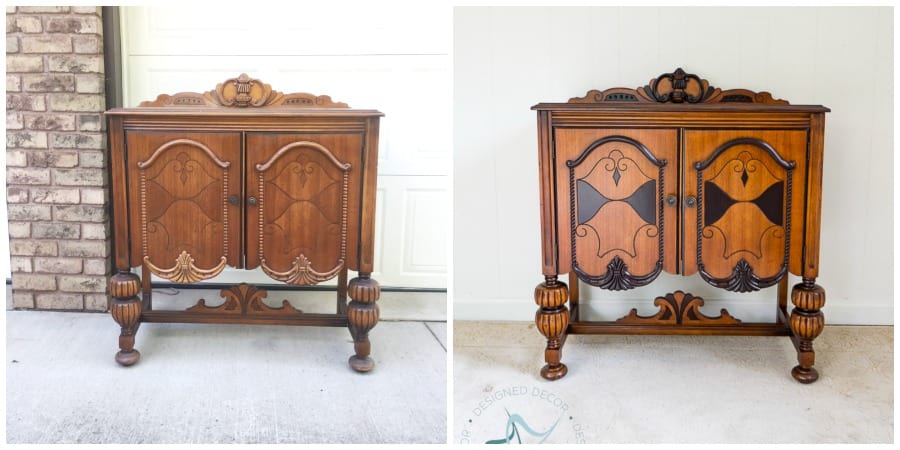 IMPORTANT TIP: Since you are applying the gel stain over top of an existing finish, it sits on top and does not fully absorb into the wood like it would on natural wood. For this reason, I use a spray sealer for the first coat. Once that dries, I apply a coat of the wipe-on poly.
How to easily restore the inside of drawers and cabinets
My secret weapon for easily restoring the inside of cabinet doors and drawers is Restor-A-Finish. It has the perfect balance of stain, solvent, and restoring oils to bring back the life of the worn-out interiors of those well-used furniture pieces.
Refinishing stained furniture can seem like a daunting task, but it doesn't have to be. With the right supplies and a little bit of patience, you can do it yourself and save money while getting a beautiful new look for your old furniture. By following these easy steps, you can be confident in your ability to refinish any piece of stained furniture with ease. So, go ahead and give it a try! You'll be thrilled with the results.
Discover more Inspirations by clicking on each category photo





Join the DD Community!
Join the Designed Decor Community and receive weekly free tips on DIY home projects, painted furniture, decorating, and much more.