Choosing the right paint sheen for a project can be daunting, but it doesn't have to be. With the help of a paint sheen guide, you'll be able to find the perfect finish for your next painting project with ease. A paint sheen guide can provide helpful information on different sheens that are available, as well as their best uses, and how they will look when applied on walls and other surfaces.
When choosing a sheen, it's important to consider factors such as the type of surface you are painting, your desired look and feel ease of maintenance, and level of light reflection or absorption. By taking the time to research and understand each option available, you can easily find the ideal fit for any room in your home!
Understanding the different paint finishes
The hardest part of picking paint is deciding on the color. Once you have selected the color, you now decide on the sheen. Yes, you can go to the paint store and they will give you the most common sheen for your type of project, but sometimes you need to have more information so you can make this decision for your home.
When you're considering which paint sheen to use in your project, there are five primary paint finishes that you should be aware of, flat, eggshell, satin, semi-gloss, and gloss. Understanding the differences between all the paint finishes can be vital to helping you choose the right one for your specific room, ensuring your desired outcome is achieved while still sticking to your budget.
Flat paint finish
A flat paint sheen is a non-reflective finish that absorbs light rather than reflects. It is the most matte of all the different paint sheens, creating a look similar to velvet or suede. Certain brands also call a flat a matte finish.
Flat sheen paint is best for
Ceilings
Low traffic areas
Hiding imperfections
A flat finish can also help hide imperfections on uneven surfaces. As this type of paint is more difficult to clean than glossier finishes, it is important to take care when selecting flat paints for high-traffic areas like hallways or kitchens.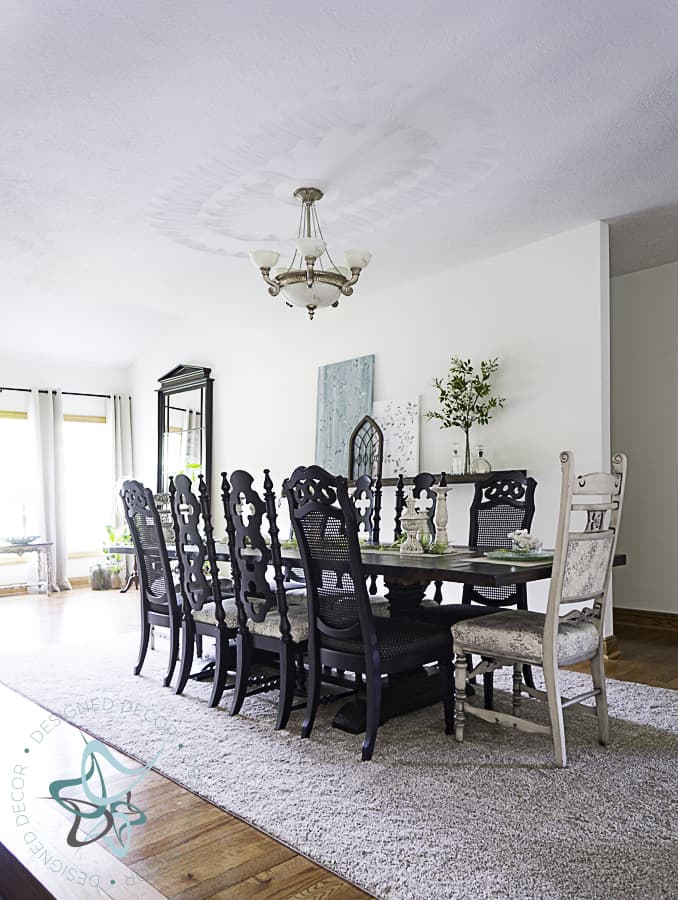 For my dining room makeover, I used Sherwin Williams super paint in Alabaster in a flat finish. Please see my thoughts below on using a flat sheen.
Eggshell paint finish
The eggshell paint finish is a great middle-ground between flat and satin finishes. It offers a subtle sheen with little to no reflection.
Eggshell sheen is best for
Ceilings
Walls in bedrooms(excluding kids' rooms) and great for older homes with plaster walls
Additionally, eggshell paint is more durable than a flat so this makes for a better choice if considering a flat sheen. Eggshell paint covers imperfections well and is somewhat durable.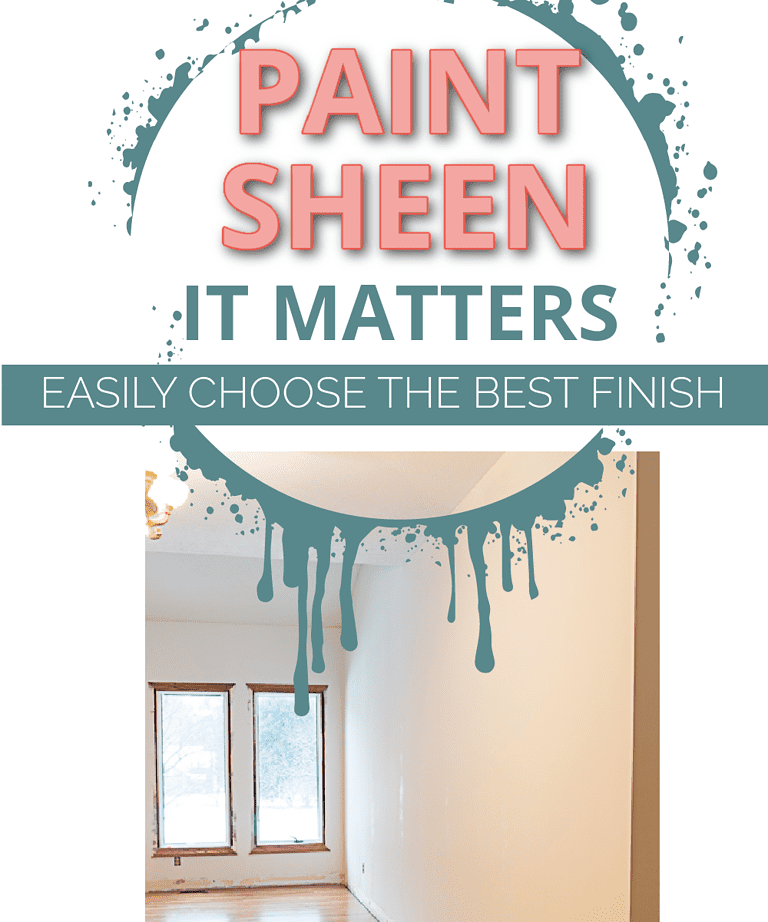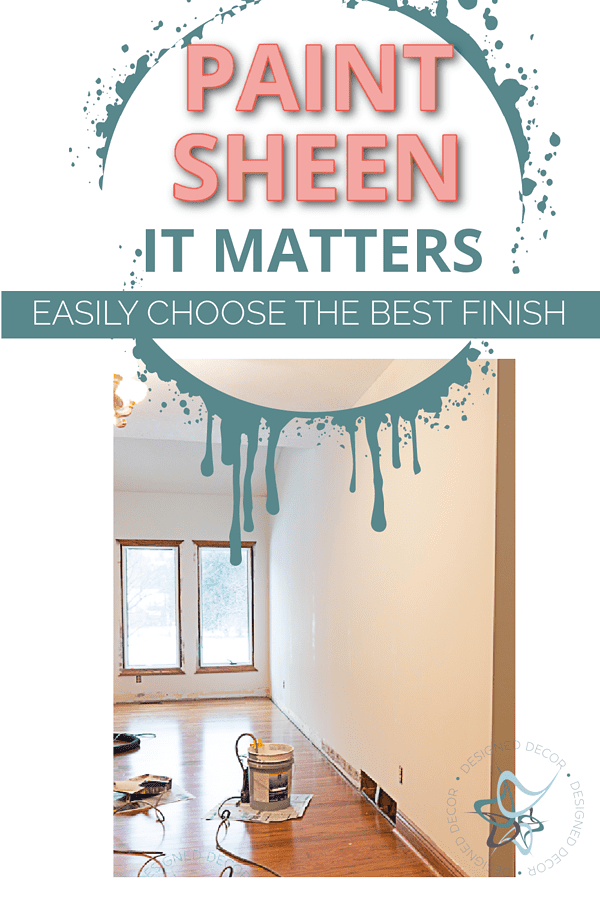 Satin paint finish
Satin paint finish provides a slightly glossy, muted look that is both durable and easy to clean. It has the ability to reflect light but still offers the softness of a flat finish.
Satin sheen paint is best for
bathrooms
Door and trim
Walls in main living areas
Additionally, it hides imperfections better than glossier paints while offering a beautiful sheen that isn't too shiny. This makes satin paint perfect for rooms with lots of natural lighting.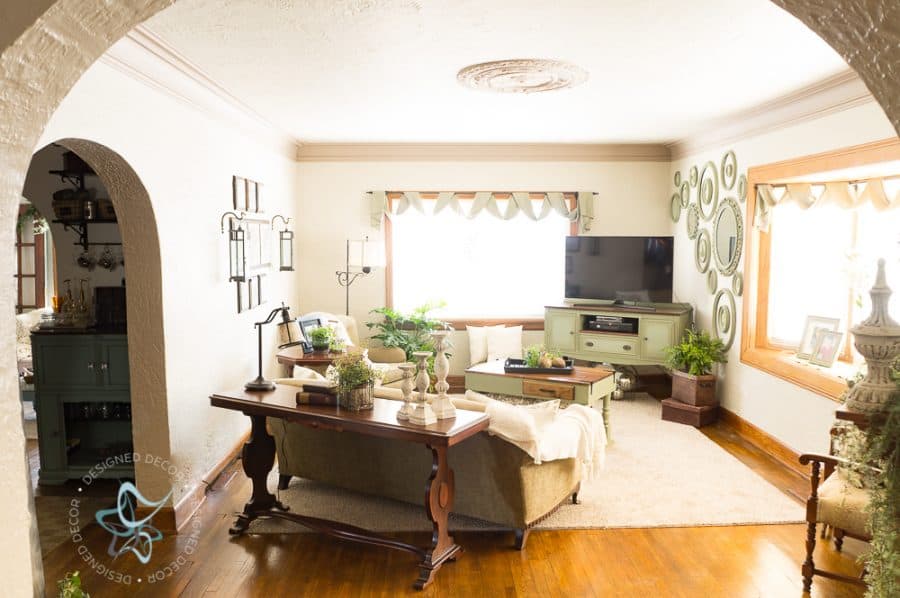 For the living room in our old house, I used Sherwin Williams Emerald, color accessible beige in a satin finish.
Semi-gloss paint finish
A semi-gloss paint finish features a higher sheen than satin but still provides an even, subtle look without the glare of high-gloss paint.
Semi-gloss sheen paint is best for
Kitchens and bathrooms, thanks to its easy-to-clean properties.
Trim, windows, and doors
Mudrooms, hallways, stairways, and laundry rooms
Cabinets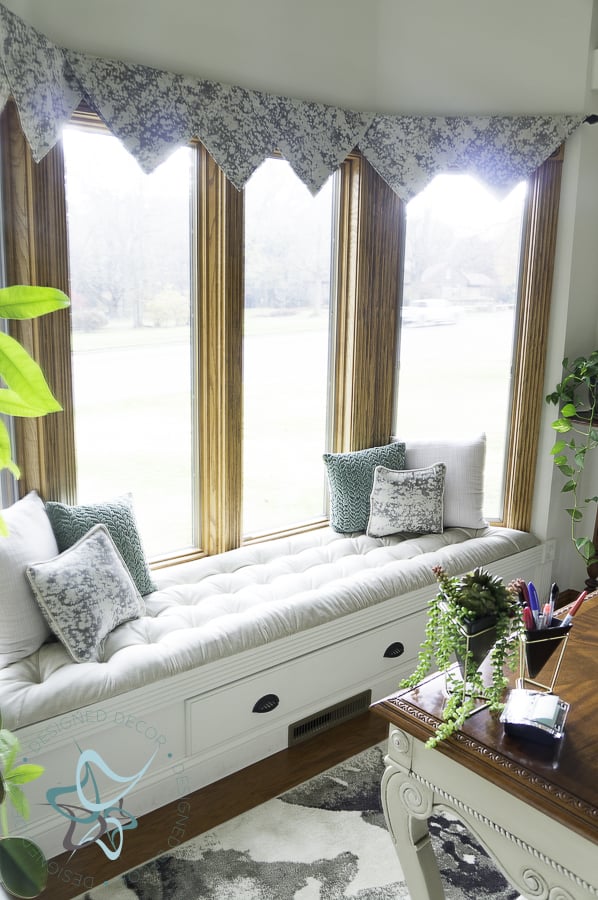 I painted the window seat bench using Sherwin Williams Emerald, color snowbound with a semi-gloss finish.
Gloss paint finish
The gloss paint finish offers a shiny, vibrant look. Thanks to its high reflectivity, gloss paint can help highlight features and design elements in a room such as crown molding or architectural details like a modern fireplace surround. A gloss sheen is not a common finish to use on most interior walls. It is shiny and will show all imperfections.
High-gloss sheen paint is best for
Cabinets or furniture pieces for a modern look
Doors and trim
Banister and railings
How to choose the right type of paint sheens
Selecting the right paint sheen for a room comes down to considering how it will be used. If you are looking for an easy-to-clean finish, consider a semi-gloss or high-gloss paint sheen as these can withstand frequent cleanings. For areas that require more subtlety, eggshell or satin finishes are great options as they provide an even look without the glare of a high-sheen finish.
Consider the surface – What are you painting? Unfortunately, you may not be able to get one sheen for all surfaces.
Consider the activity and use of the room – Is the room low or high traffic? How durable do you need the paint to be? Do you want to easily clean the surfaces?
Consider the light in the room – A sheen will reflect the light causing a darker room to feel brighter. Rooms with a lot of natural light will do best with a lower sheen. The lower sheens absorb the light and make a color look lighter
Consider the color of the paint – A paint sheen may alter the look of a paint color due to the reflective quality. The finish you choose can drastically change how colors appear on your walls. Shiny semigloss or high-gloss finishes will give lighter hues a more vibrant look while dark tones become even richer.
Keep reading to get my personal preference below, and this comes from experience.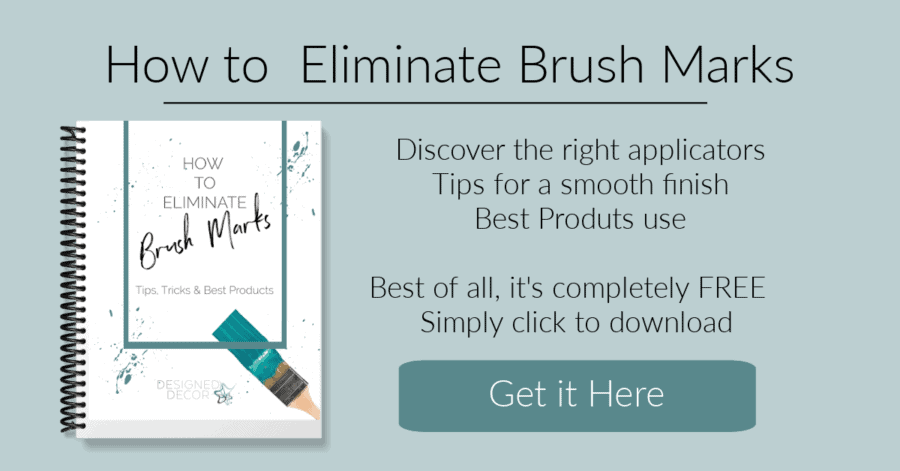 Tips for picking the best paint sheen
After painting many rooms over the years, I have learned from my paint selections. I still continue to learn as I am always willing to try something different.
Here are my tips for picking the best paint finish
Start with your lifestyle and the use of the room. If you have a very busy home with kids and dogs, go for durable. Use satin on the walls throughout your home and use semi-gloss on the doors and trim. You may even consider semi-gloss in the bathroom and kitchen walls.
Consider the condition of your walls. The higher the sheen the more imperfections you will see. I made this mistake in our 1927 home and painted the textured plaster walls with a semi-gloss.
Choose flat sheen wisely. This should only be used in areas that will not get a lot of traffic. I picked a flat finish for our current home and I regret that decision as I look around a few years later and need to touch up or repaint as the marks do not come off.
When in doubt, always choose easy. If you are someone that does not like to change the colors in your home or try a new trend, stick to easy. Don't try the flat finish that everyone is raving about or the high gloss feature wall. Stick to eggshell or satin walls and semigloss trim, this is durable and easy.
Paint has come a long way in advancement, which is making it easier to paint your home to achieve the durability you need along with the designer look you really want. So make sure to ask the paint expert behind the counter about the benefits that each paint offers. This will help to find the perfect paint selection you are needing and want for your home.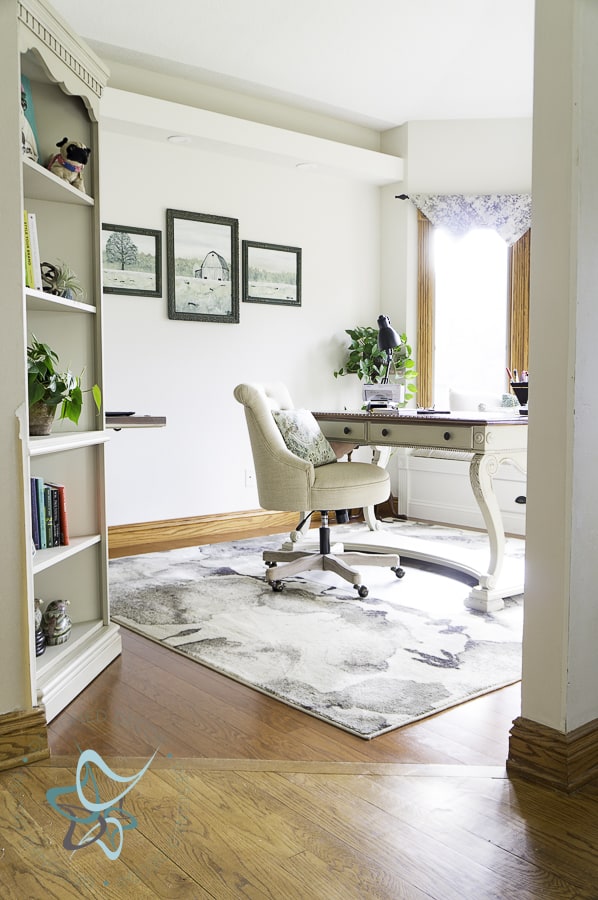 My office was painted with Sherwin Willimas super paint, color Alabaster in a flat sheen. As I need to repaint, I will be using an eggshell or satin finish for my interior walls. As I mentioned, I learned the hard way.
Top paint sheen questions
What is the most common paint sheen for interior walls?
Satin finishes are the most commonly used. They have a velvety sheen and are easier to clean.
Is eggshell or satin sheen better for walls?
Both are great choices, but consider the use of the room and make your decision based on if you need more durability.
What paint finish hides the most imperfections?
Flat paint hides the most imperfections because it absorbs light. Be sure to read the info above about what to consider when choosing a paint finish.
What paint finish can I use on my ceiling?
Since it is a low-traffic area I recommend using a flat or eggshell on your ceiling.
What is the difference between paint sheen and paint finish?
Those 2 words are used interchangeably.
I hope this paint sheen guide has made it easier for you to make the decision on the best paint finish you will need when you take on some of those interior painting projects. Also, check out these other great helpful painting projects.
More interior painting tips
Discover more Inspirations by clicking on each category photo





Join the DD Community!
Join the Designed Decor Community and receive weekly free tips on DIY home projects, painted furniture, decorating, and much more.