Do you know that feeling, the "let me stand here and take it all in", the "I finally have this room makeover complete" feeling? I can finally say that I have this feeling as we are revealing our thrifted dining room makeover.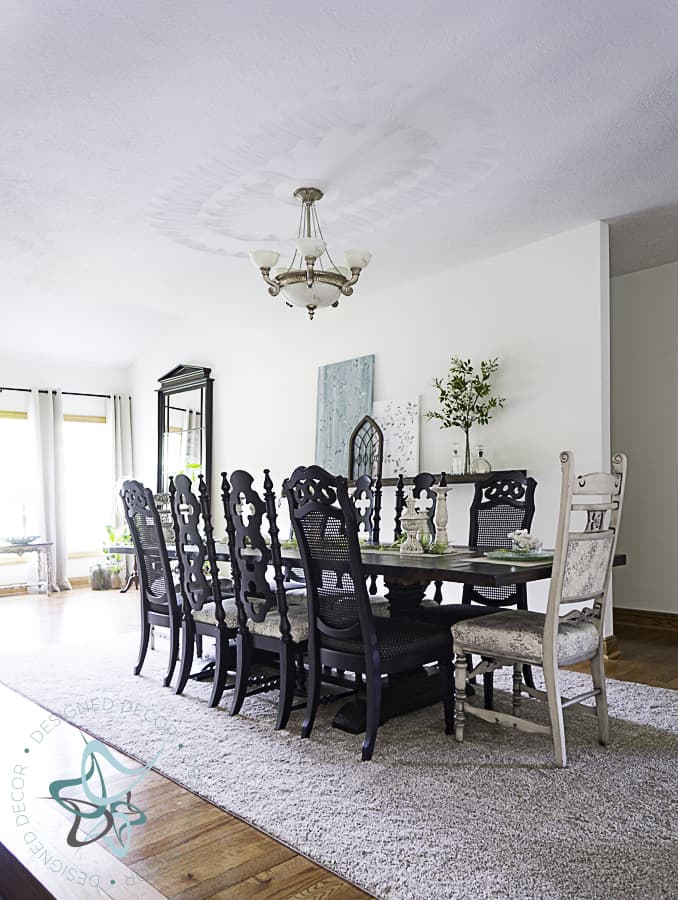 Most everything in this space is used, thrifted, or repurposed. I think I am most proud of this idea that I can have a beautiful home, save money, and keep items from going to the landfill. The few items that we did buy new, I still shopped with a budget in mind.
The Before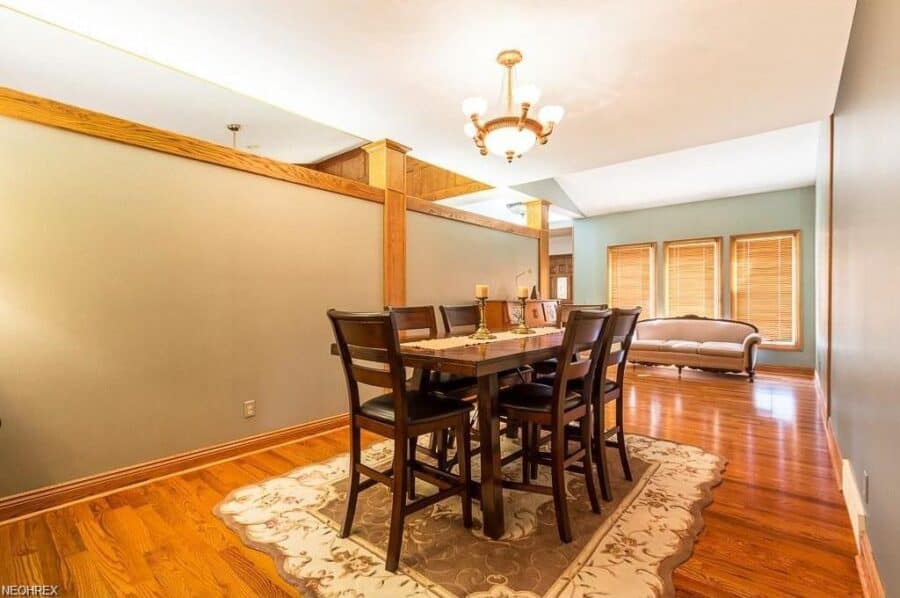 Let me remind you of how this space looked. This is the photo from the listing. Overall, it was not that bad of a dining room. The wallpaper was a color I liked, unlike the rest of the home.
The space is narrow and the wall blocked us from really entertaining family and friends because everything was cut up with these walls and our kitchen is tiny. Watch the video below to see the mess we created when we removed the 3/4 wall between the dining and living room.
Tasks Completed for Makeover
Remove Walls
Remove Wallpaper
Paint Walls
Custom Columns
Repair Hardwood Floors and Riser Steps
Find and Makeover Dining Table and Chairs
Build Repurposed Picture Ledge
Decorate
The Reveal
Now, we truly have a space that we can entertain. People can be in the kitchen, dining and living area and still feel like they are part of the gathering and not feel isolated.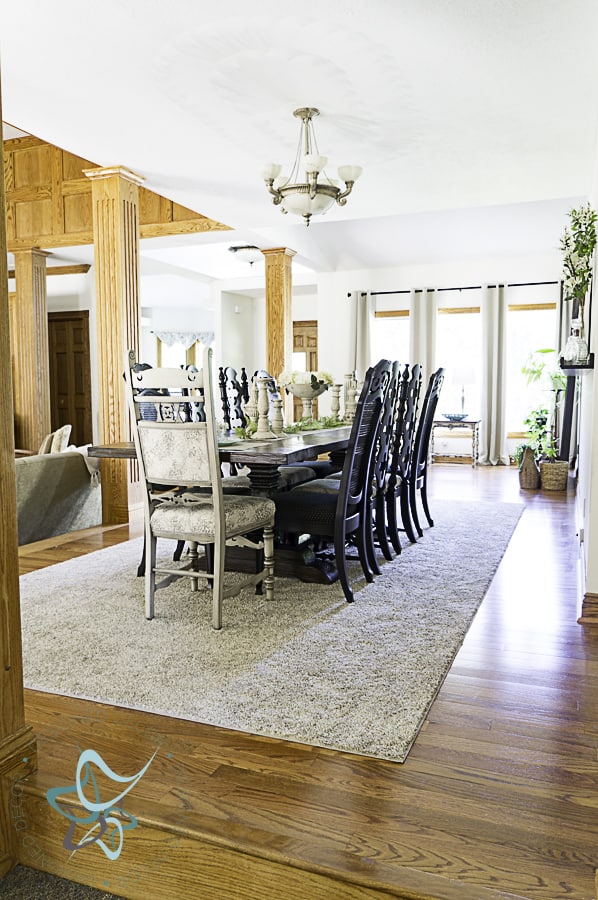 This post contains affiliate links. Click here to see my full disclosure policy.
The only items that were purchased new for this transitional thrifted dining room makeover were the window coverings, window hardware, area rug, and the custom columns. Everything else in the space was purchased second hand or I already owned it.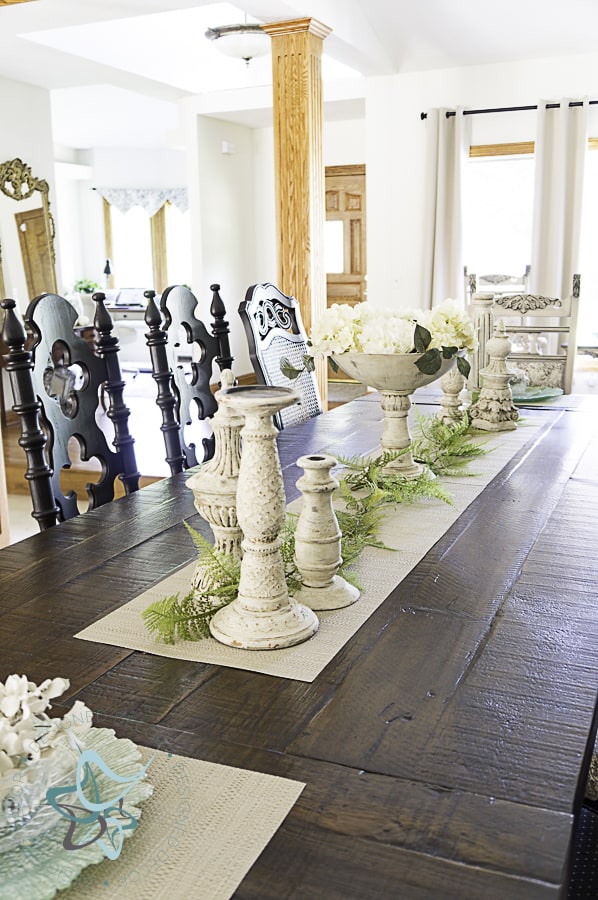 How to Save $ when Decorating
It can be overwhelming to take on a room makeover. I always start with a design plan as this helps me to stay on task and to eliminate the frustrations of buying items that don't work into the plan.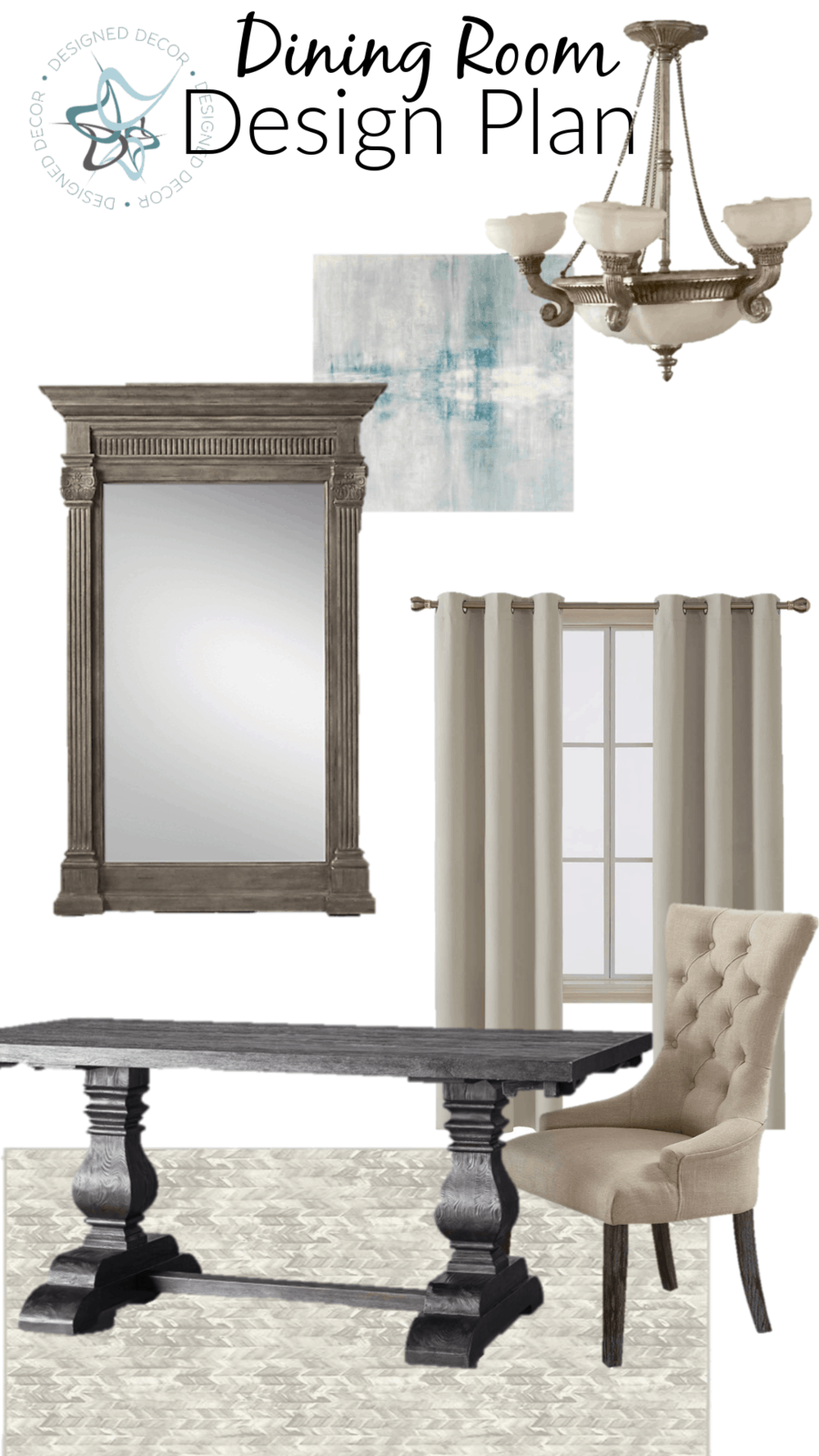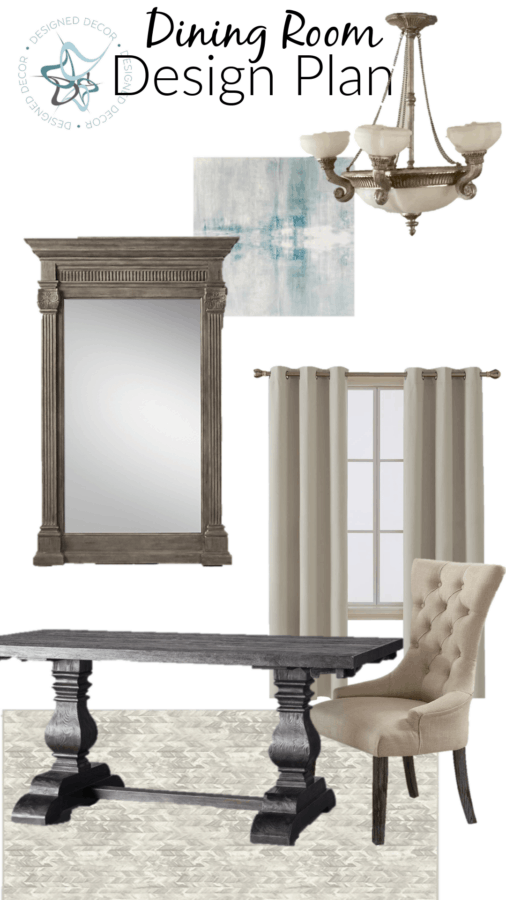 I always carry the measurements needed for an area, paint and fabric swatches for matching and the list of items needed for decorating.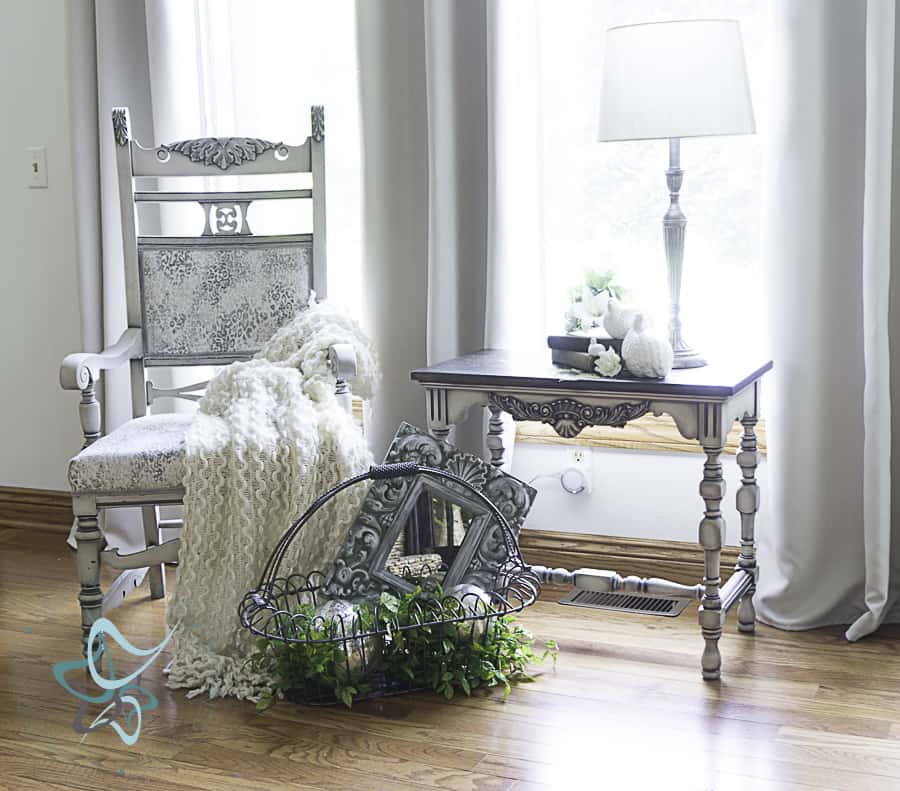 This was the first time I joined the One Room Challenge. They hold this challenge twice a year in April and October and I have to say it helped motivate me to stay on task and to get the makeover done with a deadline.
Stop over to see the other amazing room makeover reveals.

---
Join the DD Community!
Join the Designed Decor Community and receive weekly free tips on DIY home projects, painted furniture, decorating, and much more.