A little paint goes a long way when it comes to updating furniture. This DIY painted entryway table is one way to grab visitors' attention when they walk in your front door.
Easily turn all of those outdated furniture pieces that you find at garage sales or thrift stores into stunning show stoppers. This is a perfect way to save money when decorating your home. Buy used outdated furniture, add some paint and now you have a statement piece without breaking your home decorating budget.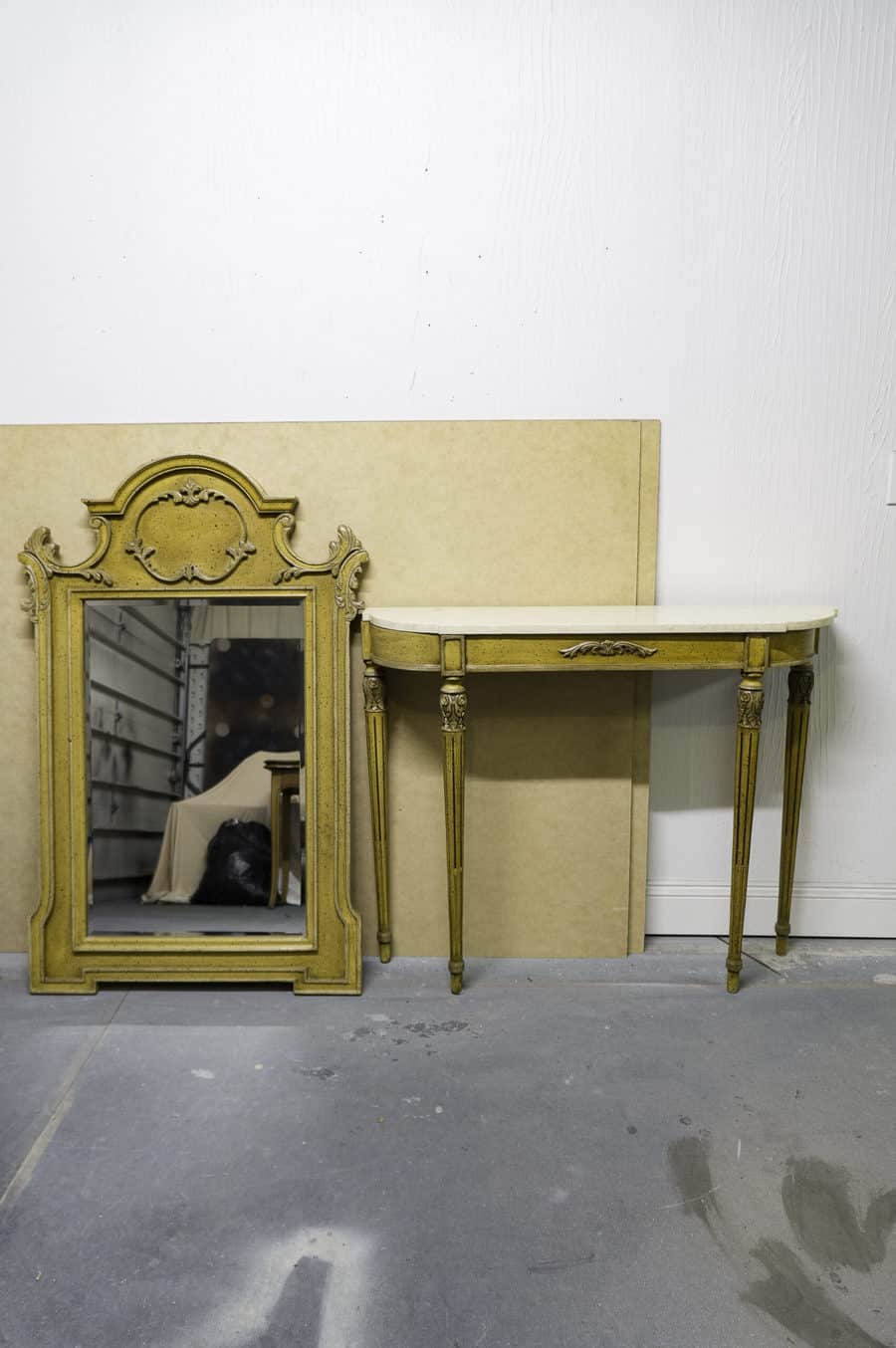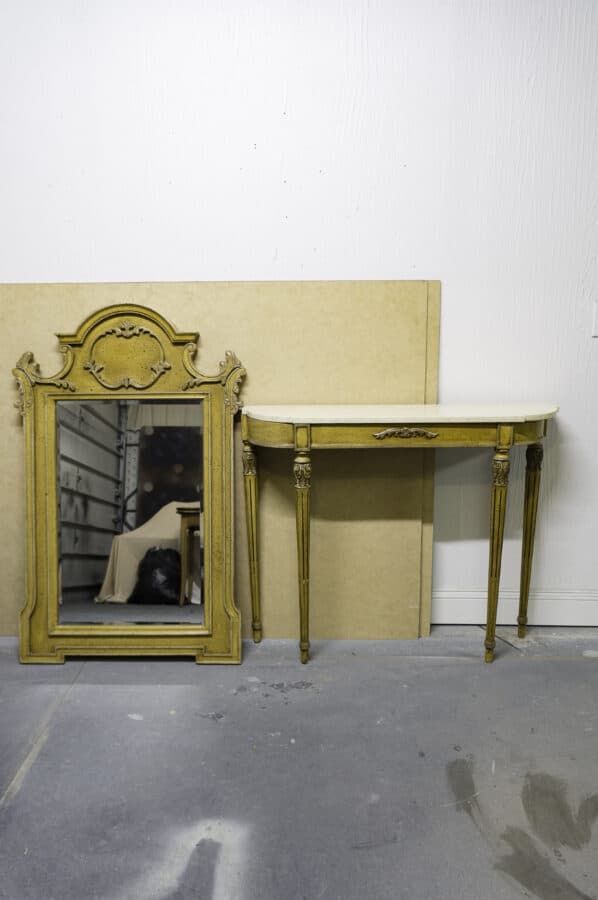 I found this entryway table and mirror in a local thrift store. It was screaming 70's with the yellow gold color. However, it had great details with the carved legs, moldings on the mirror, and a perfect marble top.
This is one of those great bones pieces with very little updating. Learn what I look for when buying second-hand furniture.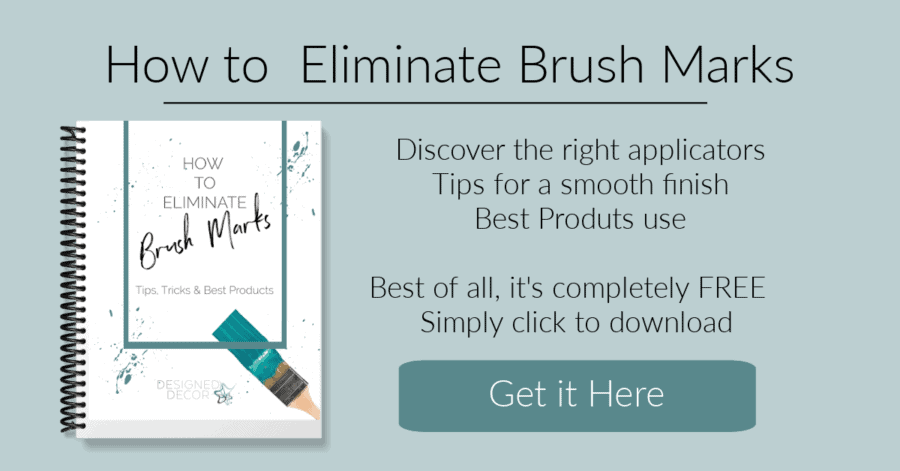 Prep Furniture
The most important part of painting furniture is the prep work. If you buy your furniture piece right, the less furniture prep you will need. I am not going to go into all the details of how to prep furniture. However, make sure you read this How to properly prep furniture before you paint another piece of furniture. This will save you time and money.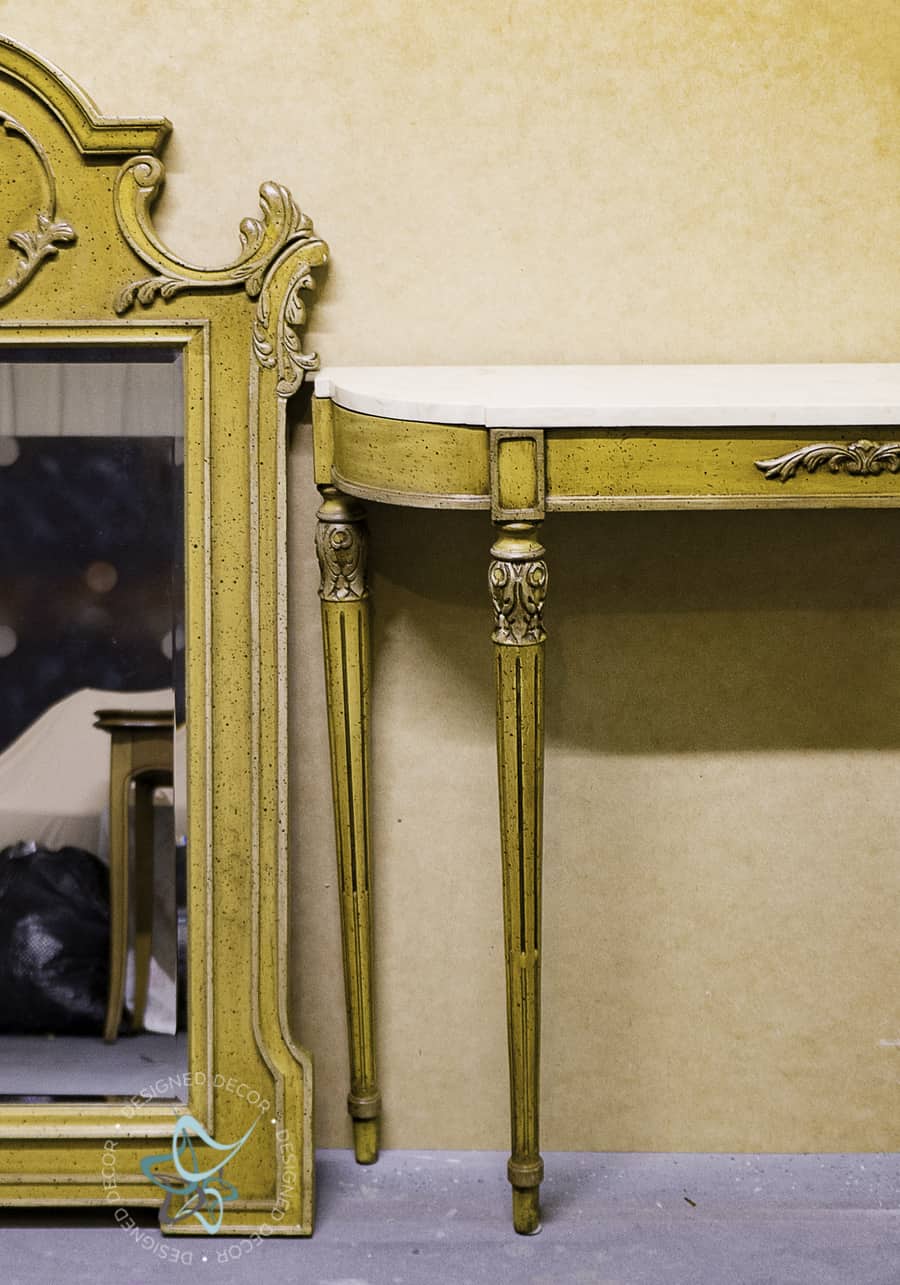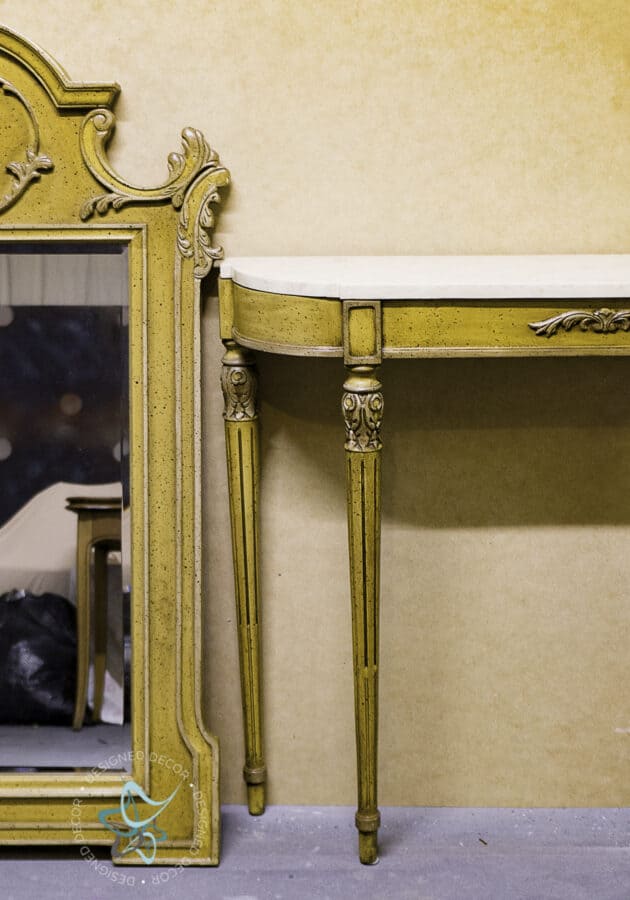 The only prep work that was needed on this entryway table and mirror was a good cleaning. Since it had great bones, nothing needed to be repaired, and the original finish was in great shape a good cleaning was it.
Paint Furniture
This post contains affiliate links. Click here to see my full disclosure policy.
I prefer to spray my furniture pieces using this paint sprayer. Although this table set would be easy to paint with a brush.
The first decision I make about the method of painting is how much prep work is needed for either a spray method or a brush method. Since this piece did not need to be taped off, it is a great choice for spraying. The marble top was not attached which meant a very easy spray job.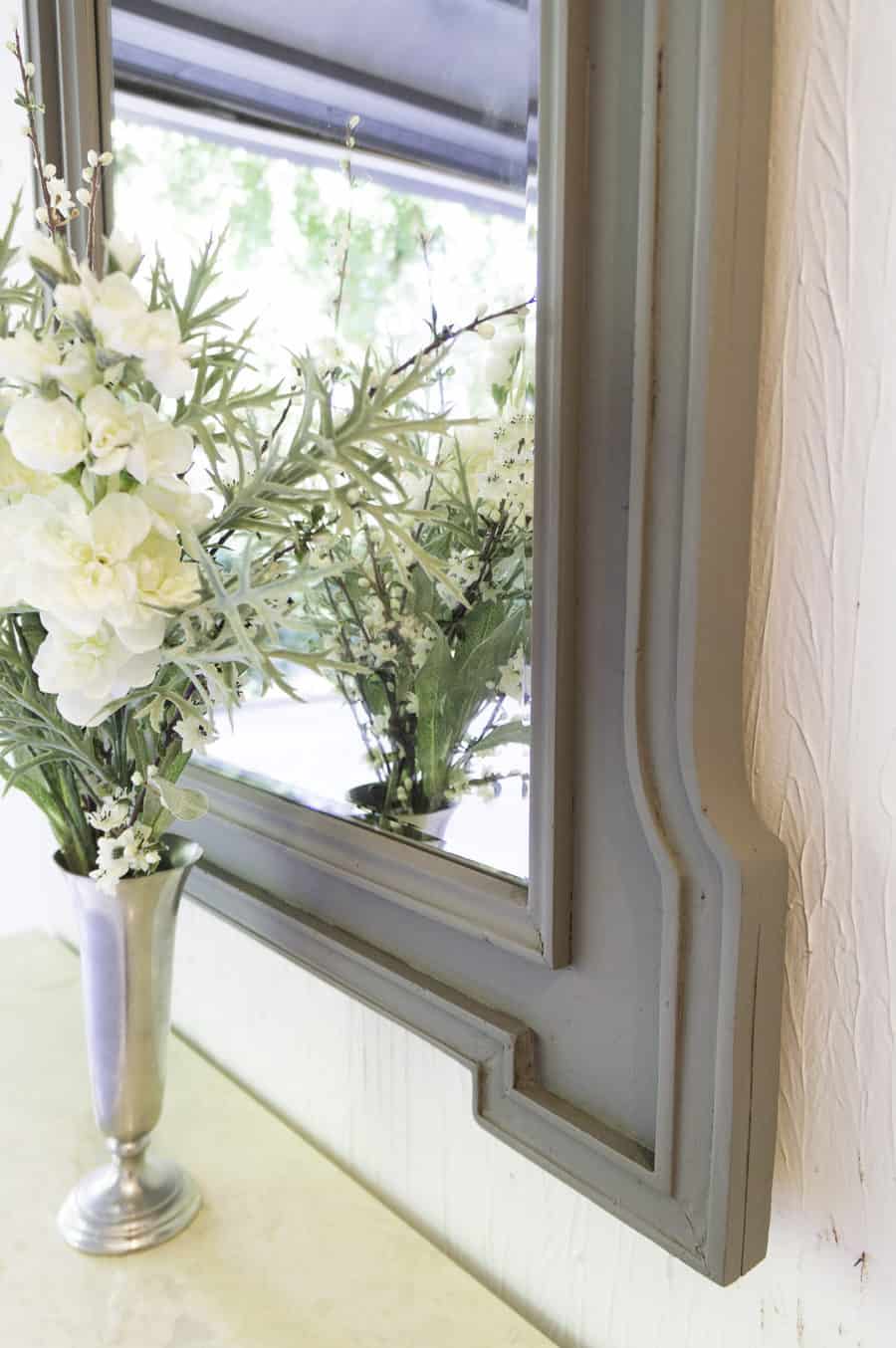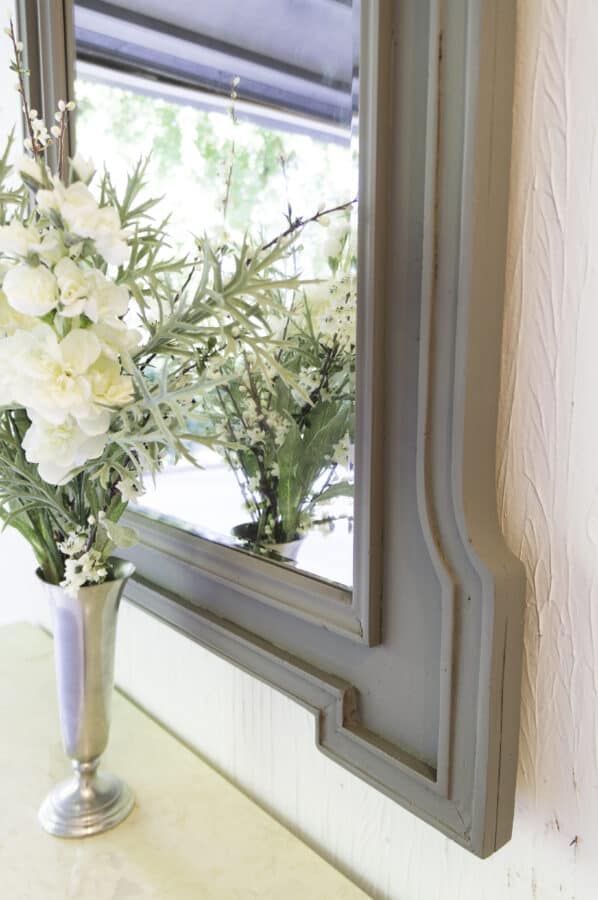 The simplest way to paint a mirror frame is to remove the mirror. By removing the mirror you are saving time by not having to tape off or removing paint afterward. If the mirror can not be removed easily, I hand paint the mirror frames.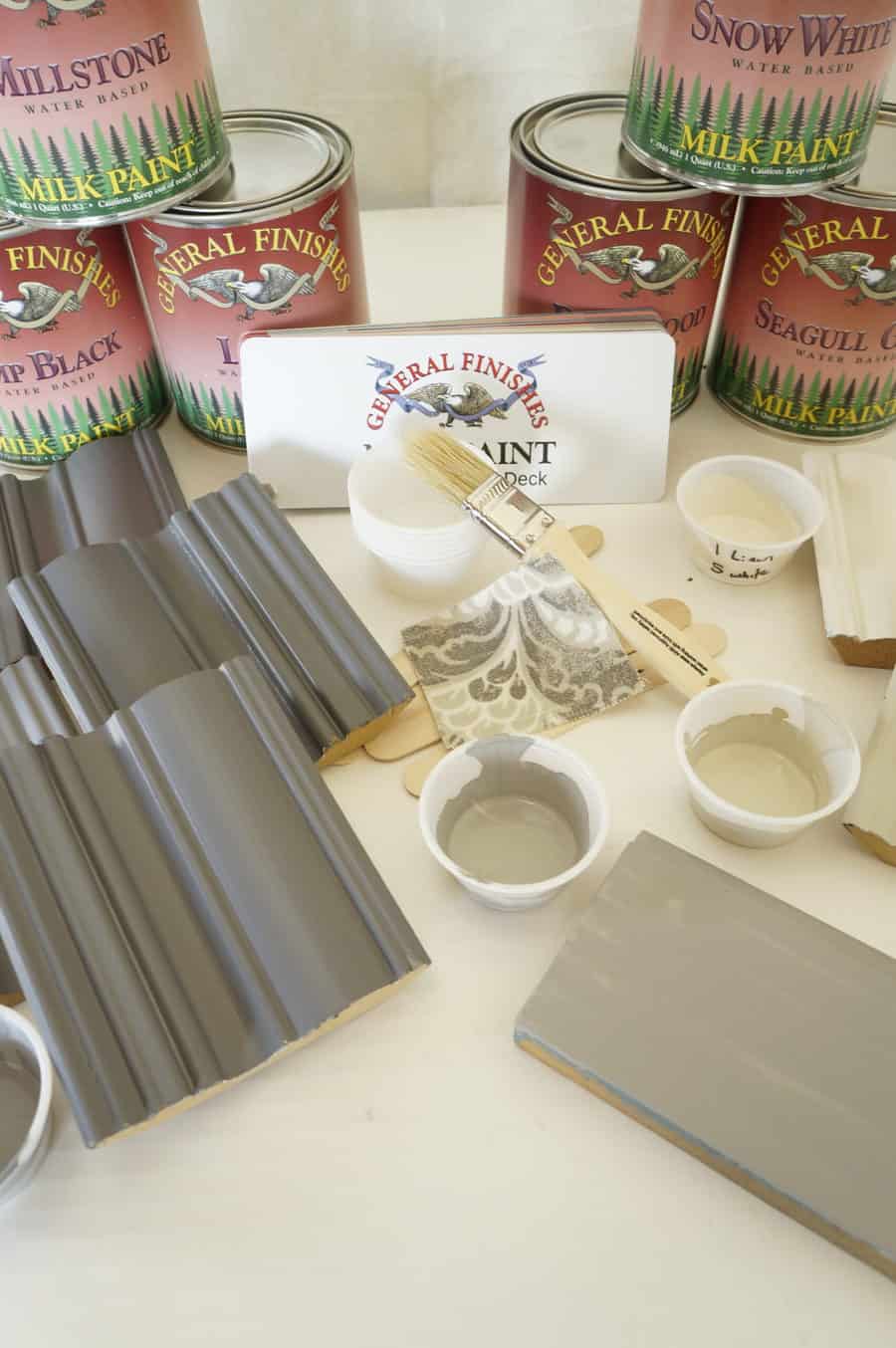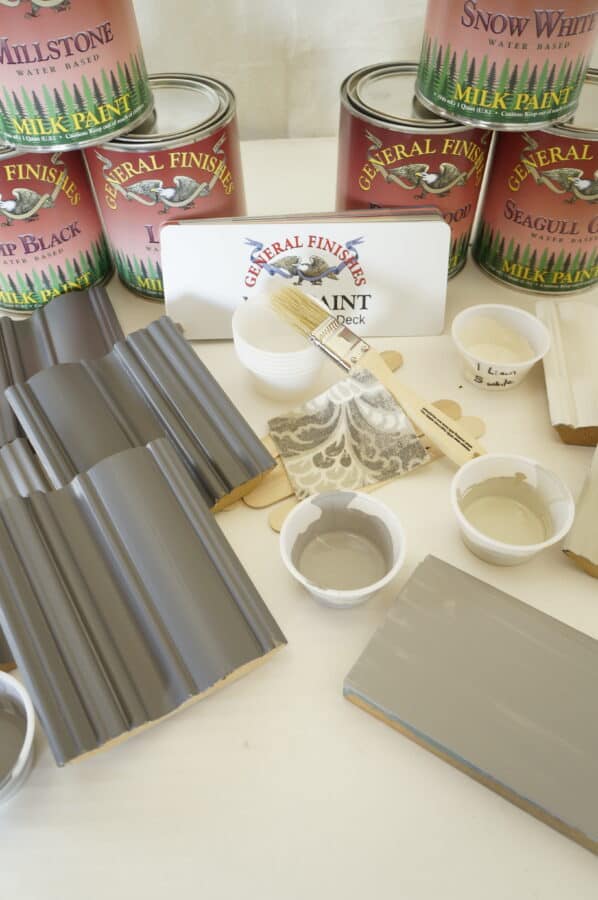 For this entryway table makeover with paint, I used a custom paint mix of 1 part driftwood to 4 parts linen. 2 light coats were sprayed on and sealed with the high-performance flat.
Once the topcoat was completely dry, I applied my favorite furniture glaze, Annies Reserve in licorice. That glaze is no longer available and this furniture glaze is very comparable. For those who need step-by-step guidance, check out my how to glaze furniture workshop.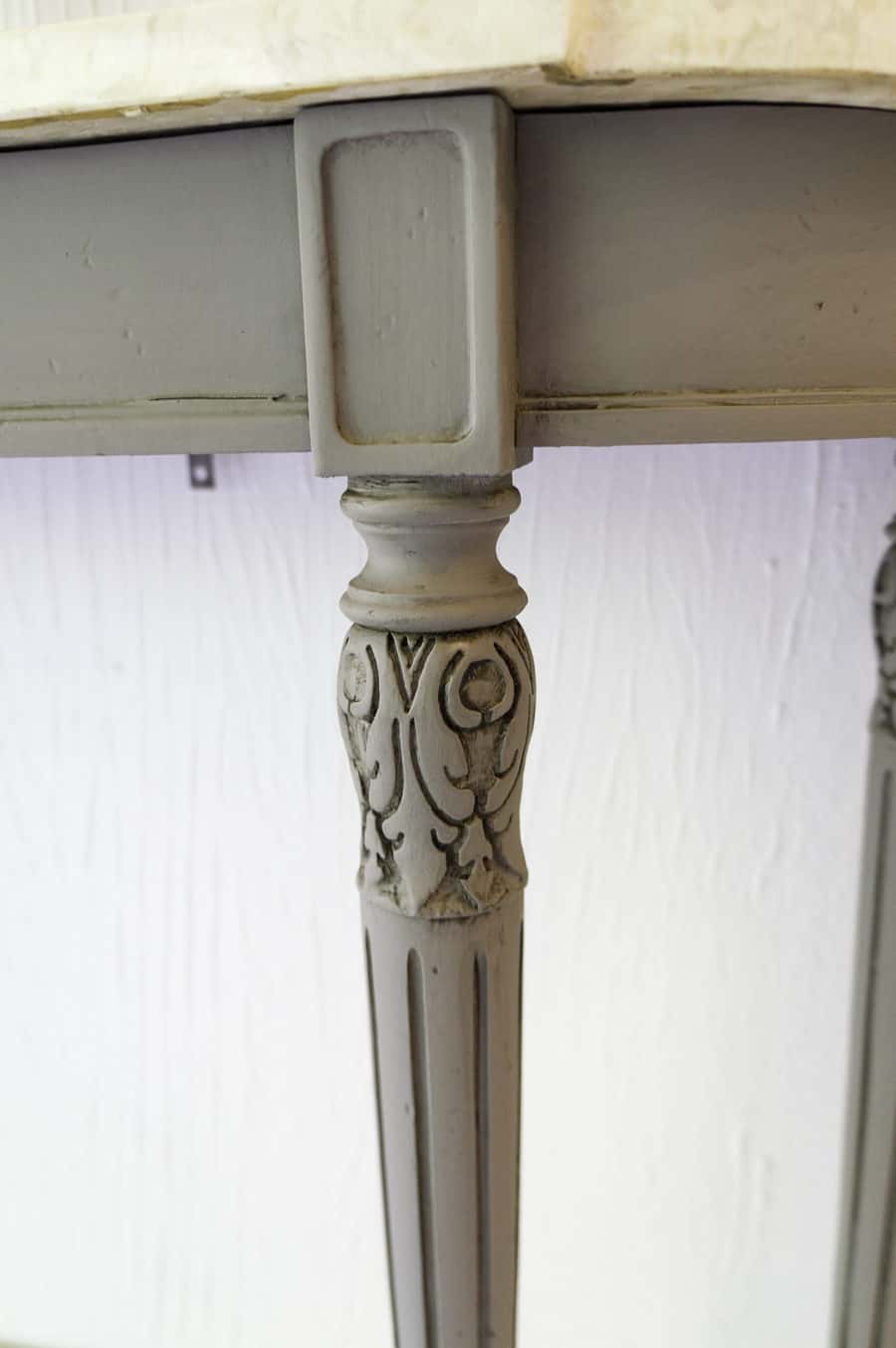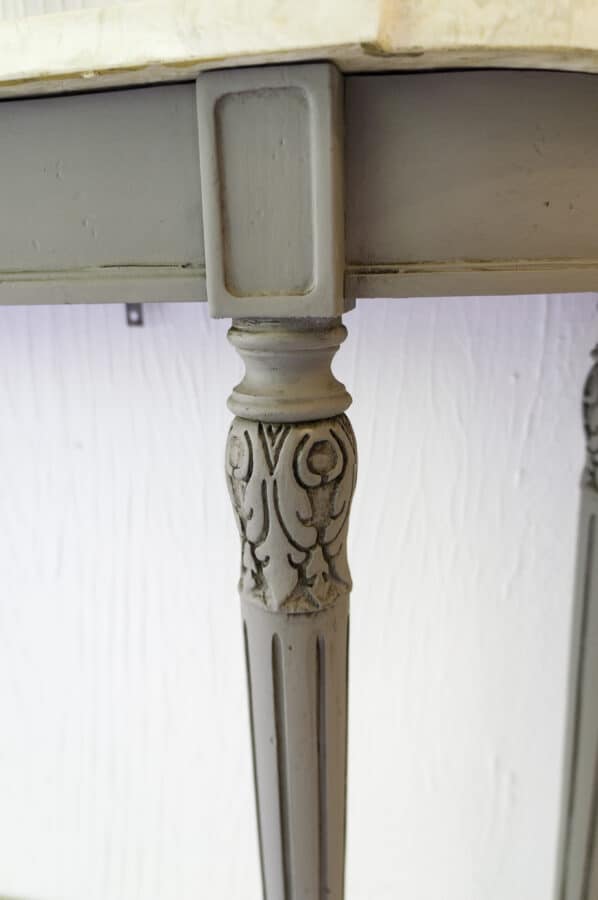 Furniture glazing brings out the carved details on the legs and the moldings on the mirror.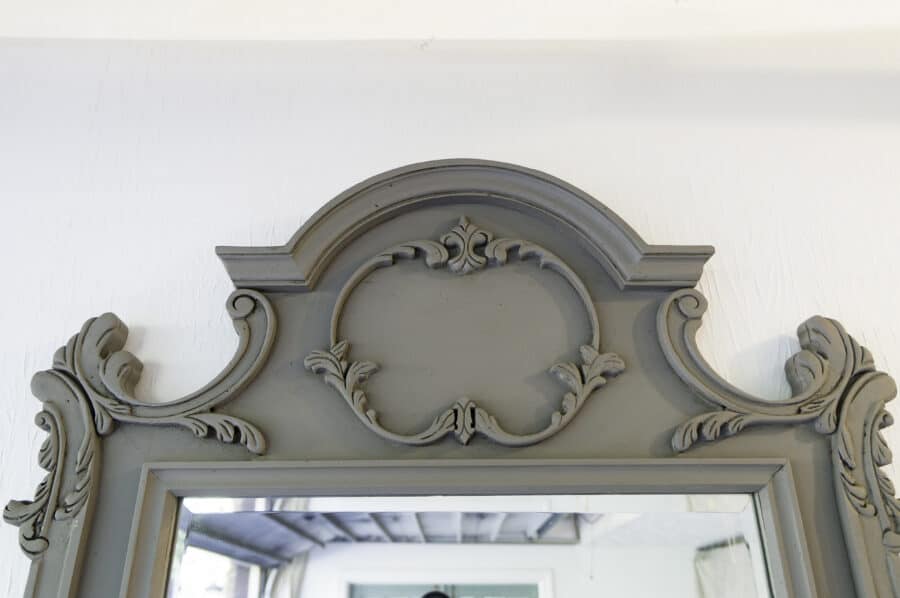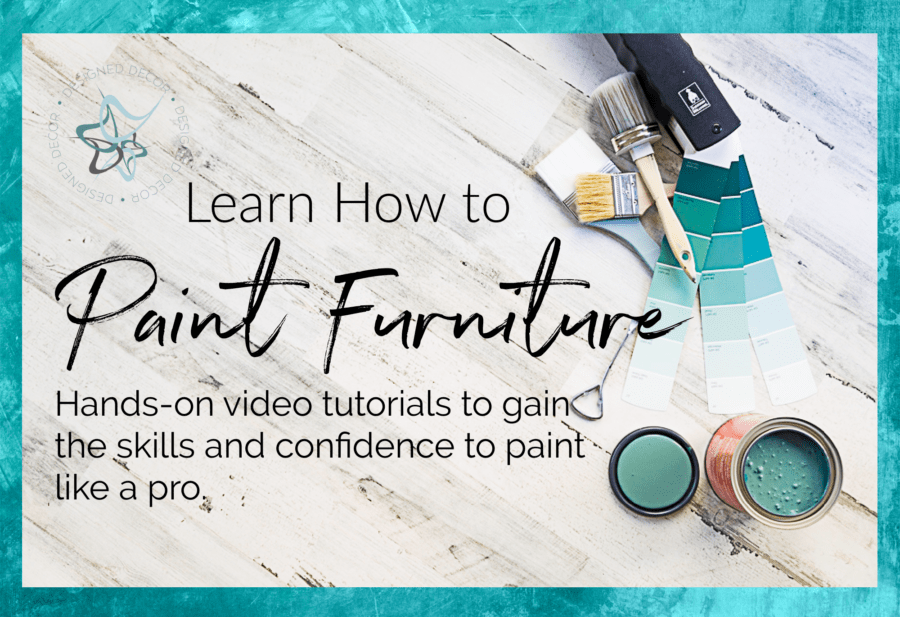 Are you wanting to learn how to paint furniture and just can't find the time in your busy schedule to go to a local workshop?
Frustrated with all the conflicting tutorials on "how–to" or "what products"?
Are you eager to learn a new paint technique and afraid you will mess it up?
Learn many different furniture painting techniques with video training from beginner to advanced.
Online Furniture Painting Workshops for every skill level
Insider Furniture Painting Tips and Tricks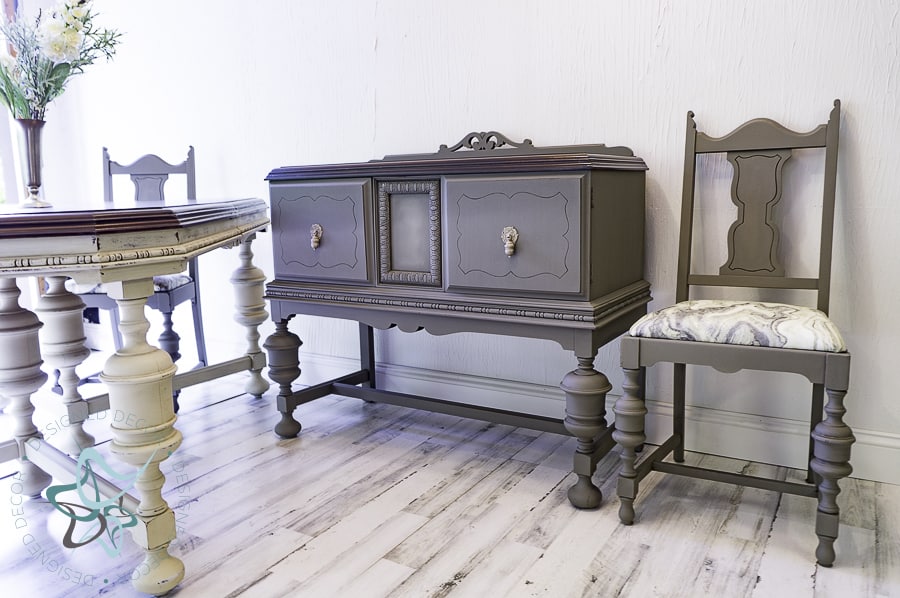 I used the same custom greige paint mix(mentioned above) on this dining room buffet and chairs. Also used 1 part linen to 4 parts white paint mix on the table base.
Check out these other gray-painted furniture inspirations!





Join the DD Community!
Join the Designed Decor Community and receive weekly free tips on DIY home projects, painted furniture, decorating, and much more.