Do you get stressed with Christmas Decorating? Do you begin to feel overwhelmed with the thought of lugging all those bins from the basement or storage area? Does this Christmas decorating stress rob you of the joy of the Holiday?
You are NOT alone in feeling stress by the task of decorating for the Holiday. This is why I am sharing my tips on how to make your Holiday decorating simple and stress-free.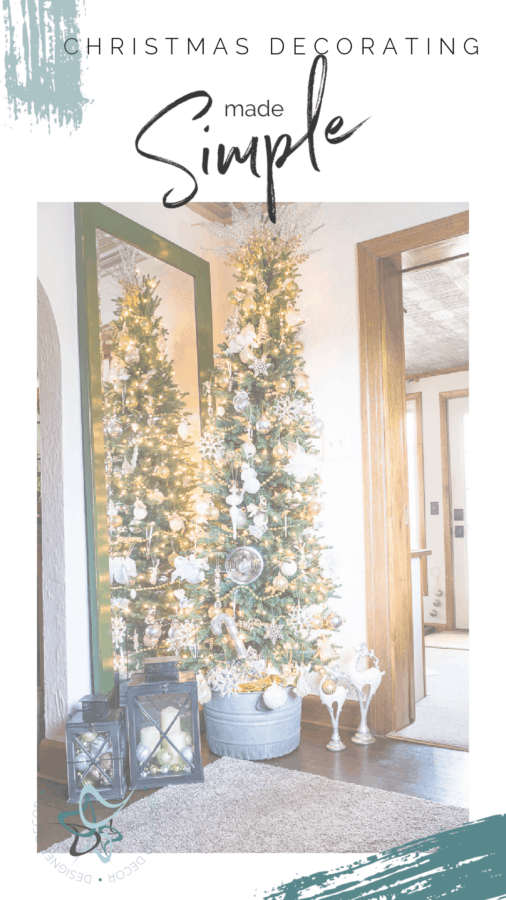 These tips are for those who stress over holiday decorating and not for those who love going all out in Christmas decorating.
Enhance the staples
The easiest way to decorate for Christmas is by using what is there and just adding a few seasonal items. The challenge that most people make is taking the existing decor and replacing it with seasonal items.
My hand is raised, as I used to box up all my regular decor items and bring out TONS of Christmas decor. I have learned that doing this was not bringing me joy and was only adding to the stress.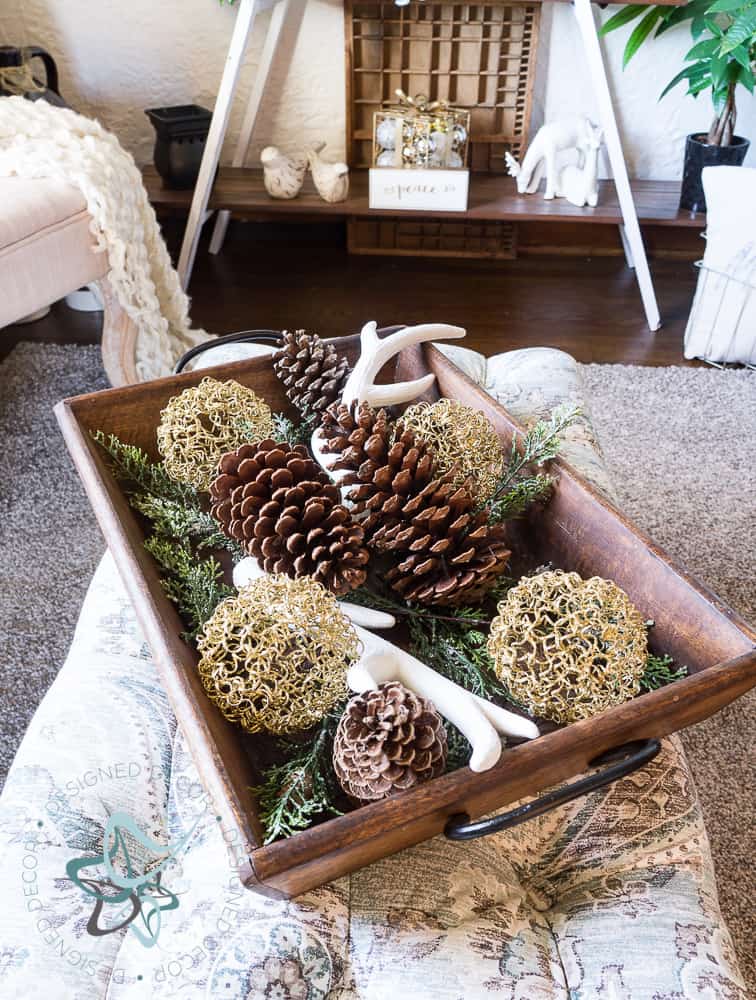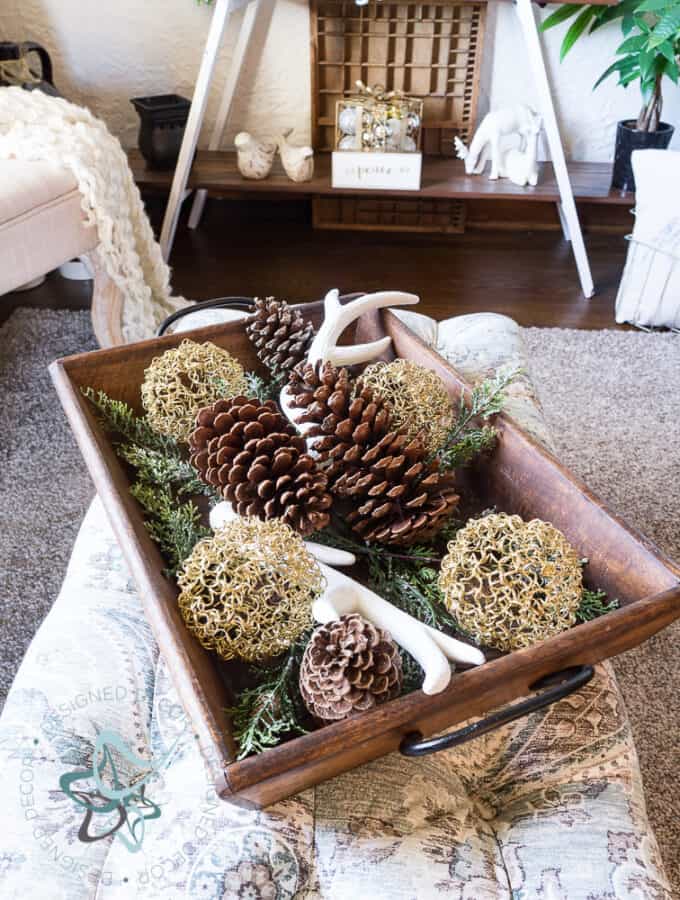 Read all about how to easily transition your decor between seasons by using what you have and adding in a few seasonal items.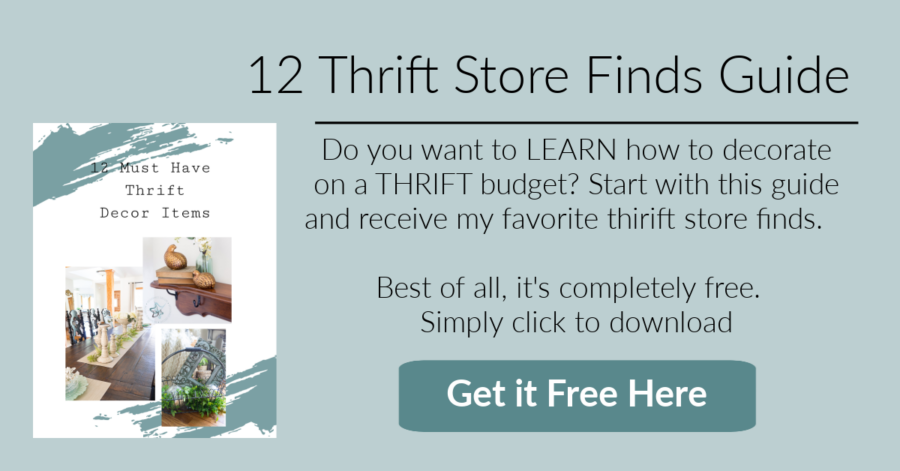 Use interchangeable seasonal items
A perfect example of this would be to add a velvet or cable knit pillow to your decor in the Fall and this pillow can be used from Fall through winter. No storing Happy Fall, Merry Christmas or Baby it's cold outside pillows.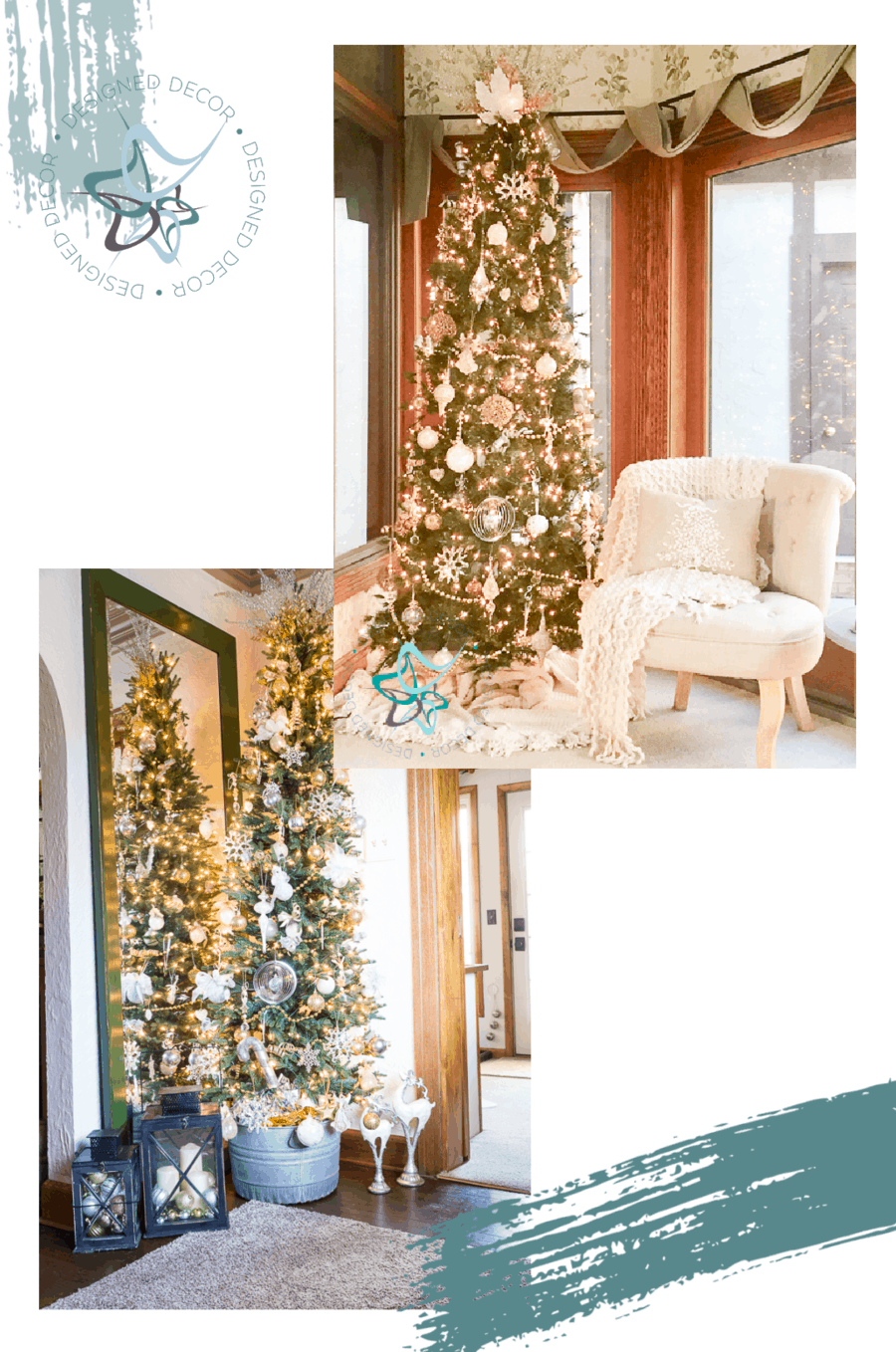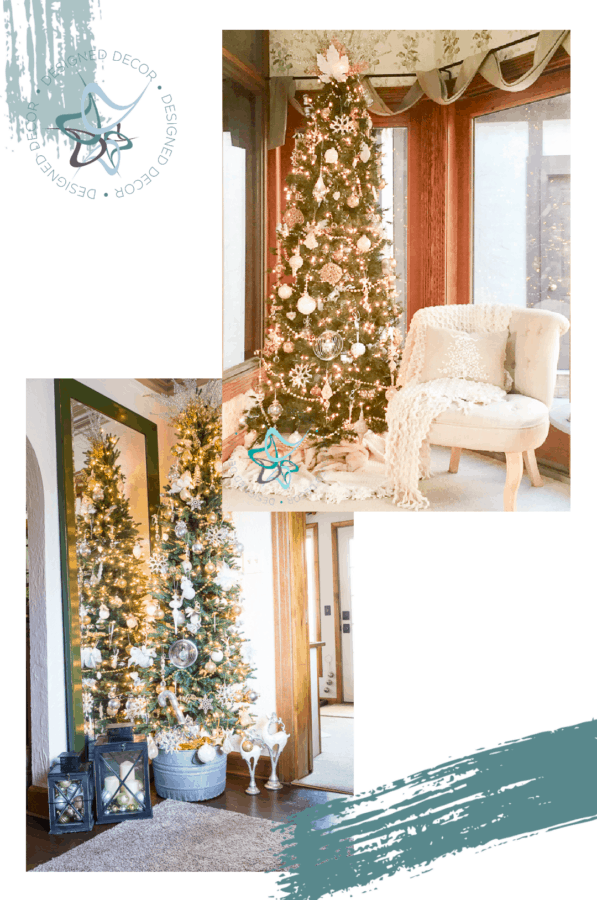 Another example would be to use common items for a tree skirt instead of using the traditional one that needs to be stored 11 months of the year.
I have used blankets and planter pots as perfect tree skirt substitutes.
Featured Videos from Designed Décor
Use items from Nature
Using natural items to decorate, saves from storing the seasonal items.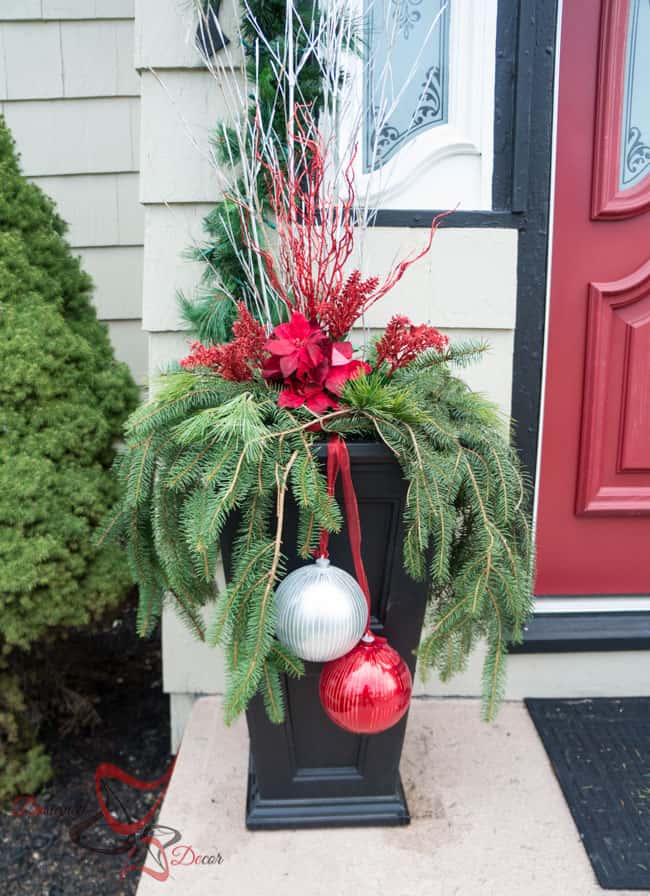 Use real evergreens for Christmas tree, planters, serving trays, decorative bowls and mantels. After the season, you properly dispose the evergreens and no packing up and storing for next year.
I know that if you do not have easy access to these items in nature, it can get costly if you have to purchase them every year. I have found walking trails, and friends with property to use as a good source for these items.
Make your own
Use inexpensive items and make your own seasonal decor items for Christmas decorating. I have saved money over the years by using what I have and changing it with paint.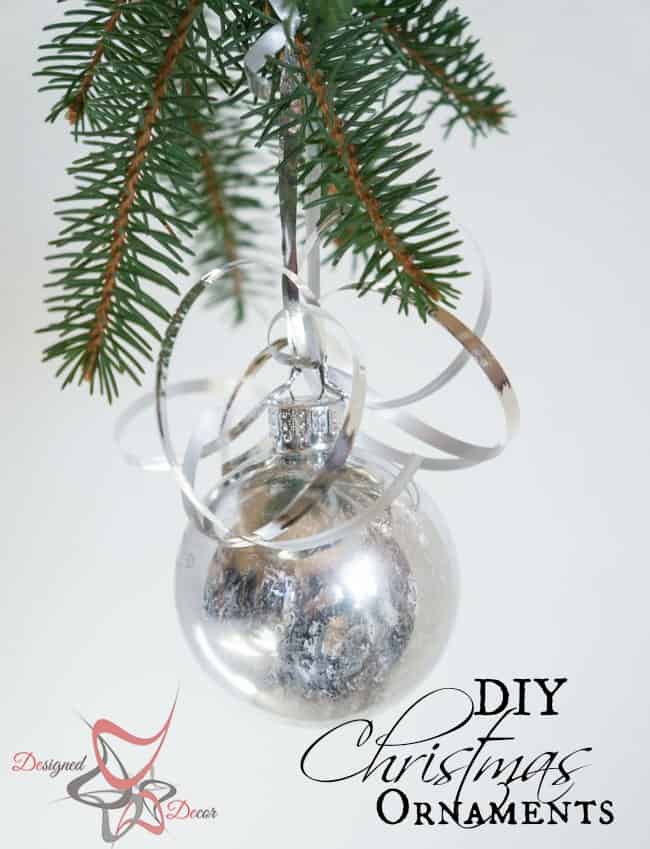 Are you wanting to change the colors on your Christmas tree and don't want to spend the money on new ornaments, paint them!
Here is a list of some of the DIY ornaments I have made in seasons past.
I also found these great ideas for some other DIY options.
My hope is that you found some easy Christmas decorating ideas that you can use that will help take away the stress. We need to remember the reason for the season and spend our time in that and not decorating stress.
Need more decorating help? Check out "Everything you need to decorate on a budget and "Simple ways to decorate for Winter."
Discover more Inspirations by clicking on each category photo





Join the DD Community!
Join the Designed Decor Community and receive weekly free tips on DIY home projects, painted furniture, decorating, and much more.