When do you drag out your Christmas decorations? It is usually our tradition to start decorating the weekend after Thanksgiving. As a home decor and DIY blogger, I had to start early this year in order to share my inspirations early with you. It is kinda of like working in retail, which I did for 22 LONG years. We had to set up early in order to capture the early traffic. I wanted to help you out this year and give you some great inspiration from my fellow bloggers. I am sharing some of my favorite DIY Christmas ornaments. This will give your great inspiration to get those trees decorated and plenty of time to make some of these for your own tree.
Make sure you check out these handmade ornaments that I made for my tree last year. Paper Mache Ornaments ~ Styrafoam Ornaments ~ Mercury Glass Ornaments ~ Easy Pine Cone Ornaments. Have fun looking at these wonderful handmade Christmas ornaments and I hope you find all the inspiration you need to go and make your own.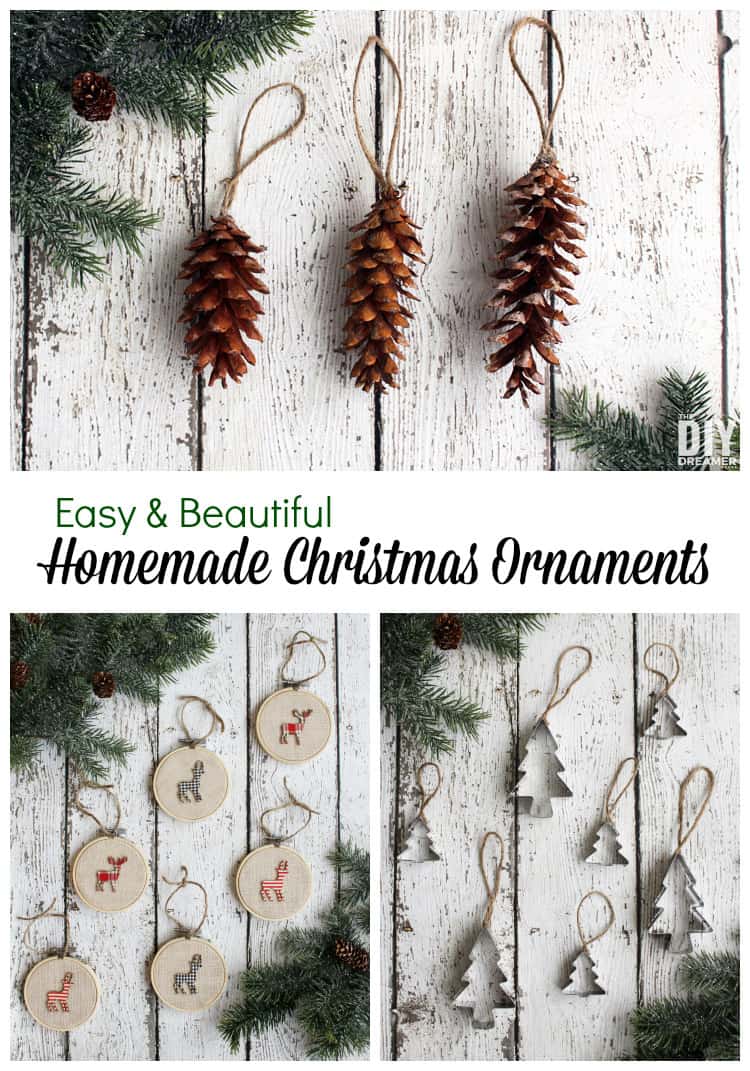 Christine from DIY Dreamer is sharing 3 supe easy handmade ornaments. I love how simple they are and they look great too!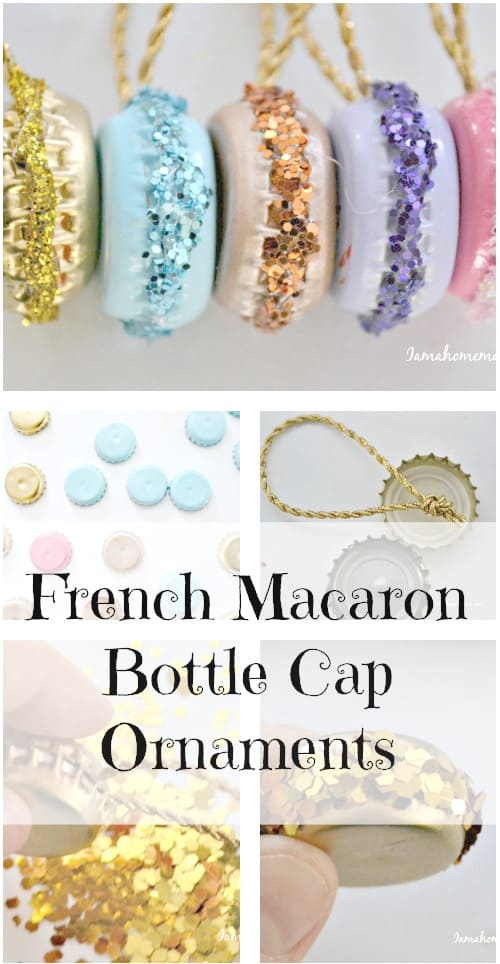 Jillian from I am a Homemaker made these awesome knock-off Macaron ornaments out of bottle caps! I love them!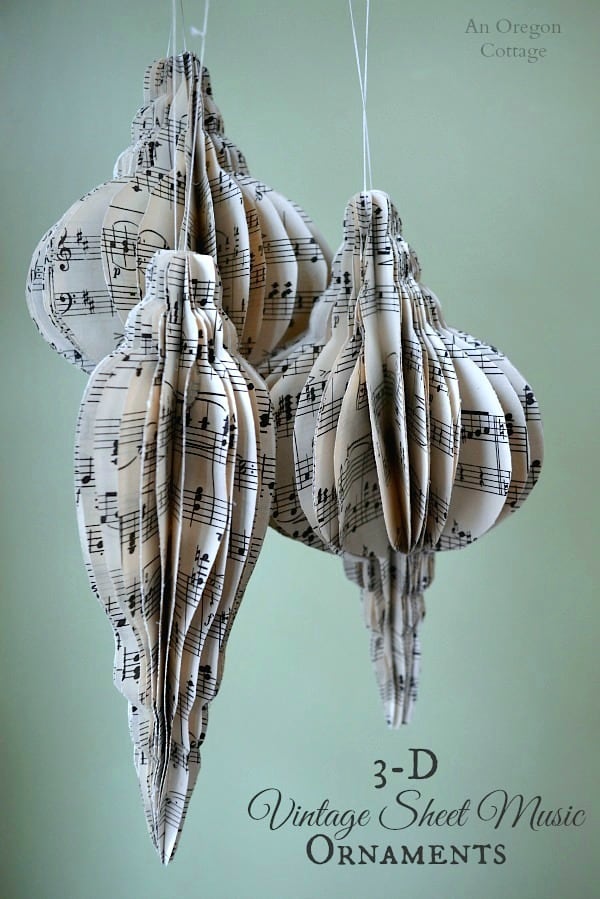 Jami from an Oregon Cottage made these 3-D Sheet music ornaments. I think I know what I am going to make with my vintage sheet music.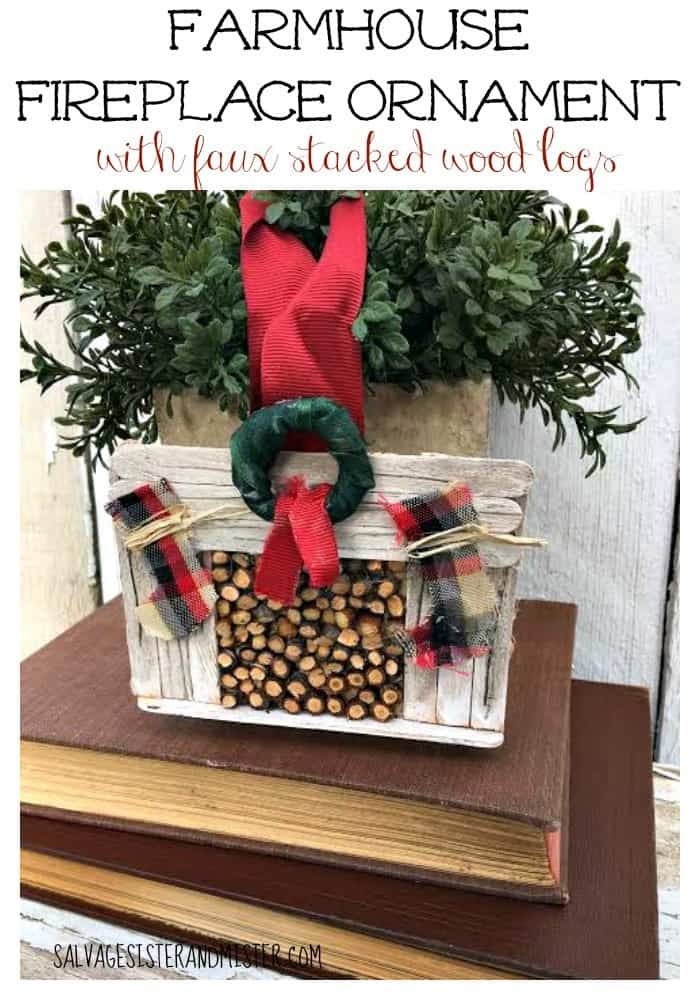 This is a perfect rustic ornament from Deborah over at Salvage Sister and Mister. Super easy and so creative!

These have to be the most adorable and easy winter hat ornaments made with yarn. Stop over to see Laura's easy tutorial from Left on Peninsula Road.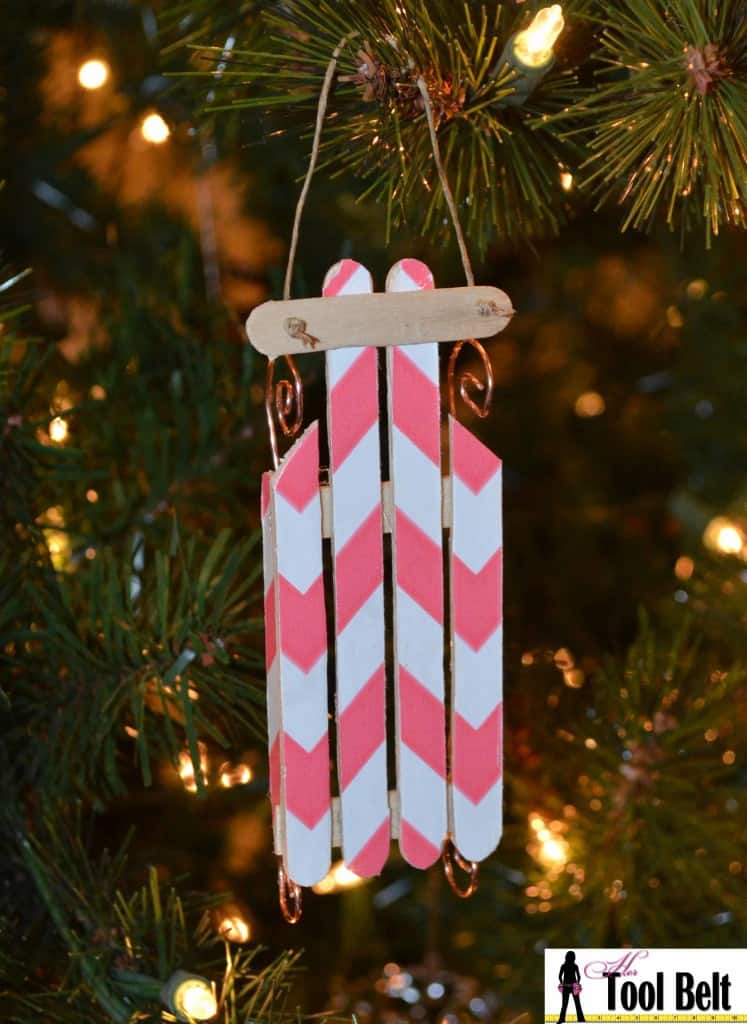 Amy from Her Tool Belt loves to build things with wood, so why not make these cute little sleigh ornaments out of popsicle sticks.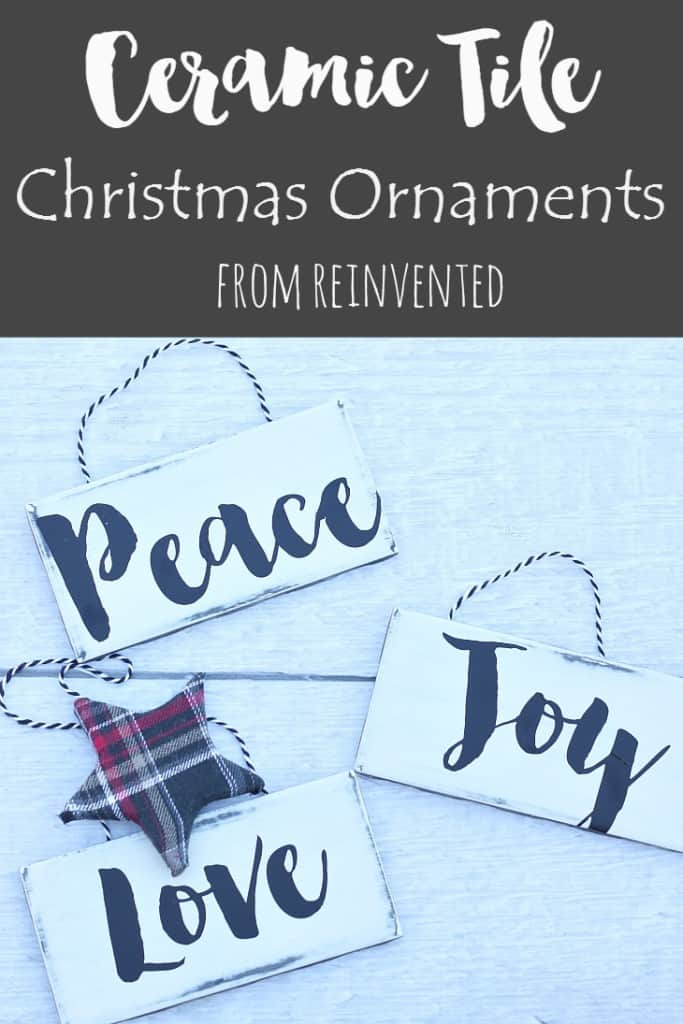 I love this idea of using ceramic tiles from Kimm over at Reinvented. What a great recycle!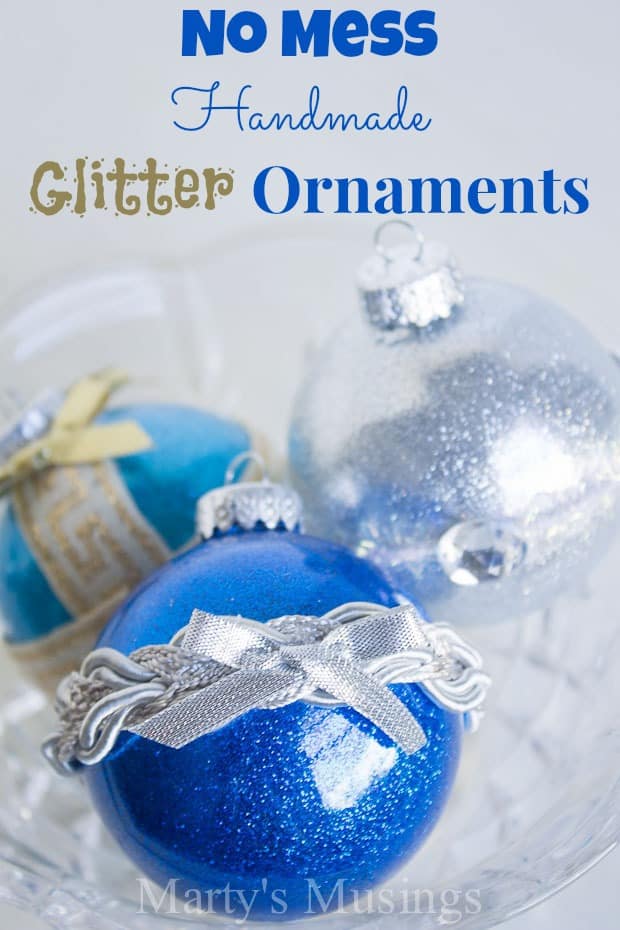 You won't believe the household cleaning product that Marty from Marty's Musings used to make these Glitter Ornaments.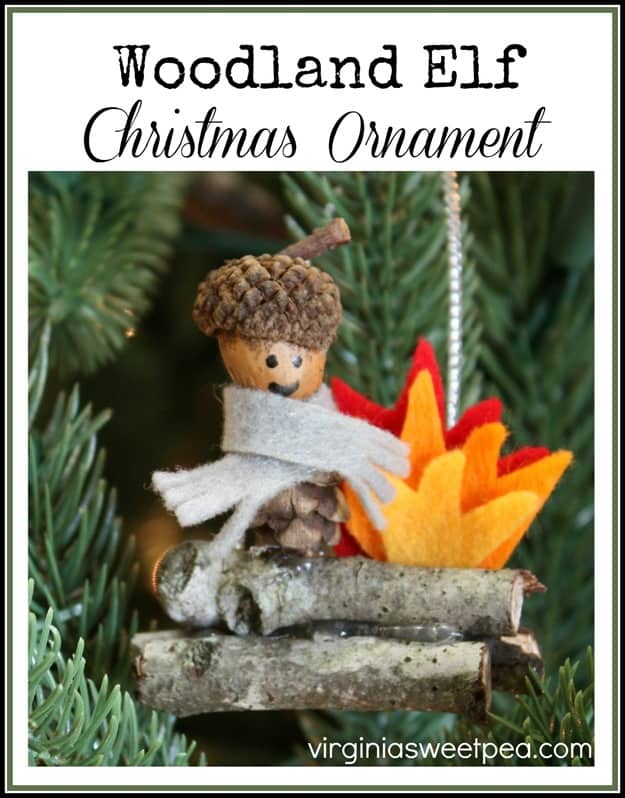 Paula from Virginia SweetPea made these cute Woodland Elf ornaments using a few things found out in nature. Easy and inexpensive!
Now you have some great ideas to easily and inexpensively make a few simple DIY Christmas ornaments for your tree.

Join the DD Community!
Join the Designed Decor Community and receive weekly free tips on DIY home projects, painted furniture, decorating, and much more.