I have been wanting a flocked Christmas tree for the past few years, and I did not want to spend the money when I have a perfectly good tree. I found an easy way to have a DIY Flocked Christmas Tree. It was so EASY, inexpensive and clean up was a breeze.
I started small by doing this 4-foot Chocolate Truffle Tree from Treetopia and the lighted wreaths and garland.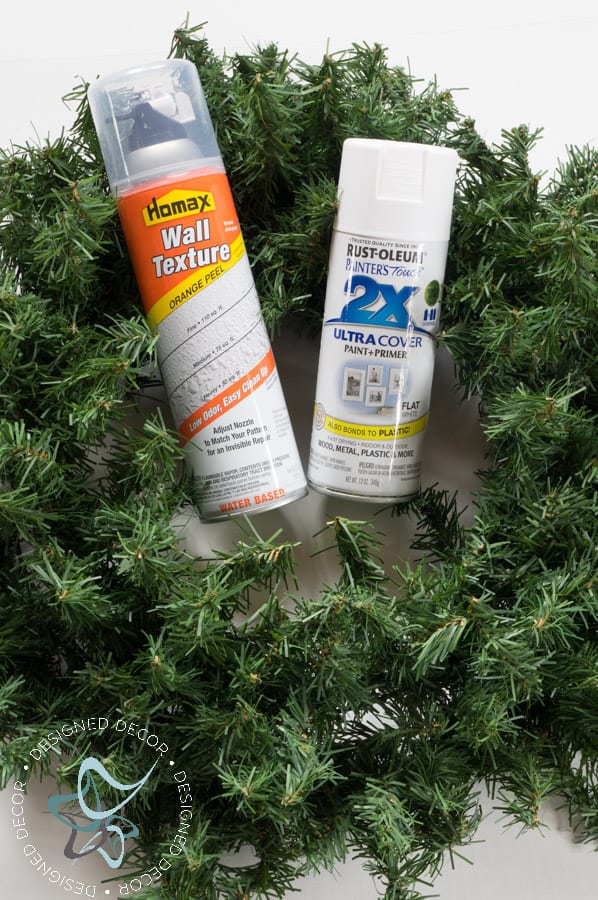 I used 2 products to achieve this look. White spray paint and White spray paint. Make sure you buy the water based version as it has less odor and spray in a well-ventilated area.
I made this quick video on how I flocked my Christmas tree. Make sure you are following me on my YouTube channel.
I love how my flocked Christmas items turned out that I am also doing my main Christmas Tree.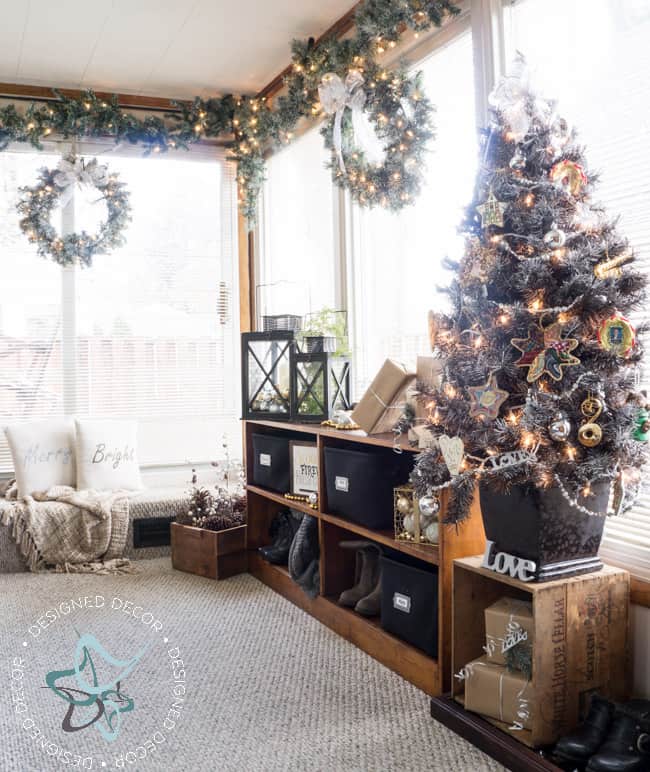 I have never really decorated my office, but I think I am really enjoying it as this is where I spend a large portion of my day when I am not painting or doing other home projects. This is also our back entrance to our home where everyone enters, so now they get an instant feel of Christmas when they walk in the door.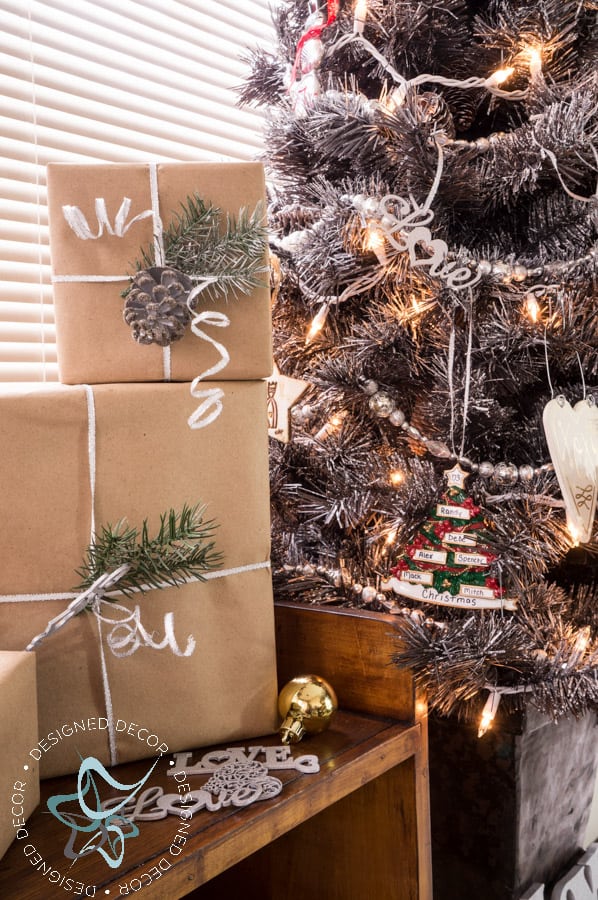 Make sure you stop over to my Christmas Tree of Love post where I share the story behind our "Love Tree" and the ornaments that are placed on the tree.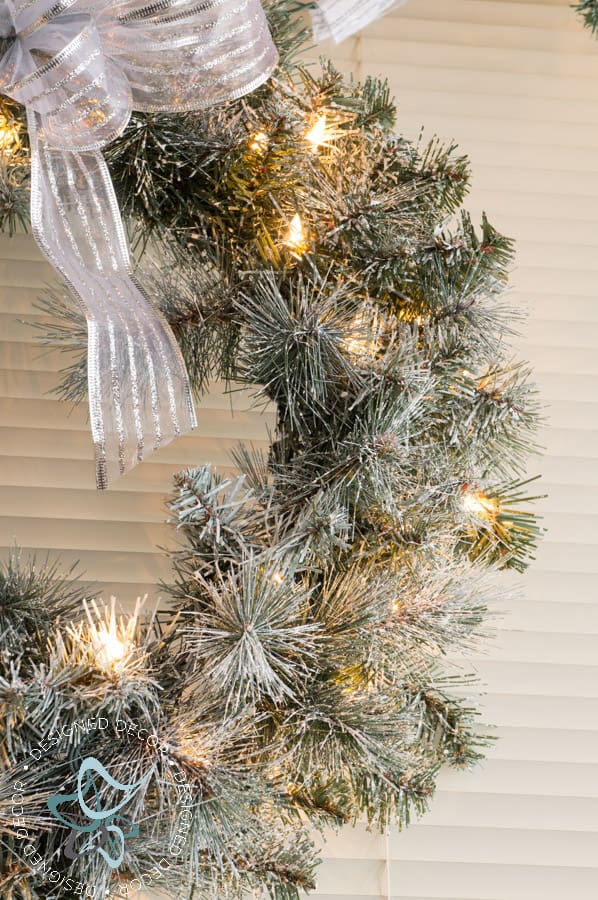 I think there is a perfect amount of flocking on the tree and wreath.

Join the DD Community!
Join the Designed Decor Community and receive weekly free tips on DIY home projects, painted furniture, decorating, and much more.