Today I am sharing ornament #2 from my Christmas Decorating on a budget series.  This Styrofoam Ball Glitter Ornament is a simple way to decorate your tree on a budget.
I like to change my Christmas decor around and I find myself getting tired of colors and like to switch things around. I do have a few sentimental items that are staples in my Christmas decorating, but for the most part, I don't hold onto items over long periods of time.  This can get costly to change-up colors every year, so I decided to share some ideas of decorating on a budget by repurposing what you have or making your own holiday decor.  This post contains some affiliate links. Click here for my full disclosure policy.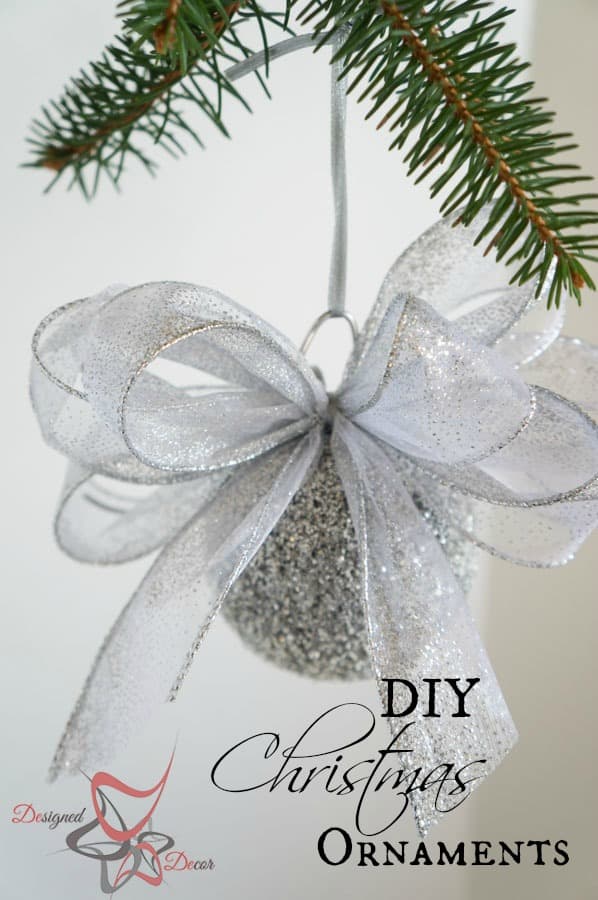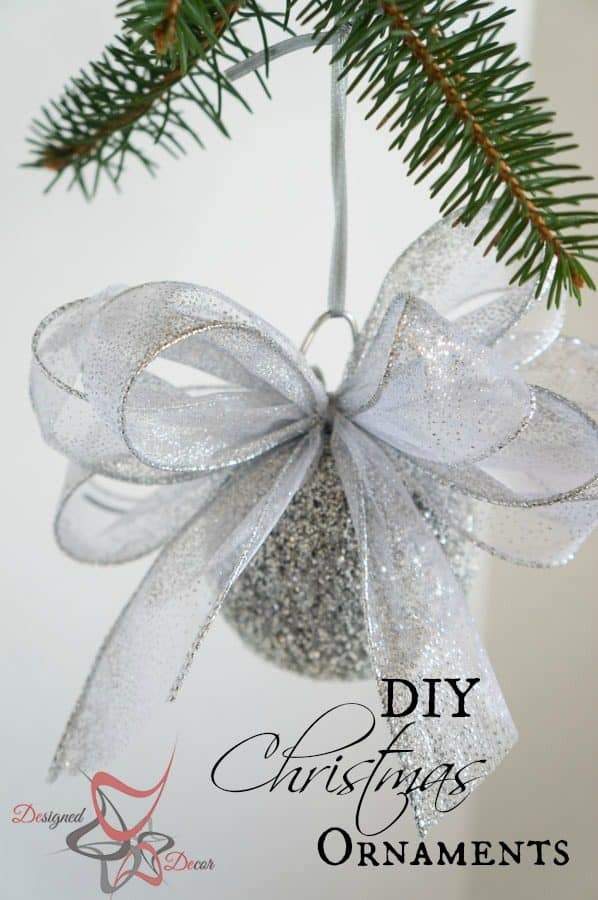 Do make this easy tree ornament, start by spray painting a styrofoam ball.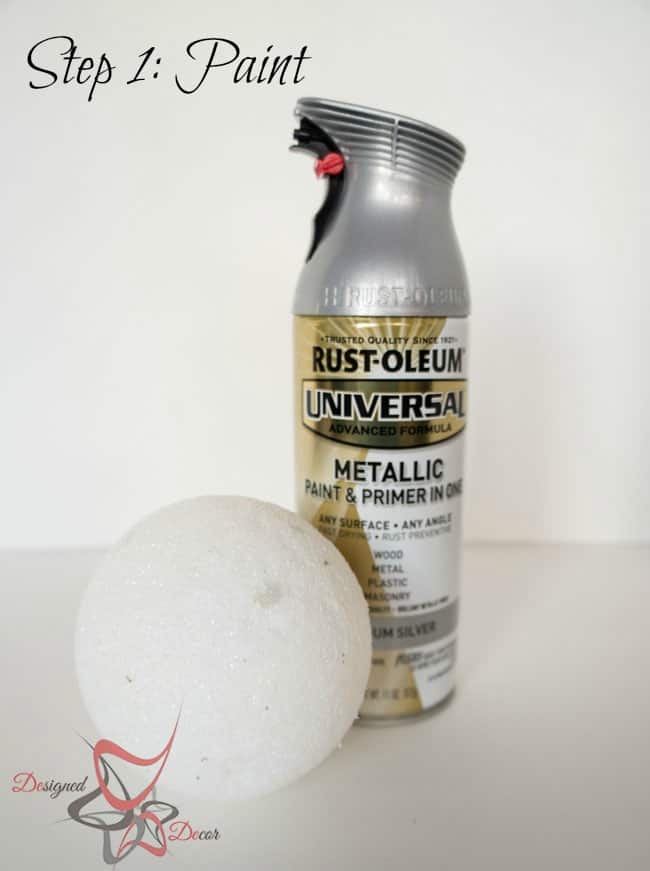 You can use any size of styrofoam balls and spray paint in any color,  I used Rustoleum in Titanium Silver.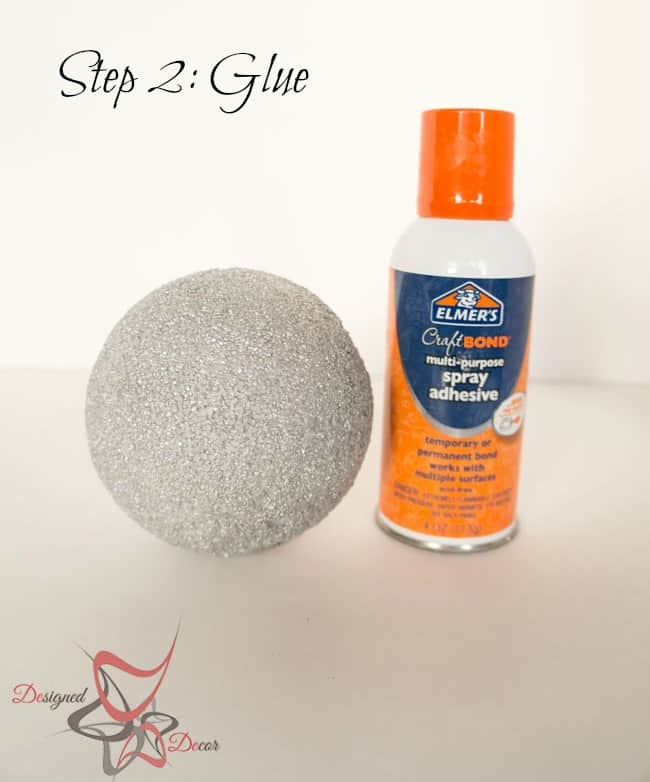 Next, use a spray adhesive.  You can also use Mod Podge if you have this on hand instead of a spray adhesive.  I think the adhesive is quicker.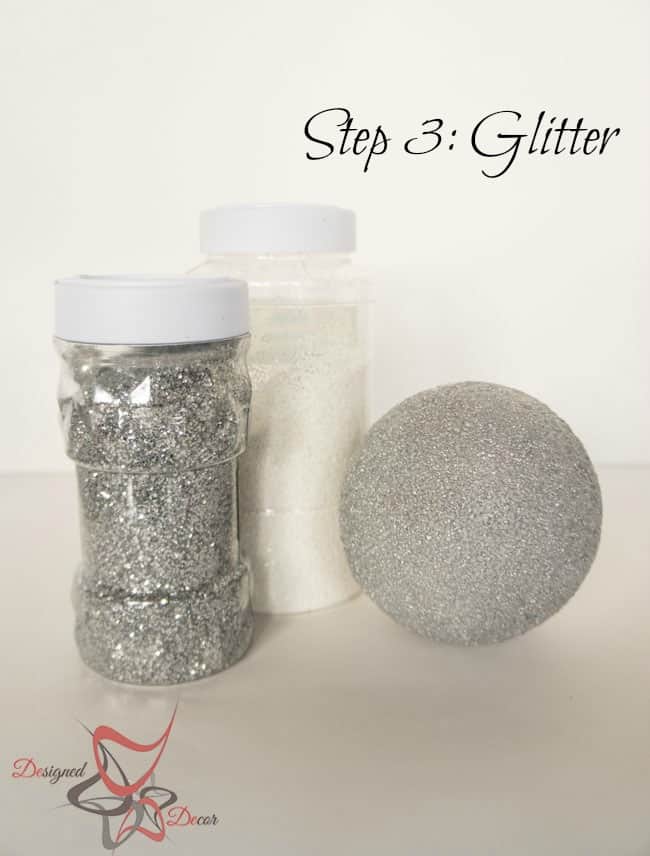 While the adhesive is still wet, apply glitter of your choice.  I liked the look of the silver and white mixed together.  I mix a small amount of each in a separate container and pour that over the adhesive sprayed ball.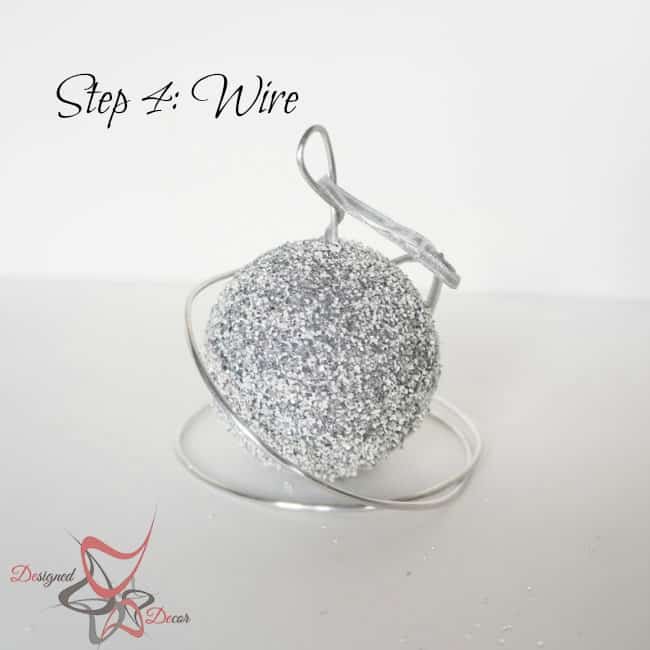 Insert craft wire into the styrofoam ball and bed to make a loop.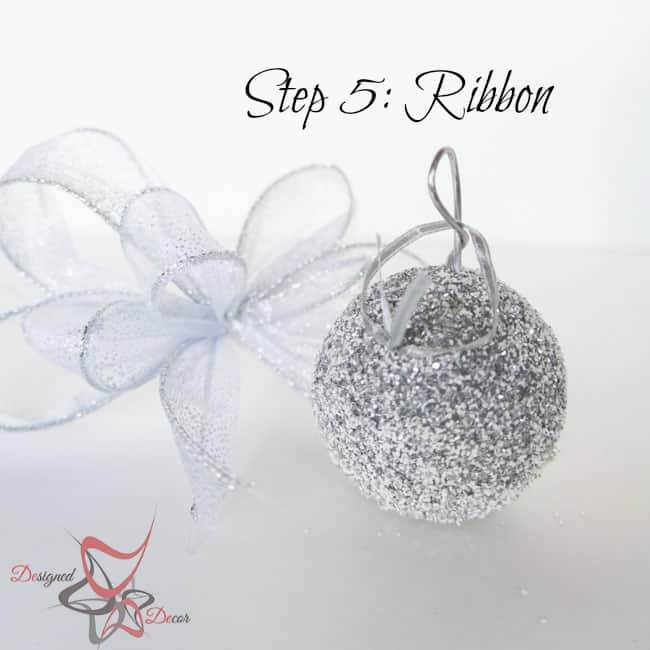 Finish with a pretty ribbon and your styrofoam ball Glitter Ornament is complete.  As promised, simple and on budget.
I also want to share some other great ideas using styrofoam balls to decorate for Christmas.
I am in love with these from BHG.  I think I will make these for next years vignette.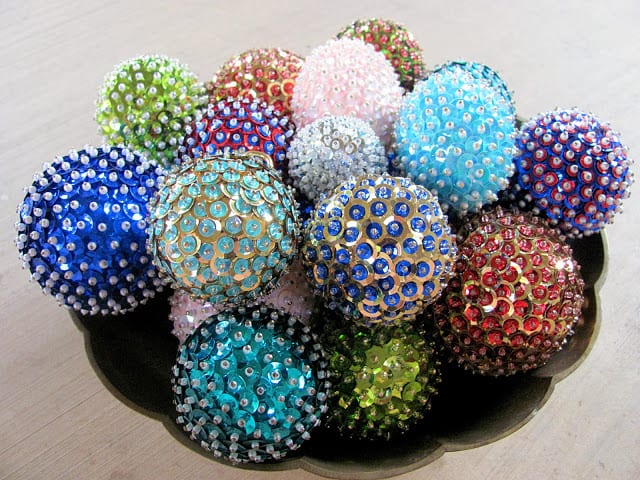 Simple sequin ornaments from The Peanut Butter Lover.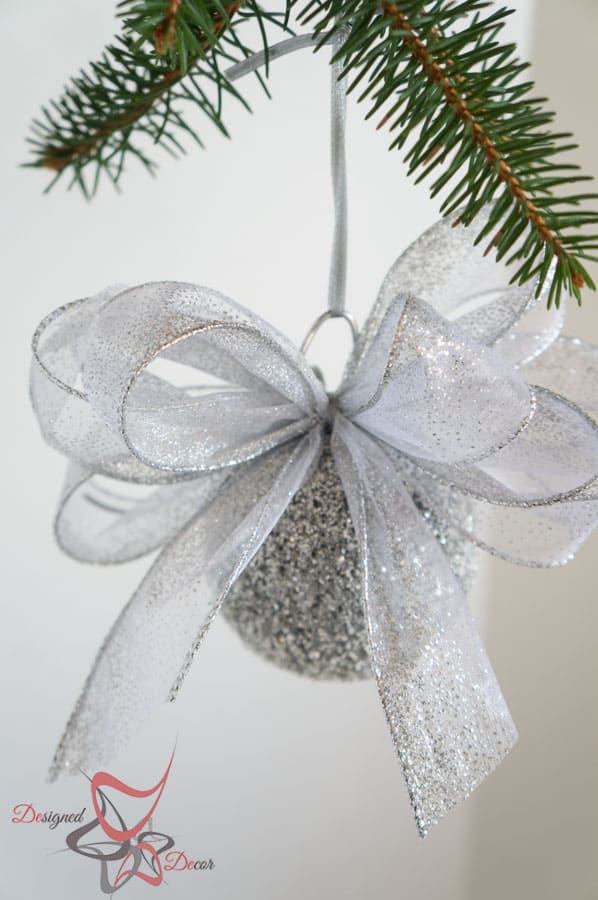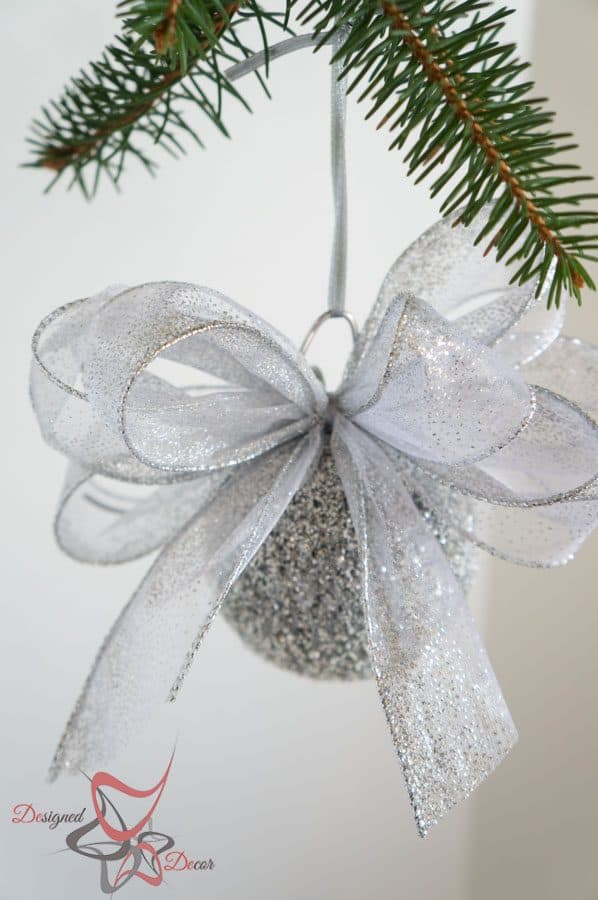 Please take the time to stop by these other posts for other great ideas for Christmas Decorating on a Budget.
Part 1 and stay tuned for many more ideas!

Join the DD Community!
Join the Designed Decor Community and receive weekly free tips on DIY home projects, painted furniture, decorating, and much more.