Christmas Decorating on a Budget – Part 6
I would have never thought that making a pillow cover could be "Sew" easy.  If only I knew this sooner.  Now I must share with you how to make these easy pillow covers.
Make sure you stick around through this post as I have joined with the Silhouette Challenge team to share our Christmas Inspirations.  Now for the sew easy pillow cover tutorial.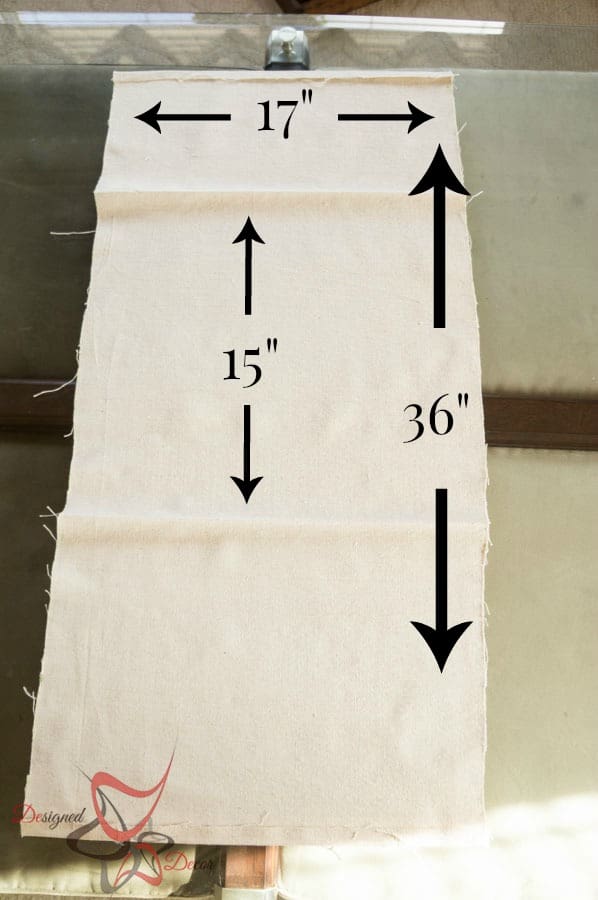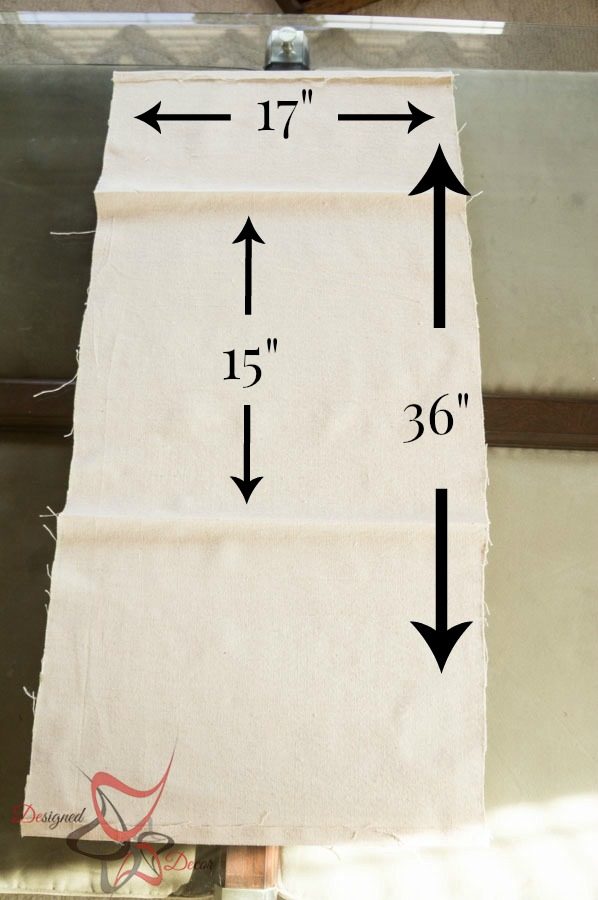 I am giving you the measurements to make a pillow cover for a 16 by 16 pillow form.
Step 1:  Cut fabric 36 inches long by 17 inches wide.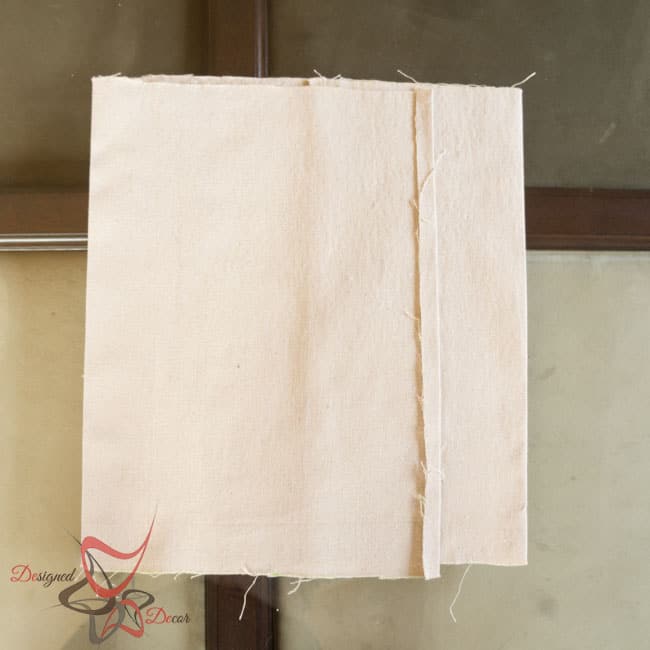 Step 2:  Iron fabric to smooth out all wrinkles.  Fold over the fabric on the ends using a 1-inch fold, iron to make a crease.  Next, measure a 15-inch section and fold over fabric and iron to make a crease.   Keep fabric folded with the wrong side facing out.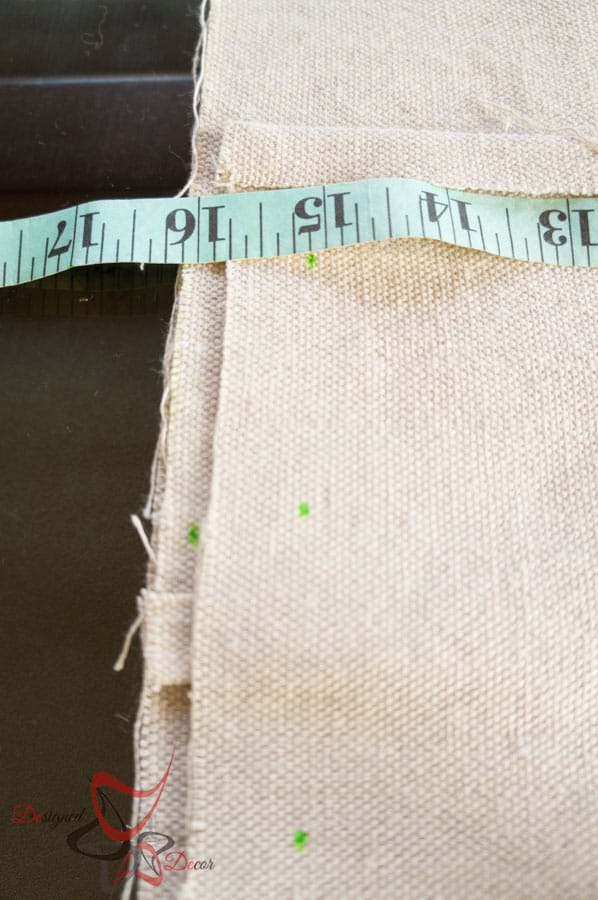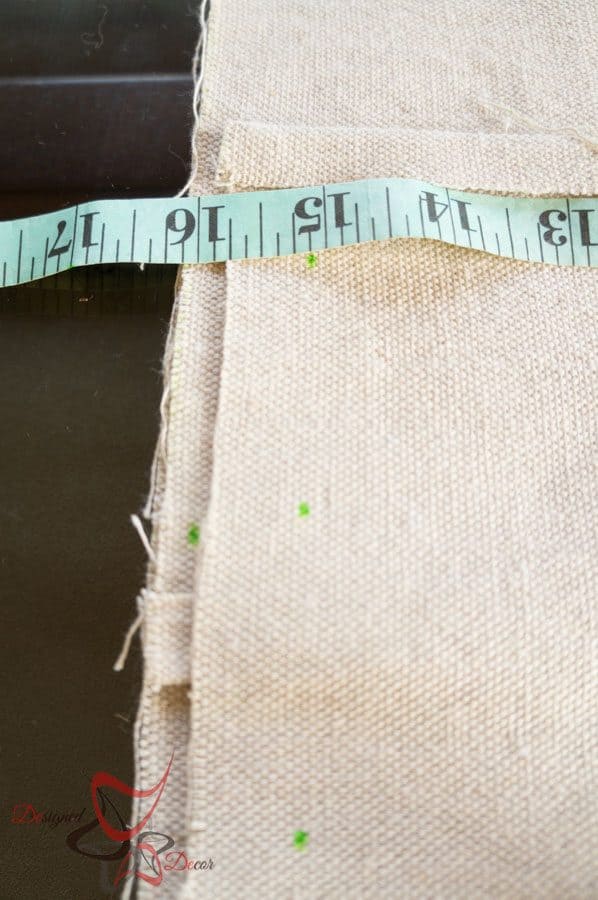 Step 3:  Mark a 1-inch line from the cut edge(17-inch width)  Repeat on opposite side.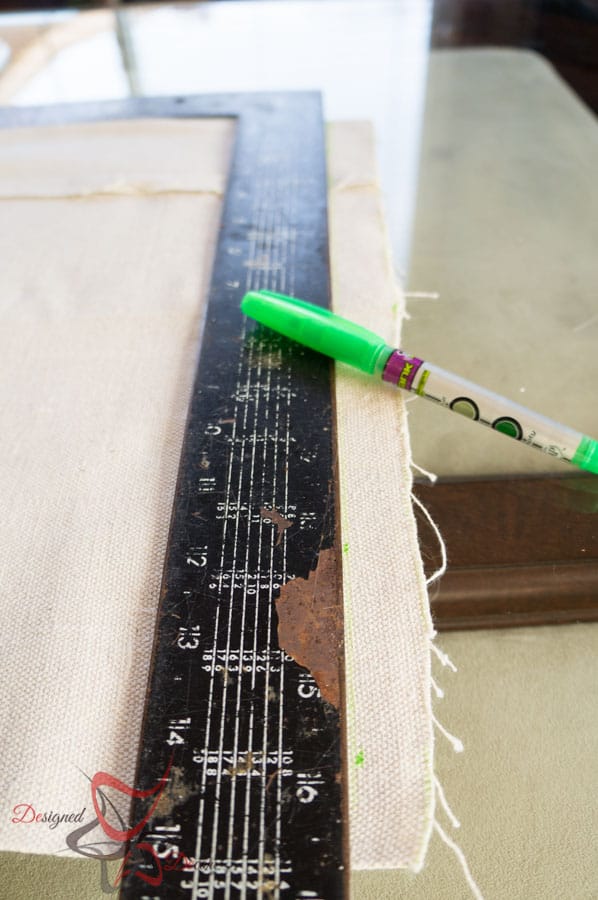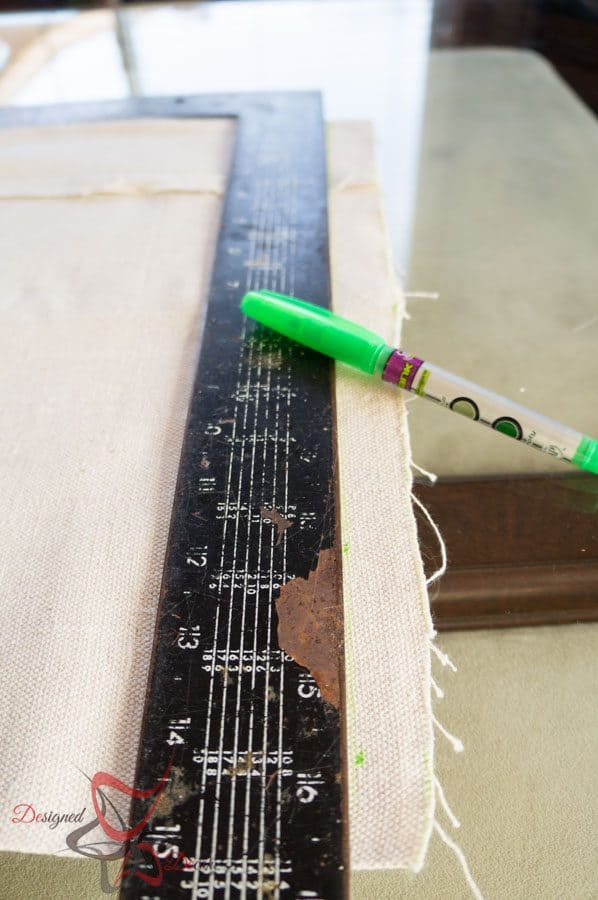 I measure 1-inch from the edge and make a dot and do this along the entire edge.  I then use a straight edge to make a sewing line.  This makes it easier for me to follow the line when sewing.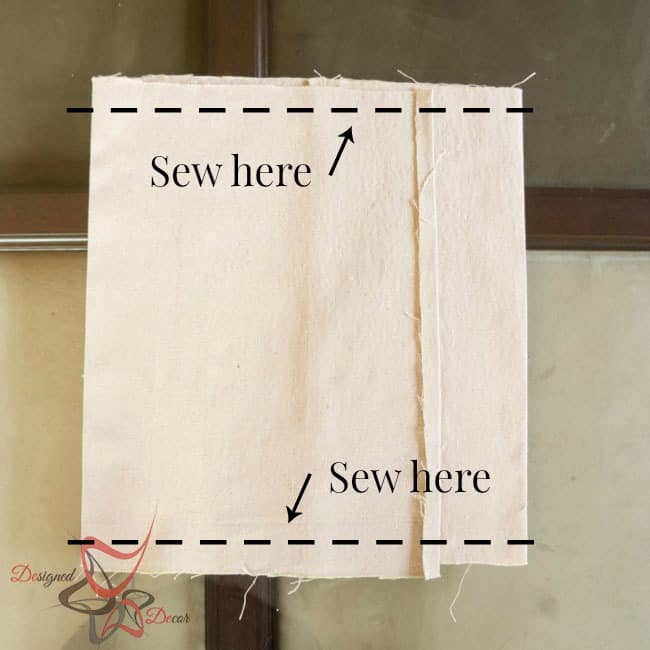 Step 4:  Sew 2 straight lines 1 inch from the edges.  This is why this is a "SEW" easy pillow cover.  You do not need to sew the ends as they will be stitched along with the sides.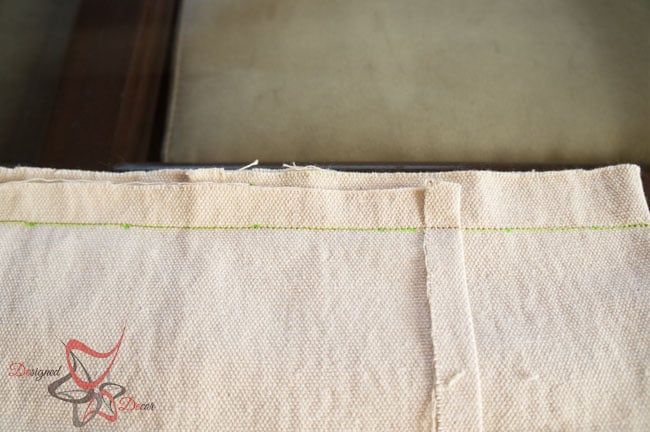 Step 5:  Once both sides are sewn, turn the pillow cover inside out.  Fill with pillow forms and your pillow covers are done.  How simple is that!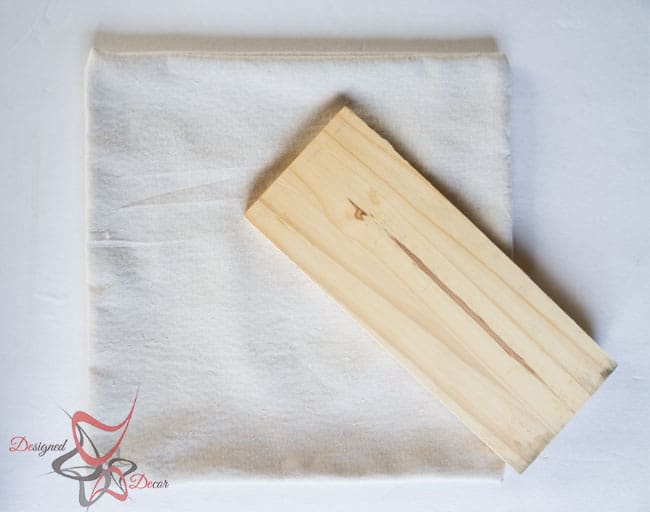 I wanted these pillow covers to be used for Christmas, so I added some Christmas bling with stencils.  I placed a wood board in the pillow cover to protect the fabric for any paint bleed through.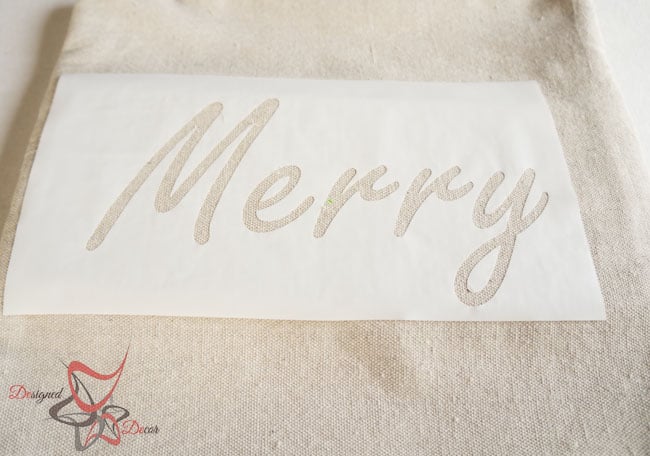 I made a custom stencil using "Cameron," my silhouette cameo.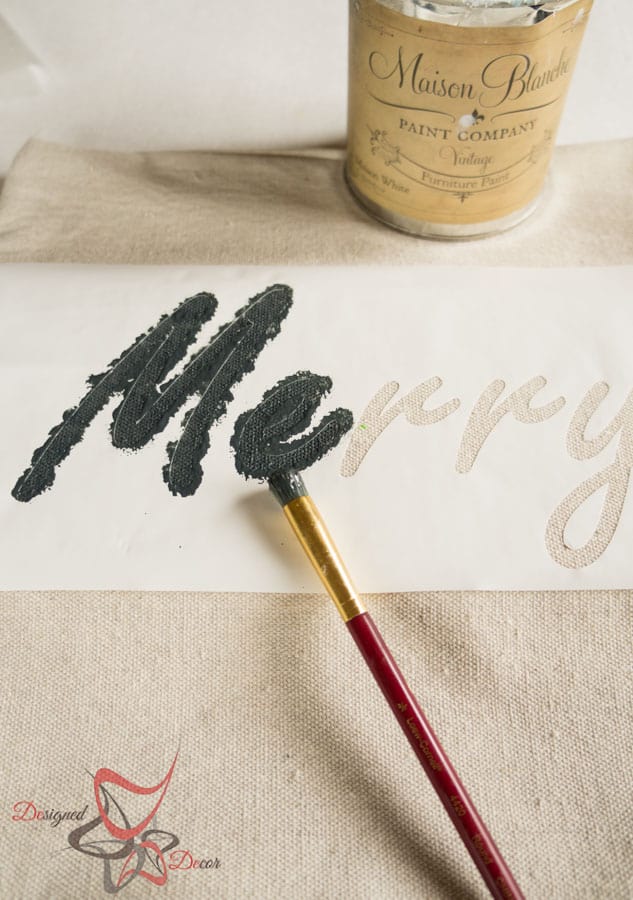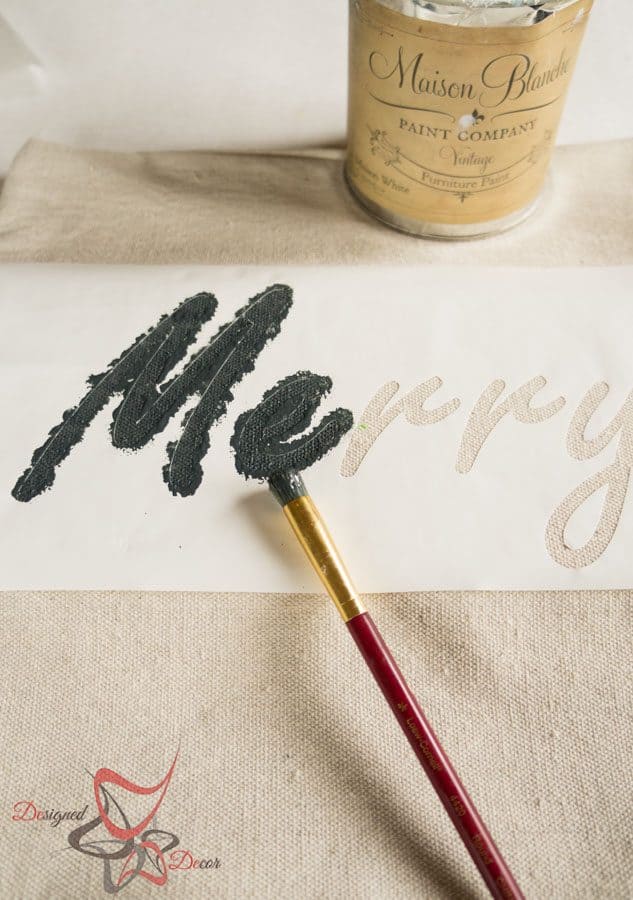 I used black chalk paint as my base for the stencil.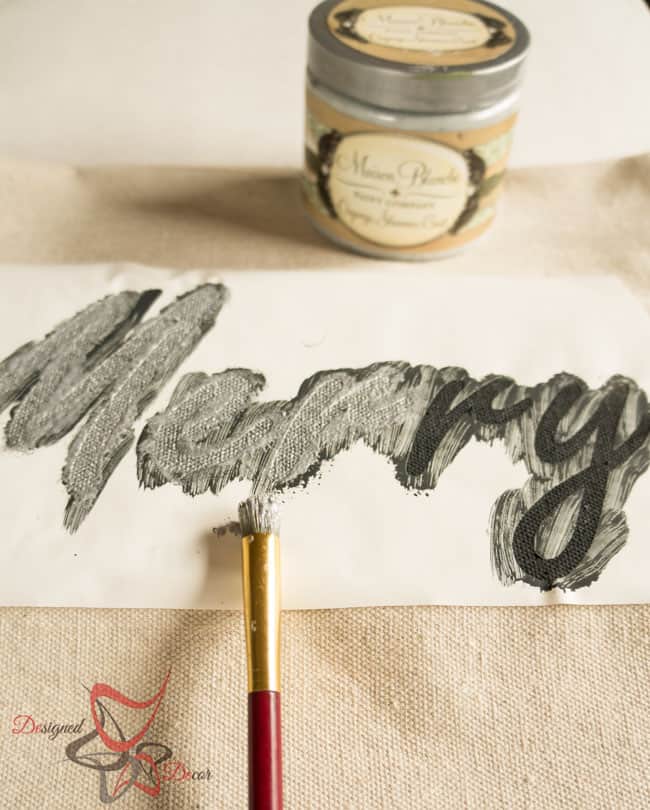 Once the black chalk paint was dry, I applied a coat of Organza in silver by Maison Blanche.  This gives the stencil a shimmer.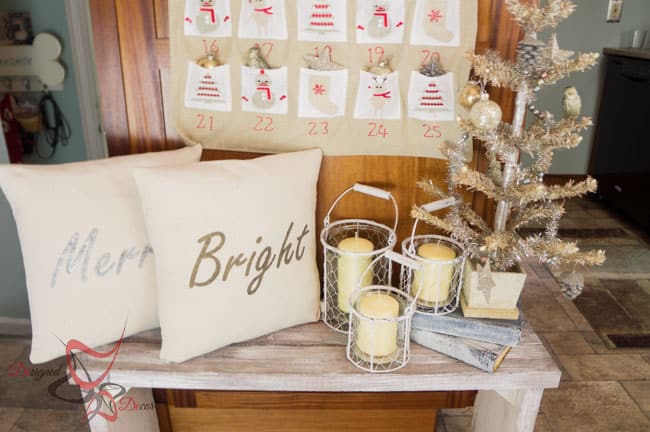 The other pillow was stenciled using brown chalk paint as the base and adding Organza in oil rubbed bronze.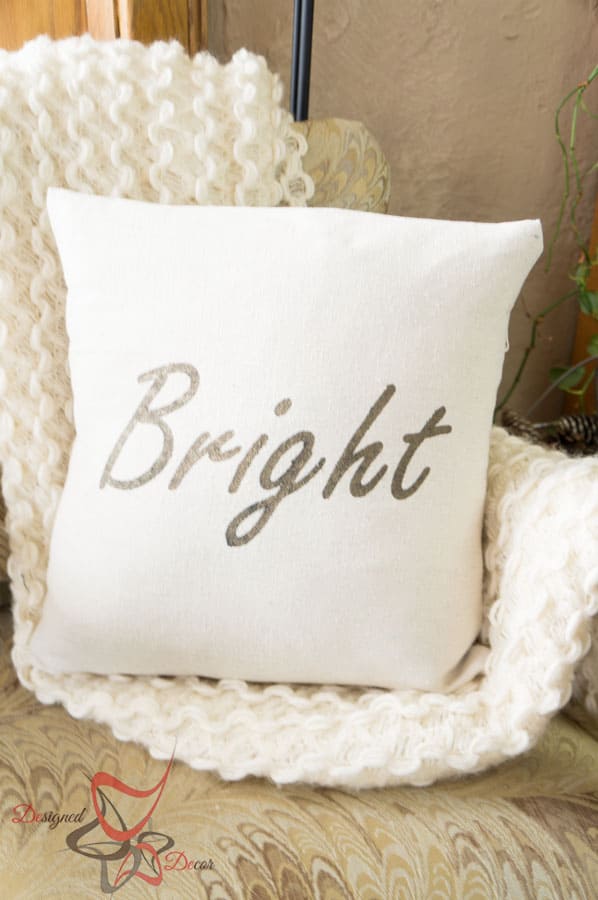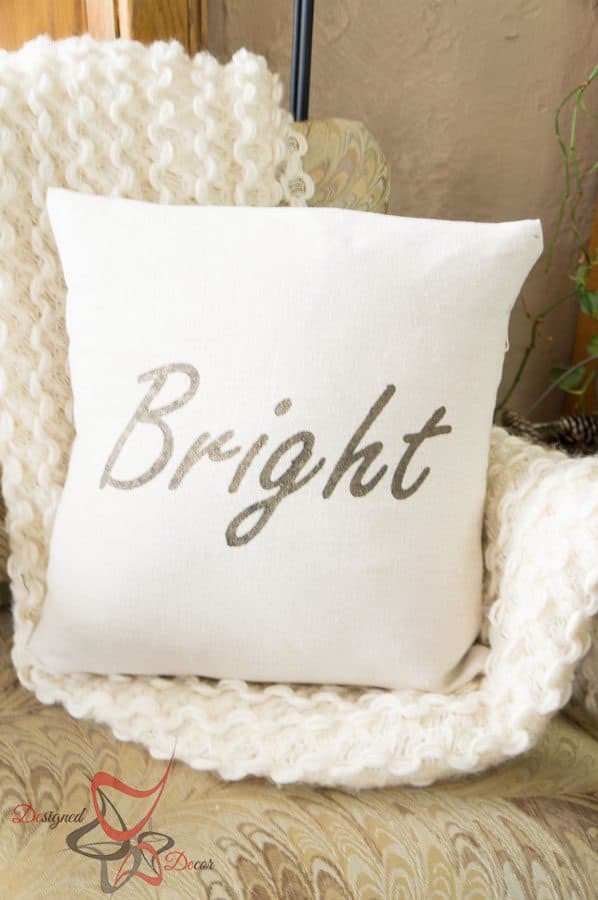 I will be making more of these "Sew" easy pillow covers.  I will be changing out my pillow covers seasonally, now that I know how easy it is to make my own pillow covers.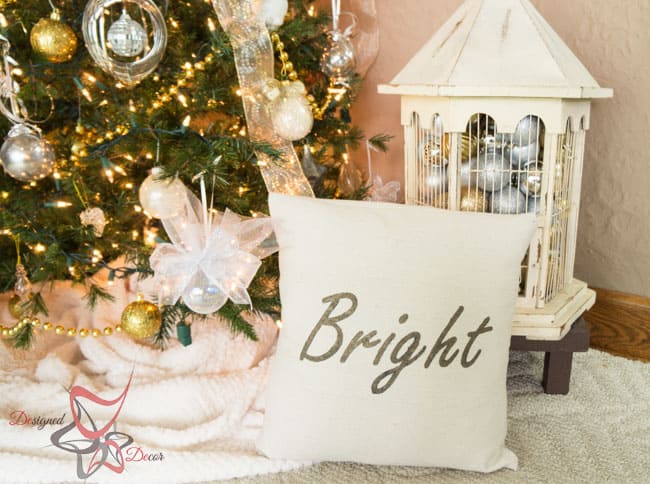 Want to Check Out More Silhouette Projects?
My Silhouette Challenge buddies and I are all sharing projects on our blogs today, so peruse the projects below for a wealth of Silhouette inspiration!
1. Beauty in the Mess // 2. JustTyra // 3. Dream a Little Bigger // 4. Simply Kelly Designs // 5. The Stamp Doc // 6. TheKimSixFix // 8. unOriginal Mom // 9. HaberdasheryFun // 10. Tastefully Frugal // 11. Sisters, What! // 12. Small Stuff Counts // 13. Where The Smiles Have Been // 14. Whatcha Workin' On? // 15. Designed Decor // 16. Architecture of a Mom // 17. Decor Adventures // 18. Create & Babble // 19. Tori Grant Designs // 20. Tried & True // 21. The Thinking Closet // 23. Get Silvered // 25. Cutesy Crafts // 26. Ginger Snap Crafts // 27. My Favorite Finds // 28. Cupcakes&Crowbars // 29. Pineapples & Pinecones // 30. The Crafting Nook // 31. It Happens in a Blink // 32. Alayna's Creations

You can also visit my other posts on Christmas Decorating on a Budget: Part 1, Part 2, Part 3, Part 4, Part 5


Join the DD Community!
Join the Designed Decor Community and receive weekly free tips on DIY home projects, painted furniture, decorating, and much more.