I am so excited to share with you this "Countdown to Christmas" advent calendar and a giveaway. I have teamed up with Balsam Hill and 23 very talented bloggers.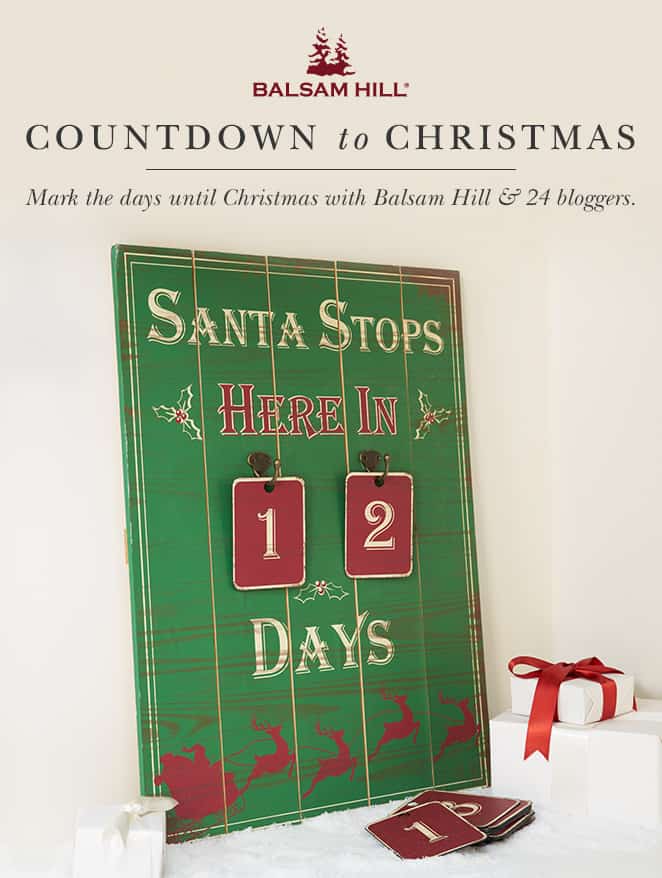 Can you believe that Christmas is here and it will be here in 13 days? That is what my Advent calendar reads from Balsam Hill.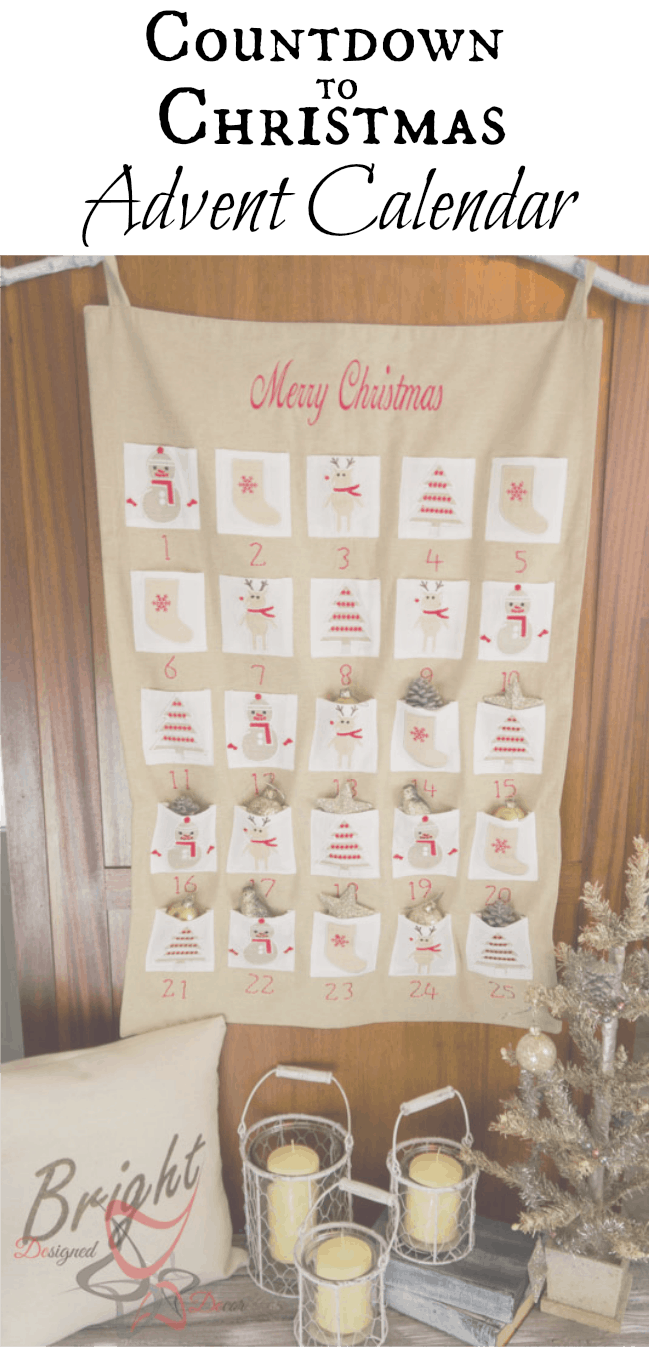 My husband's family had a wonderful Christmas tradition based on the Christian advent wreath. Each Sunday in Advent they would read scripture from the bible and light the candles on their advent wreath. Each child would take turns reading the scripture, lighting the candles and saying the prayer. They would then serve "little pizzas" as their meal for that advent Sunday. The "little pizzas" were always made the day after Thanksgiving and frozen to serve on advent Sundays. The making of the "little pizzas" was shared by each sibling. The little pizzas were made in an assembly line fashion and each sibling had a specific job in making the little pizzas.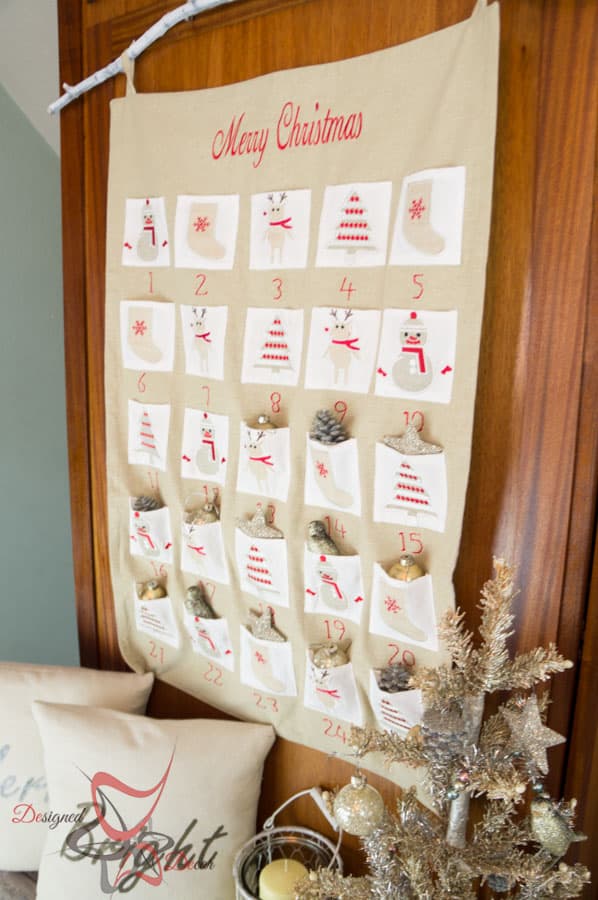 There are so many different items you can place is the pockets of this advent calendar.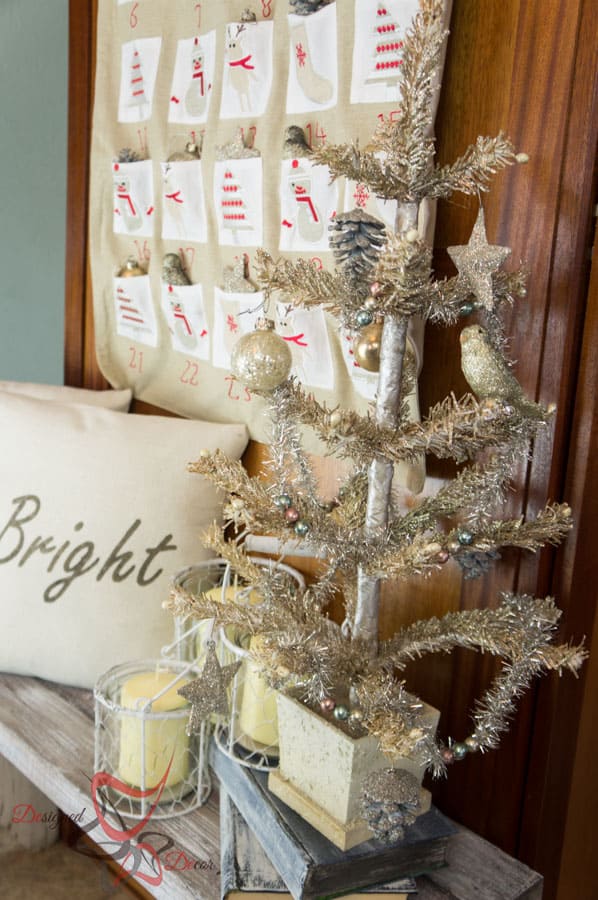 I chose to put mini ornaments in mine and as we count down to Christmas, we place the ornament on the tree below the advent calendar.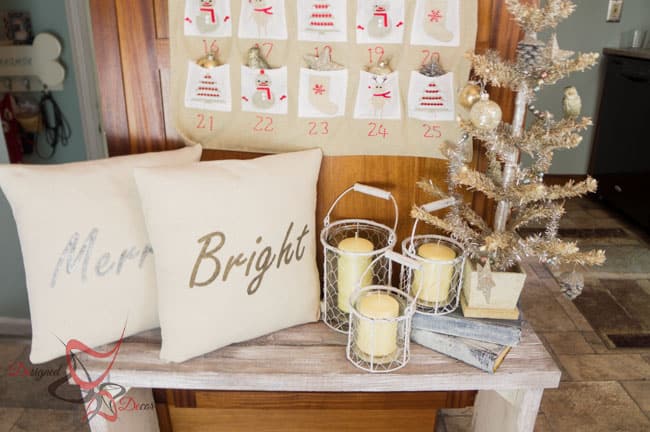 Do you use an advent calendar to count down the days until Christmas?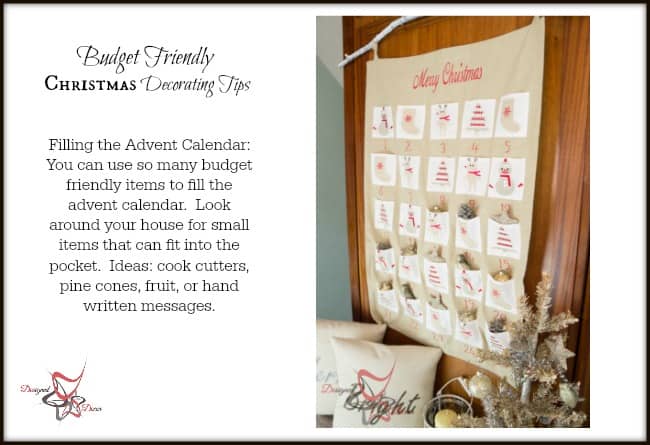 Now, you will want to do 3 things:
#1 Visit Balsam Hill to see their amazing Christmas products. They have the best artificial trees, wreaths and garland.
#2 Enter the Giveaway – < – – – – – Click on this link to enter to win. Balsam Hill is giving away "25" $100 gift cards
#3 Visit my blogger friends to see the great advent calendars they are featuring: Jennifer from "PinkWhen" and Barbara from "Just a Smidge"
Don't forget that I am sharing my "Christmas Decorating on a Budget Series"

Join the DD Community!
Join the Designed Decor Community and receive weekly free tips on DIY home projects, painted furniture, decorating, and much more.