Making a statement with your Christmas Centerpiece can be a bit overwhelming. You want it to have the perfect look for Christmas without breaking your budget. I know, I have been there and I am going to share a few tips to help you decorate all your table centerpieces and stay on budget.
Tip #1: Keep function in mind when staging your table centerpiece!
I like to keep my dining room table Christmas centerpiece practical. We always sit and eat dinner together at the dining room table. I don't want my centerpiece taking up the entire space so I always keep function in mind when staging my centerpiece.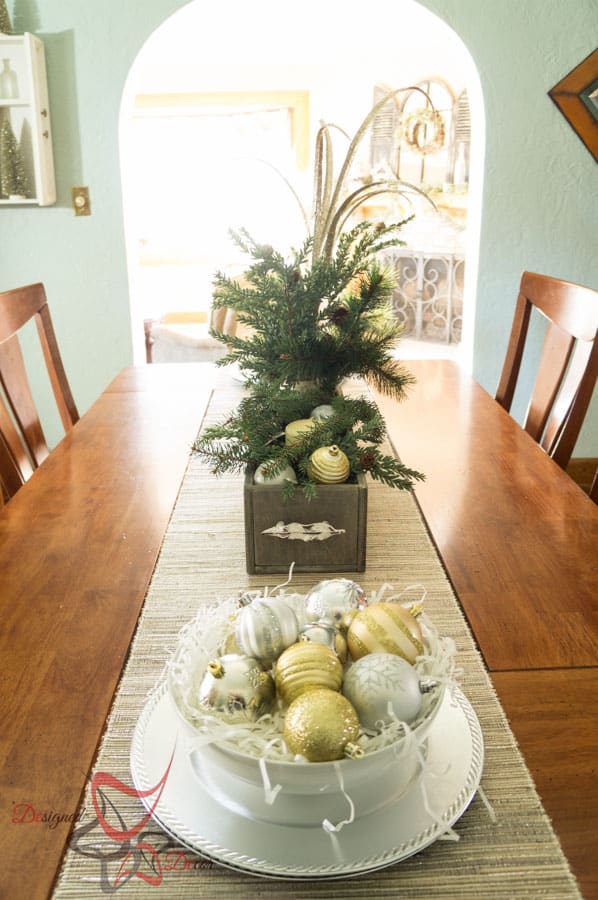 By decorating down the center of the table, I was able to keep function in mind while setting up my dining room table centerpiece.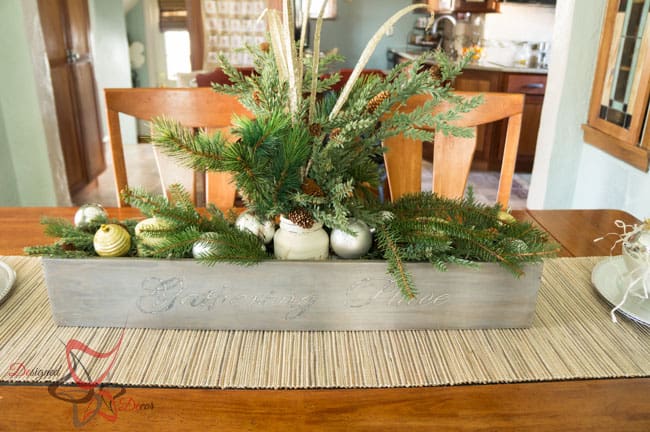 Tip #2: Place paper in the bottom of boxes and trays to serve as a filler. By filling the empty space with paper, this allows you to cut down the cost on items to fill the container.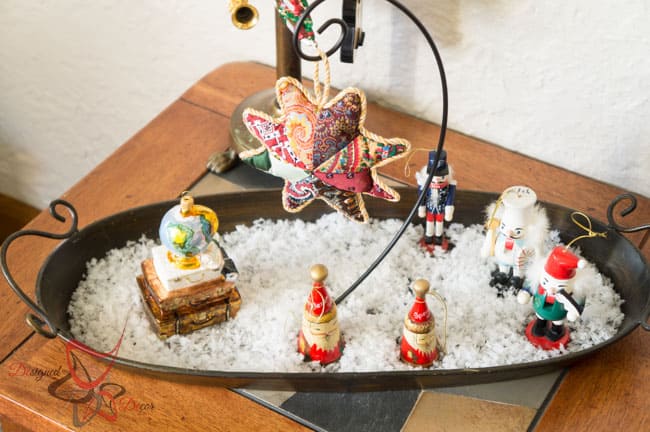 Fill a serving tray with snow fluff and sentimental ornaments. This is a great way to showcase those special ornaments and it also tells a story.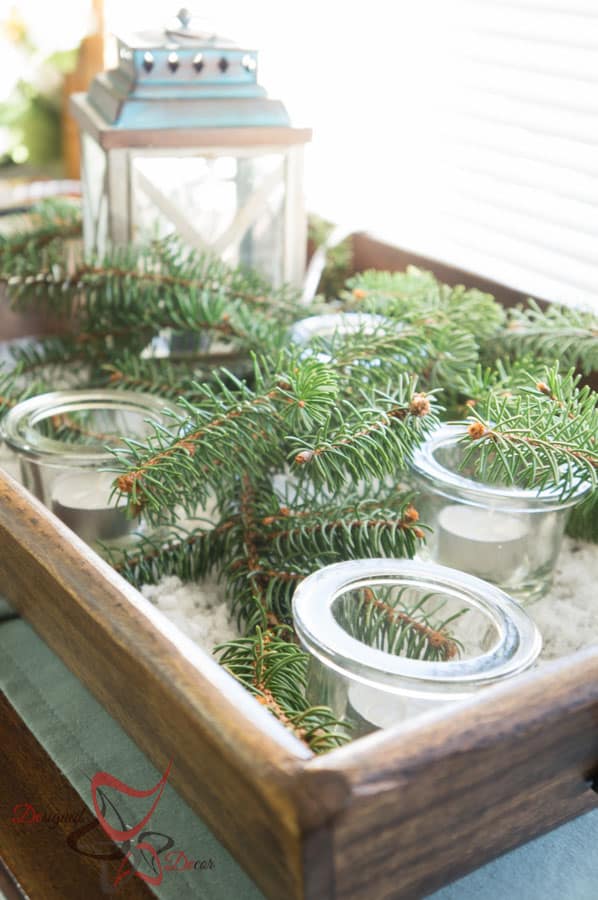 Tip #3: Shop from your home and pull different items together.
I used clear glass tea light holders and fresh pine to make this simple statement. All items in the tray I had in different areas of my home and pulled them together to create a new look.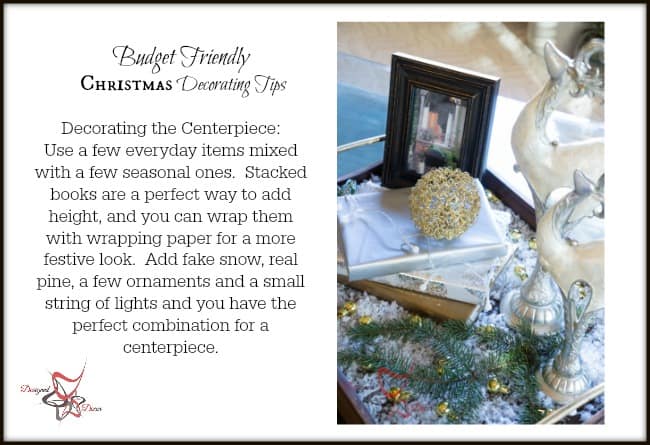 Tip #4: Use a few everyday items mixed with a few seasonal ones to create a perfect combination.
When shopping at thrift stores remember to stock up on serving trays, basic bowls, and wood boxes. These items have a practical every day use and they also serve has a great base for a centerpiece.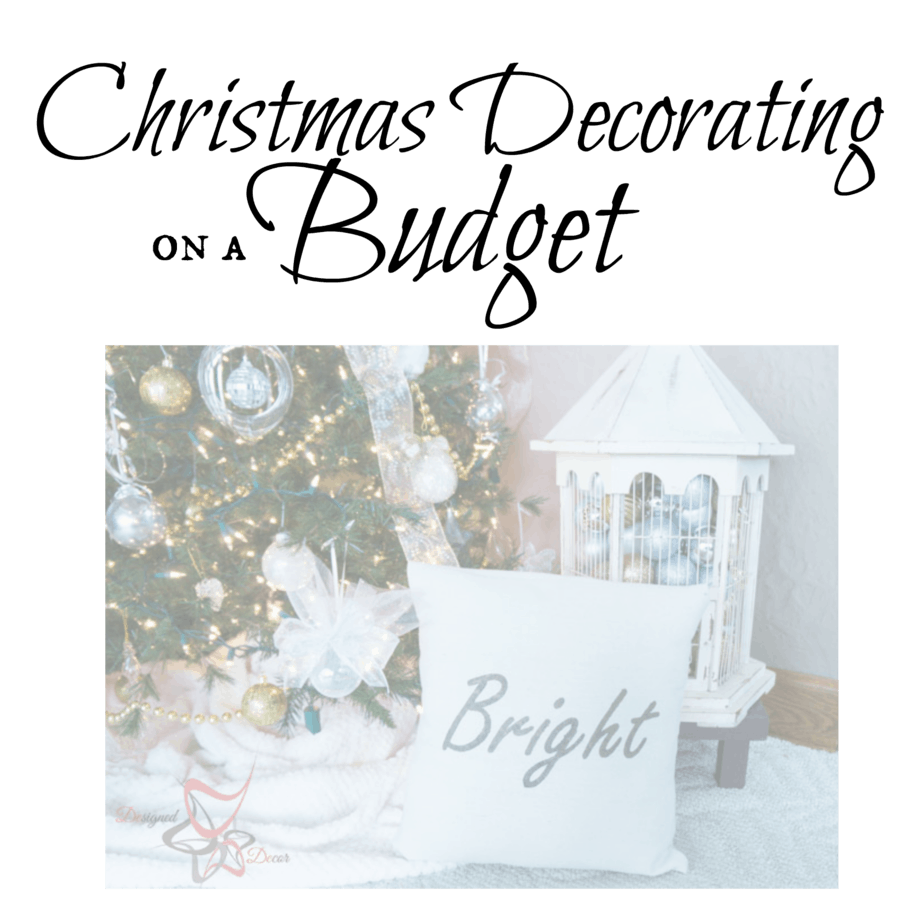 I have shared great tips in my "Christmas Decorating on a Budget Series" Part 1, Part 2, Part 3, Part 4, Part 5, Part 6

Join the DD Community!
Join the Designed Decor Community and receive weekly free tips on DIY home projects, painted furniture, decorating, and much more.