This year I have decided to make your Christmas decorating easier by giving you all kinds of ideas on Christmas Decorating on a Budget. So to kick off the series, I am sharing paper mache ornaments.
I like to change my Christmas decor around and I find myself getting tired of colors and like to switch things around. I do have a few sentimental items that are staples in my Christmas decorating, but for the most part, I don't hold onto items over long periods of time. This can get costly to change-up colors every year, so I decided to share some ideas of decorating on a budget by repurposing what you have or making your own holiday decor. This post contains some affiliate links. Click here for my full disclosure policy.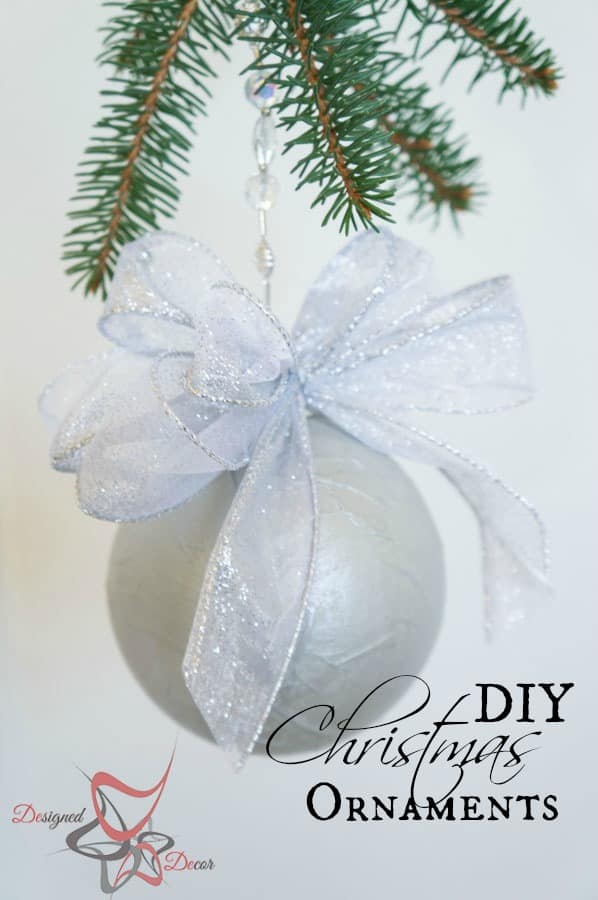 Tip#1 – use what you already have on hand.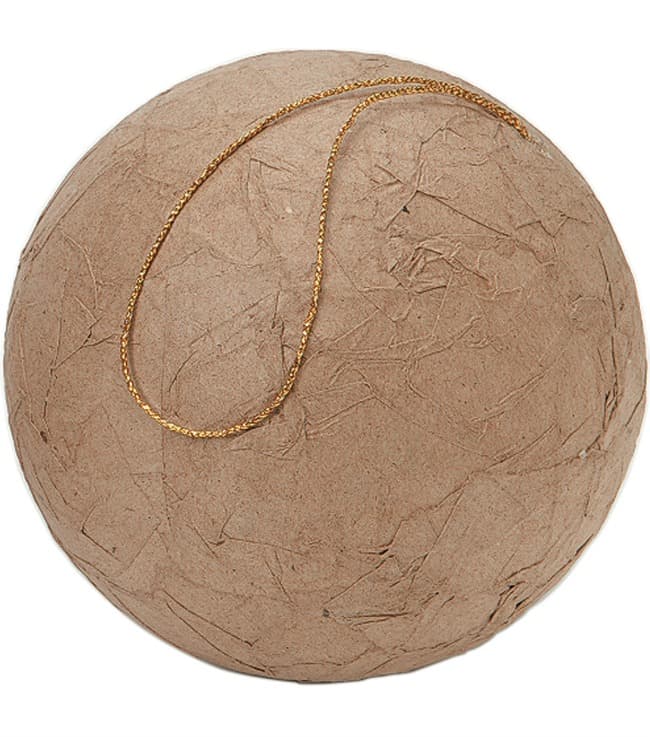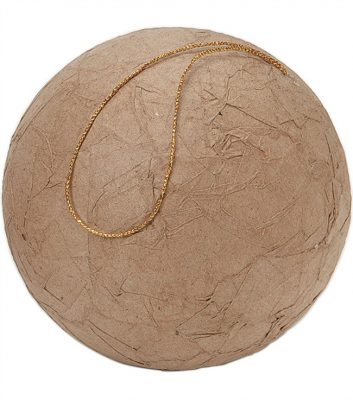 I had a large amount of these paper mache wrinkled balls (<—- this is the actual one I used) so I decided to paint them and glam them up for my color change on my Christmas tree. Last year I had burgundy and gold and this year I decided to go with a more neutral in my Christmas colors and this year I am doing Silver and gold on the tree.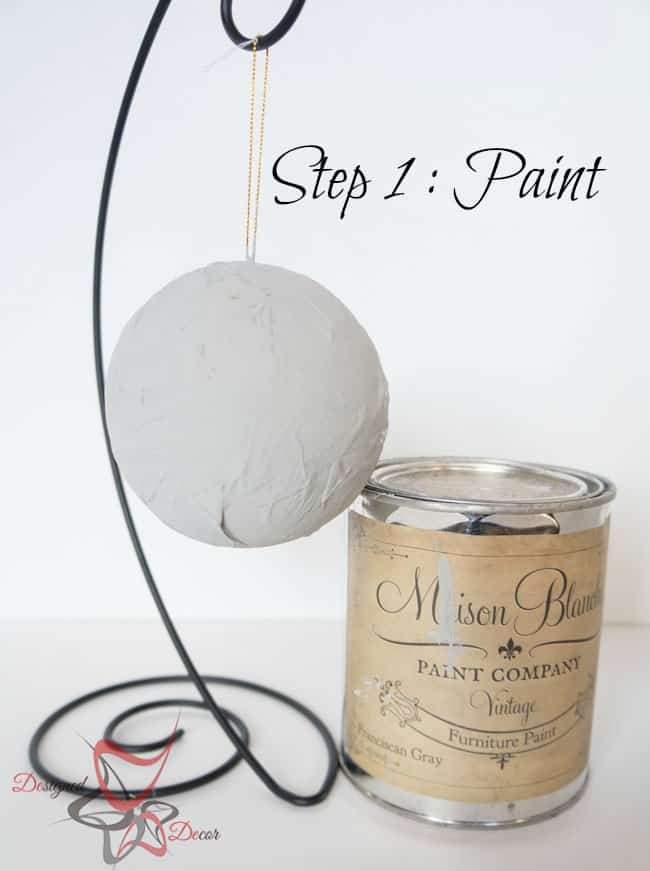 Step 1: I started by painting the paper mache ball using light gray chalk paint. I used Maison Blanche in Franciscan Gray. I applied a thick coat and only needed 1 coat to cover the ornament.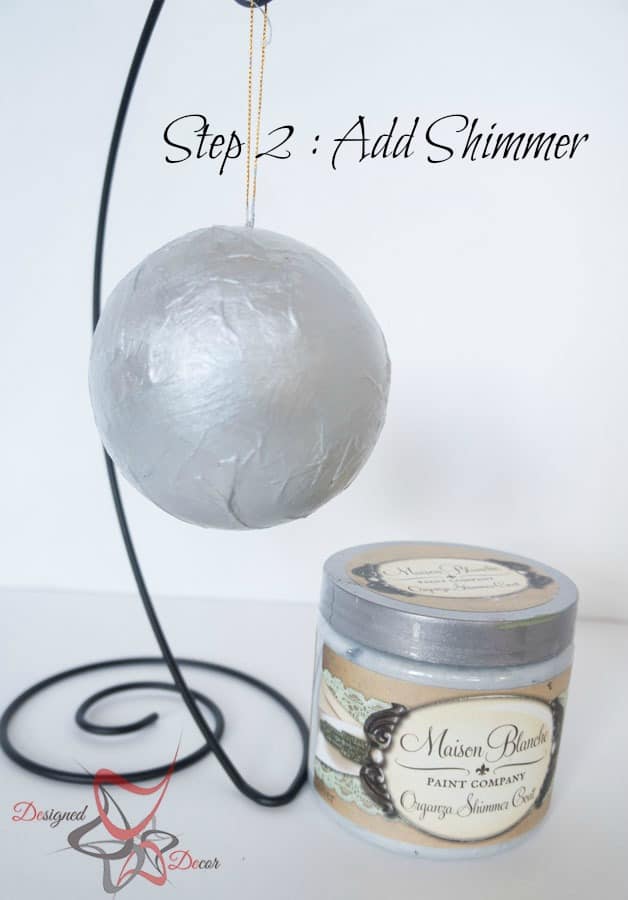 Step 2: I applied Maison Blanche Silver Organza to get the shimmery/metallic coat. I love how pretty the shine looks on the ornament. Again, this was all the things that I had on hand. If you have gloss spray paint, gloss mod podge, you could use these on your ornaments. Just use your imagination and don't be afraid to try something new.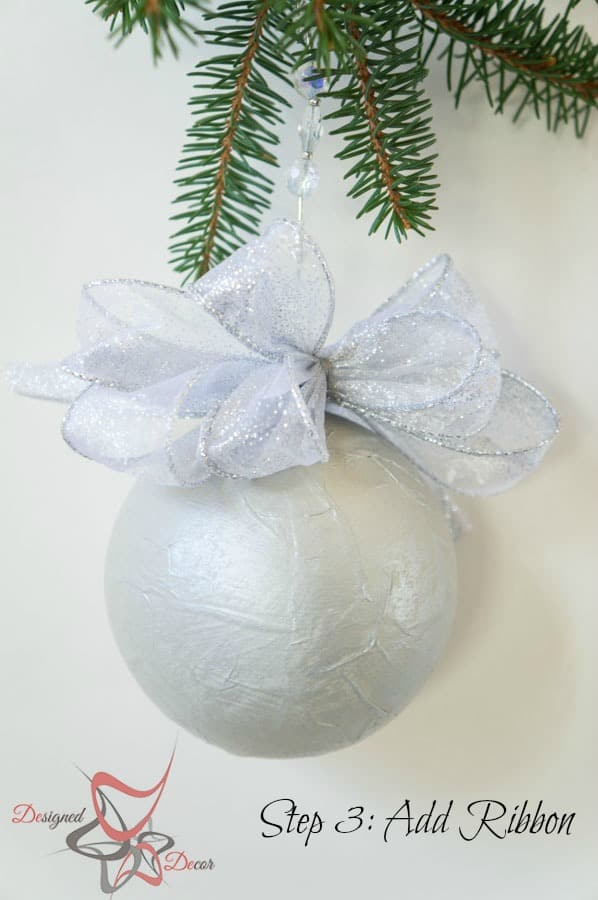 Step 3: Add Ribbon. (<—– exact ribbon)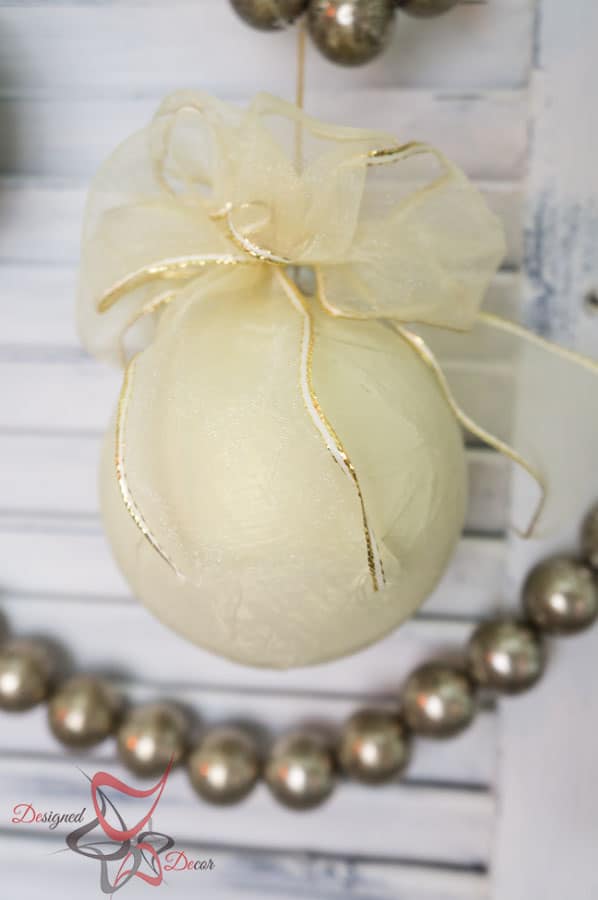 I also painted a few using Maison Blanche in Baguette and Pearl Gold Organza.
Here are a few other simple ideas you can do to those paper mache balls.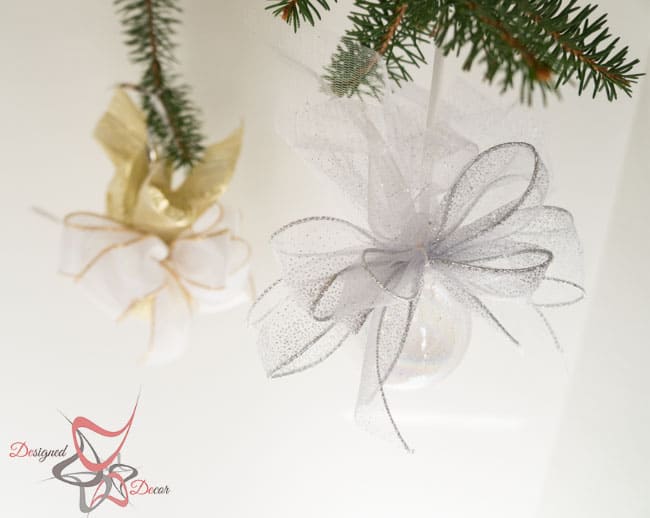 You can use up loose fabric pieces by wrapping your ornament and applying a pretty bow.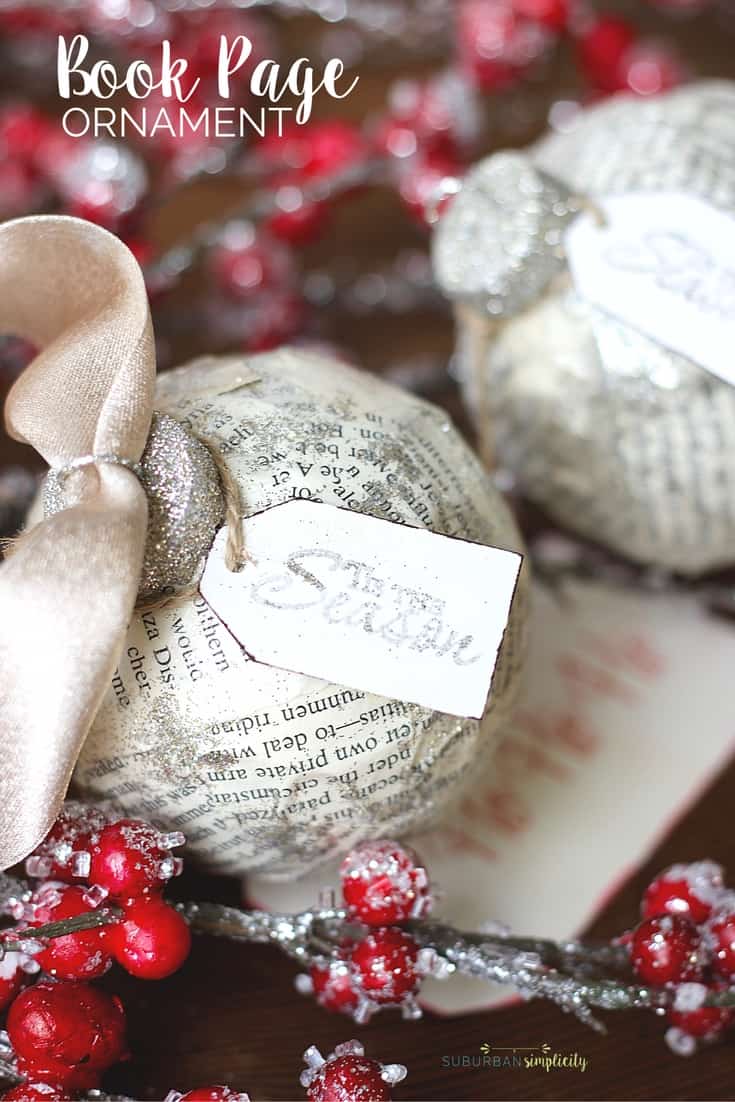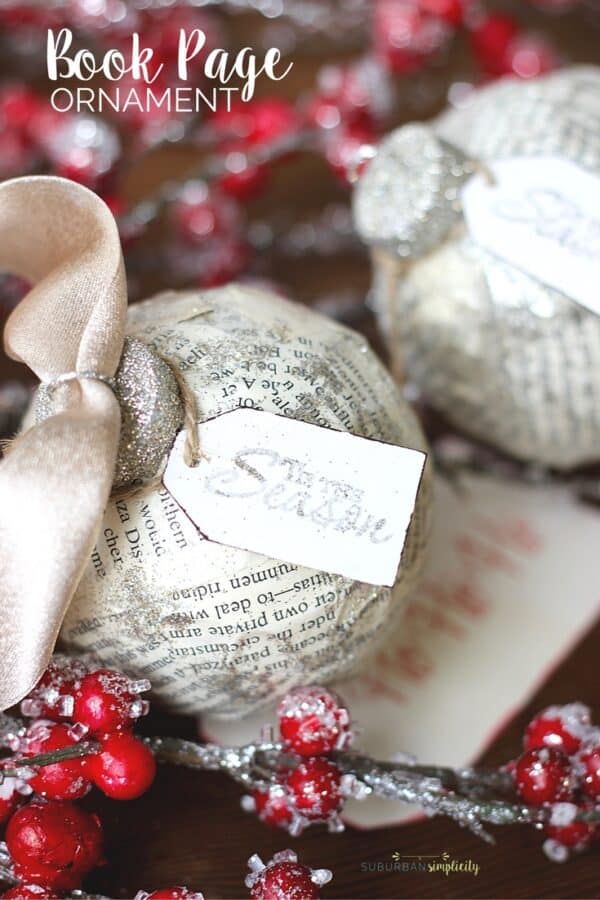 Book Page Glitter Ornament:  This is another simple ornament project using book pages, mod podge, and glitter.  Make a pretty hand tag and use twine to hang.  You could also use wrapping paper, fabric, or even paper napkins.
Stay tuned, as I will sharing other great DIY ornaments using styrofoam balls, clear glass bulbs, and pine cones. I will also be included in my "Christmas Decorating on a Budget Series;" ideas for the outside, table centerpieces as well as other tree decorating ideas.
What types of Christmas tree ornaments have you made?

Join the DD Community!
Join the Designed Decor Community and receive weekly free tips on DIY home projects, painted furniture, decorating, and much more.