If you are the person that will be responsible to bring the dessert for Thanksgiving, then this cream cheese pumpkin dip dessert is for you. I am always the "dessert person" in my family. I really don't like the cooking part as much as the dessert. I love to bake and try new recipes. I found this recipe on allrecipes.com. I sign up to receive dessert recipes delivered to my email so I am always finding really good recipes to try.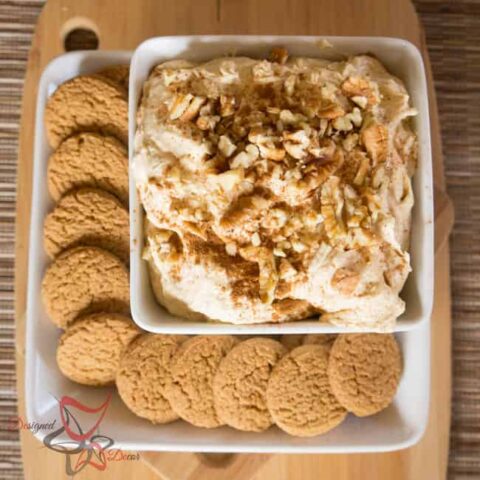 Cream Cheese Pumpkin Dip!
Ingredients
1 lb. cream cheese, softened
2/3 c. sugar
1 cup pumpkin pie filling)
1/2 tsp. salt
1 tsp. vanilla extract
2 teaspoons pumpkin pie spice
8 oz. Cool Whip, thawed
Optional: pecans and cinnamon for garnish
Instructions
Use a mixer to beat the cream cheese and sugar together until smooth.
Mix in the pumpkin, salt, vanilla extract, and pumpkin pie spice until smooth.
Mix in the cool whip, half of the tub at a time. Use a mixer to mix in the first half, and then fold in the second half with a large rubber spatula.
Garnish with chopped pecans and cinnamon.
Serve with graham crackers, ginger snap cookies, or pretzels.
Store in an airtight container in the refrigerator for up to 2 weeks.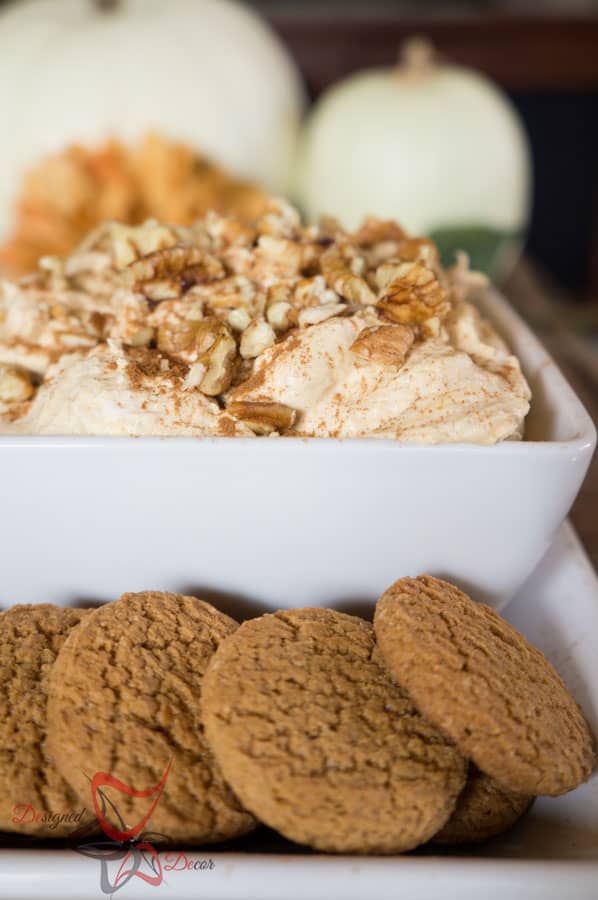 Join the DD Community!
Join the Designed Decor Community and receive weekly free tips on DIY home projects, painted furniture, decorating, and much more.