I love pumpkin recipes and this Pumpkin Snickerdoodle recipe is ranked up on the top of my list. I think pumpkin recipes should be served all year long and not just in the fall months. Who is with me on this?
After I saw this recipe on Pinterest, I knew I needed to make them this year. I love Snickerdoodle cookies and the same with pumpkin cookies, so why not put them together.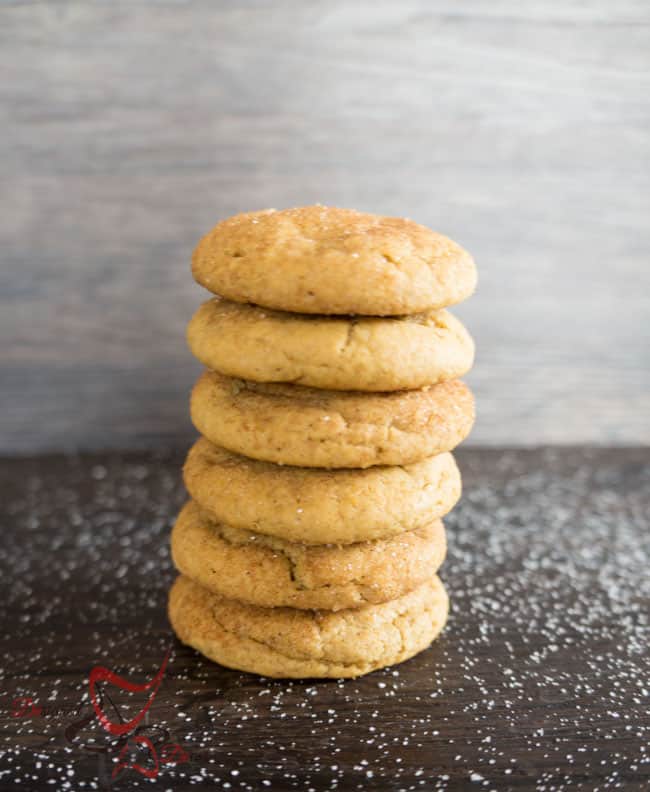 These pumpkin snickerdoodle cookies are the bomb!  They were easy to make and taste awesome.  They taste similar to a molasses cookie but with a pumpkin flavor if that makes sense to you.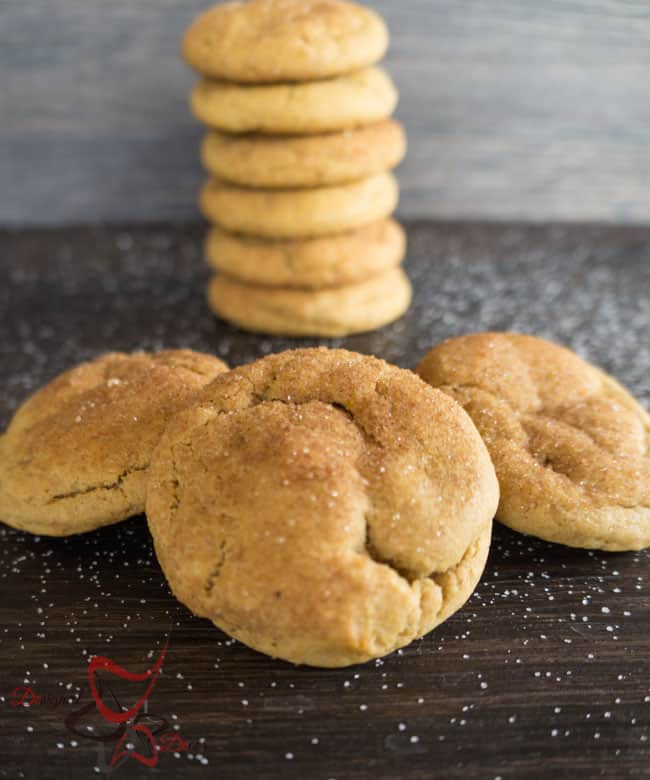 Pumpkin Snickerdoodle Cookies
Ingredients
3 1/4 cups all-purpose flour
3 1/2 teaspoon cornstarch
1 teaspoon cream of tartar
1 teaspoon baking soda
1/2 teaspoon baking powder
1/2 teaspoon salt
3/4 teaspoon ground cinnamon
1/2 teaspoon ground ginger
1/4 teaspoon ground nutmeg
1/4 teaspoon ground allspice
1 cup granulated sugar
3/4 cup packed light brown sugar
1 cup unsalted butter, softened
1 large egg yolk
3/4 cup canned pumpkin puree
1 1/2 teaspoon vanilla extract
For rolling
1/4 cup granulated sugar
1 1/2 teaspoon ground cinnamon
Instructions
In a mixing bowl whisk together flour, cornstarch, cream of tartar, baking soda, baking powder, salt, cinnamon, ginger, nutmeg, and allspice, set aside.
Cream together butter, granulated sugar, and brown sugar (do not over mix, just to combine.)
Mix in egg yolk, blend, add pumpkin and vanilla extract.
Slowly add in dry ingredients, mix until combined.
Cover the dough with plastic wrap and chill 45 minutes to 1 hour (dough should be slightly sticky) Preheat oven to 350 degrees during the last 10 minutes of refrigeration.
In a small bowl, whisk together 1/4 cup granulated sugar with 1 1/2 teaspoon cinnamon.
Scoop a small amount of dough(1 tablespoon), and shape into a ball, roll dough ball in the cinnamon-sugar mixture, and place on baking sheet.
Bake in preheated oven 12 - 14 minutes (light golden brown, they should look just slightly under-baked)
Cool on baking sheet for about 5 minutes then transfer to a wire rack to cool completely.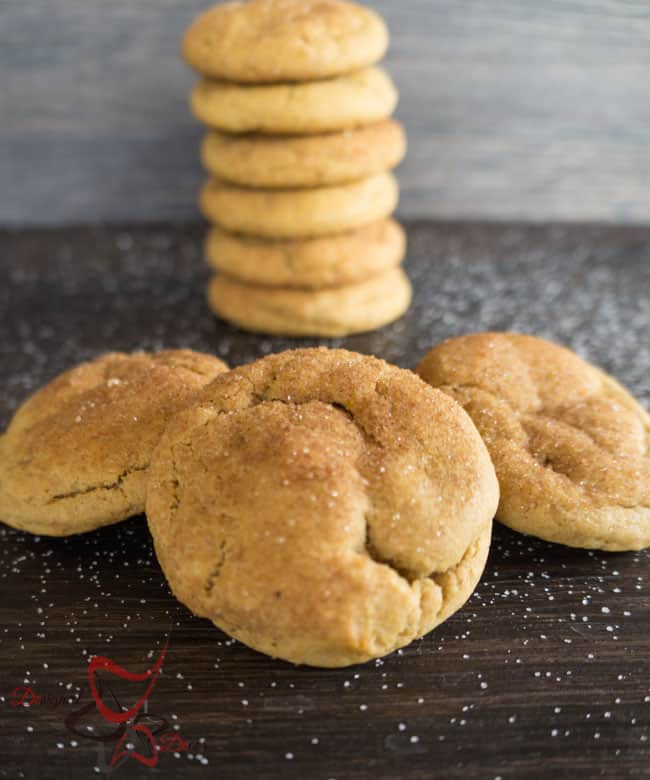 This recipe was easy to make and there is no icing the cookies like you would with some pumpkin cookie recipes.  You can also make the batch a day before baking and leave it in the refrigerator and remove it about 30minutes before baking.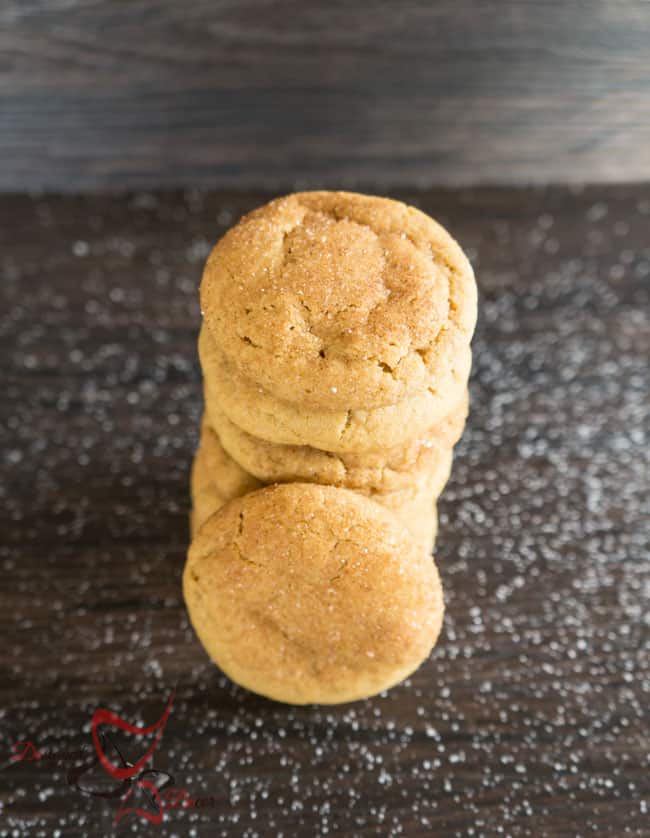 You could also freeze this dough and make only a few cookies at a time.  This is what I would need to do to avoid eating the entire batch of cookies, they are that good!  You would roll the dough into balls, and freeze it on a cookie sheet.  Once frozen, transfer to a freezer-safe container.  Freezing them on the cookie sheet will prevent the cookies from freezing together.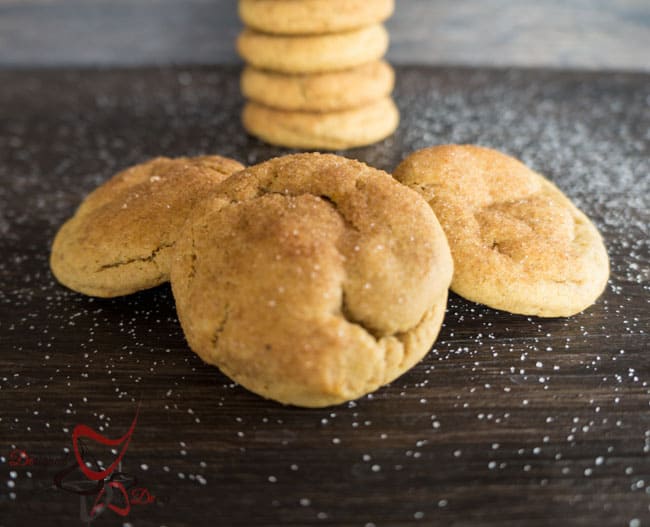 What is your favorite fall cookie?

Join the DD Community!
Join the Designed Decor Community and receive weekly free tips on DIY home projects, painted furniture, decorating, and much more.