I needed to get a little creative with this Month's Power Tool Challenge and use up some of the wood scrap pieces I have stacked in the garage. Our theme this month was Holiday, so I decided to make Rustic Holiday Decor items for the shop as well as one to send to a fellow Power Tool Challenge Team member. We are making it fun this month by doing Secret Santa and one will be mailed to my contact person. I hope she likes it as much as I do. This post contains some affiliate links. Click here for my full disclosure policy.
I used various left-over wood pieces in my garage; from old 2 by 4's to the PureBond plywood I used for my plank wall project.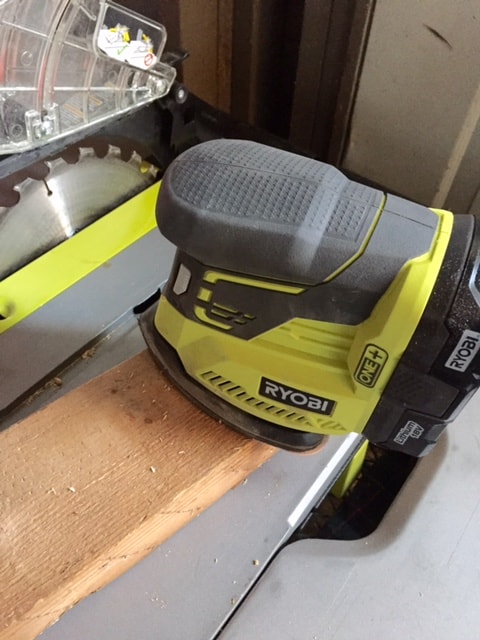 I started by cutting the wood pieces with my Ryobi table saw into lengths of 11 inches each. Once that was complete I sanded each piece using my Ryobi Corner Cat Sander.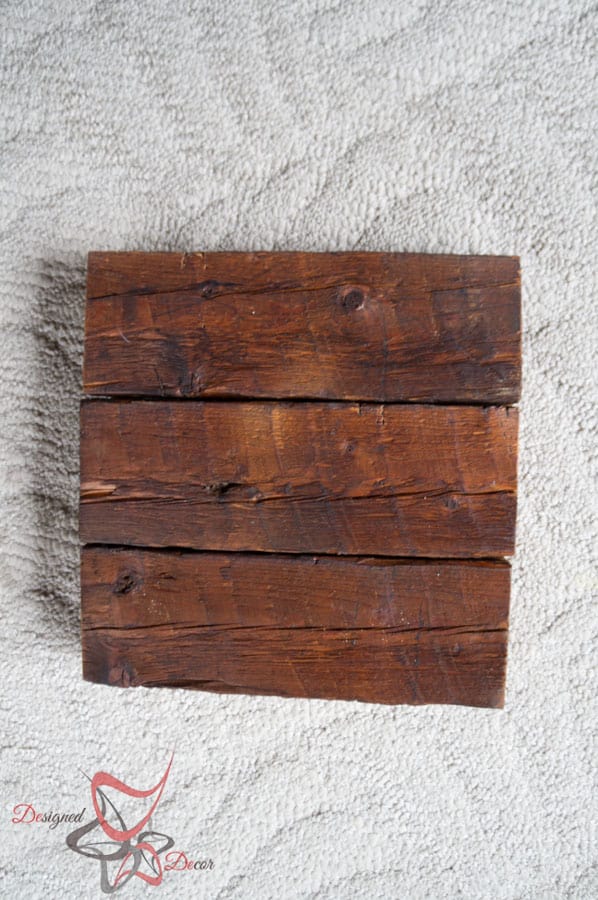 I stained each wood piece using various colors of stain so they all would not be exactly alike in color. I like to stain the wood pieces before attaching together, it makes it easier to stain in between the pieces.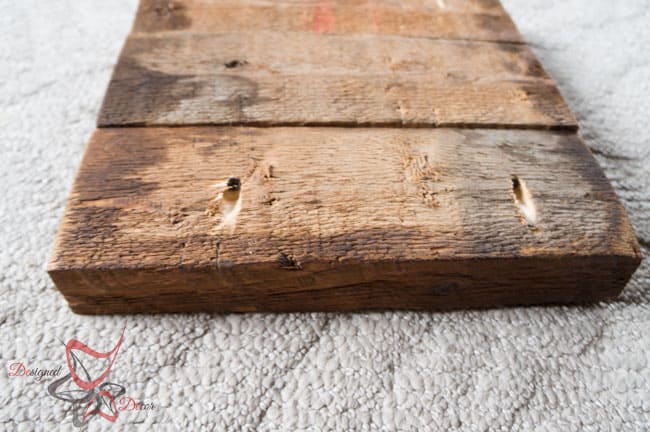 I used my Kreg Jig to attach the wood pieces together.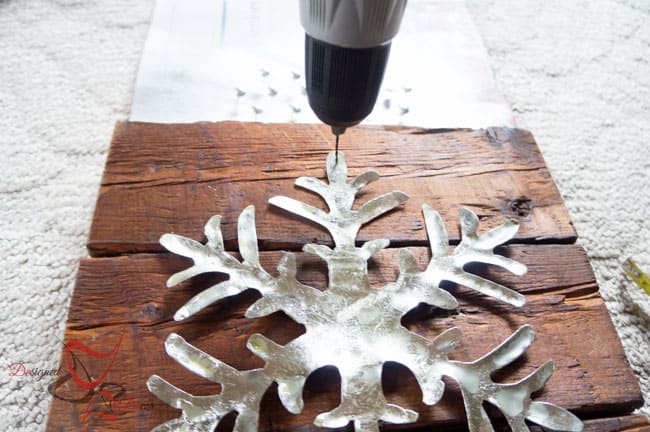 The metal snowflakes (<——these are the exact ones I used) I purchased from Amazon and I love them. I love the metal against the rustic wood pieces. The metal snowflakes only had one hole in them, so I had to drill another one to properly secure them to the wood blocks.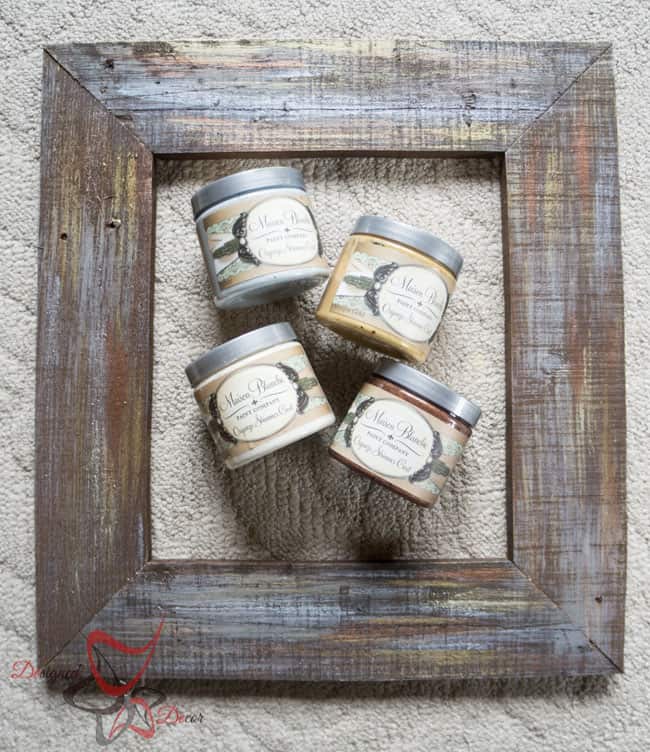 Some of the wood boards I framed out using pallet wood. I used my Ryobi Compound Mitre Saw using 45 angle cuts. I stained the frames brown and used Organza from Maison Blanche Paint.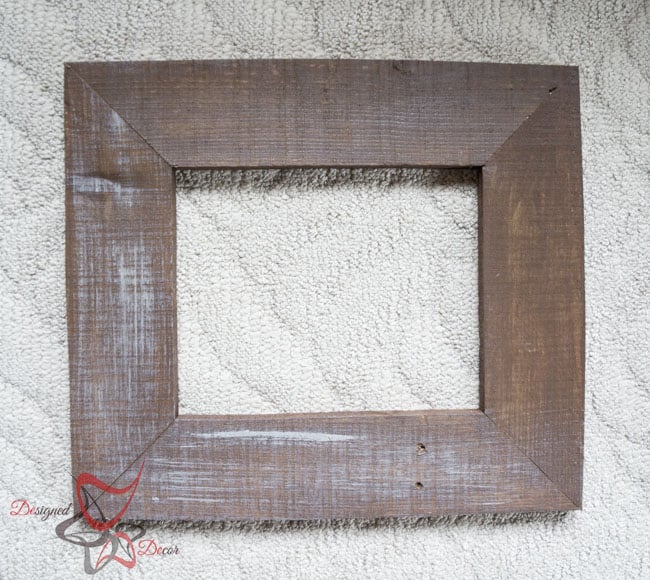 I used a dry brush technique and used the Organza in Silver, Antique Gold, and Bronze. I love how they turned out with just enough shimmer to accent the frame.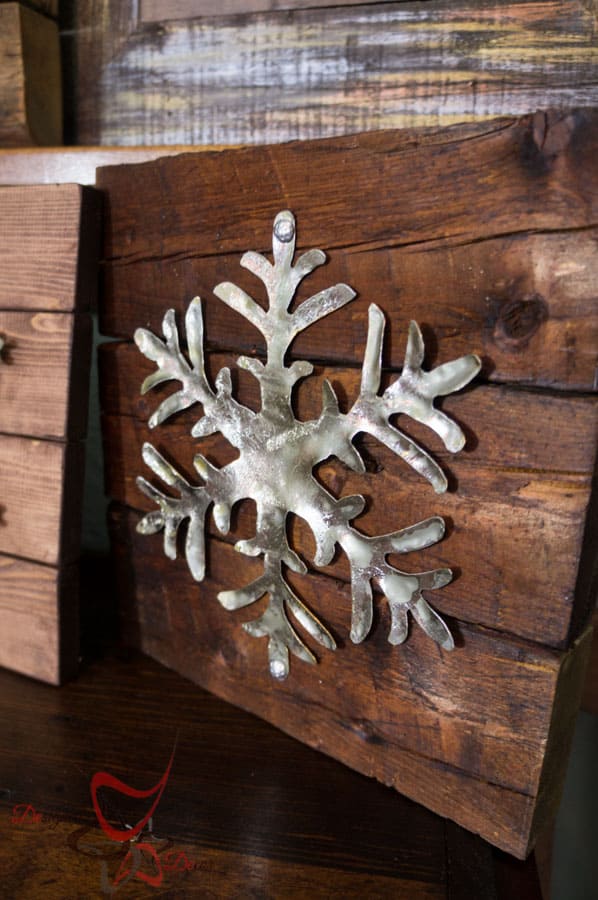 I used furniture tacks to secure on the metal snowflakes.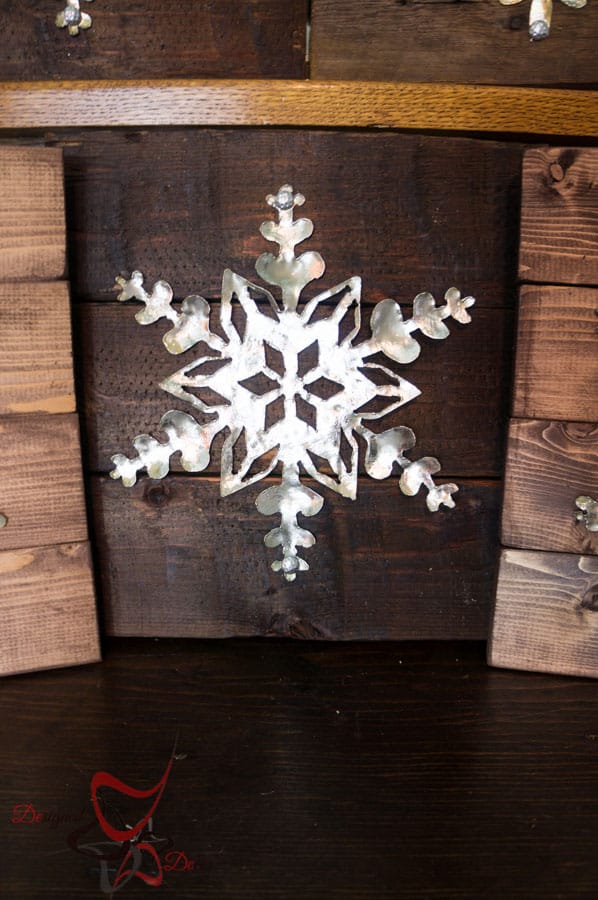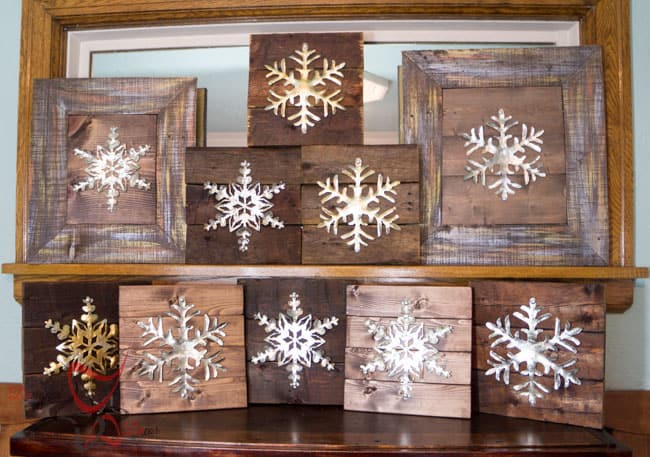 I love how each of these turned out.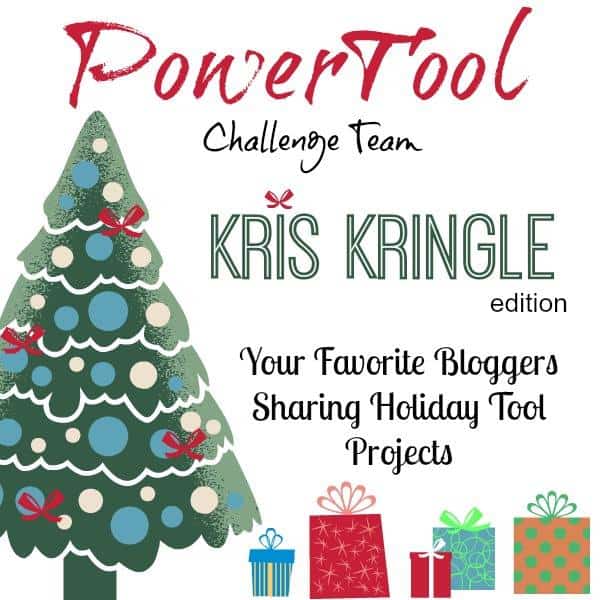 Please stop over to visit my fellow power tool challenge members and check out their creative Holiday items they built.

Join the DD Community!
Join the Designed Decor Community and receive weekly free tips on DIY home projects, painted furniture, decorating, and much more.