I am also entering my house tour over at Jennifer Rizzo, where she does a Housewalk Tour every year. So make sure you come over to vote for me!
I can't believe that Christmas will be here in 3 weeks! Yep, even if you are ready or not. I have shared bits and pieces of my home as I have shared my "Christmas Decorating on a Budget" series. Well today, I am just going to share my Christmas Home Tour. I did get things decorated early this year and I am grateful.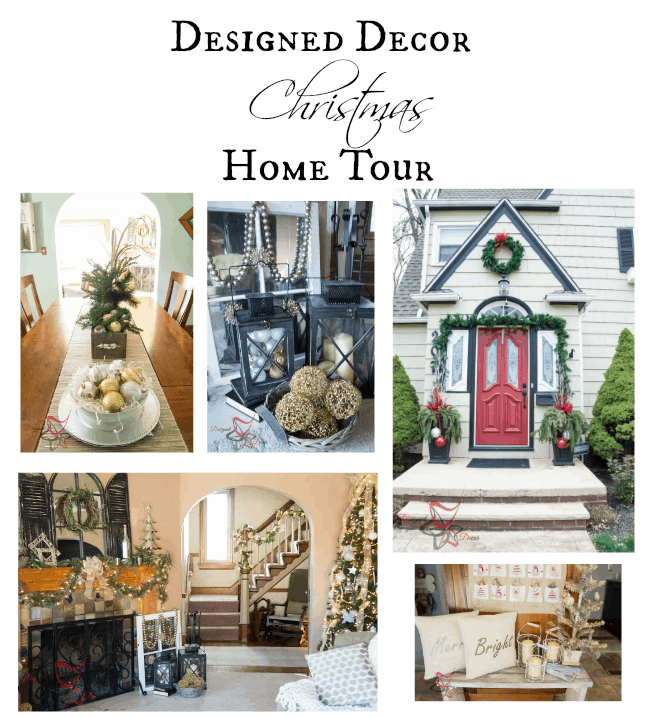 I took advantage of our mild November temperatures and began my outside decorating before Thanksgiving.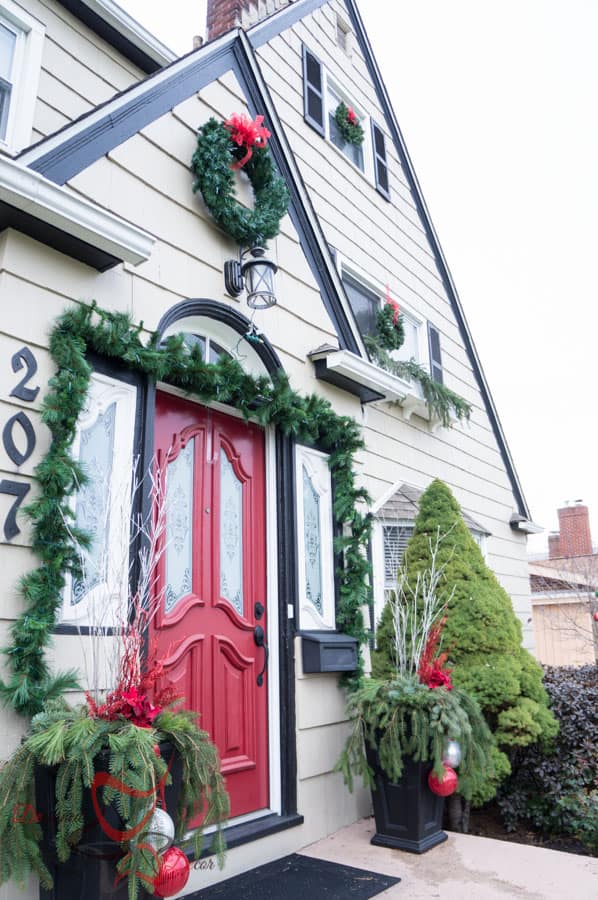 I decorated my planters and window boxes using fresh pine. I love how they drape and spill out of the boxes.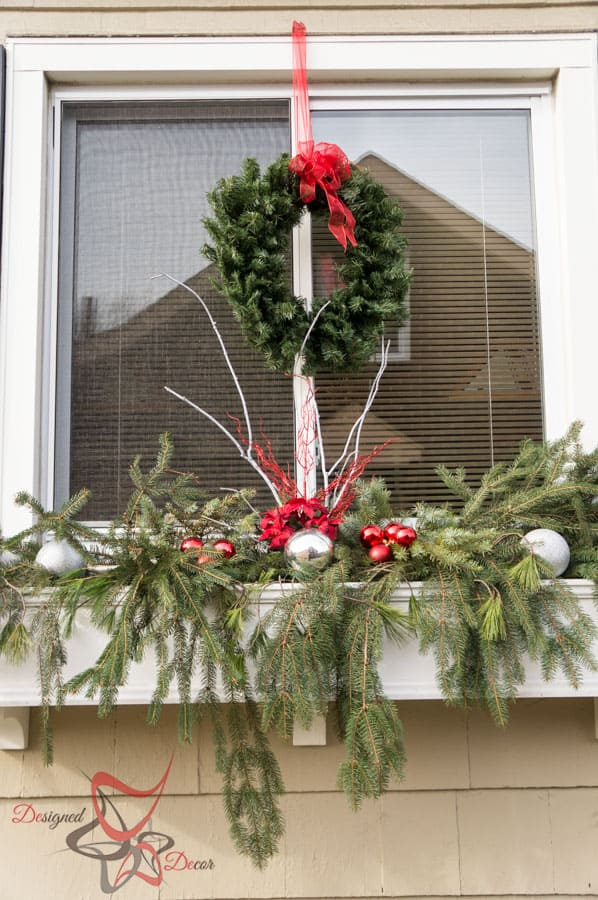 I spray painted branches and added a few pops of color with ornaments, ribbon and floral.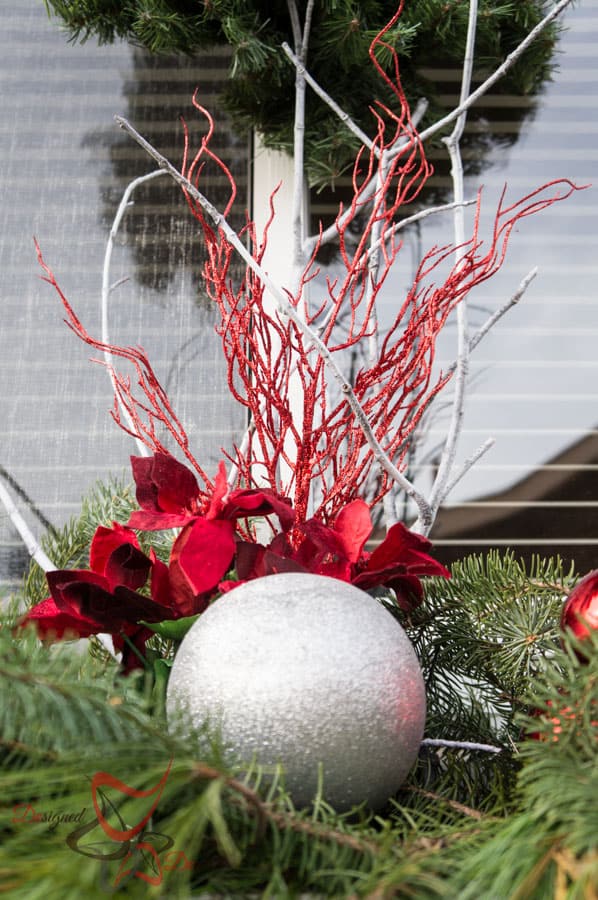 Welcome to my Living Room!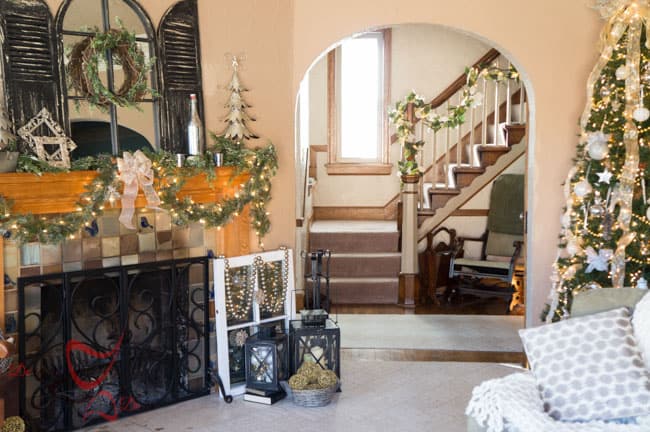 My favorite part of the living room is the mantel. I did a post on how I staged my Christmas mantel and shared the steps as I decorated.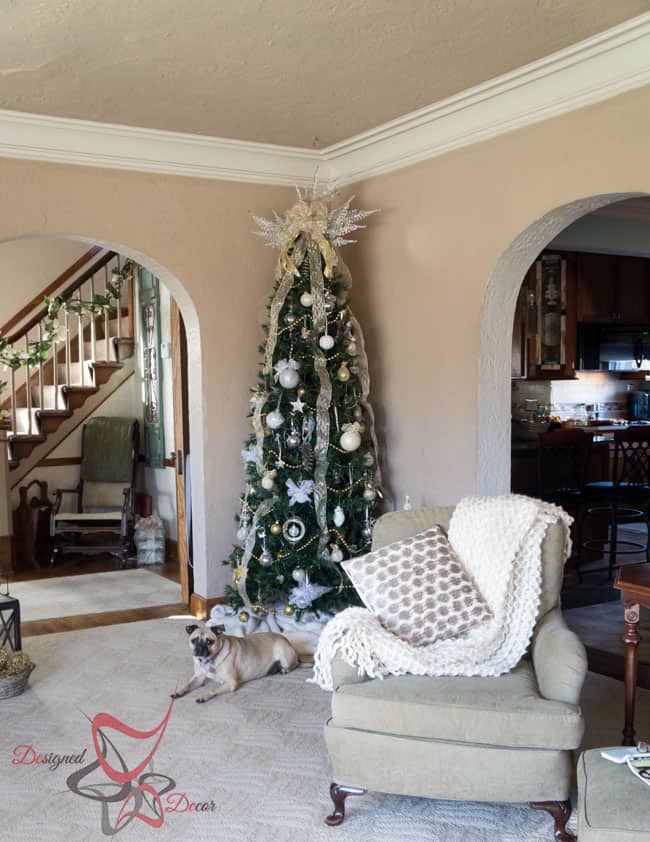 Say hello to Miss Cinnamon. It is hard to keep her out of my photos and that is why she has the nick name of "Professional Photo Bomber."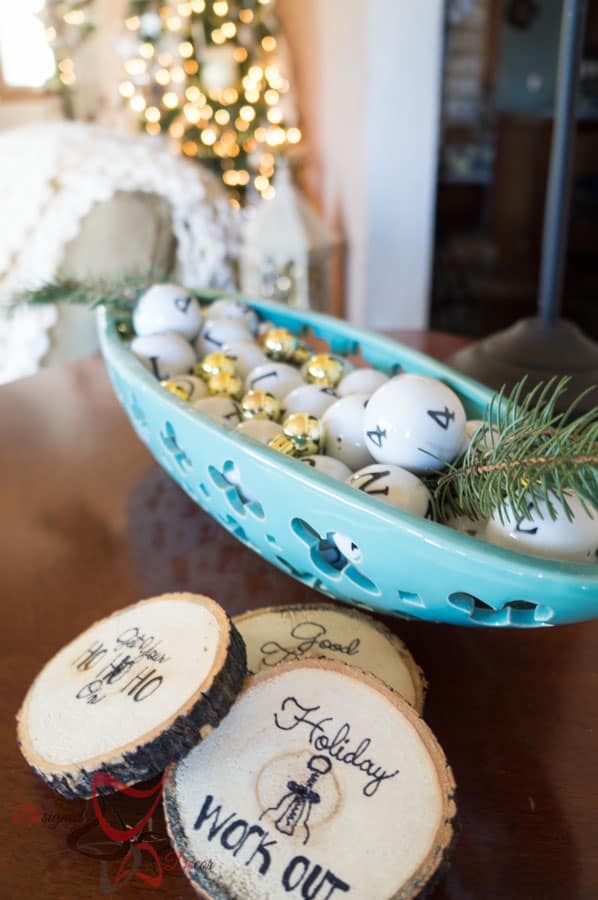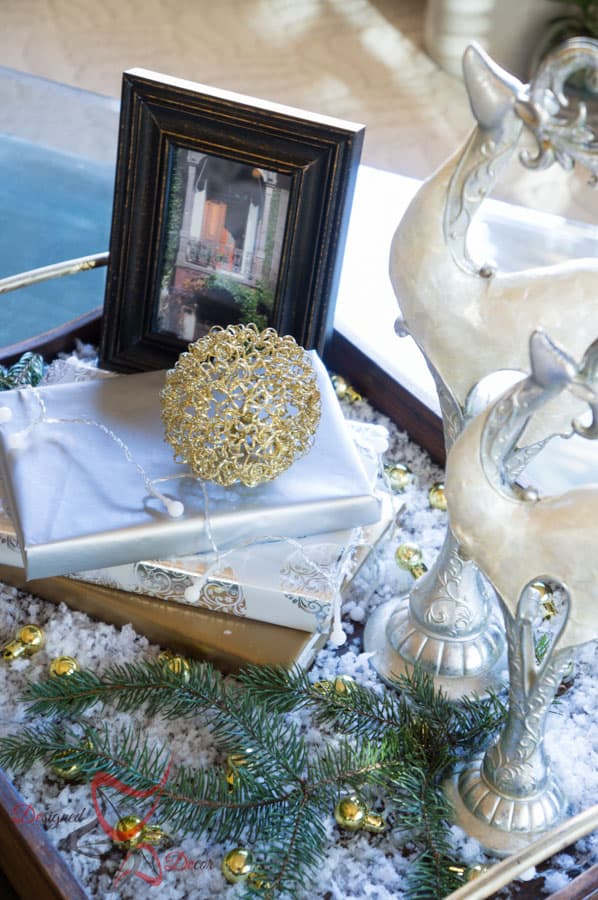 Dining Room!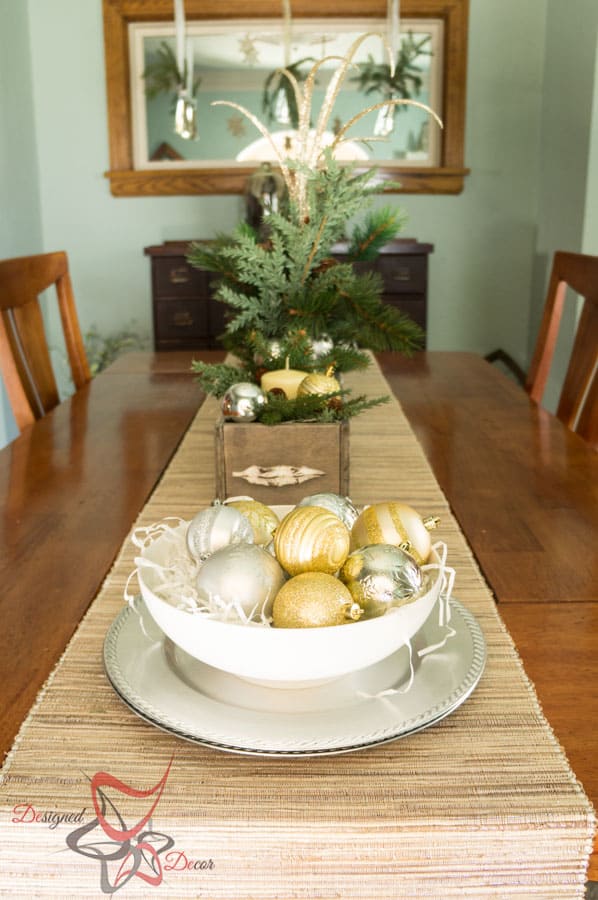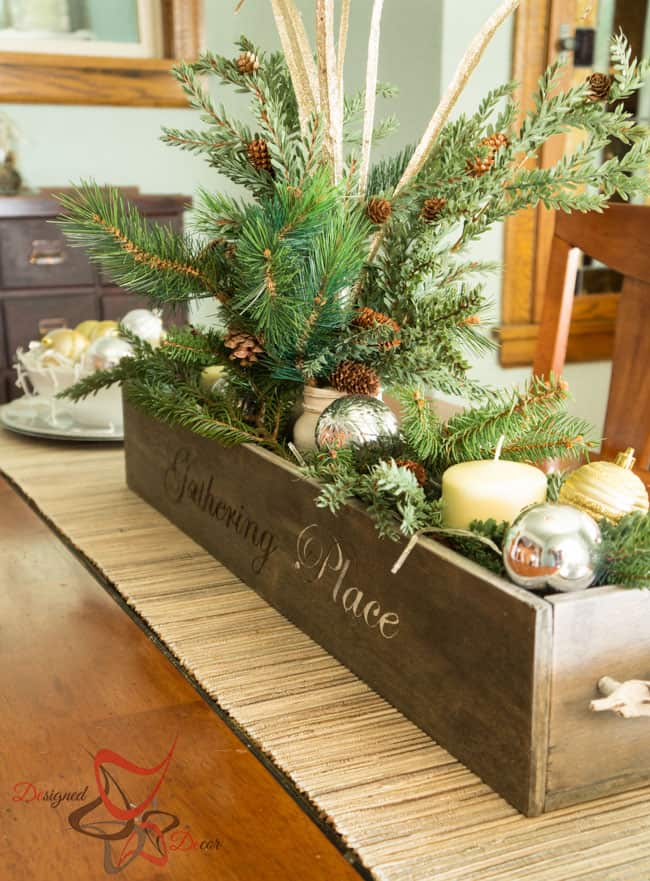 My dining room table centerpiece is a mix of fresh and fake greens, candles and a few ornaments. I kept the centerpiece practical with function in mind. We eat at this table and I did not want to remove the tablescape to eat.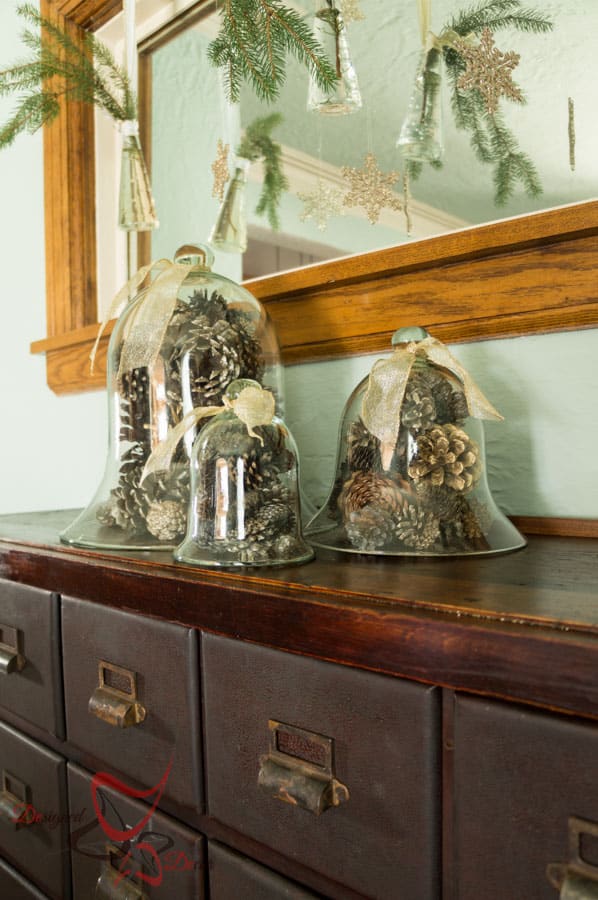 I love using natural elements to decorate. I filled the cloches with painted pine cones and hung fresh pines above.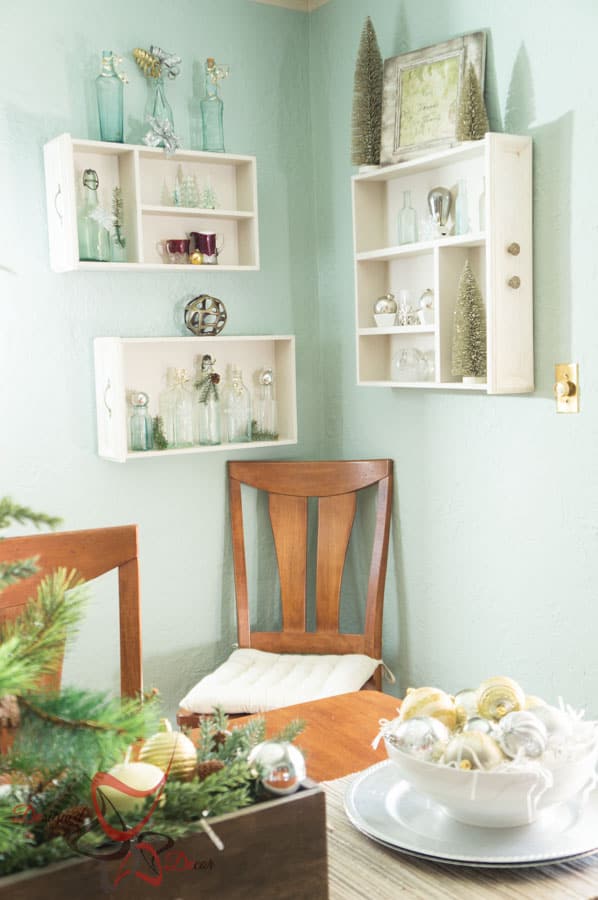 Repurposed drawer shelves are filled with a balance of everyday decor and a few touches of seasonal.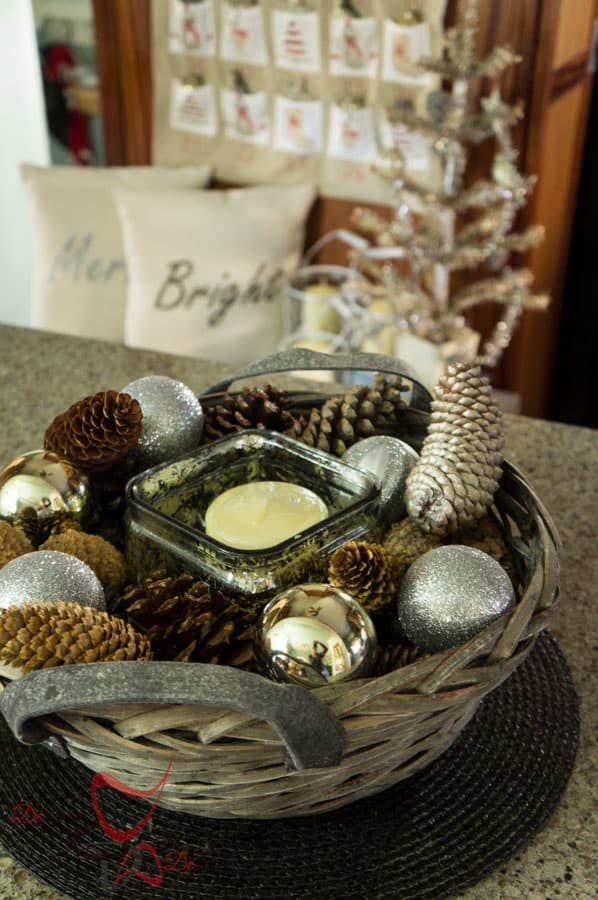 I found a small section in the kitchen to decorate this year. I have a tiny kitchen so I usually keep the Christmas decor to a minimum.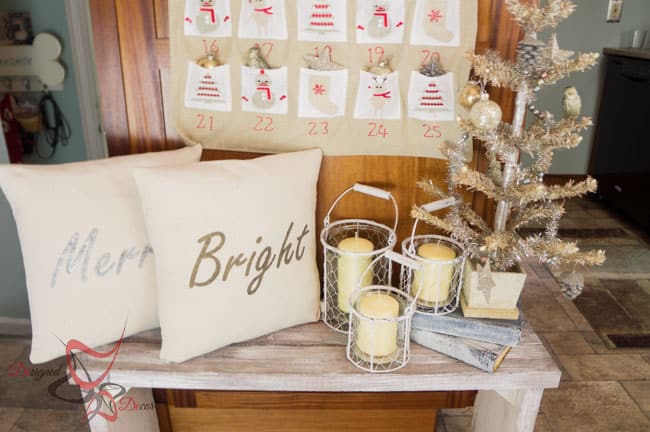 Created a cute vignette in the Kitchen using a bench from outside and a few decorative accessories. The pillows are ones I made and they are SEW easy!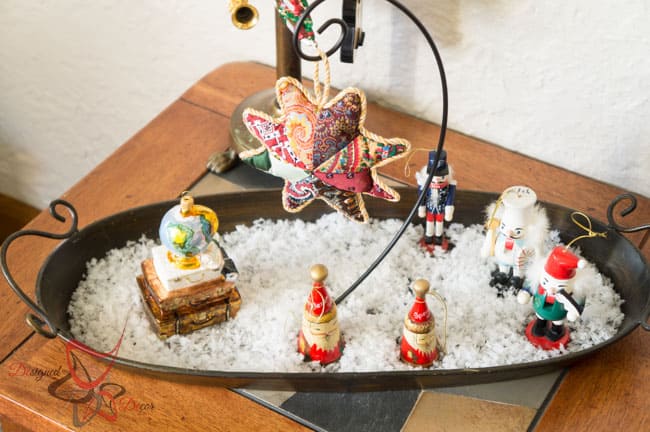 This is the first year that I am not decorating our love tree with all the boys ornaments. I took a few of the favorites and displayed them on a serving tray.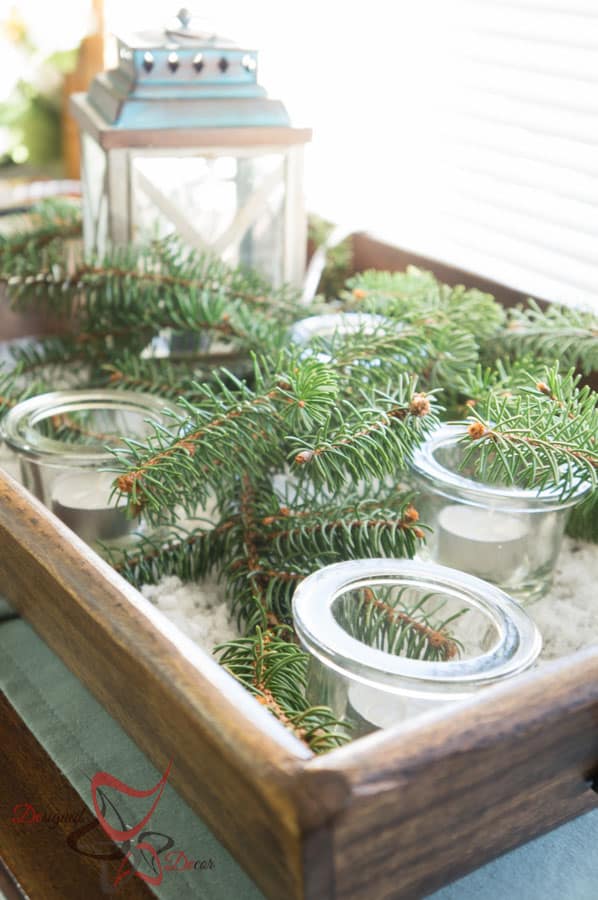 It's easy to decorate a serving tray with a few candles, fake snow and add some fresh pine. I hope you enjoyed my Christmas Home Tour. I want to Thank you all for your support and I hope your Christmas is filled with many blessing and much joy!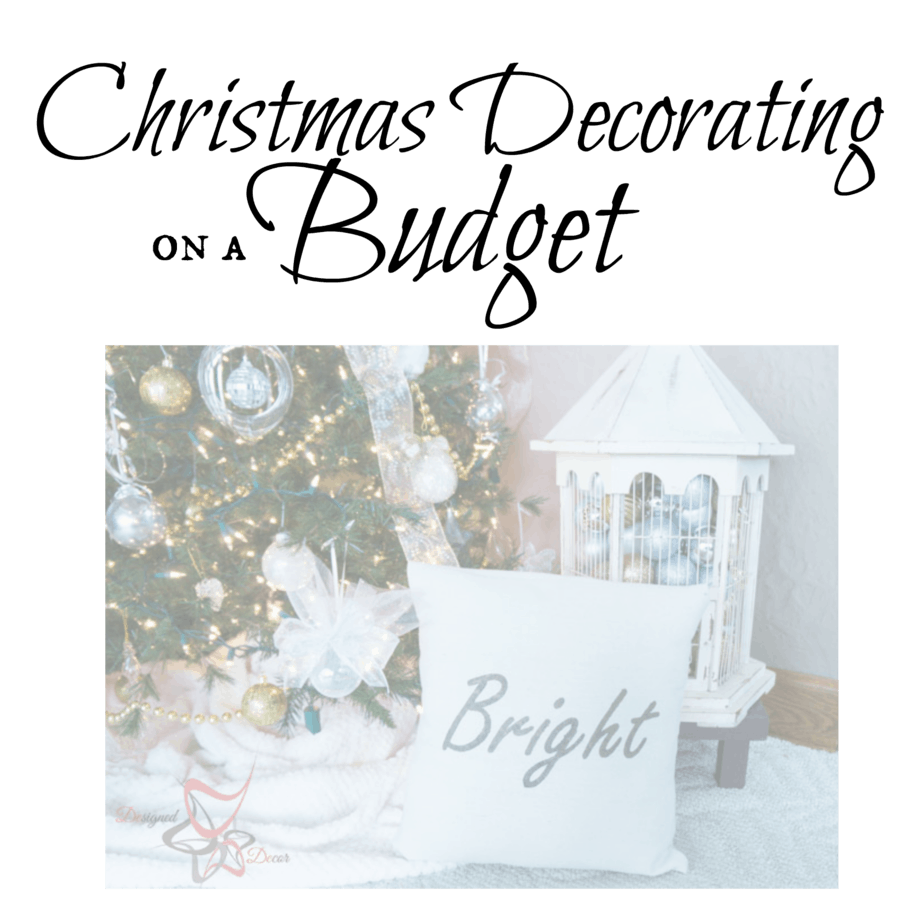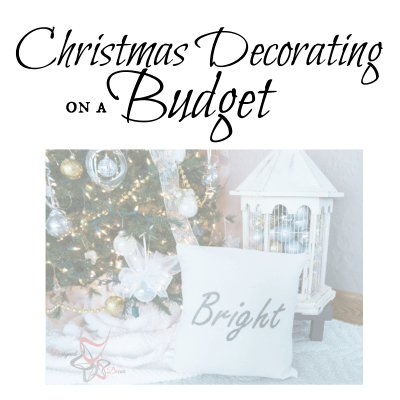 Don't forget to visit my posts about "Christmas Decorating on a Budget" series; start here —>Paper Mache Ornaments

Join the DD Community!
Join the Designed Decor Community and receive weekly free tips on DIY home projects, painted furniture, decorating, and much more.