I can't believe that it is December and another year will be on the books soon. I am excited to welcome you into my home for my Christmas Home Tour 2016. I had all the Christmas decorating done by December 1st, this is a first for me. Now I can sit back and really enjoy the season now that the decorating is done.
The picture above is my small entryway into my home. Welcome!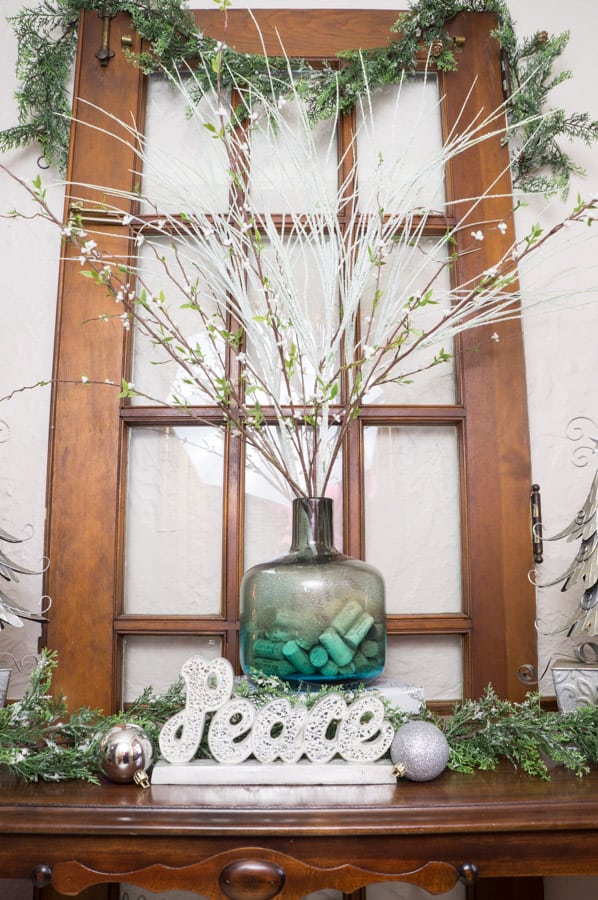 This has been a fun spot to decorate now that I placed the sofa table here and found the door at a garage sale. I was able to purchase 2 sets of french doors at this garage sale for $8 a piece. I was happy with that score! I kept this set and painted and sold the other set at my shop. I did have my antique armoire in this place and moved that since I thought it was too big for this space.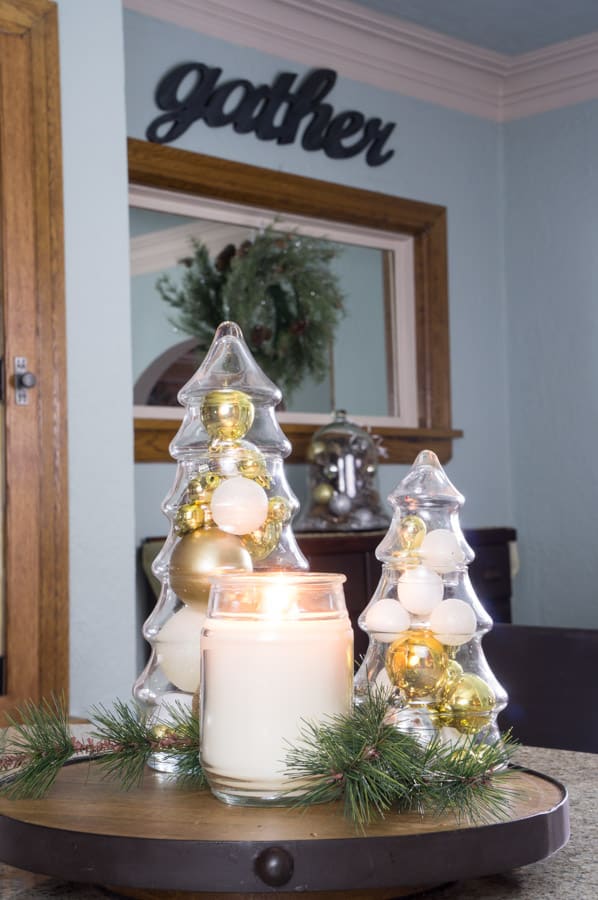 Sometimes it is the easiest of decorations that I like the best. I have had these glass trees for many years in my holiday stash. They have been filled with many different things over the years and I think the bulbs are my favorite. Add a great smelling candle and a splash of green and you have a simple vignette.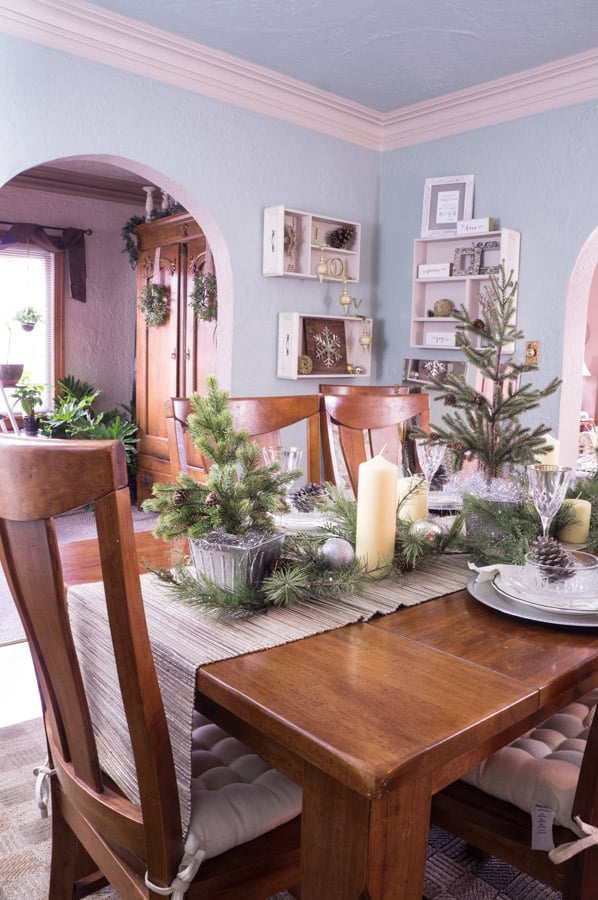 Usually, I have a simple tablescape on our dining table but this year I decided to give it a full tablescape. It is usually just the 2 of us eating dinner, so we eat at the kitchen island.
I have "rustic glam" happening this year with my Christmas Decor. I love using gold and silver since they are very neutral compared to using the traditional Christmas colors. I added in the rustic touches with the pine trees and all the wood gives it a great touch of rustic.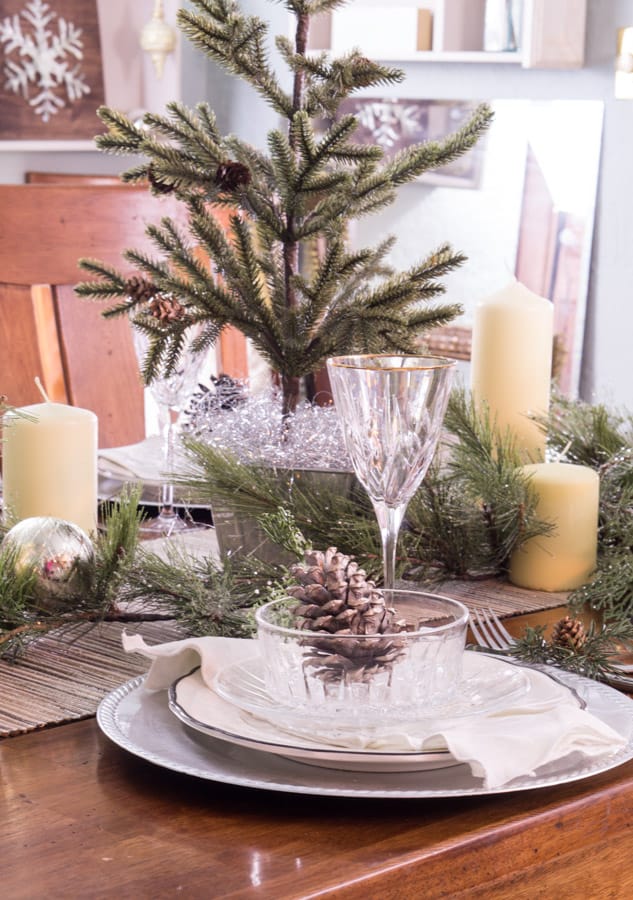 Make sure you are following me on Instagram as I will be sharing more details of my home through the entire month of December.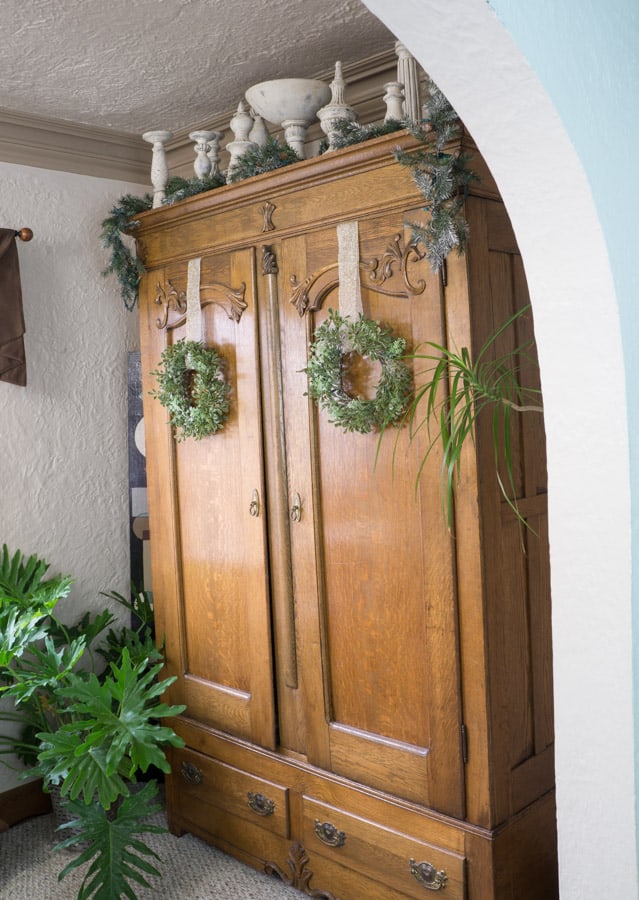 The antique armoire I mentioned early, fits so much better in this space. Add a few small wreaths and lighted garland to the top and you have simple Christmas decorating.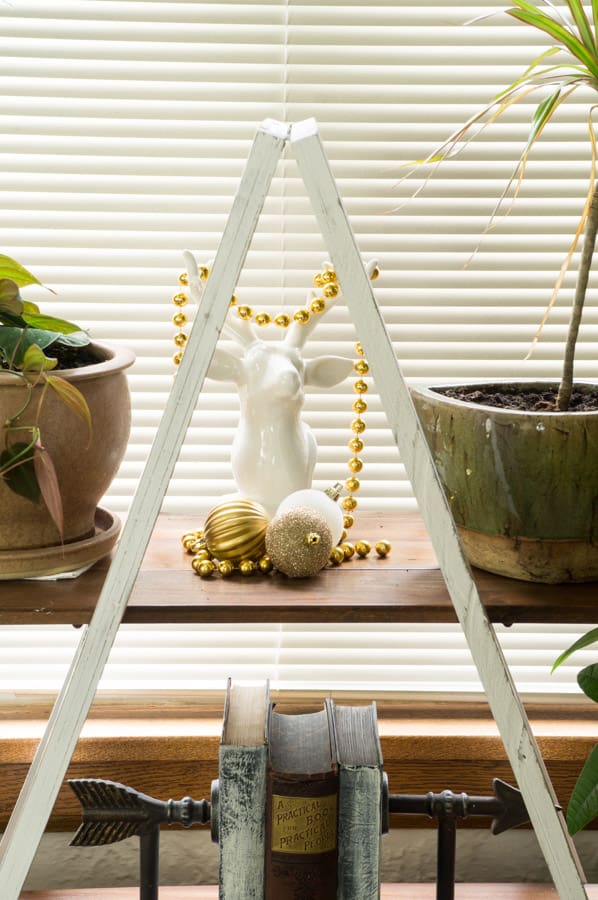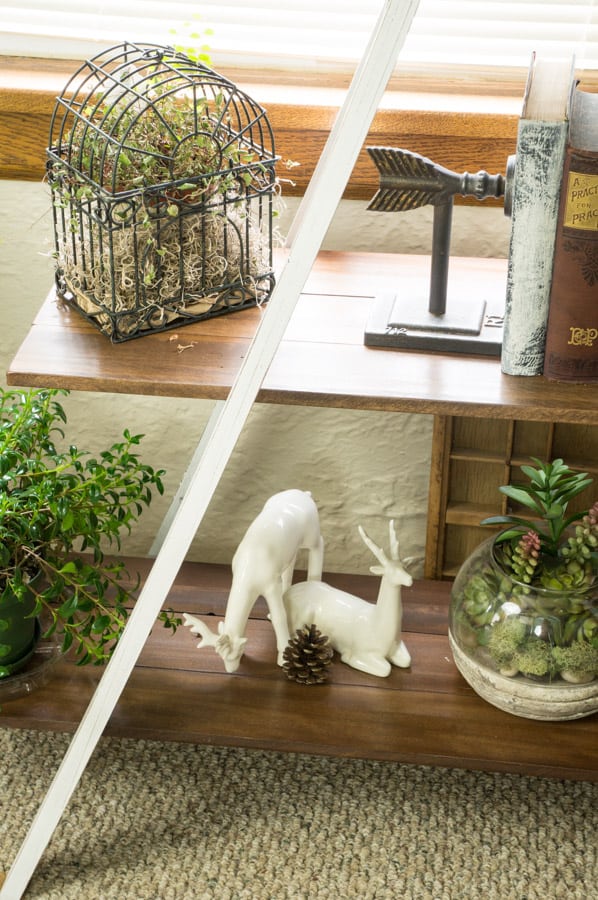 I added a few white deer, pinecones, ornaments and bead garland to my DIY plant stand.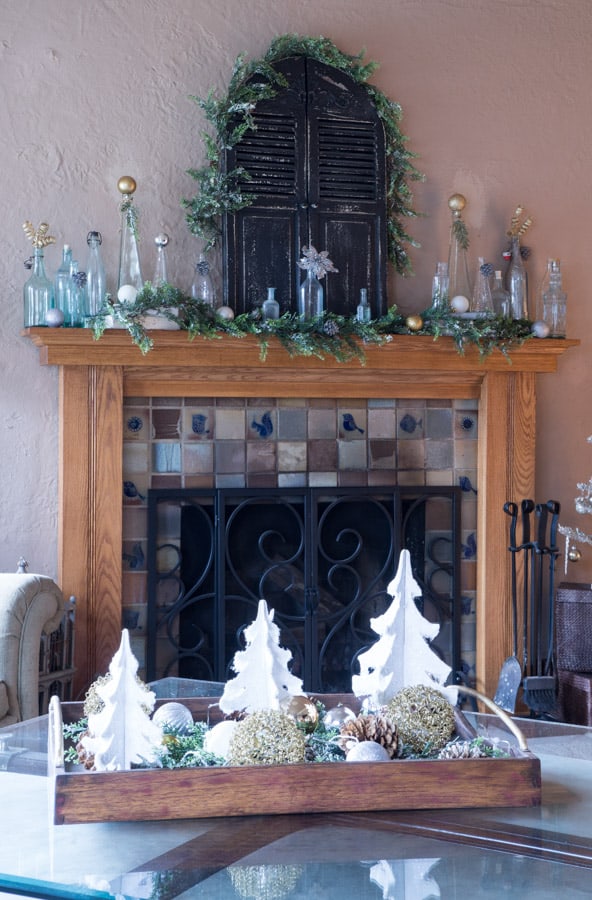 Another favorite area to decorate in my home is the mantle. I like to have the mantle look different every year. I use all the same Christmas decorations, I just move them around to different areas of my home to make it seem that my Christmas decorations are different.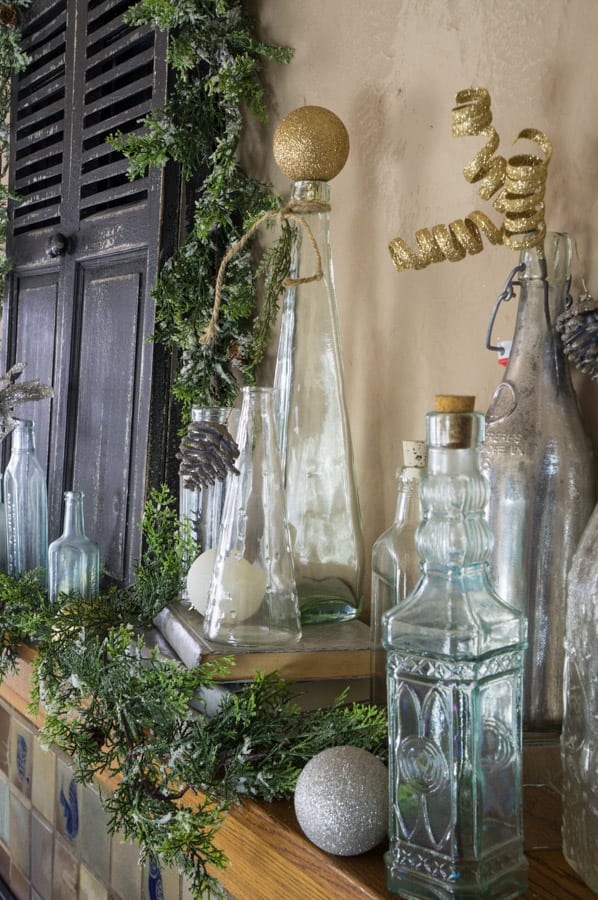 This also is a simple Christmas statement. Added garland and ornaments and it gives it the perfect mix of change of seasons.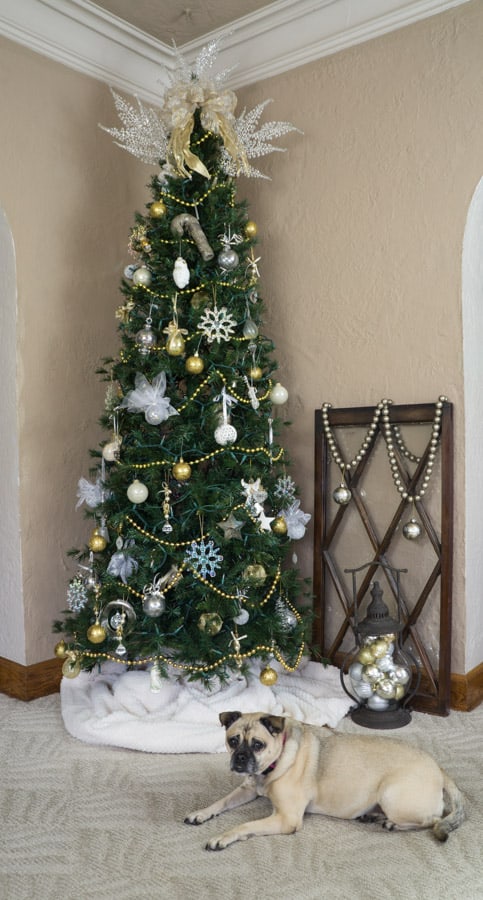 Of course, it would not be Christmas without my pretty tree. Miss Cinnamon wishes you a Merry Christmas! She is waiting for my to place her doggy treats under the tree.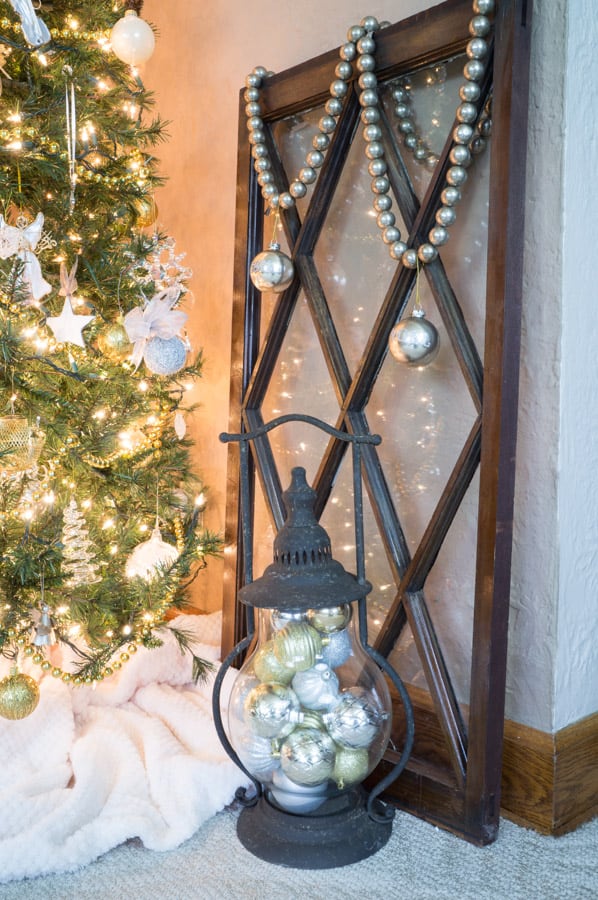 I use both of these pieces in my everyday decor and just added some shimmery touches.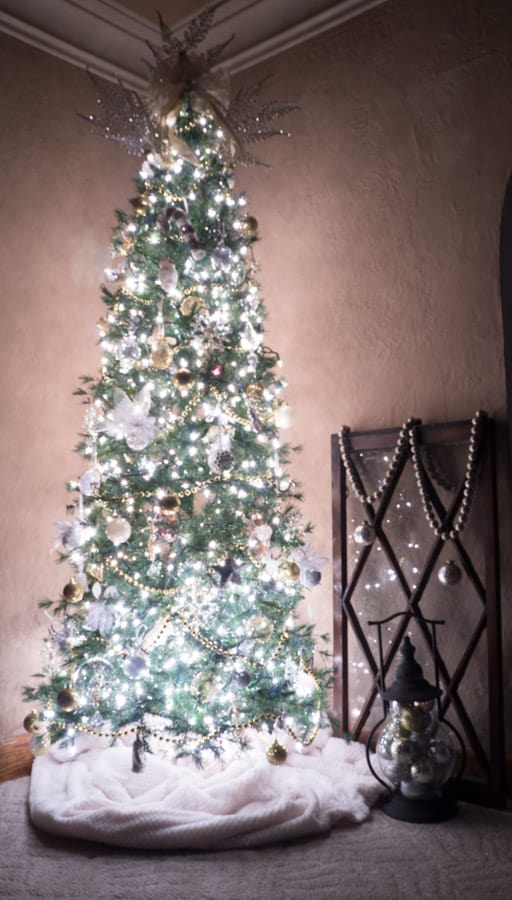 I love to sit and stare at this beauty every night!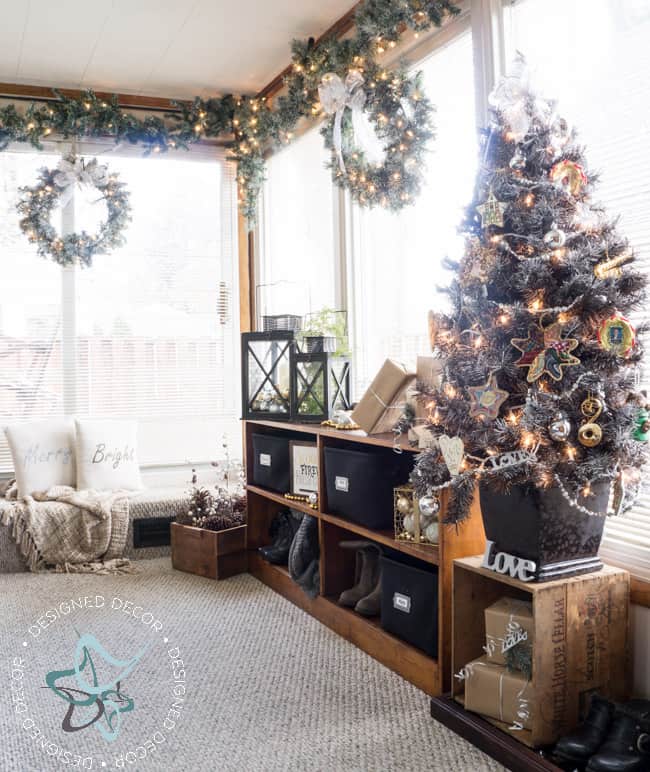 If you missed my post of our "Love Tree," make sure you stop over to read the story behind it and our Christmas traditions. This is the first time for decorating my office and I love how it turned out. I hope you enjoyed my 2016 Christmas tour and you can check out how I decorated last year.

Join the DD Community!
Join the Designed Decor Community and receive weekly free tips on DIY home projects, painted furniture, decorating, and much more.