Wow, It is December already and that means this is our last month for the 2016 Power Tool Challenge Team. This month we decided to make something Holiday related and do a gift exchange with a few of the PTCT members. I made this Joy Holiday Sign by repurposing a cabinet door.
This project could even be made without power tools, that is how easy it is to make.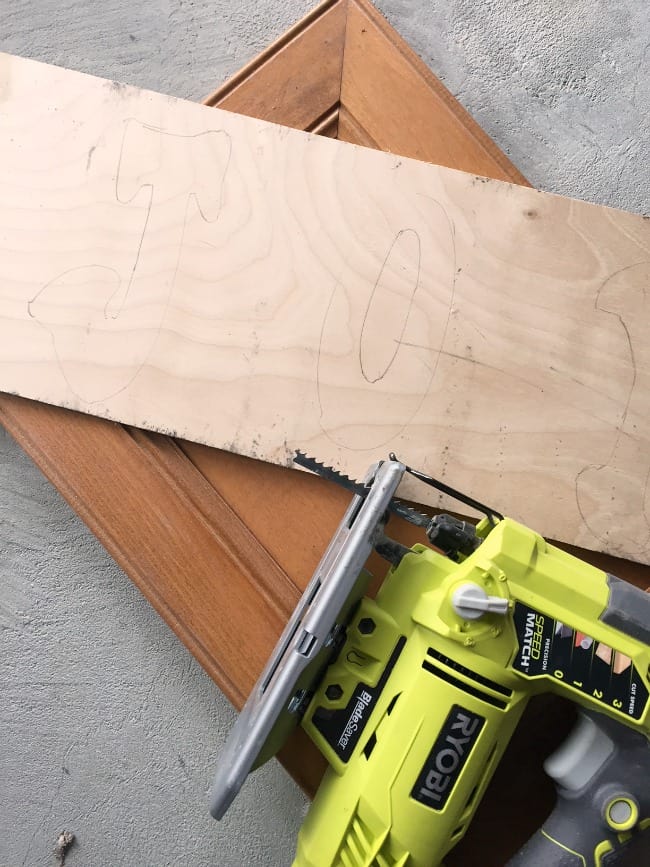 I had this small cabinet door in my junk stash along with a thin piece of plywood. I made a template to trace the JOY letters on the plywood and cut out using a jigsaw. Or, you could go to your local craft store and purchase the wood letters.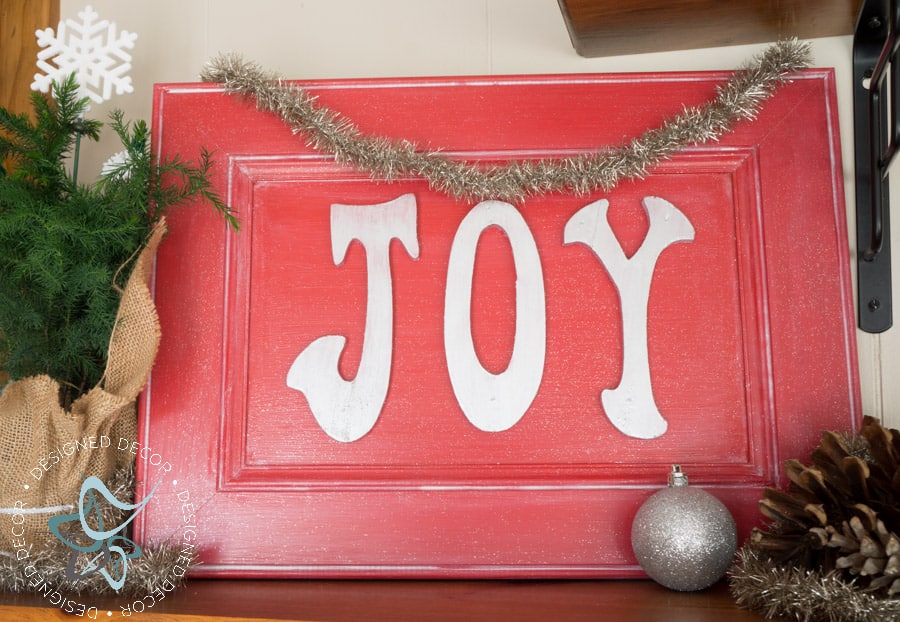 I painted the cabinet door and the wood letters using Maison Blanche in the color cerise. I then used a 50/50 mix of the color Maison White and water and did a white wash effect over the cerise. I applied 2 coats of Silver organza over the wood letters and 1 coat of silver glitter varnish on the cabinet door.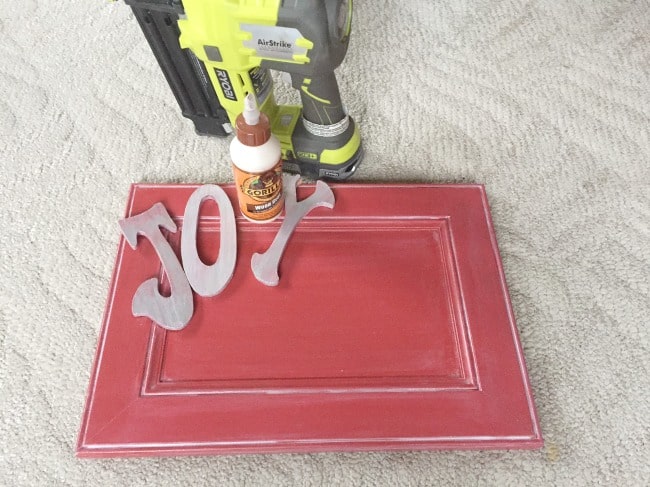 I attached the Joy letters using wood glue and my air nailer. Again, you could just use wood glue without the power tools.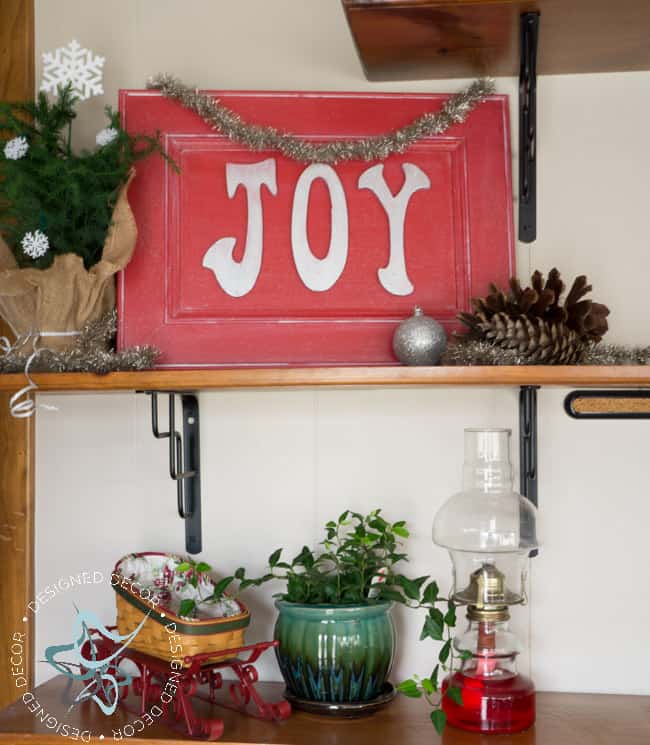 Such a simple way to repurpose an item and add a simple Holiday Plaque to your Christmas Decor. Make sure you stop over to visit the other ladies and what they made for the Holiday Challenge. I will be receiving one of these fabulous items and I can't wait to see what I receive.
Wooden Chair Spindle Snowflake by Interior Frugalista
Hanging Christmas Card Holder by H2OBungalow
DIY Cookbook Stand by Dogs Don't Eat Pizza
DIY Pallet Wood Shadow Box by Create And Babble
Repurposed Cabinet Door Joy Plaque by Designed Decor
Textured Photo Transfers To Wood Blocks by The Kim Six Fix
DIY Cheese and Crackers Serving Board by Virginia Sweet Pea

Join the DD Community!
Join the Designed Decor Community and receive weekly free tips on DIY home projects, painted furniture, decorating, and much more.