These Holiday Oatmeal Cookies are a HUGE hit at my house. They were gone in 2 days! Each of us had our share so the next time I make them, I need to have more control. They did not make it to Christmas, that is what happens when you make cookies early in my house.
One of the boys is not a raisin fan, so I decided to give my oatmeal cookies a different twist. I substituted the raisins for pecans and added the red and green M&M's for the Holiday twist.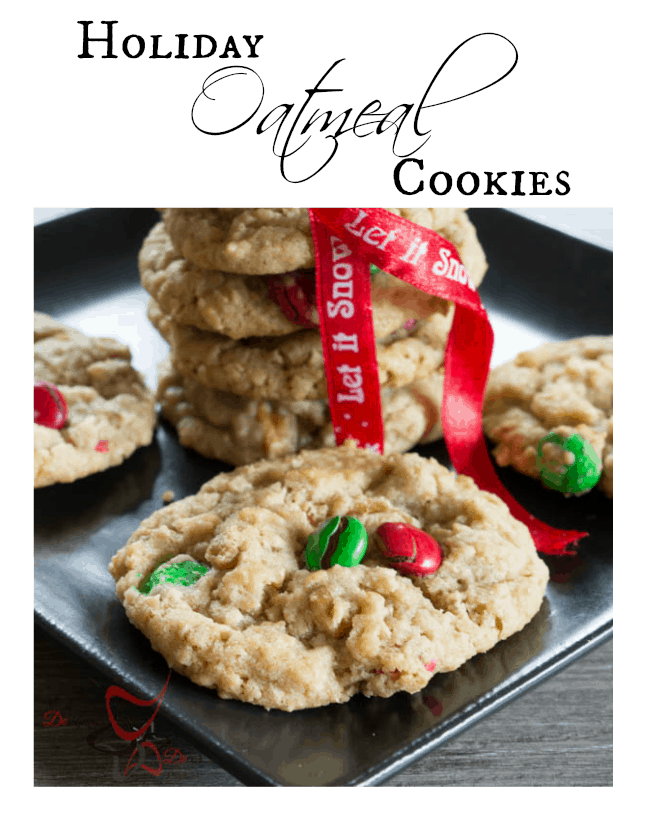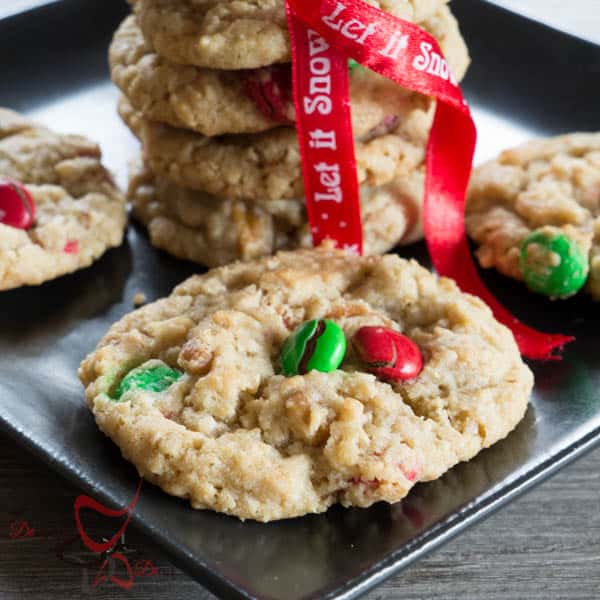 Holiday Oatmeal Cookies
Ingredients
1 1/2 cups all-purpose flour
1 teaspoon baking soda
1/2 teaspoon salt
1 cup (2 sticks) butter, softened
3/4 cup packed brown sugar
1/2 cup granulated sugar
1 egg
1 teaspoon vanilla extract
3 cups old-fashioned oats, uncooked
1 cup chopped pecans
1 1/2 cups M&M's
Instructions
Preheat oven to 350 degrees.
Combine flour, baking soda, and salt.
In a large bowl, beat butter, brown sugar, and granulated sugars until creamy, occasionally scraping the bowl with a rubber spatula.
Beat in egg and vanilla.
Gradually beat in flour mixture just until blended, occasionally scraping bowl.
Stir in oats, pecans, and M & M's.
Drop dough by tablespoons, 2 inches apart, on an ungreased large cookie sheet.
Bake cookies for 13 to 15 minutes or until the tops are golden.
Transfer cookies to wire racks to cool
 You can use this recipe year-round and substitute the M & M's with chocolate chips.   My family loves pecans, so I try to use them in most of the recipes that call for nuts or I just add them to most of my recipes even if they don't call for nuts.  I believe in most cookie recipes you could easily add pecans.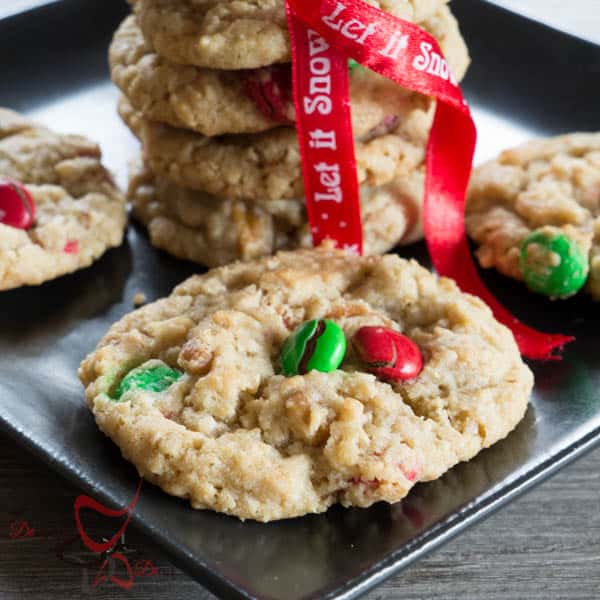 This is one of my favorite times of the year because of baking cookies.  Although I bake year-round, I love sharing my cookies for the Holidays.  I know my boys love it because they have all types of cookies to eat.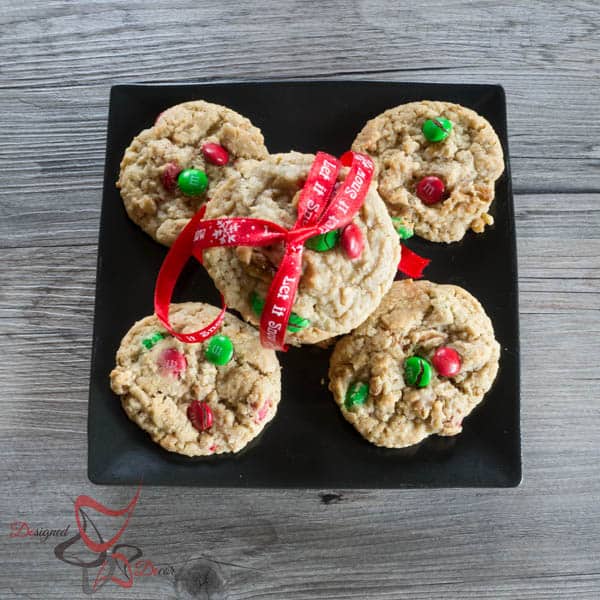 What is your favorite cookie to make for Christmas? Do you have any family must make?
Check out these other great cookie recipes to try for the Holidays!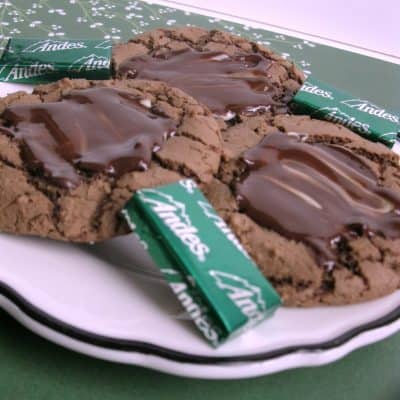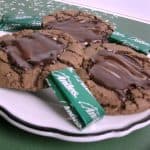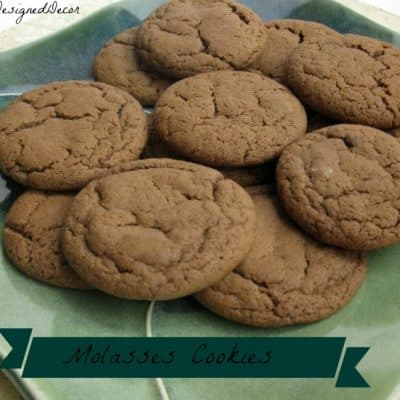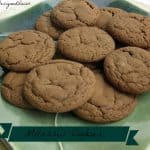 Join the DD Community!
Join the Designed Decor Community and receive weekly free tips on DIY home projects, painted furniture, decorating, and much more.