Are you a jigsaw puzzle lover? Do you need a gift for one? Let me do the shopping for you and give you my favorite items and ones that will be perfect for gift giving.
This post contains affiliate links. Click here to see my full disclosure policy.
Working a jigsaw puzzle
Of course, the first item on my list is our puzzle table! This is the perfect table to easily open and close the table to access the puzzle.
You can actually use the table for other things and it keeps those fun-loving animals or kids away from your work in progress. No more lost puzzle pieces!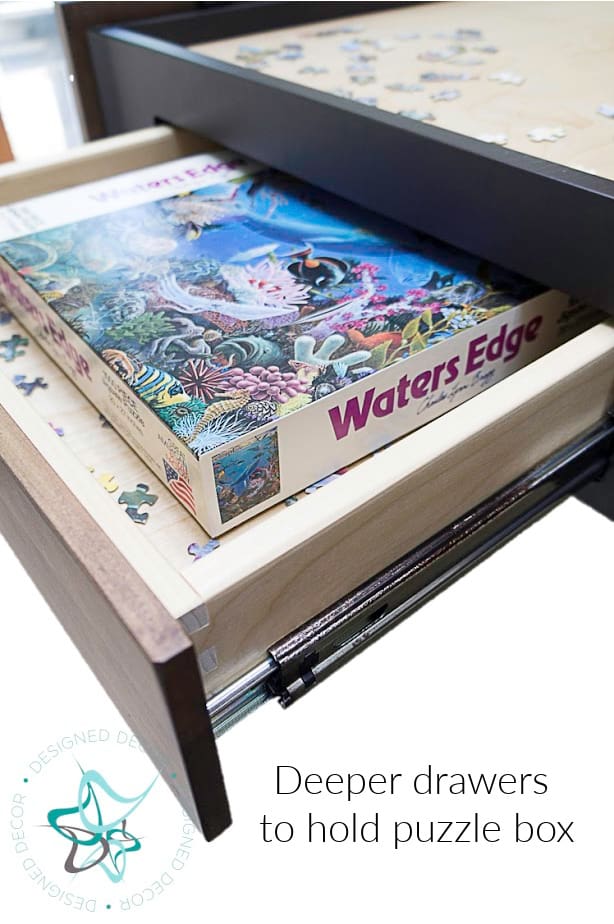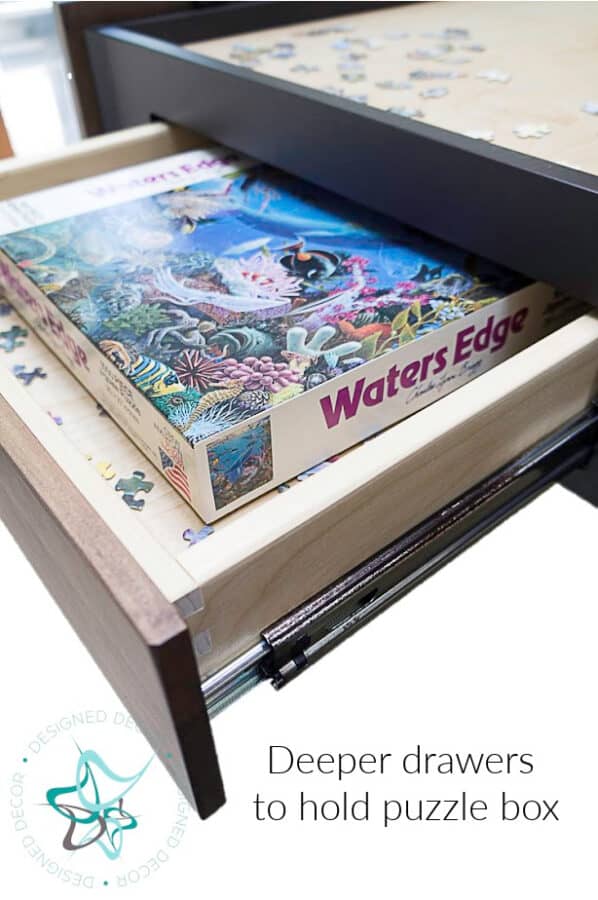 Featured Video
Sorting & Storing a jigsaw puzzle
Everyone works a puzzle differently and these puzzle sorting trays are perfect for those who organize their pieces by color or shape. You can hide them in the drawers of our table and easily bring them to the workspace when you need them.
It drives me crazy to dump a puzzle out and have all the cardboard shavings all over my work area. I like to sift my puzzle pieces before placing them in my workspace. So all jigsaw puzzlers need this sifter to easily remove the cardboard shavings.
This puzzle scoop makes it easy to move puzzle sections and it also has a built-in light along with a magnifier.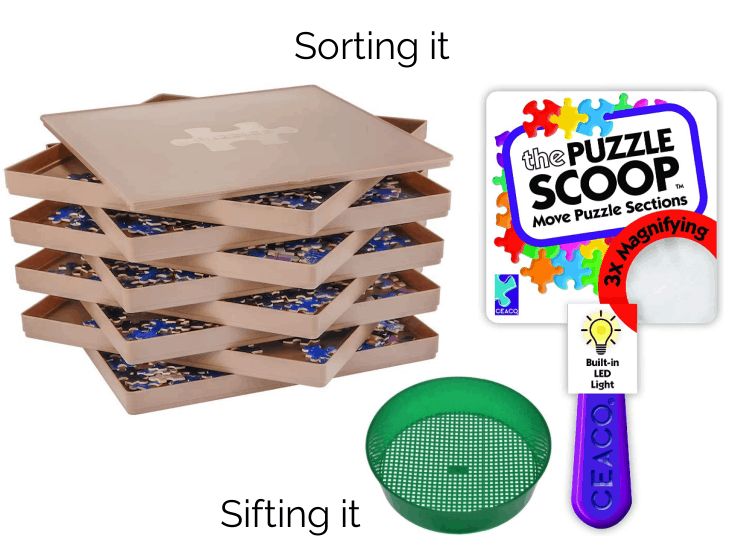 Displaying the puzzle
If you are someone that likes to save your puzzles and display them you will want to get some of these items to make it easy.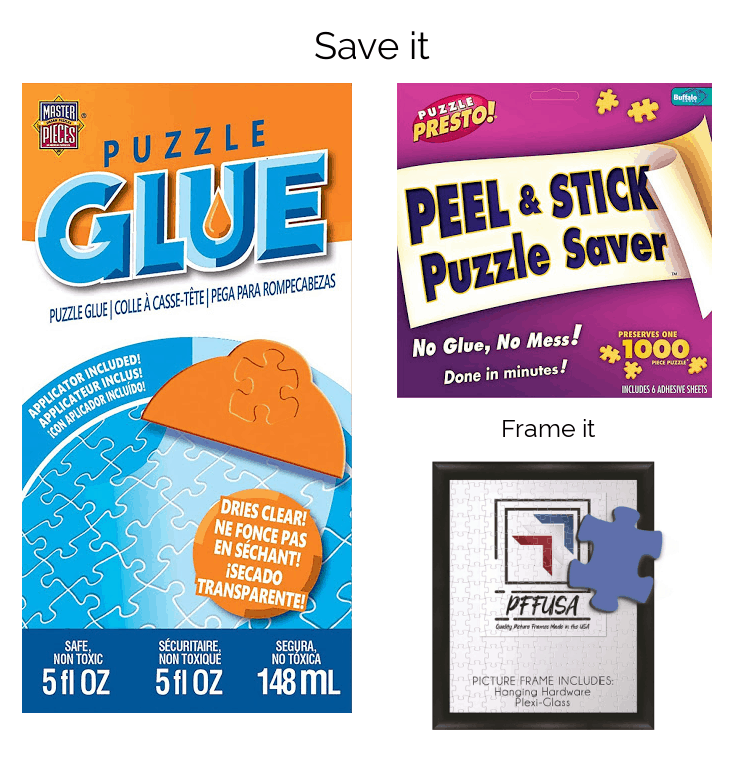 Puzzling
Of course, everyone can always use more jigsaw puzzles, and here are a few fun ones too considering giving.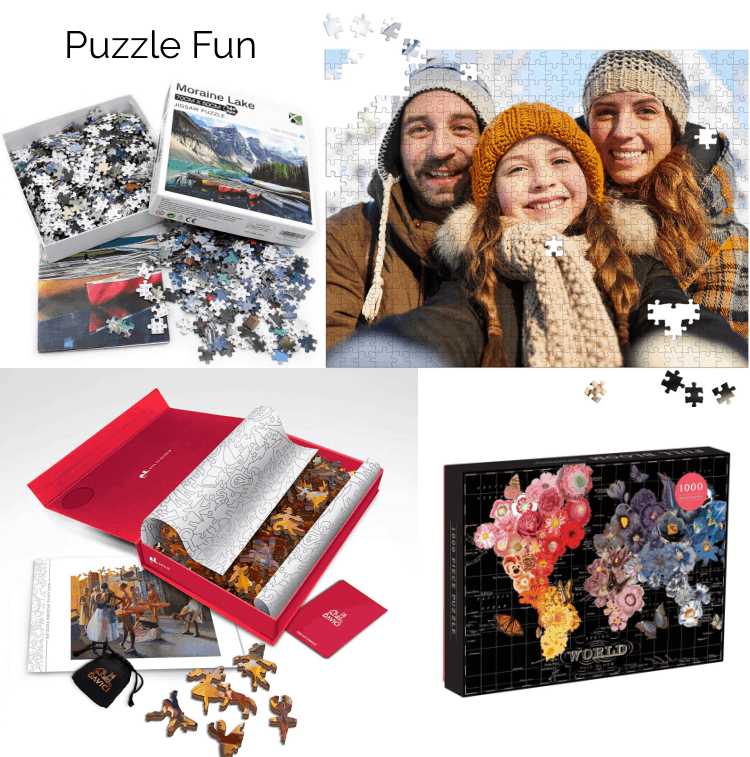 Wearing/ Using
A jigsaw puzzle lover wants to proudly show their addiction. Therefore, any of the gifts below will allow them to display their love of puzzles and also gives great conversation starters for others.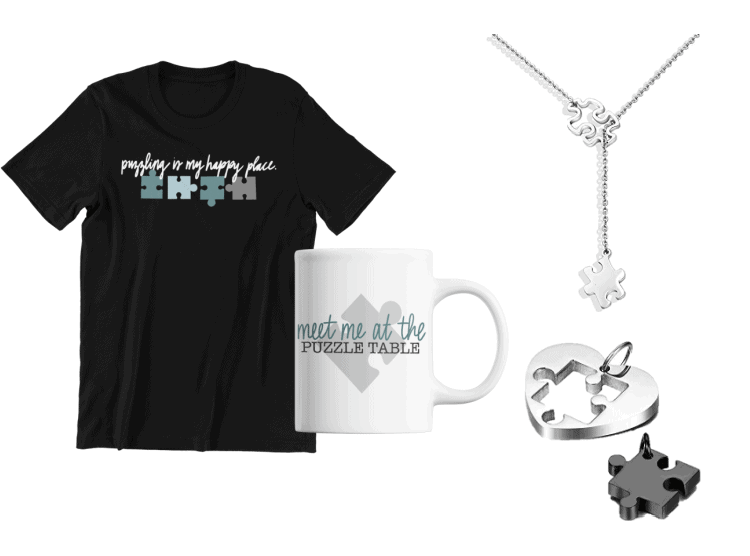 People of all ages love puzzles. They are great to work alone for relaxation or work together for family bonding. Whatever you choose, these gift items are a perfect fit for that special jigsaw puzzle lover.
Read all about the health benefits of jigsaw puzzling!
Check out these other Great Gift Guides
Discover more Inspirations by clicking on each category photo





Join the DD Community!
Join the Designed Decor Community and receive weekly free tips on DIY home projects, painted furniture, decorating, and much more.