Is that tea lover in your life impossible to shop for? Have you been struggling to find the perfect gift that'll really make them smile? Look no further. I have put together the ultimate gift guide designed specifically with all tea enthusiasts in mind.
Whether they're a fan of black or green teas, herbal infusions, blends, rarer varieties – or even just love collecting new mugs and teapots – we've got something special on our list! From charming teaware sets to interesting loose-leaf variations and gourmet treats, this list is bound to contain exactly what they didn't know they needed. With our thoughtful selection of gifts sure to satisfy every kind of tea lover's taste buds (and their interior decor!), get ready for some serious gifting satisfaction!
This post contains affiliate links. Click here to see my full disclosure policy.
I am a tea lover so it's best to take advice from someone who loves tea.  I also want to add that I am very picky about my tea and the items I use, so you can say I am one of those hard-to-buy people!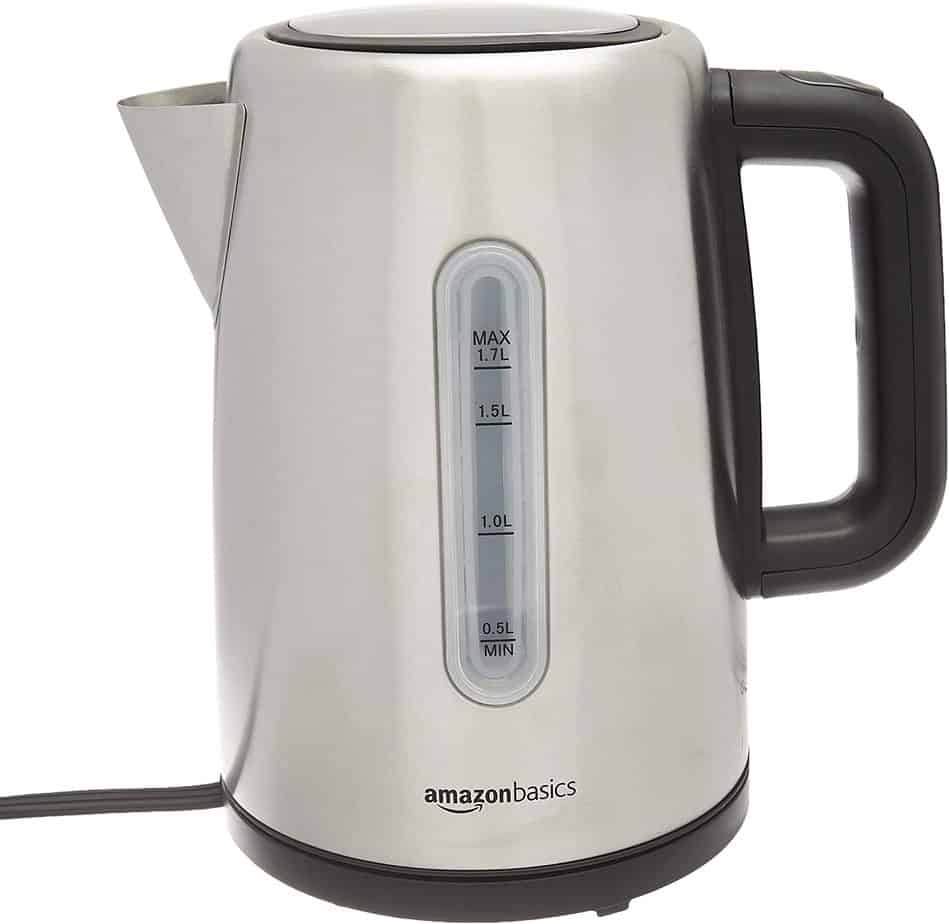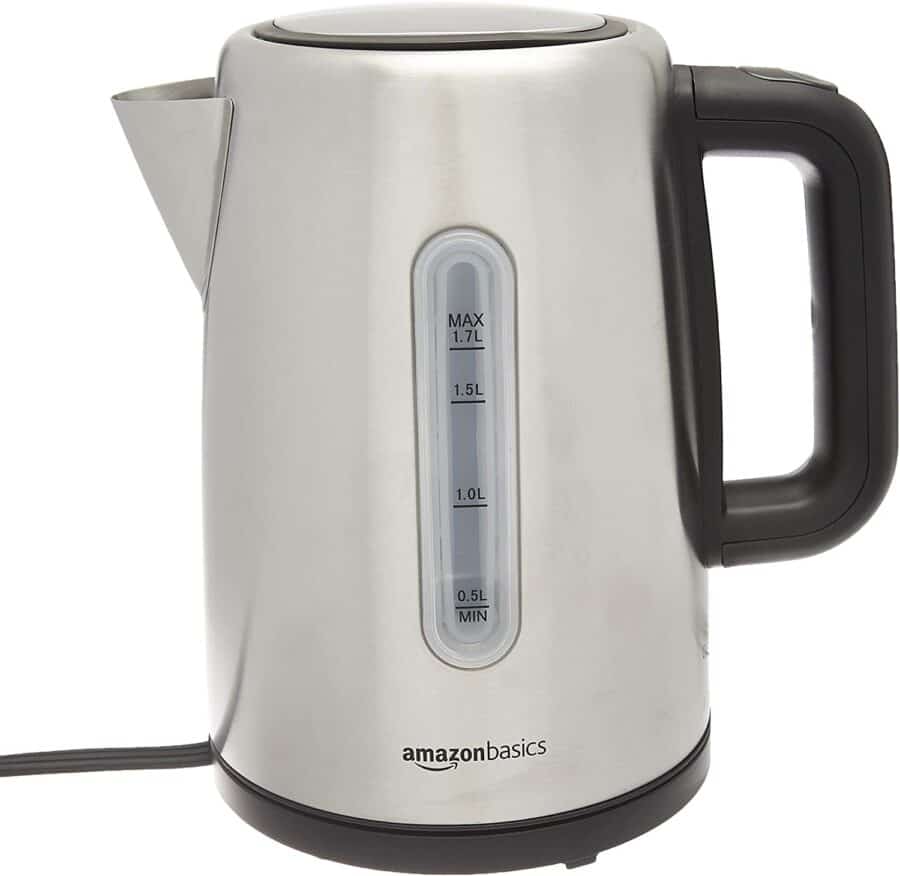 First on the list is an electric water boiler and heater.  Since you need hot water to make great hot tea, so might as well make it easy. Many members of my family use one of these for their pressed coffee and tea. So this can be a great family gift for a coffee drinker, a tea drinker, and for the kiddo's hot chocolate.  
Here are a few other favorite tea kettles: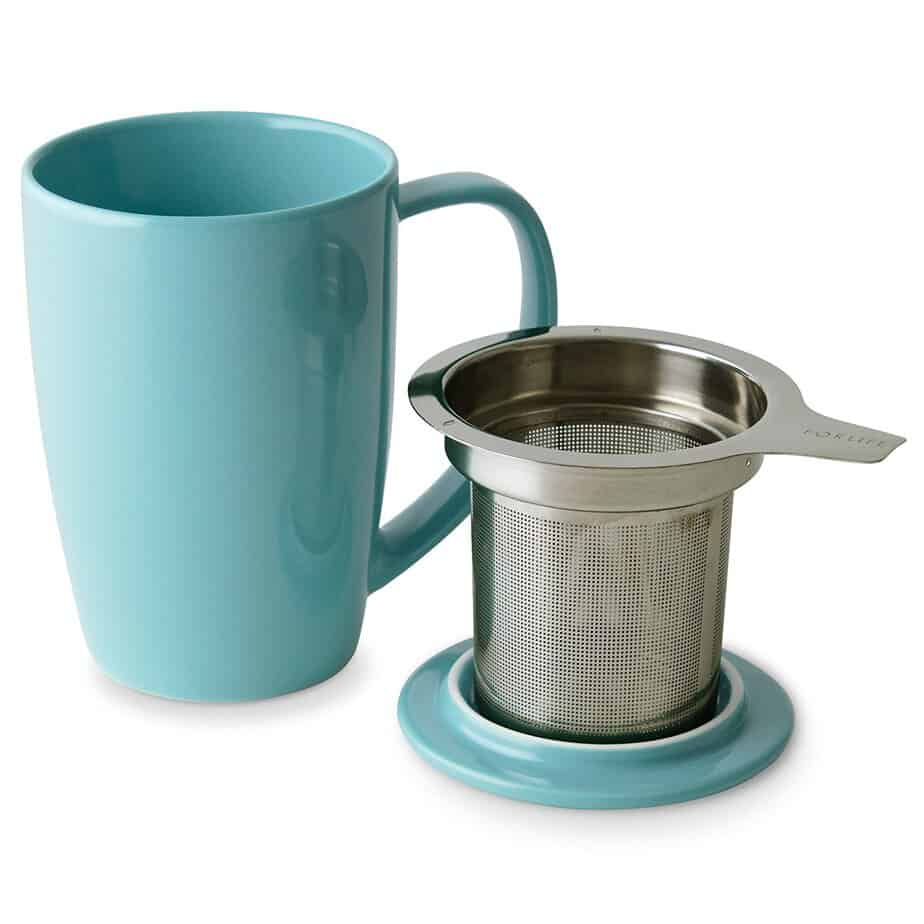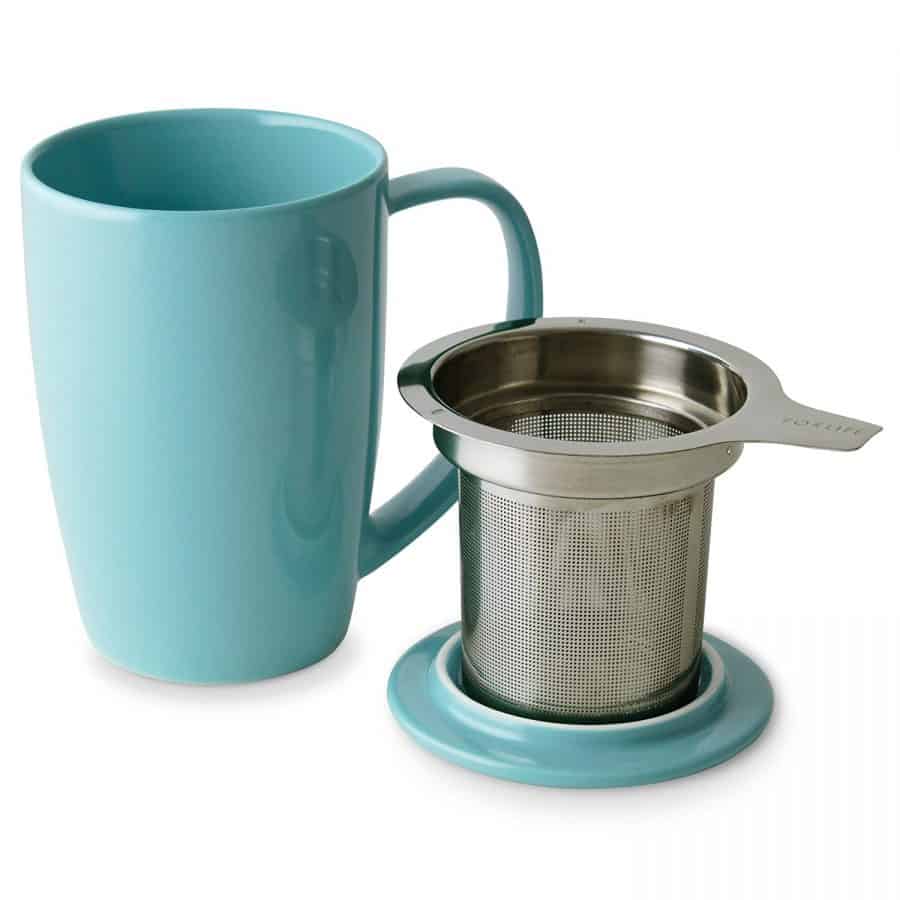 I don't own one of these tea mug infusers and now I wish I had one.  Hint to my family on what to get me! Place the hot water from the electric water heater above in the mug, add loose-leaf tea to the infuser, and drop in hot water.  Let the tea steep with the lid on for 5 minutes you have a perfectly brewed hot tea.  What a great idea and the perfect gift for a tea lover. 
Other tea infusers: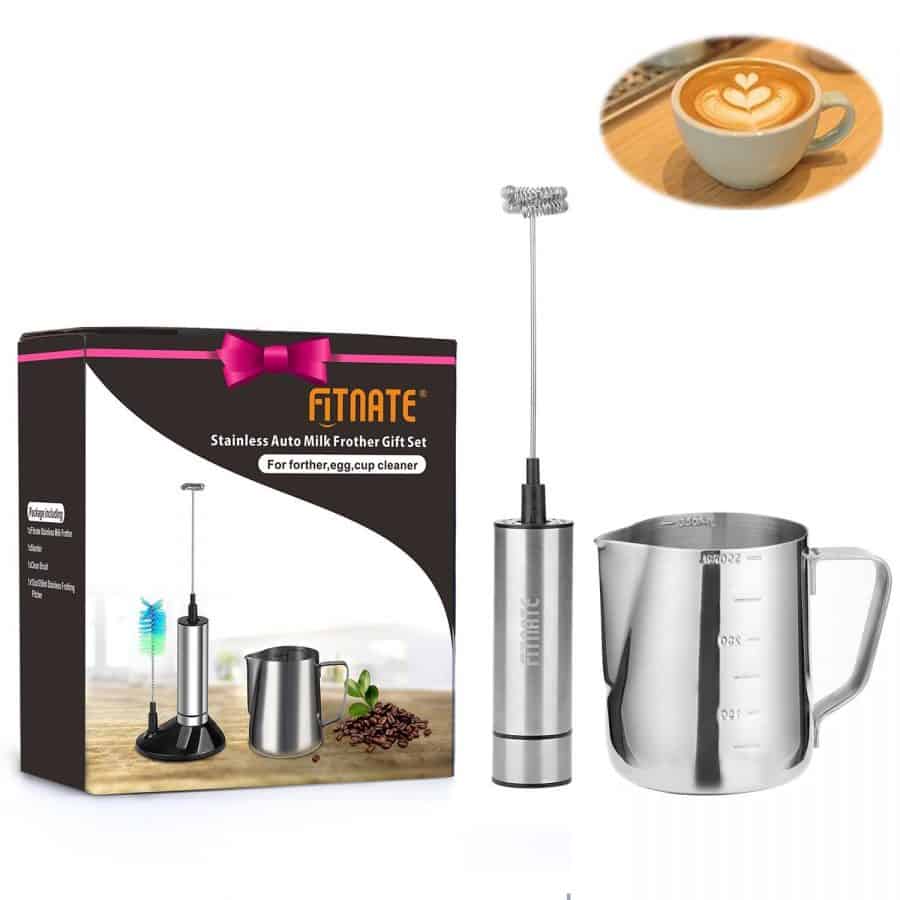 I do own an electric milk frother set.  I love to have hot-frothed milk in my chai tea.  Although, not all tea lovers like cream, this is great for those like me who like creamy tea.  
More frother gift ideas: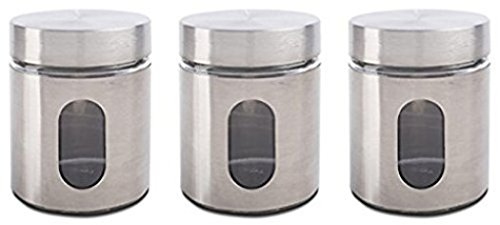 Being that I didn't know I needed small glass containers until I started using loose-leaf teas.  Most loose-leaf tea comes in sealable bags and I am discovering how hard some of those bags are to open.  I prefer to keep my tea in a jar. Jars make it easier to open and also keep the tea fresh.  You can easily print and make cute labels for each can. 
Other great loose-leaf tea containers: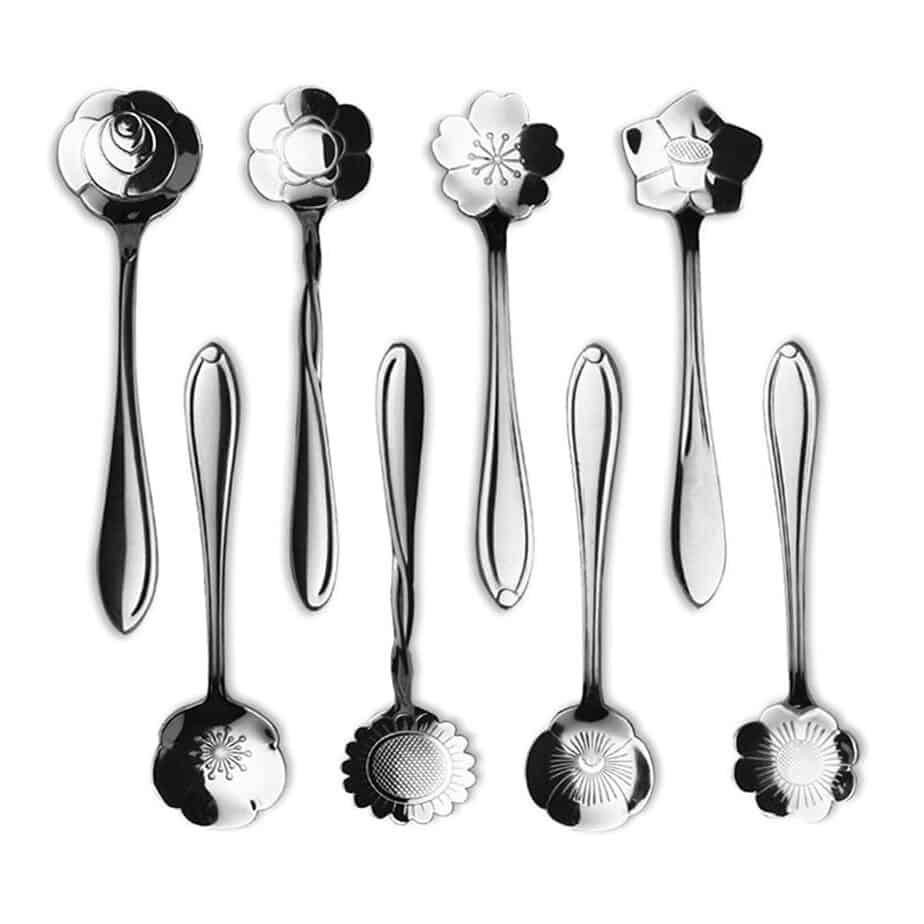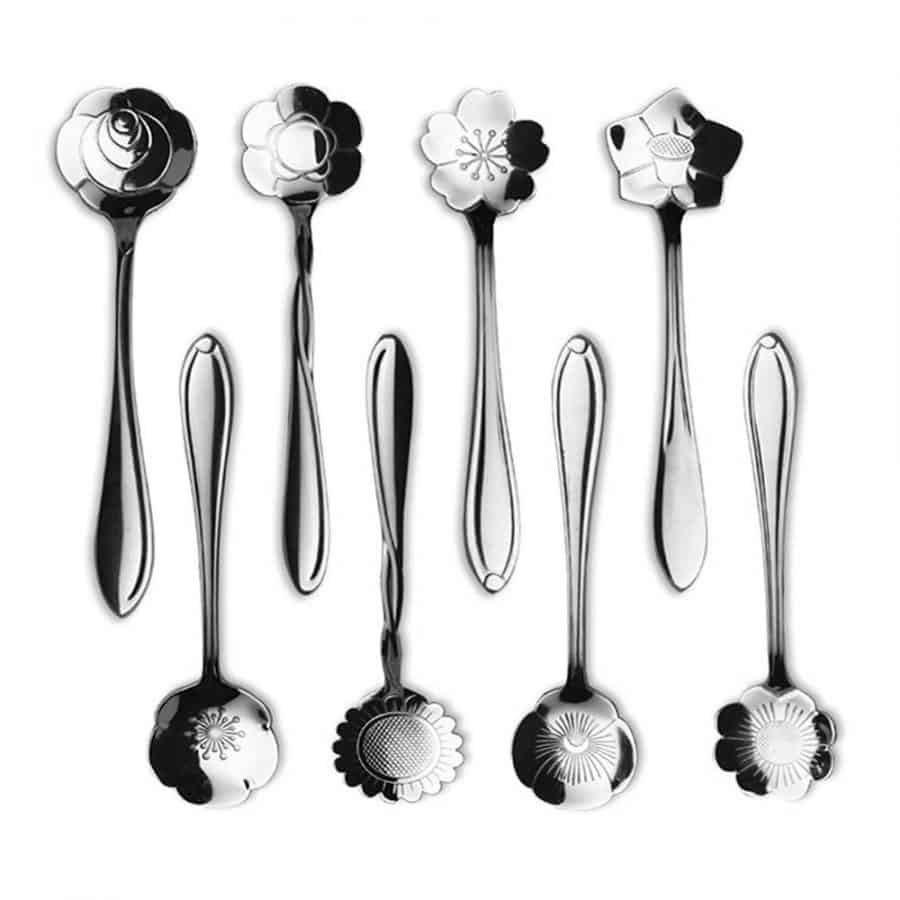 These small stirring spoons are perfect to have sitting on your tea bar. In fact, I own these spoons and use them every day when making my cup of tea. They are the perfect size for a teacup and I store them in a clear mug sitting on the coffee/tea bar.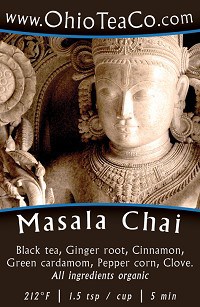 I discovered this great local tea company near my neighborhood, called Ohio Tea Company.  The best part is they have a decent selection of organic decaf teas.  Trying to find organic and decaf is like a needle in a haystack.  The great thing is, that you can order their tea online and have it shipped.  
More loose-leaf tea flavors:
All tea lovers usually have a great variety of tea bag flavors. With this variety comes storage challenges. I personally like my tea bags to be out of the original box and arranged nicely in my kitchen drawer. Here are a few of my favorite ways to organize tea bags.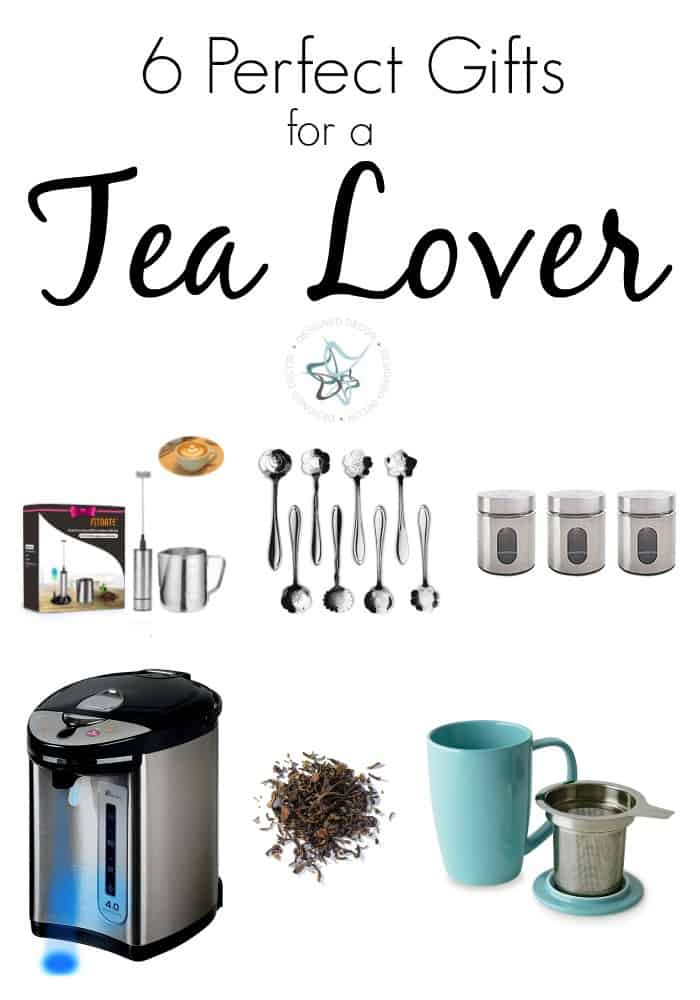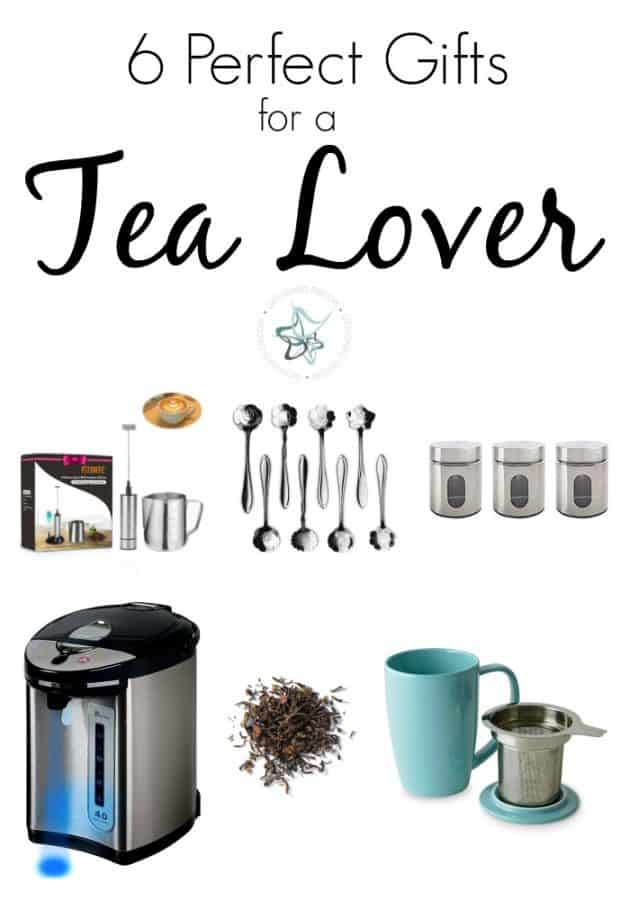 Having the perfect flavor of tea is the most important thing a tea lover must have. However, having a favorite tea mug is also very important to enjoy to look of your tea. I personally like a big tea mug. A mug that you can wrap your hands around. Here a a few of the ones I personally would love to pour my tea into.
Our ultimate tea lover gift guide is the perfect way to make sure you have something that will bring a warm hug in the form of a tea gift. Whether they're a fan of classic teas and herbs, blends, or crave new and exciting varieties, we've made sure to include something for everyone on our list! Add a sprinkle of extra delight by including some pretty extras like gourmet treats or stunning teaware – guaranteed to satisfy both their taste buds and their interior decorating needs. Now it's time to get out there and give the tea lover in your life the gift they'll cherish. The perfect present awaits you!
Check out these other great gift guides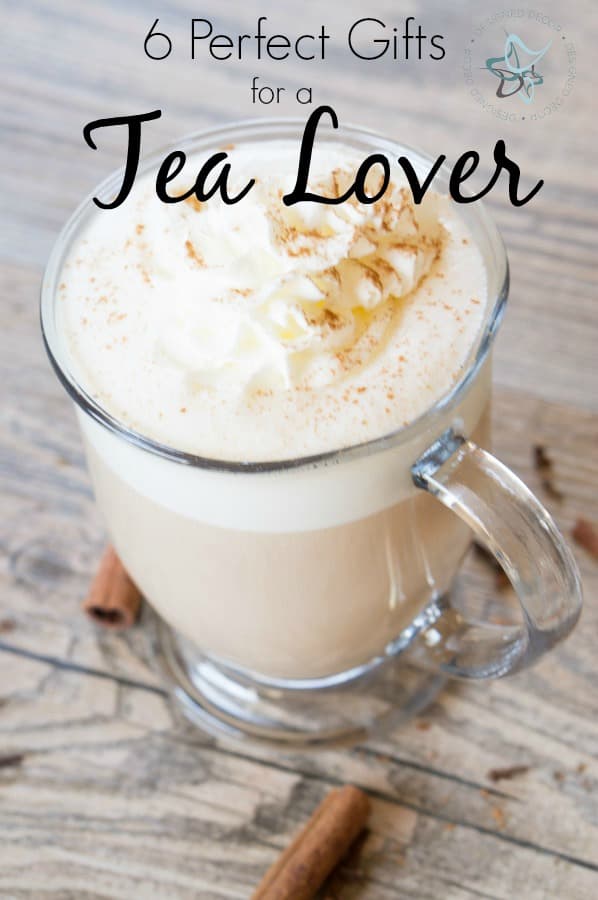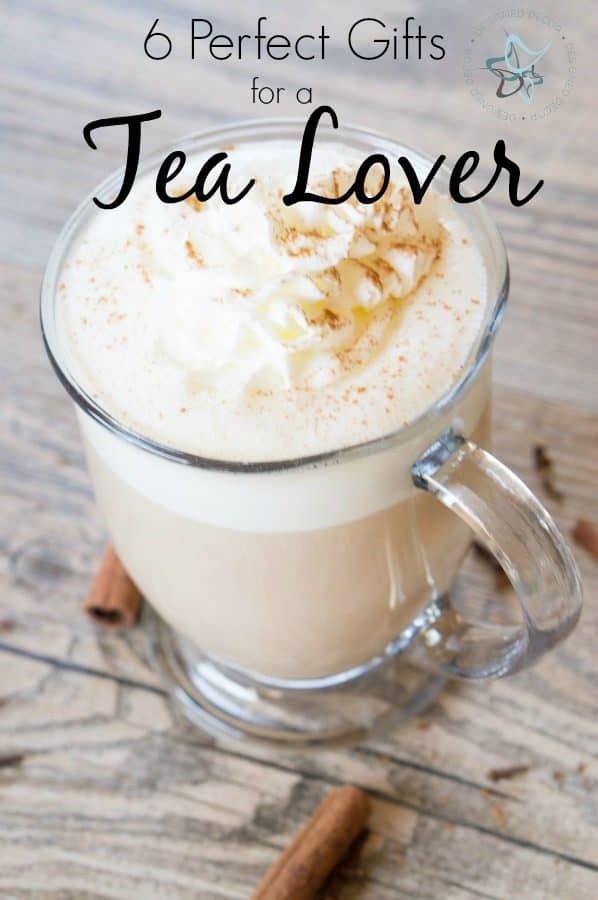 Join the DD Community!
Join the Designed Decor Community and receive weekly free tips on DIY home projects, painted furniture, decorating, and much more.