Are you discovering that it takes too much work to decorate for each season? Does it seem you are spending more time planning, shopping, and changing decor than you do enjoying your time with family and friends? So, I want to share a few simple seasonal decorating ideas to help transition between the holidays.
I have discovered that I like to set it and forget it when it comes to decorating for the seasons as well as the everyday decor. I spent too much valuable time on the hamster wheel trying to keep up with all those Instagram profiles. You know the ones, that always change their decor and had a new vignette for every season and what seems like every week.
After moving into our new home, I did not decorate. I left my home empty and blank on purpose. I almost didn't decorate for Christmas and decided at the last minute to throw some simple vignettes together.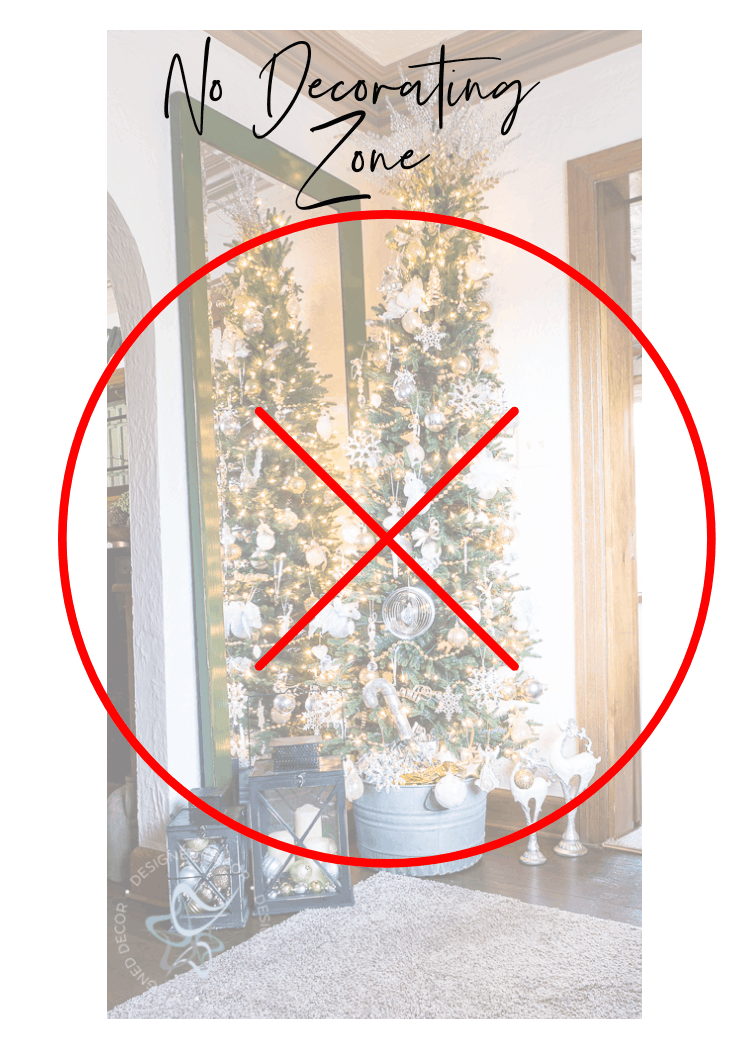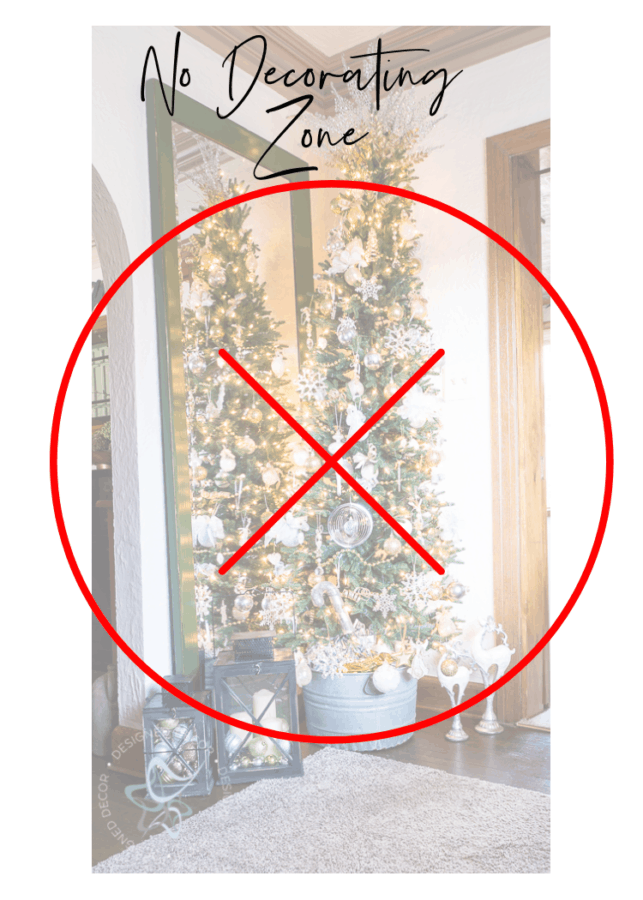 Simple Seasonal Decorating
After I quickly discovered how great it felt not to plan and stress over my decor and use what I have. I decided going forward this would be how I decorate my home for everyday and the seasons.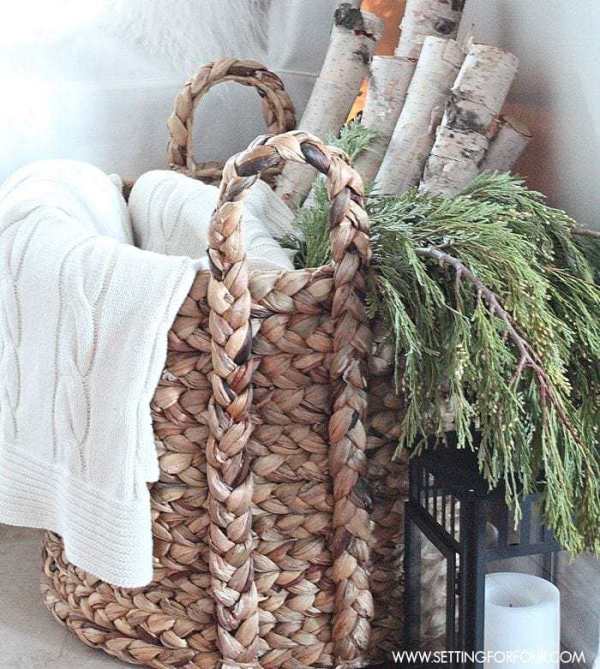 Using this vignette from Setting of Four. Set this basket for fall decorating and add some pine cones near the birch branches and in the lantern. For Christmas replace the pine cones with Christmas Bulbs and after Christmas relace the bulbs with snowflakes and candles.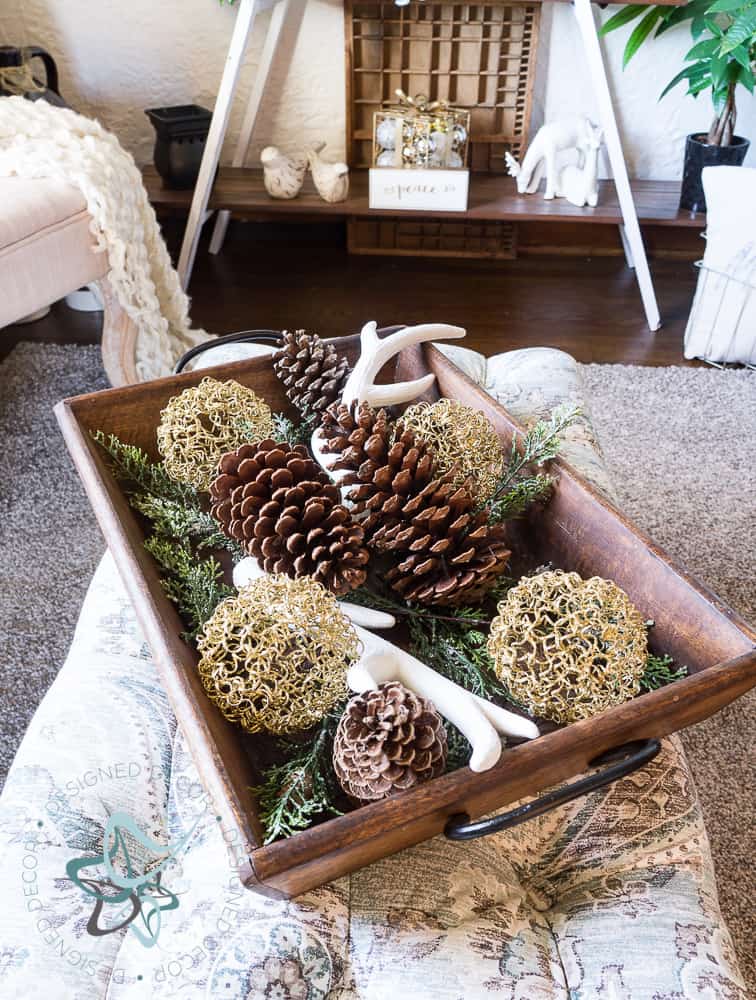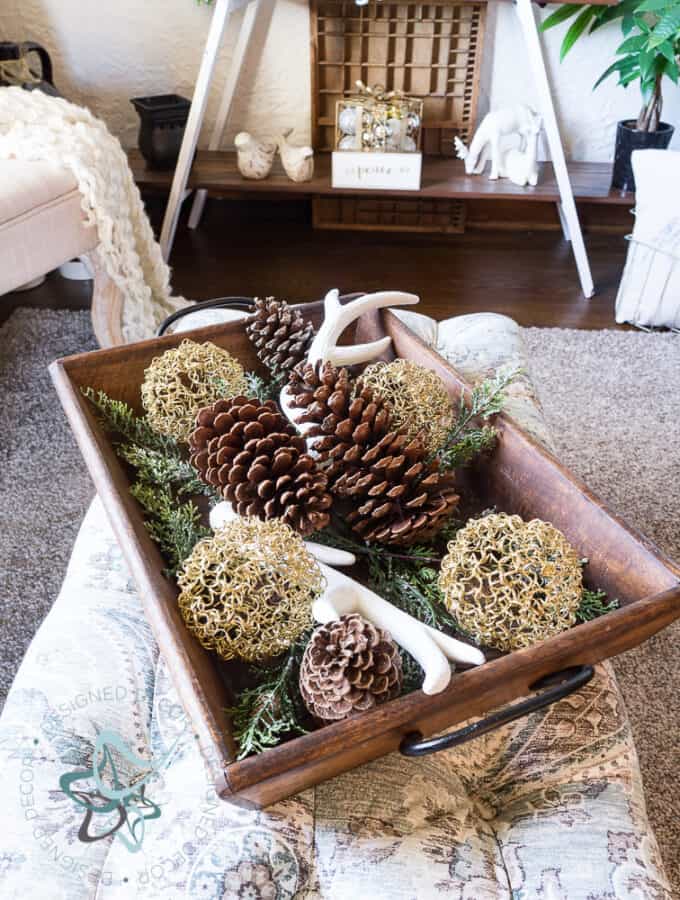 Here is another great example of how to transition from fall decor to Christmas decor, to Winter decor using everyday staples and adding a few seasonal elements.
Start with a serving tray and greenery, those are your staples that won't change. For fall decorating add in pine cones, antlers, and leaves. The Christmas decorating change out the leaves for Christmas bulbs. For winter decorating replace the bulbs with candles. One statement vignette with a few simple changes creates easy seasonal decorating without much planning.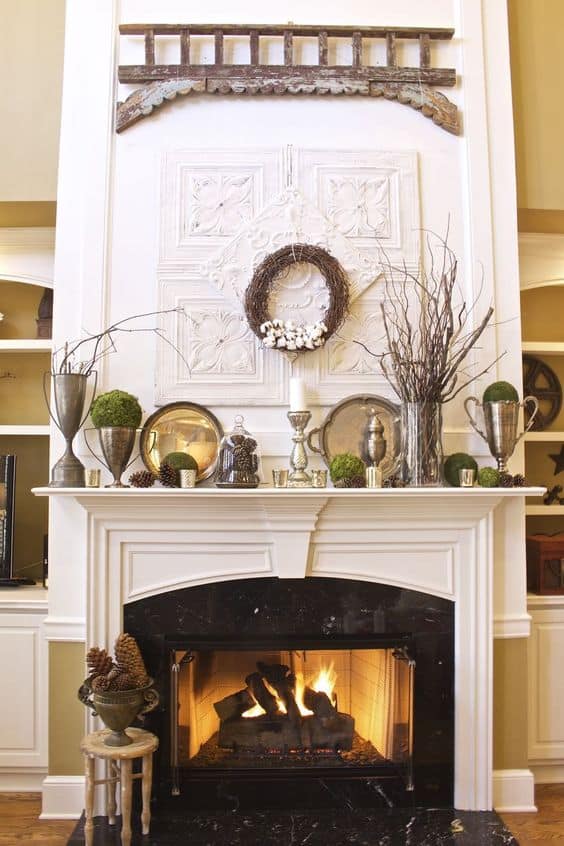 Decorating the mantle can be one of the hardest things to accomplish so this is definitely one of the places you want the "Set it Forget It" decorating mantra.
The staples for this mantle is the trophies and silver serving trays. For fall decor you would use pumpkins in place of the moss balls. For Christmas decor, you use pine trees and bulbs to replace the pumpkins. And the winter decor would be to remove the bulbs and use snowflakes. The wreath could remain the same and just replace the floral for the different seasons.
---
Simple Decorating Staples
Now that you have the idea of "Set it Forget it" decorating you can transition the staples from your vignette or mantle for every season with just a few seasonal changes.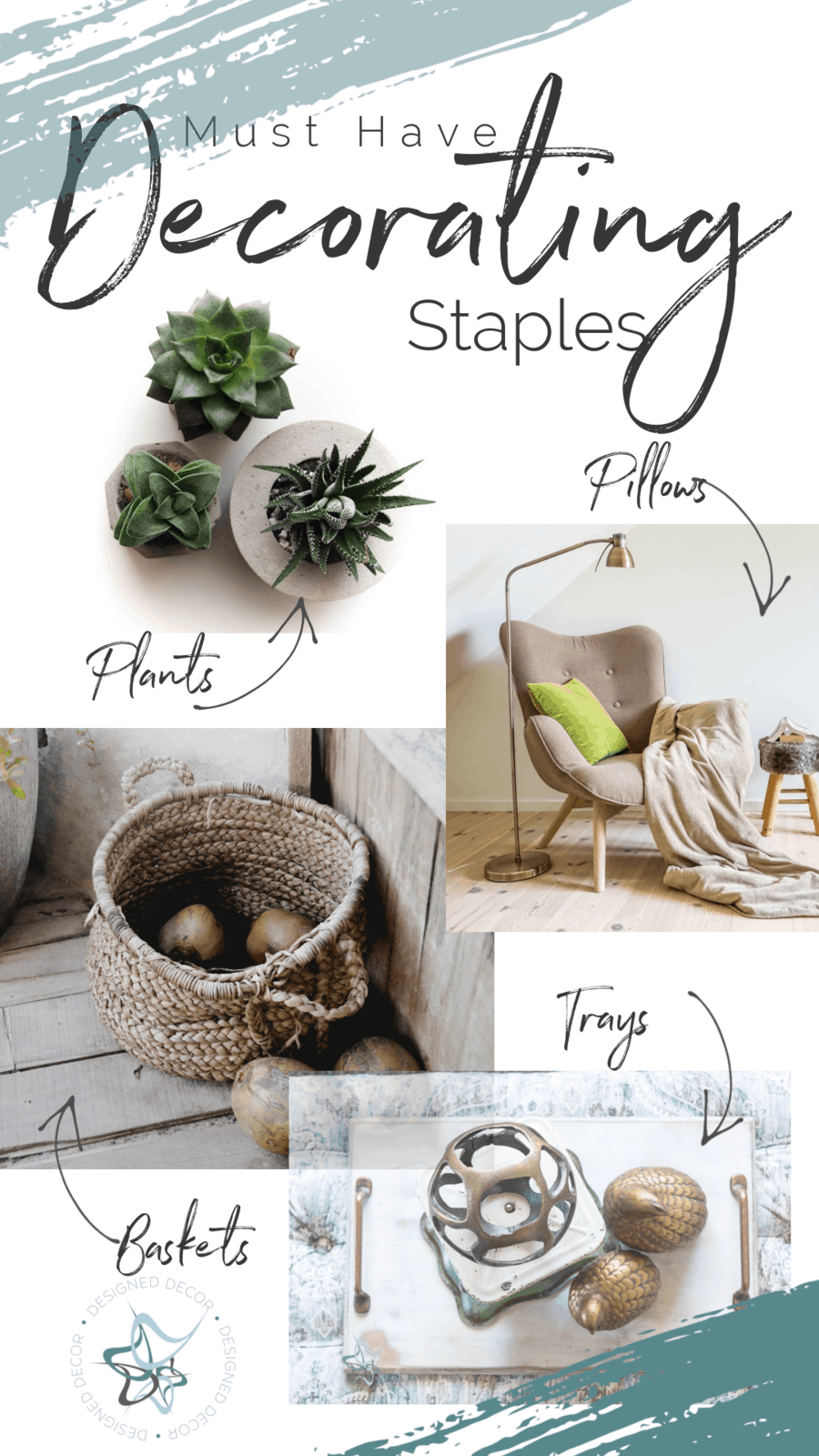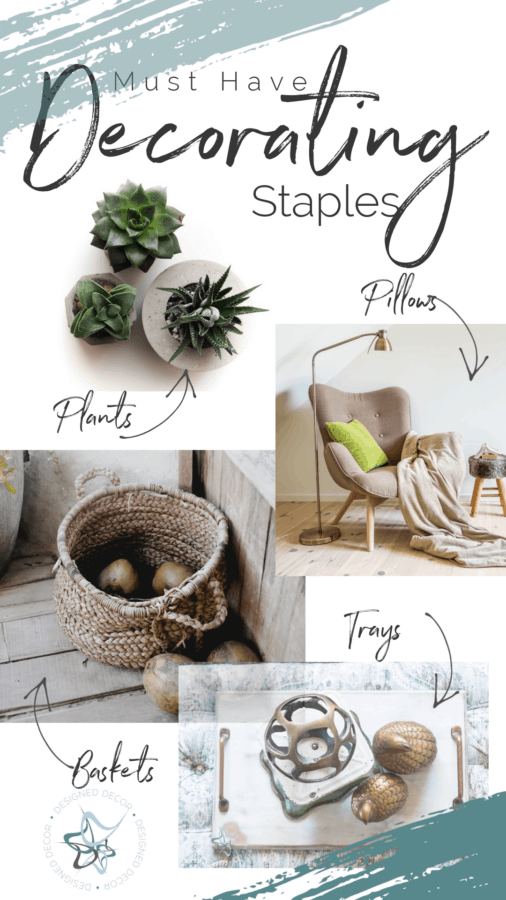 Decorating Staple Checklist
Baskets
Wall Decor
Greenery
Trays
Pillows/Blankets
Decor Objects
The goal of decorating every home is to make your home function for your needs and to enjoy your home and all that it has to offer. "

DeDe Designed Decor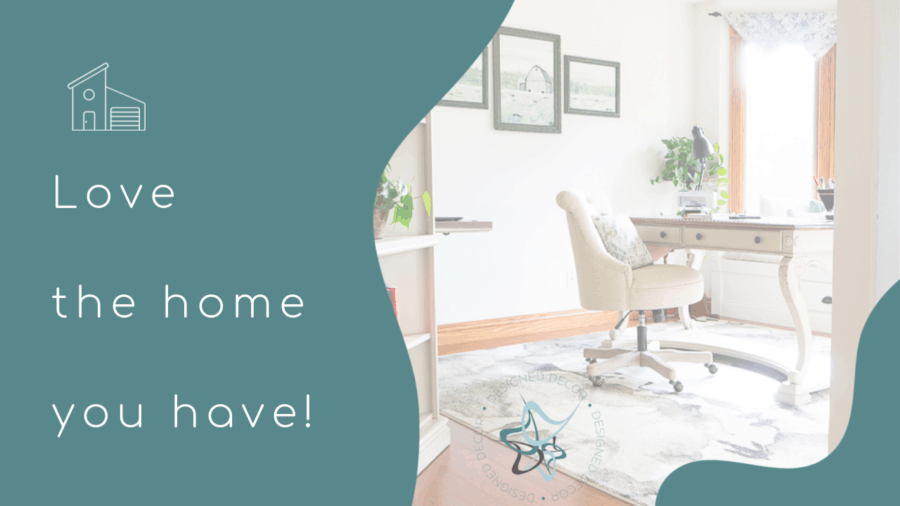 Want more decorating help? Check out "Everything you need to decorate on a budget." and Fall Decorating tips on a budget.





Join the DD Community!
Join the Designed Decor Community and receive weekly free tips on DIY home projects, painted furniture, decorating, and much more.