After making over my home office.  I decided I would share 21 Awesome Office Organization ideas with you to help you find inspiration for your office.  Make sure you visit the changes I made by stopping over to my office reveal post.  Today I am glad to report that my office has stayed pretty organized since, with a few exceptions of some paper clutter.
Staying organized in your office is a daily and ongoing task.  If you don't have any organizing systems in place that are easy to manage on a daily basis, you will fall back into old habits and the clutter will begin to build up.   My first piece of advice is do something that works for you and that you know you can maintain on a daily basis.  Just because it works for someone else or looks good on Pinterest does not mean it will work for you and your space.
My blog planner is what I have found works for me in my office.  I created this planner years ago and keep building on it and changing things to make it work for me and my style.  I had deleted some things that I find I can't keep up with or just doesn't work on a daily basis to keep me organized.  You can check out my blog planner to see if it will help you too.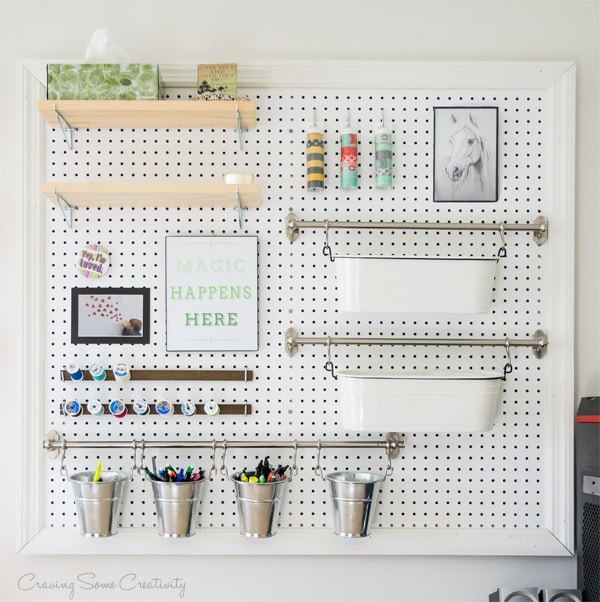 Having a command center in your office helps to keep you organized and on track.  I love this peg board idea from Craving Some Creativity.   She shares how you can make your own peg board command center.  Also, check out this other inspiring office command centers: Command Center by the Happy Housie – Office Memo Board by Little Glass Jar – Command Center Reveal by Sarah Langtry –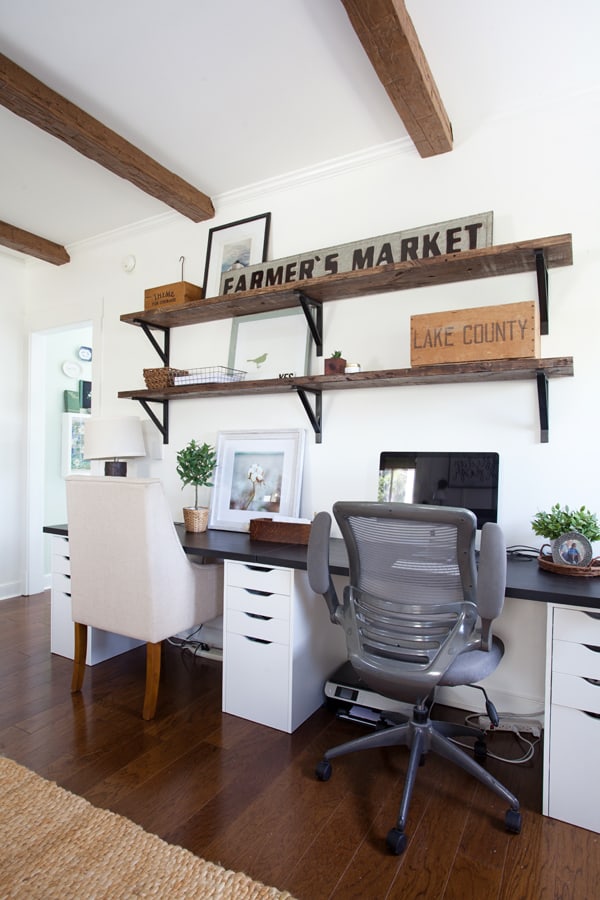 Having some type of shelving in your office space is a must.  This gives you a place for baskets, files, and folders to help keep your papers off the desk and out of messy piles.  Make sure you add labels to help keep your papers separate and organized.  Of course, you can add some pretty home decor items to the shelves as The Lettered Cottage did in her desk area.  Check out these other office shelving ideas for more inspiration:  Home Office by House Full of Sunshine – Using Wire Baskets by The Happy Planner – Industrial DIY Printer Cart by Simply Designing – Hidden Storage by Southern Living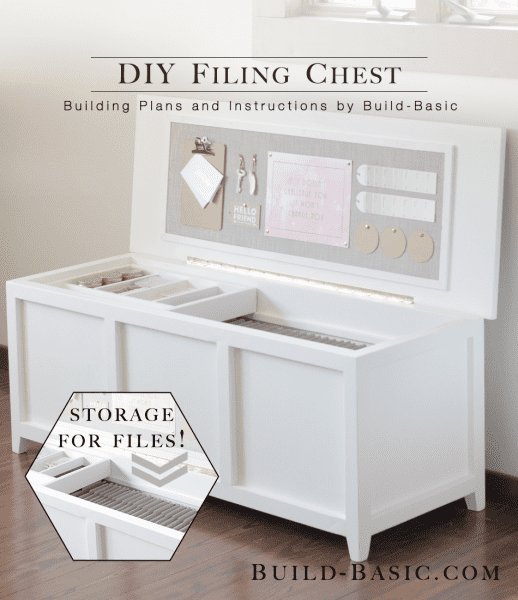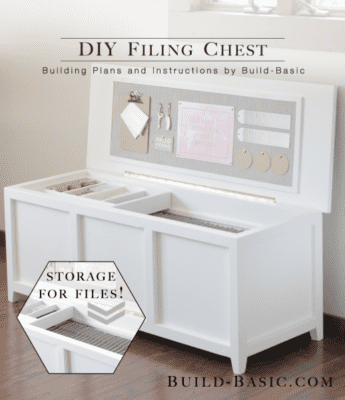 Finding a perfect way to add file systems to your office organization is a must.  This DIY filing Chest from Build-Basic.com is an awesome idea.  File systems only work if they work for you.  So no matter if you use a small filing system or something large and complicated, make sure it works in your busy schedule and you can keep up with the filing and the system.  I have a 2 drawer file cabinet and find this is the best option for me.  Some people don't like to file, so having baskets as your file is easier.  Again make it work for you!  I found you some file system inspirations that you can check out to see if they are for you: DIY filing Chest from Build-Basic.com – Organize your file box by Homemade by Carmona – Filing System by Bowl Full of Lemons – File Cabinet Organization by Polished Habitat – Magazine Files by In My Own Style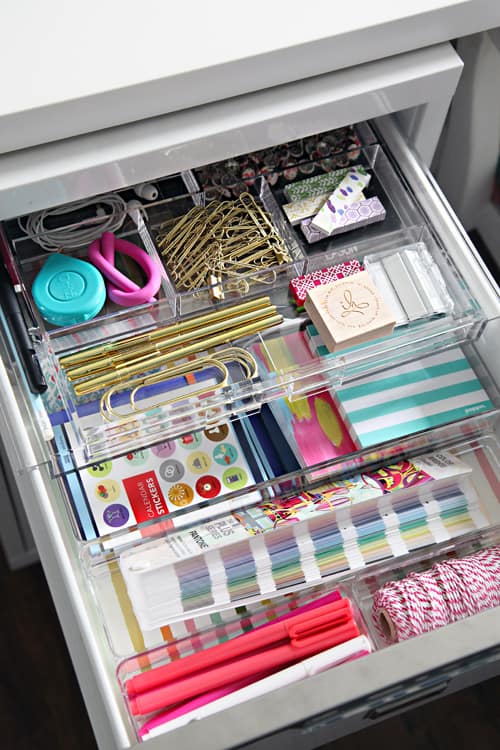 Keeping your desk drawers organized is my final tip on creating an organized office space.  Those little paper clips, pens,  and small office supplies can easily take over an area if you don't keep them contained and organized.  The above-organized desk drawer is from I Heart Organizing, where she shows you some great options for mini drawers.  and Small Desk Organization by Clean and Sensible – Easy no cost Drawer Organization by Magnolia Lane  – DIY Drawer Dividers by I Heart Organizing – Organized and Functional Office Supply Drawers by Kelley Nan –
Here are some other inspirational office organization ideas!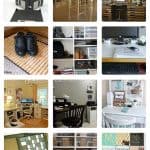 Join the DD Community!
Join the Designed Decor Community and receive weekly free tips on DIY home projects, painted furniture, decorating, and much more.