UPDATED! I have updated my blog planner for 2017 and it is now available as a "FREE PRINTABLE" for my email subscribers only. Would you like to receive my free blog planner printable for 2017? Subscribe over on the right-hand side of this post in the sidebar where it says "Sign up now"
I am so glad to be sharing my updated Blog Planner. Over the course of the year, I gradually update and make changes to my blog planner, according to things I like or don't like about my current one. This is the main reason why I created my own. I did not want to waste money every year on blog planners that did not help me to stay organized. Many of my pages have stayed the same because they are working for me and helping me to stay organized and focused. I am also offering these pages to you as a free printable to help you become more organized with your blog planning.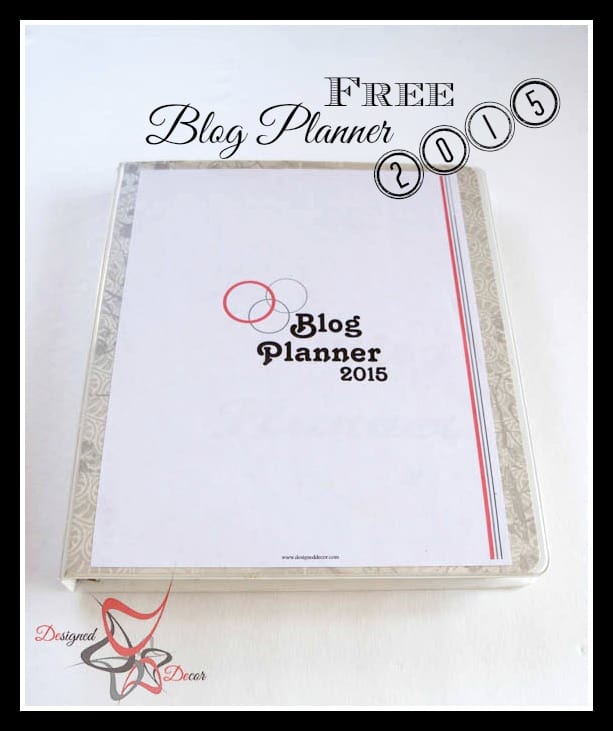 I don't like to waste paper and I do everything that I can to save paper. I use my phone for note taking, to-do lists and to write down my grocery shopping lists. I also reuse paper in my printer. I have discovered that some things can't be electronically, I still need a blog planner that sits on my desk and is my daily reminder of the things that need to be completed.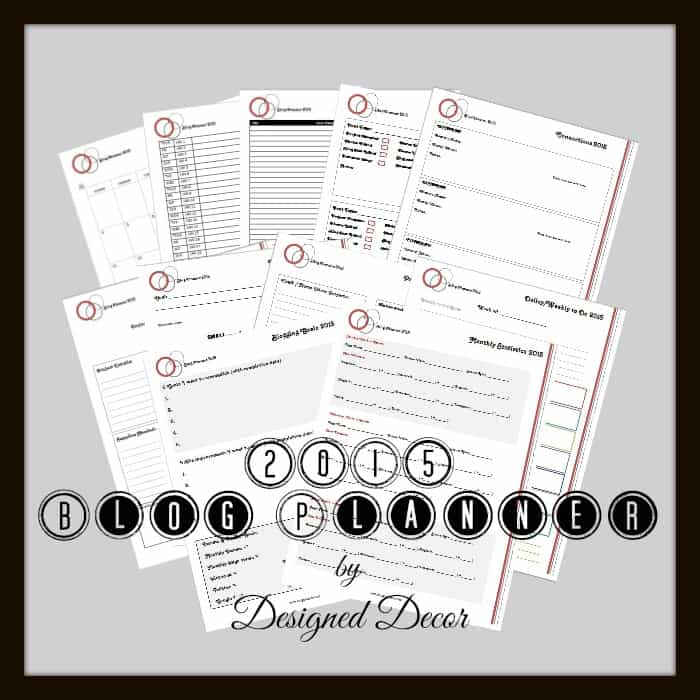 I hope you find this blog planner as helpful as I have. I have been doing my blog planner for the past 2+ years. Let me show you the detailed pages and you can use whichever ones work best for you.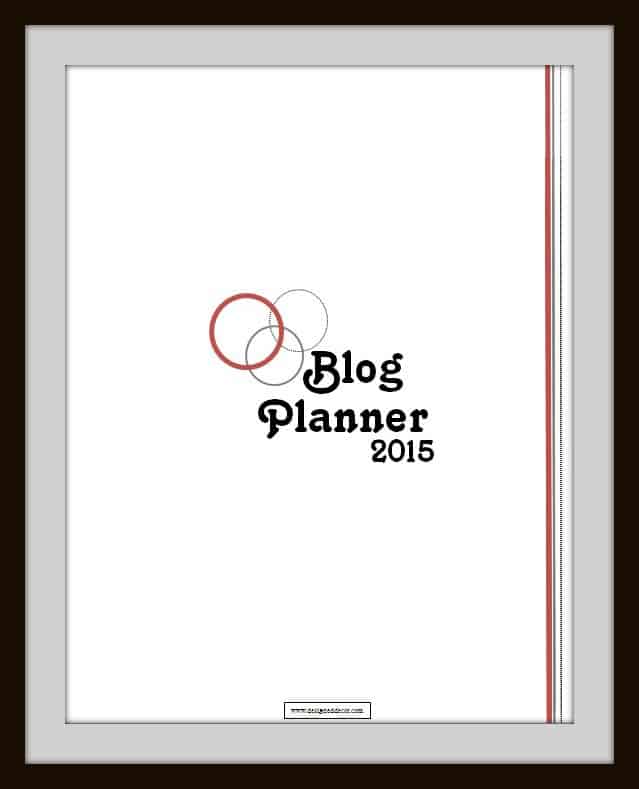 Cover Page
A simple and clean cover page. You can print this page and insert in into the clear plastic cover on your three ring binder. I have made my blog planner simple and easy, no paying a printer or having it bound with a spiral spine. You can simply print your own in grayscale or black and white and use a paper punch to freely add in the pages you like.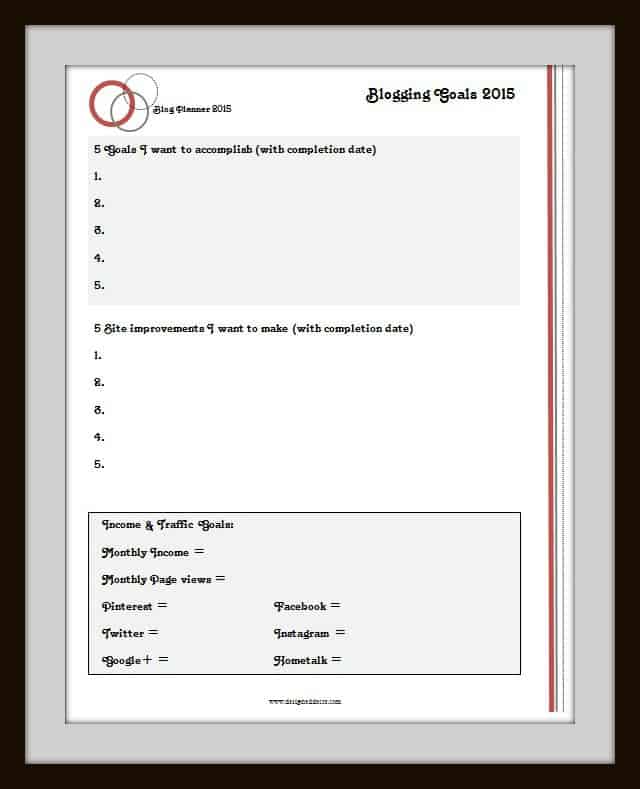 Most important page, have you made your blogging goals for 2015? I highly recommend that you do this step first. It helps to write them down and put your thoughts on paper. It helps by keeping you accountable and gives you a guide all year long.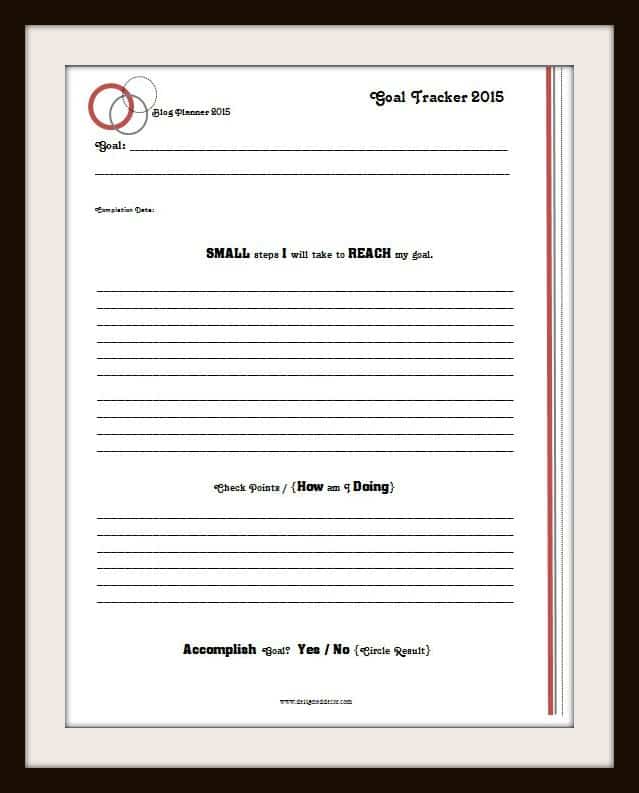 This year I have added a goal tracker sheet. This allows you to break down your goal and posts updates in the year as to how you are doing to reach that goal.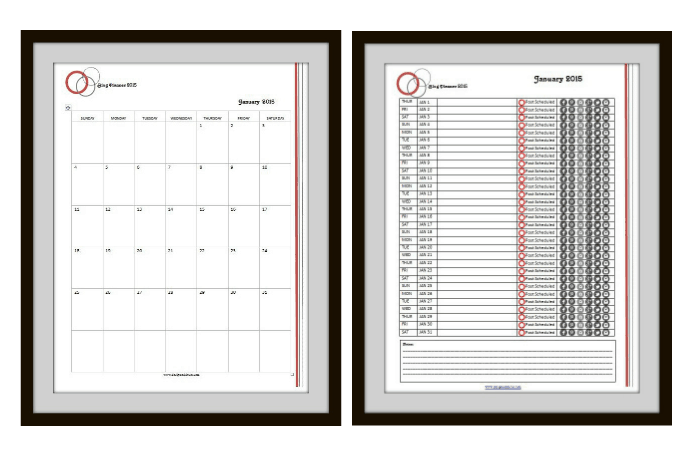 I changed up my calendar pages this year. I made a basic monthly calendar page for the left side and a monthly blog post schedule for the right side. The monthly blog post schedule you can write in your blog titles and also check off when you posted them to your social media.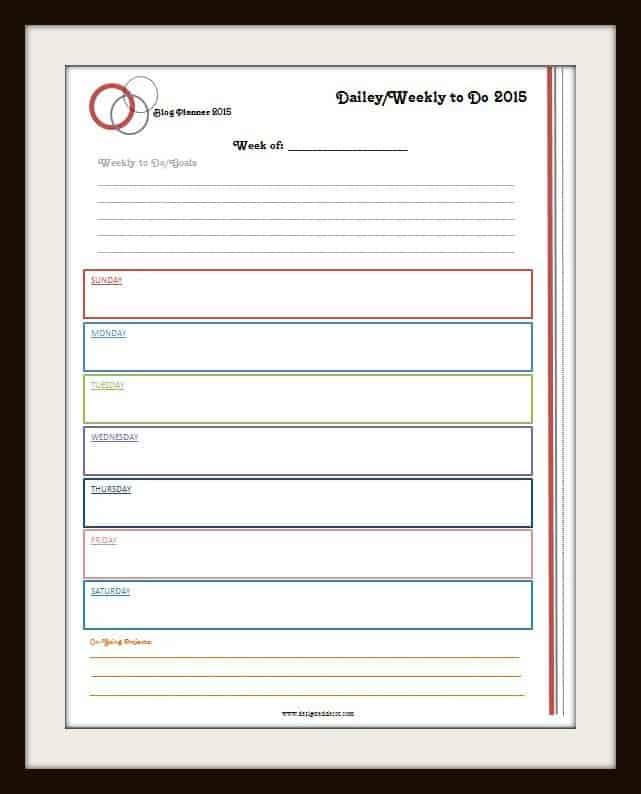 A daily and weekly goal sheet, I have found this to be vital in keeping me on track. The days and weeks I don't do this sheet, I tend to get off track and not accomplish as much as I intended.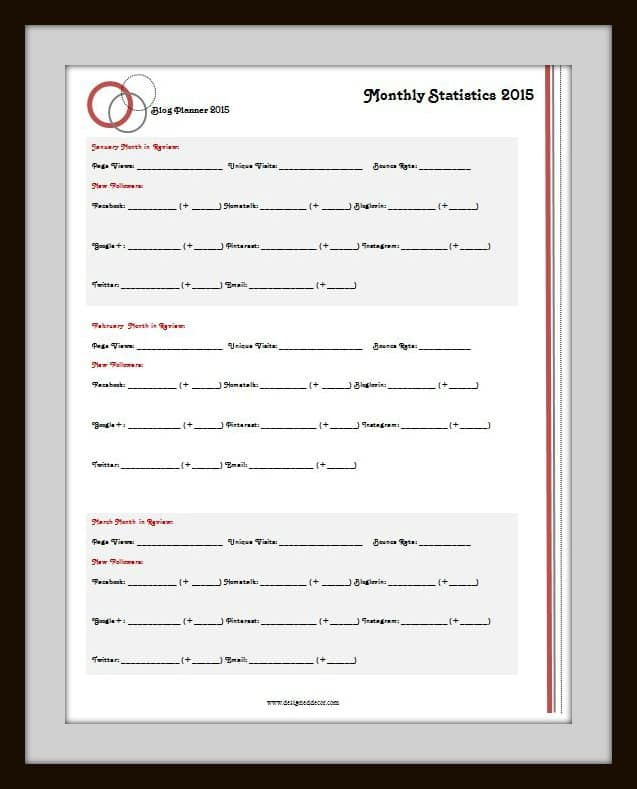 Another key component to blogging is to track your numbers to see how you are doing. I originally made a sheet to track my stats weekly and found that to be too hard and unrealistic. This year I made it simple to do and I am breaking it down to quarterly on one sheet.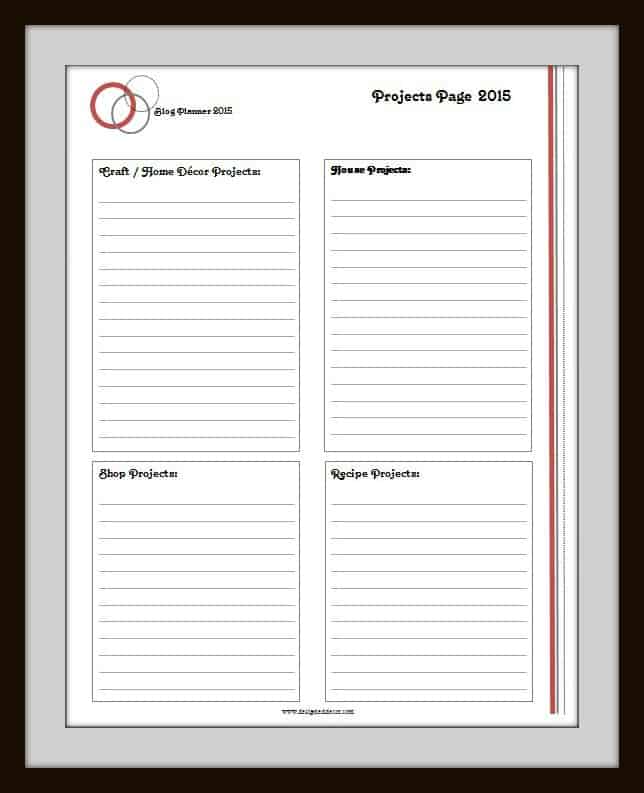 My overall projects page is where I write done my thoughts and ideas. This page is a quick look at my ideas and any projects that come to mind for potential blog posts.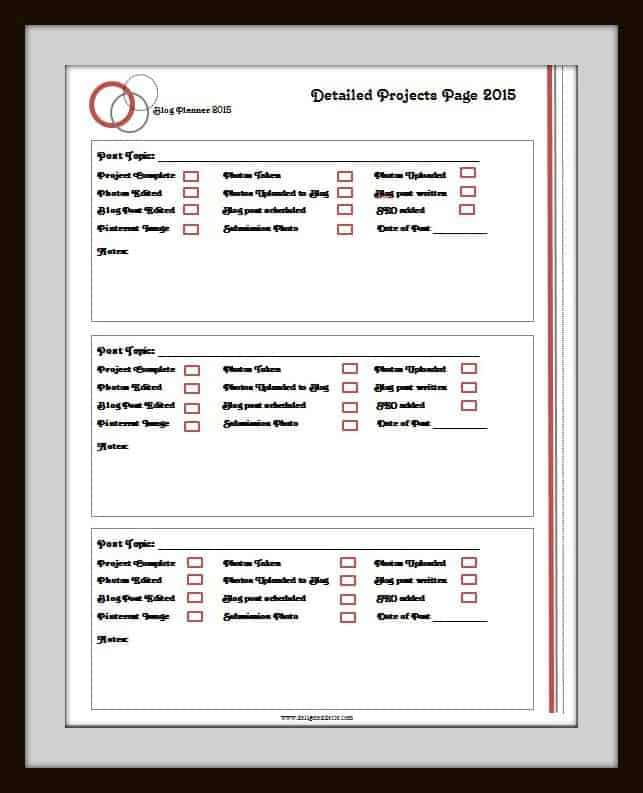 My blog post tracker helps me to track the stages of each project and blog post.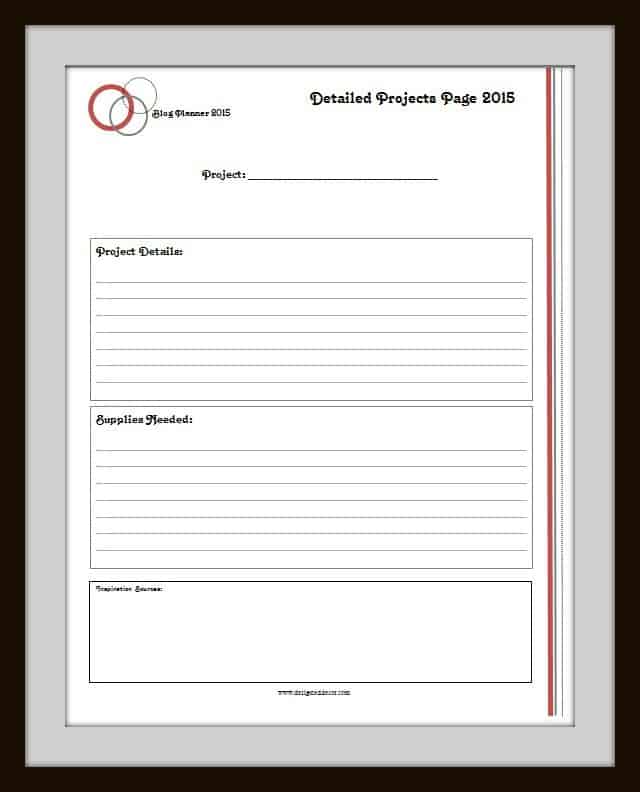 The detailed projects page is where I will break down a project or an idea. This page is helpful when I plan on doing a blog series that is more than one blog post.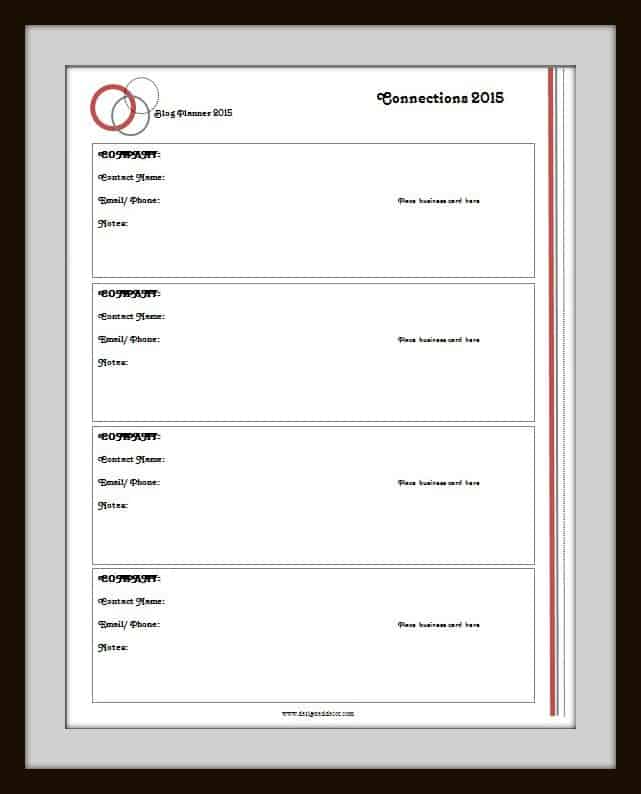 The connections page is new this year as I was keeping my brand contacts in different places and decided I needed to keep them all together in one place. I know this page will serve me well after I attend this year's blog conferences.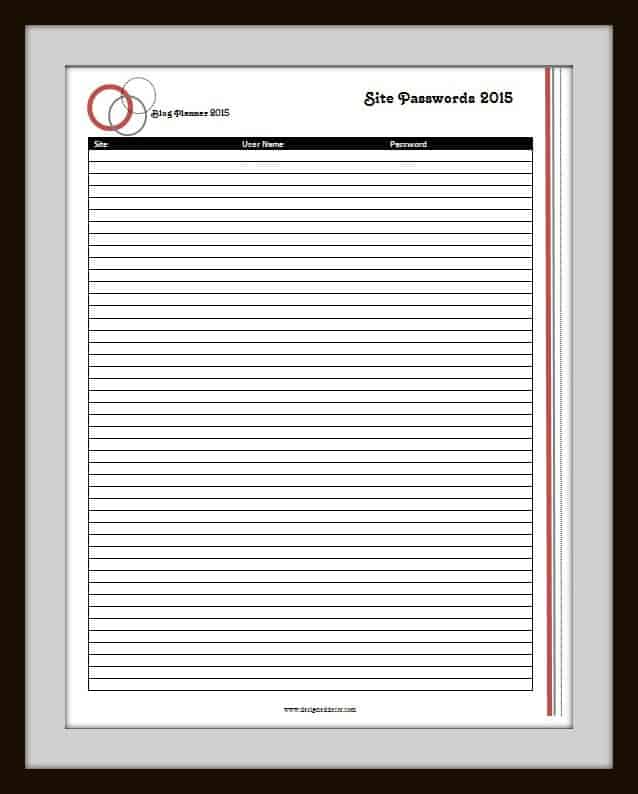 My passwords page is the one place I can write down all my passwords. I do keep a master list on my computer, but I like to keep some of my main passwords like the ad networks and the ones I use occasionally in my planner that way I have quick access to them.
If you would like to see how I made my 3 ring blog binder, you can visit my 2013 blog planner and also my 2014 blog planner as maybe you like my original pages. I would consider making a custom blog planner for anyone that would like specific changes to my planner, just send me an email. I hope you find this planner as useful as I do. Leave me a comment to let me know how you like the planner. I love feedback!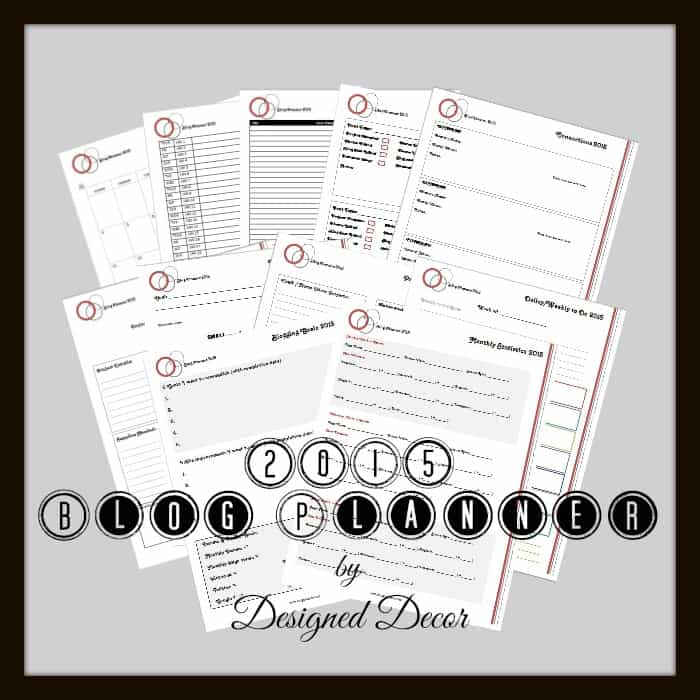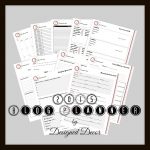 Join the DD Community!
Join the Designed Decor Community and receive weekly free tips on DIY home projects, painted furniture, decorating, and much more.