I love using a diffuser, except sometimes I hide it because it does not match my decor or look good sitting in my vignette. This is precisely why I am sharing how to makeover an essential oil diffuser.
This sponsored post is really coming at a great time because I wanted to share how to paint any item to fit into your decor. Thanks to my sponsor, Organic Aromas, for supplying the free products to help share this post with you.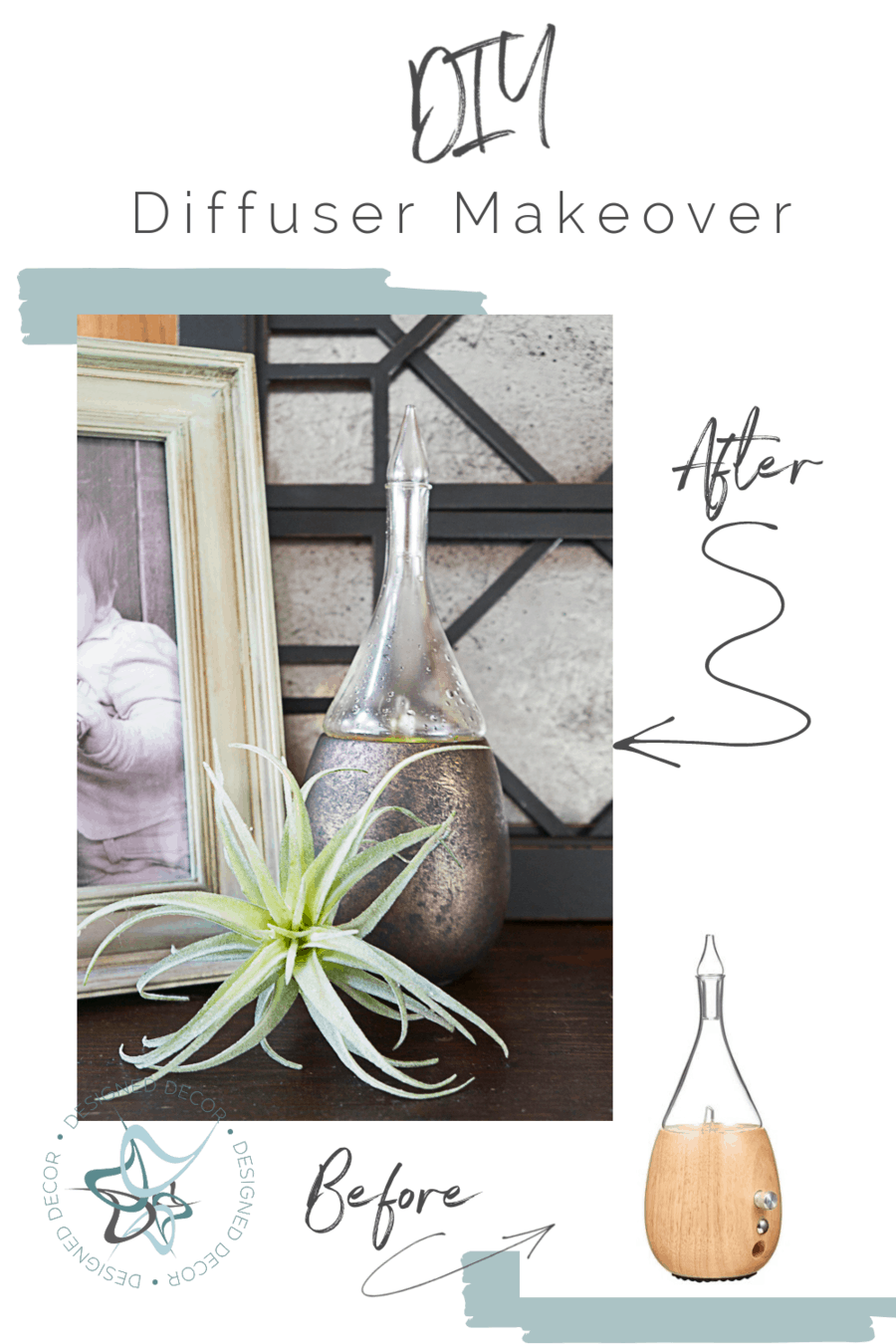 This post contains affiliate links. Click here to see my full disclosure policy.
Let's talk diffusers
Before I show you how I did the makeover, I want to share this new nebulizing diffuser I tried from Organic Aromas. It is the most effective diffuser for pure essential oils. It uses no heat or water maintaining the holistic properties of the essential oil.
I have tried both the water and the heat diffusers and this nebulizing diffuser works the best since you are not diluting the oil. I turn it on and in a matter of seconds, I am smelling the essential oil as if I just opened the oil and smelled it directly from the bottle.
With this nebulizing diffuser, the essential oil is not diluted by water so it is more powerful. Also, no heat is required so the chemical structure of the oil is not altered. In addition, because the diffuser uses glass the essential oil never comes into contact with plastic. So you are using the essential oil in its natural state which provides the original therapeutic benefits.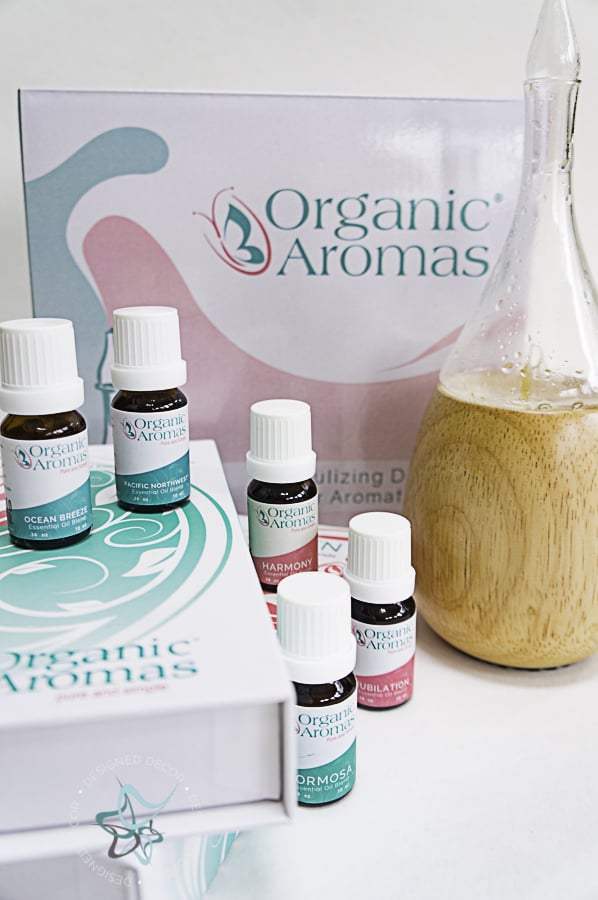 The main reason I choose to use doTerra essential oils is for health benefits. I would much rather reach for an essential oil over any type of medication. I love the benefits they provide.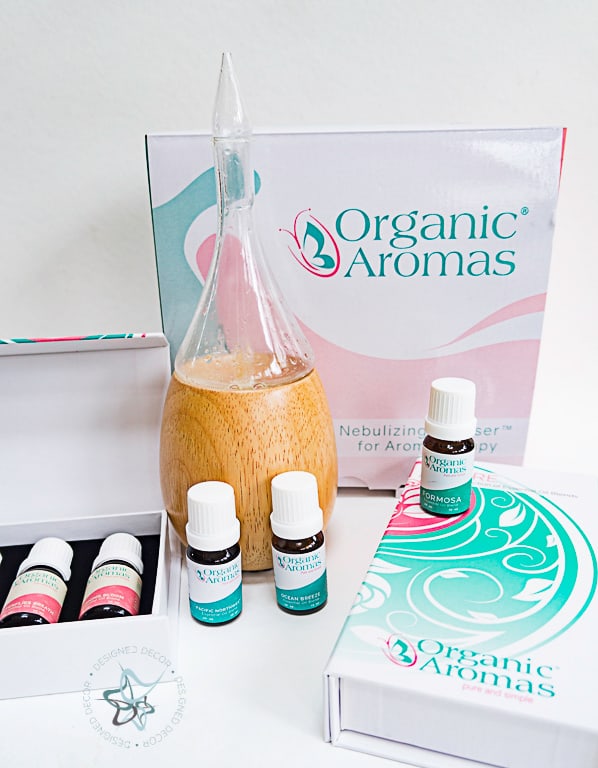 Although doTerra essential oils provide great health benefits, sometimes they may not smell the best. I discovered the essential oils from Organic Aromas are perfect to diffuse in my home and I like to use them as an air freshener. There are many benefits of using essential oils over regular scented candles.
DIY Videos for Inspiration
The key to effective essential oils is to make sure you are using natural oils and not synthetic ones.
Beware the blanket aromatherapy label, often slapped on diluted oils laced with synthetic fragrances.
Look for 100 percent pure and organic oils free of fillers, pesticides, and synthetic chemicals.
If a label says therapeutic grade or steam distilled, even better.
Simple Makeover
This was such a simple diffuser makeover that I never took step-by-step pictures. Sometimes I get busy doing the project and I forget to stop and photograph. Follow the step-by-step instructions below and you can easily achieve this paint finish.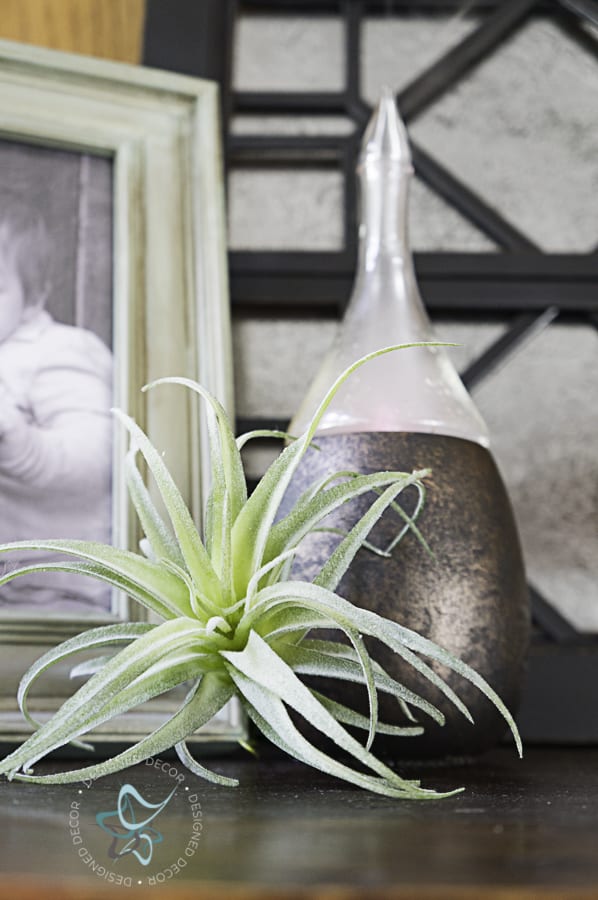 This finish can be used with any color of metallic paint. I wanted the diffuser to blend in with the other decor elements around it and not stand out.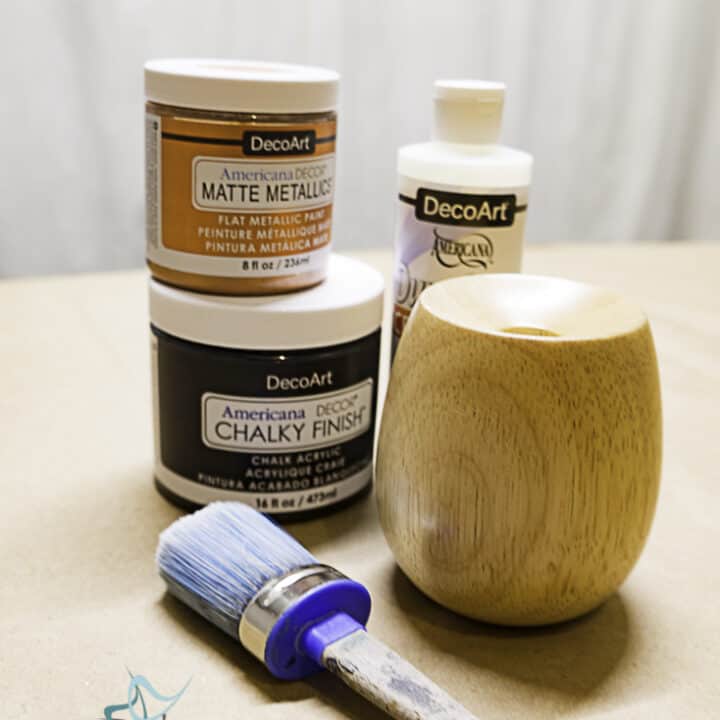 Diffuser Makeover
Simple essential oil diffuser makeover using DecoArt products.
Materials
Chalky Paint
Metallic Paint
Wax
Instructions
Paint the base of the diffuser in black (2 coats). Let it dry completely.
Using a chip brush, lightly dab and apply the metallic paint in a random pattern over the black paint. Leaving some of the black paint exposed.
Using another chip brush, lightly dab on some more black paint over the metallic paint while it is still wet, allowing the paint to blend slightly. When happy with the finish, allow drying.
Apply ax to seal.
Recommended Products
As an Amazon Associate and member of other affiliate programs, I earn from qualifying purchases.
This paint finish would look great on frames, mirrors, planters, and vases. Or on any type of home decor accessories.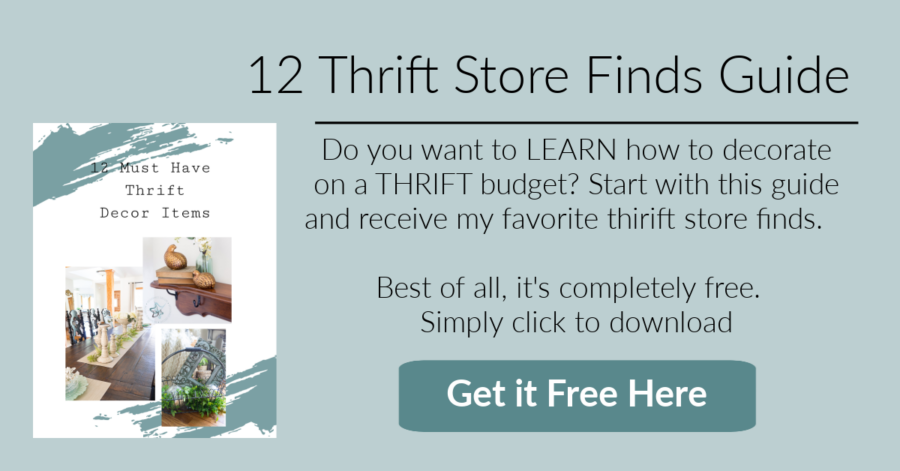 I am planning on doing another faux paint finish on the hardware of my apothecary cabinet. The hardware on the bottom has lost the copper plating, so I want them to look more like the ones on top. Stay tuned for that hardware makeover.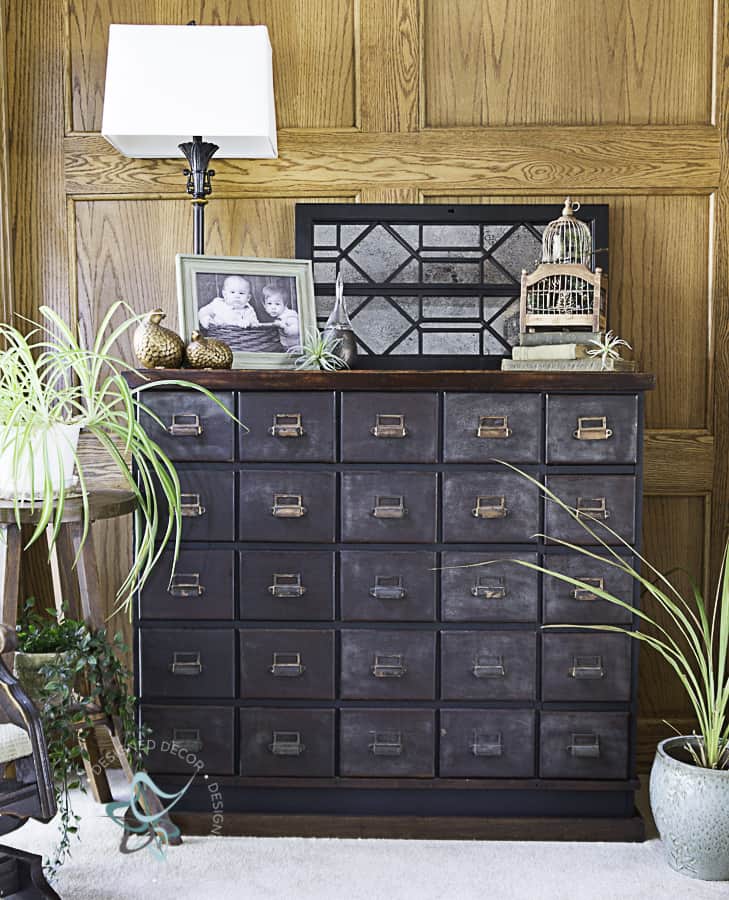 Also, make sure you read about this Apothecary cabinet and how I had to go back and buy her after I was 40+ miles away.
Discover more Inspirations by clicking on each category photo





Join the DD Community!
Join the Designed Decor Community and receive weekly free tips on DIY home projects, painted furniture, decorating, and much more.