Are you interested in eliminating those harsh chemicals from your detergents and cleaning products? Maybe you want to save plastic bottles from going to landfills. This easy-to-make laundry detergent will solve both of those issues.
This post contains affiliate links. Click here to see my full disclosure policy.
I have slowly been transitioning my home and cleaning products to be chemical-free. Some products I purchase and many others I make. The laundry detergent was the first recipe that I made, and now 7+ years later I am still making it.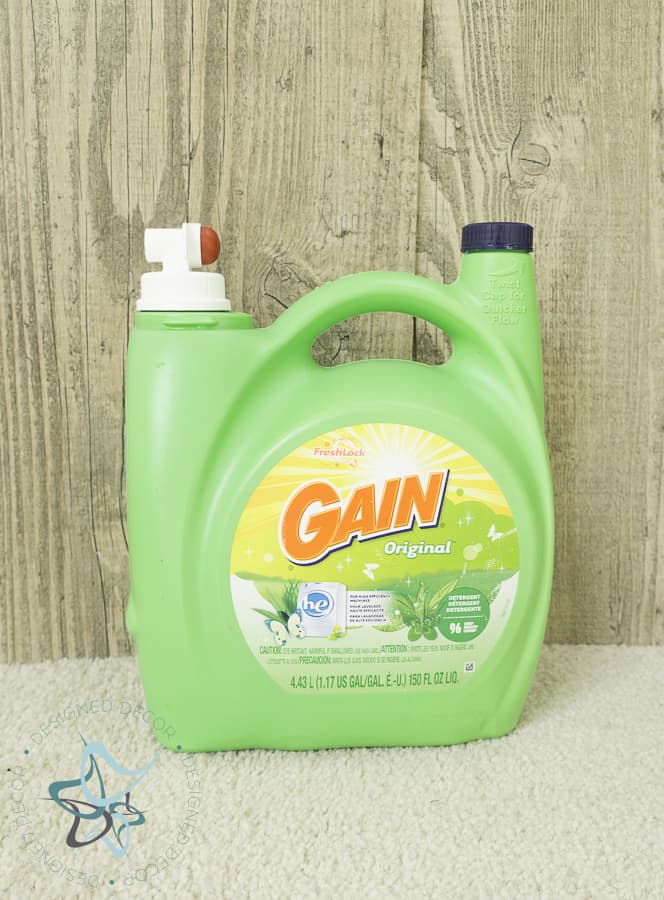 If you love liquid laundry detergent, as I do, this is the perfect recipe for you. I have always used the large 150-ounce laundry soap with the squeeze spout, so this was a perfect container to hold my homemade liquid laundry detergent.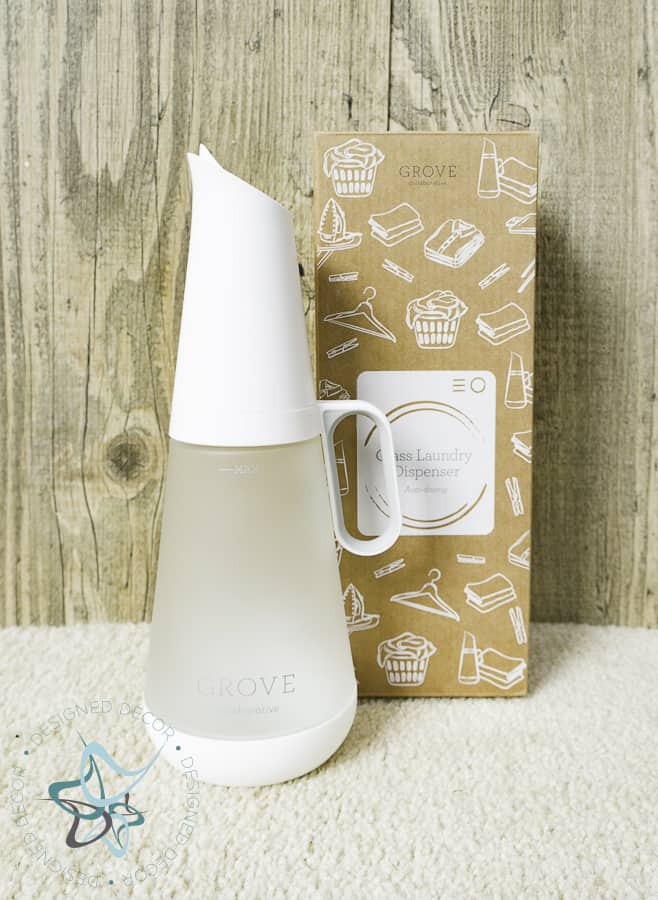 It also makes it easier to have a smaller container to be able to shake the liquid before using it in the washing machine. The homemade liquid laundry detergent tends to separate. These laundry detergent dispensers from Grove collaborative are perfect to use. I easily added a label to each bottle, one for detergent and one for my homemade fabric softener.
Videos from Designed Decor
Laundry Soap Recipe
Here is the recipe that I use for my homemade liquid laundry detergent.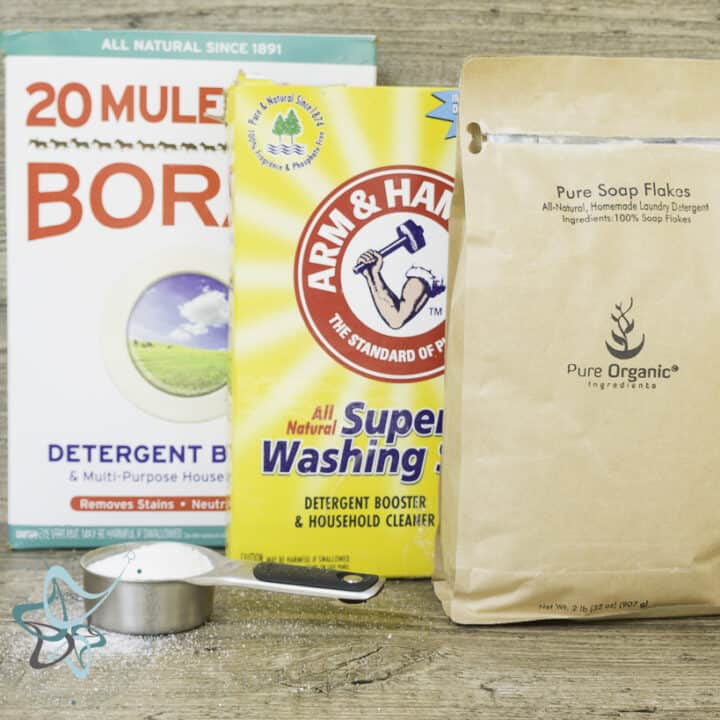 How to Make Liquid Laundry Detergent!
Materials
1/2 cup organic laundry flakes
1/4 cup borax
1/4 cup washing soda
18 cups water
Tools
150 ounce laundry soap container
large sauce pan
measuring cups
large spoon
funnel
Instructions
add soap flakesand 4 cups water to pan
heat until soap flakes are melted
add 4 more cups water, borax and washing soda to pan
stri until melted
remove from heat and add 4 cups cold water to help cool
pour into large laundry soap container using a funnel
add remaining water and shake well to mix
Here is a quick reference list for all the products used for the laundry detergent
In place of laundry flakes, you can grate one bar of laundry soap and seal the remaining soap in a plastic bag to use for your next batch. The first time I made the recipe, I used Fels-Naptha, ***Update in 2018, I switch to the soap granular flakes above as I was tired of grating the bar soaps.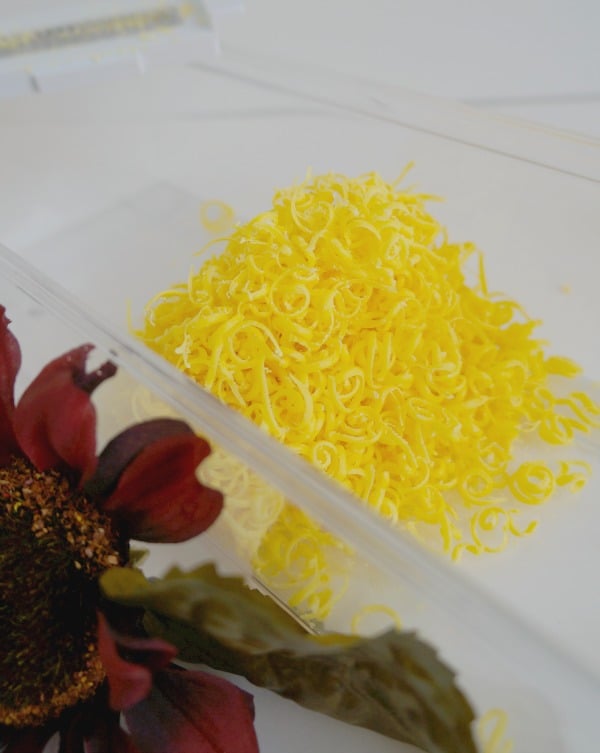 Chemical-Free Cleaning Guide
Want to learn how to go chemical-free in your cleaning?  Let me help!  Subscribe to join the Designed Decor Community to receive weekly updates and I will include my Chemical-Free Cleaning Guide as my Thank you for joining.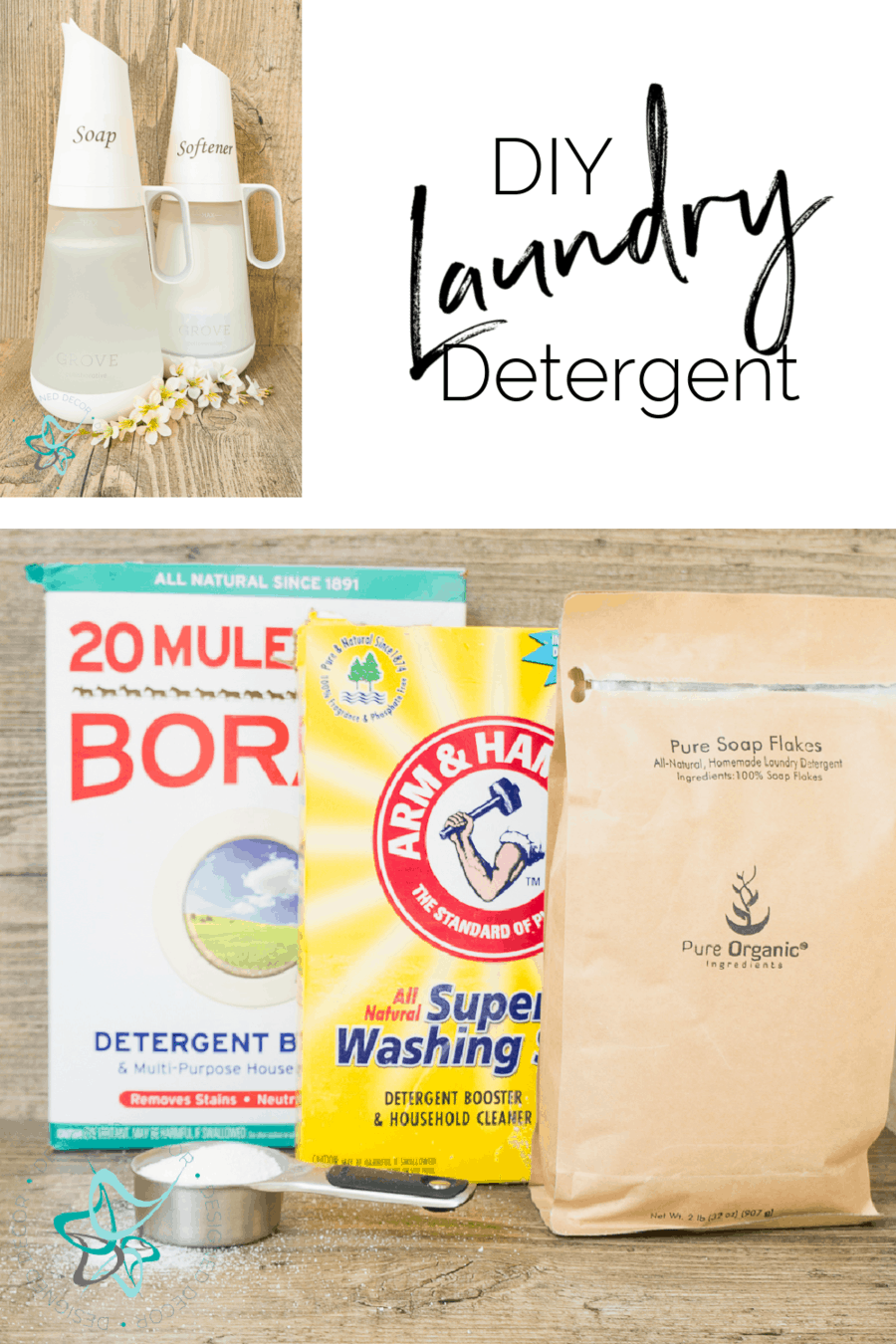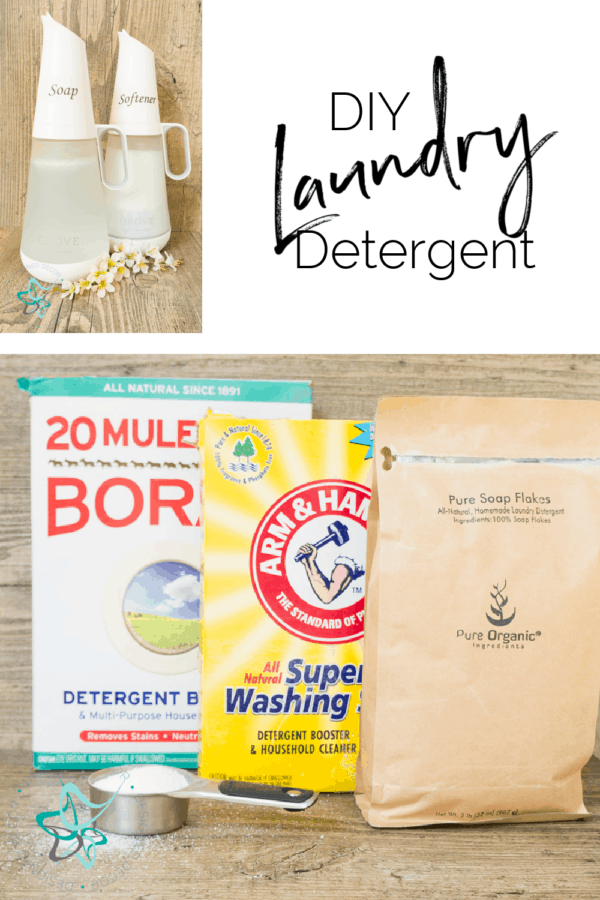 Calculating the Savings
I wanted to calculate the cost of making your own and compare it to buying laundry detergent. I have always heard everyone say how cheap it is to make your own, but I did not want to take anyone's word for it. So here are my calculations.
Try to stay with my crazy way of thinking.
The Castile bar was $2.48 and I used 1/4 of the bar, =.62 cents. The borax was .28 cents for 2 ounces and the washing soda was .34 cents for 2 ounces. My math would be $1.24 for the soap portion.
Mr. DD. stated I needed to calculate the cost of the water. So yes, we looked at our water bill and we pay 1.79 for 100 cubic feet of water. There are 748 gallons of water in 100 cubic feet. There are 128 ounces in a gallon of water so that means there is a HUGE amount of ounces of water in 100 cubic feet. So at this point, I asked Mr. DD if I could just add a penny on my amount and call it good.
Yes, we really had this crazy conversation and yes, he really went and pulled out our water bill to see how much we pay. Thank goodness for the ability to Google these crazy questions and to be able to convert measurements. Where would we be without the internet?
I make 176 ounces of laundry detergent for $1.25. I priced Arm & Hammer 210 ounces for $9.98 at my local Sam's club.
UPDATE 2021: I now use organic soap flakes which cost more than castile so my new cost is $2.65 for 150 ounces
OK, so if you are still with me, the answer is YES, it is very cost-effective to make your own. Not to mention you are not buying another plastic container each time you make your own, that is helping my house be a little greener.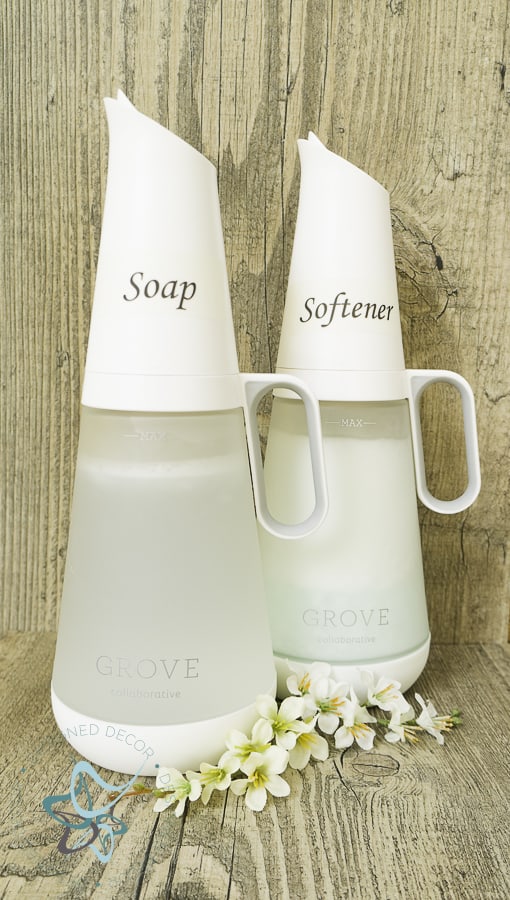 Here is my homemade fabric softener recipe.
Saving the Environment
Some of you may be more interested in saving the plastic from going to landfills. I have calculated that I have saved 28 large(150 ounces) plastic laundry soap bottles from going to the landfill. If I do 6 loads of laundry a week using 2 ounces of laundry soap in each load. I would be using 4 large bottles in a year. Over the 7 years I have been making my own detergent would be 28 bottles.
Did you know it takes 500-1000 years for heavy duty plastic laundry soap bottles to break down in the environment?
No matter your reason for making your own laundry detergent, you need to try this recipe.





Join the DD Community!
Join the Designed Decor Community and receive all the in's & out's of making your house a home on a "Thrift" Budget. Also receive this Chemical Free Cleaning Guide for joining.