Are you tired of chemicals in your laundry products? Are you looking to go chemical free or save money on your laundry cleaning products? Last week I shared my Homemade Laundry soap, and today I am sharing how to make Fabric Softener. This fabric softener recipe has saved me a lot of money over the years and it has also helped us be green by using fewer chemicals and plastic.
This post contains affiliate links. Click here to see my full disclosure policy.
This is an easy recipe with simple ingredients that you should already have the ingredients on hand in your pantry and bathroom.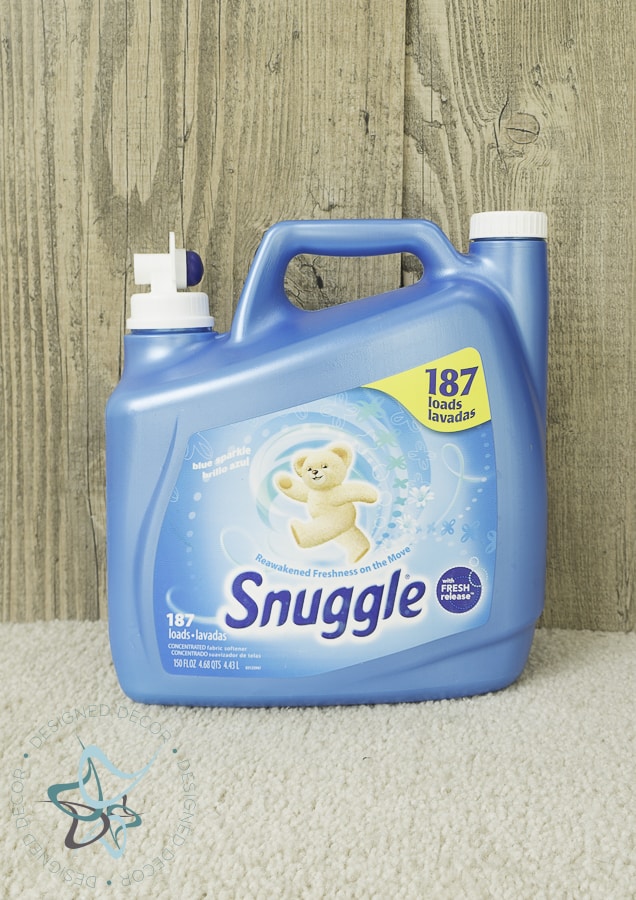 I have reused this fabric softener container for the past 7 years. In my calculations this has saved me from throwing away 28 large plastic containers over the years.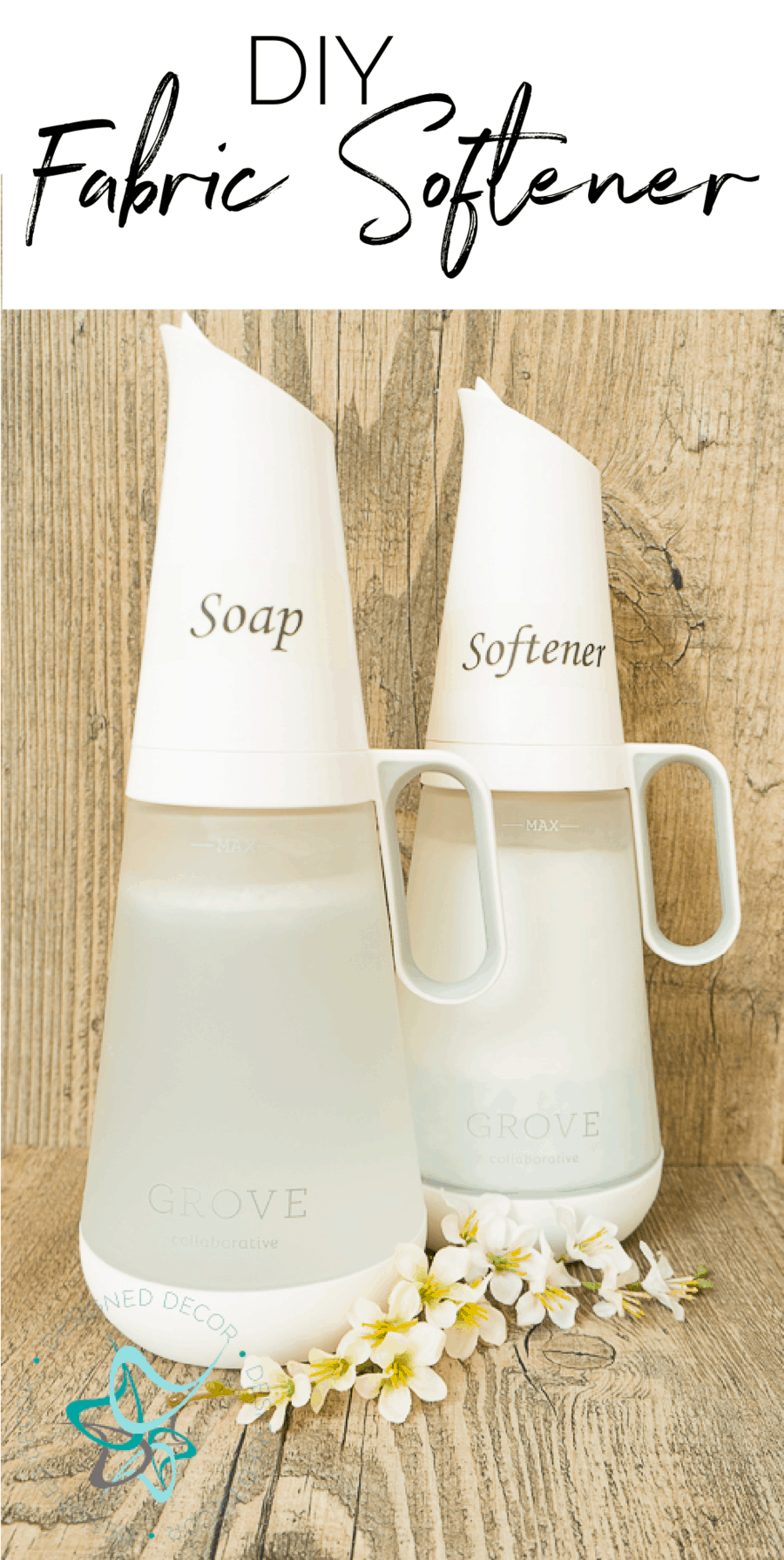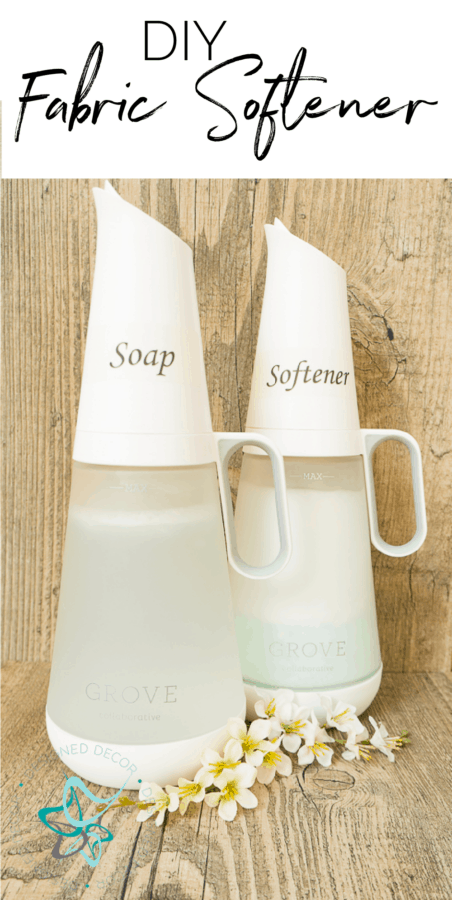 I also want to calculate the savings by making your own fabric softener. I calculate the vinegar to cost .74, the conditioner .96 cents, and I will throw in a penny for the water. It costs $1.71 to make 76 ounces of fabric softener with this recipe and a 129 ounce of Gain costs $9.99 at Target. So roughly $2 compared to $10 and not to mention not using all that plastic every time you buy a new bottle of fabric softener. Be green and make your own!
Fabric Softener Recipe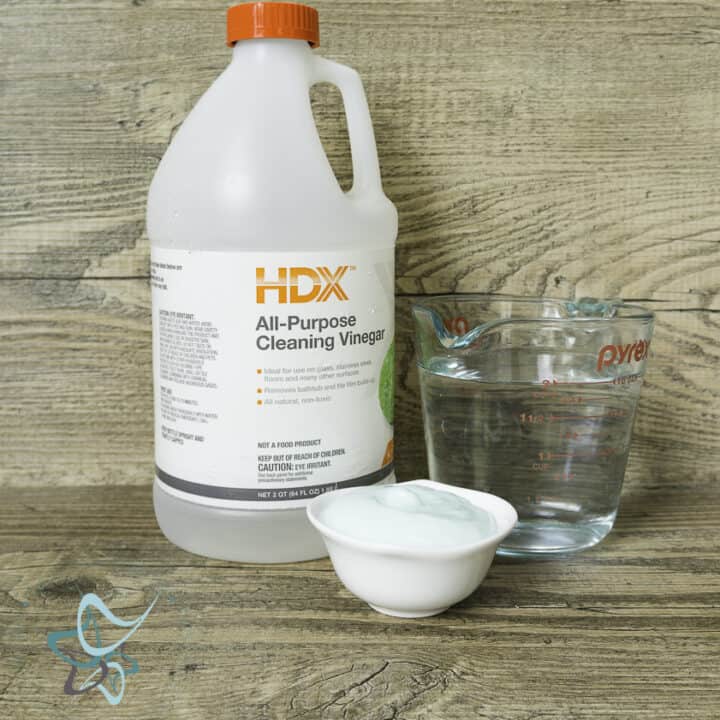 How to Make Fabric Softener!
Materials
2 cups conditioner
6 cups water
3 cups vinegar
Tools
Large fabric softener container
funnel
measuring cups
Instructions
Heat 3 cups water
Add conditioner and stir until melted
Pour into large container using funnel
add vinegar and stir to combine
Notes
Must throughly shake before each use
Use any type of conditioner
Want to go chemical-free in your cleaning? Let me help. Sign up below to join the Designed Decor Community to receive weekly updates and my "Chemical-Free Cleaning Guide"
Chemical-Free Cleaning Guide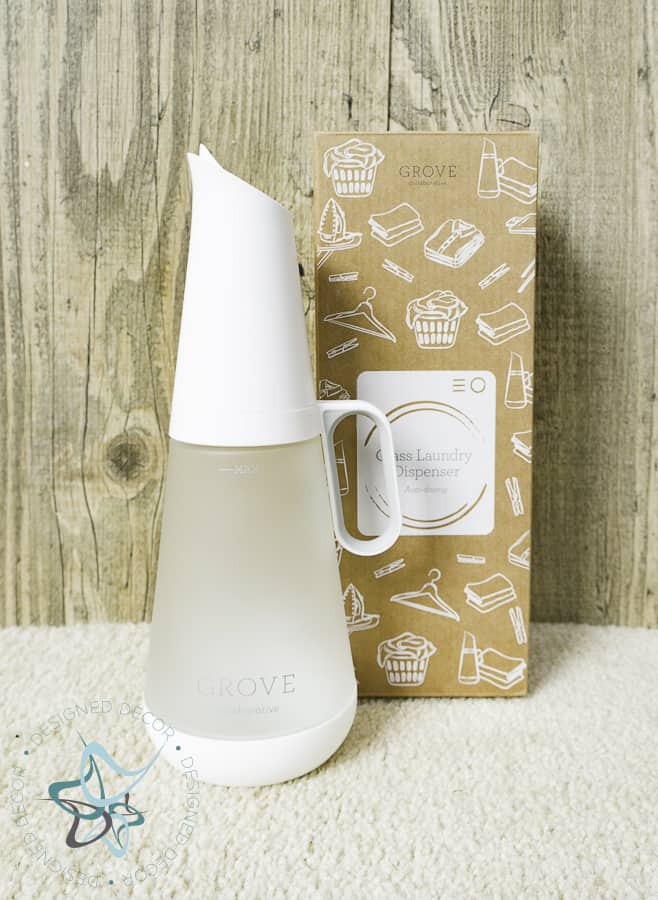 These detergent dispensers are great to use as your everyday bottle instead of large containers. It allows for ease when poring the fabric softener into the machine without having to deal with the bulky plastic container.
I have been slowly transitioning my home to be more green and making my own cleaning products were the first items on my list. I like the fact that I will no longer be using harsh chemicals in my home, and I am saving by not adding more plastic containers to the environment. Have you started to reduce your footprint? If so, what are some of the things you do to be green?
This post contains affiliate links. Click here to see my full disclosure policy.


Join the DD Community!
Join the Designed Decor Community and receive all the in's & out's of making your house a home on a "Thrift" Budget. Also receive this Chemical Free Cleaning Guide for joining.