Happy Monday! I hope you all had a fabulous Thanksgiving and did not shop too much on Black Friday. I really enjoyed the holiday and having my oldest son home from college for the long weekend. Now on to the christmas decorating! I want to share this great trash to treasure table for today and then I will be posting Christmas decorations soon.
This is one of the most useful finds I have seen. I purchased this accent table at a neighborhood garage sale for $2. This accent table folds flat for storage. You can use it as a table, serving tray or a luggage rack. Take a look at this gem of a find.
I took the nylon strap off the leg supports and decided the table would look best painted. I also decided I could use the tray table top as a reversible tray table. I would tile one side and leave the other side as the original slates.
I used a pressed brown board and cut to fit the inside of the tray table and then glued in place with liquid nails.
Let the painting begin! I made my chalk paint in brown, you can read about the chalk paint recipe here.
After painting the accent table I decided to sand the edges to give it that worn look. I used a poly-acrylic to seal the table. I have read to use a furniture wax to seal chalk paint but I have not found one that I like the consistency of. I purchased one and used it one another project and I did not like the product. I have heard many bloggers rave about the Annie Sloan chalk paint and wax but I do not have a dealer in my area, so I did the next best thing.
I began to tile one side of the tray table top. I purchased the cream tiles for .20 cents each, and had the small center tiles left over from my basement shower project. So now I am in the project for $4.40.
I glued the tiles with welbond adhesive and then grouted the tiles the next day. I used the left over grout that I had from my basement bathroom project.
Once the grout was dry I used a tile sealer to help protect the tile and the grout lines from any future stains. I purchased some used cabinet handles from Habitat restore for $1 each. So now the project is $6.40. I spray painted the handles black and mounted on the sides of the tray table top. Here is the finished table.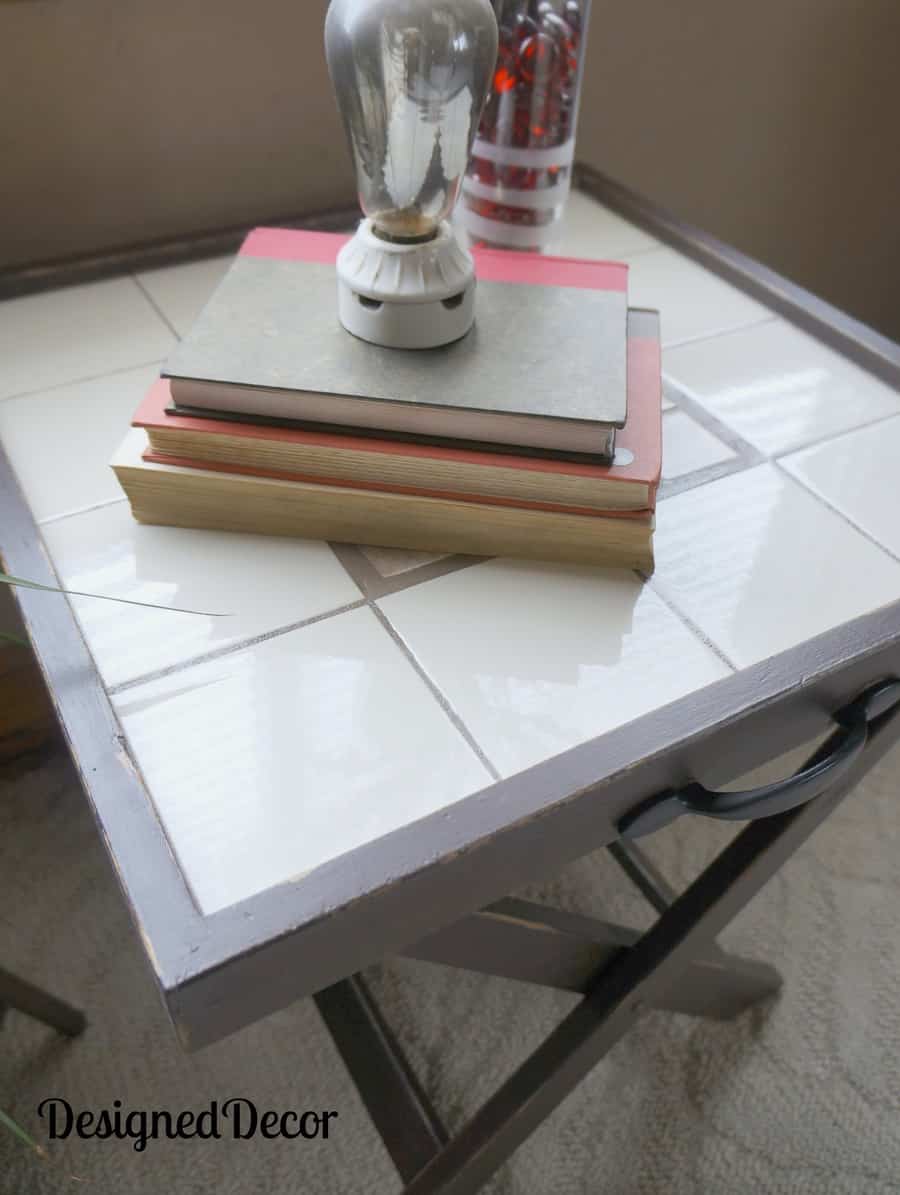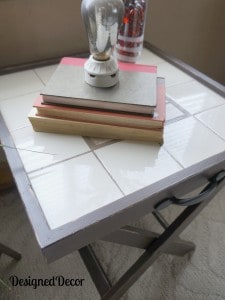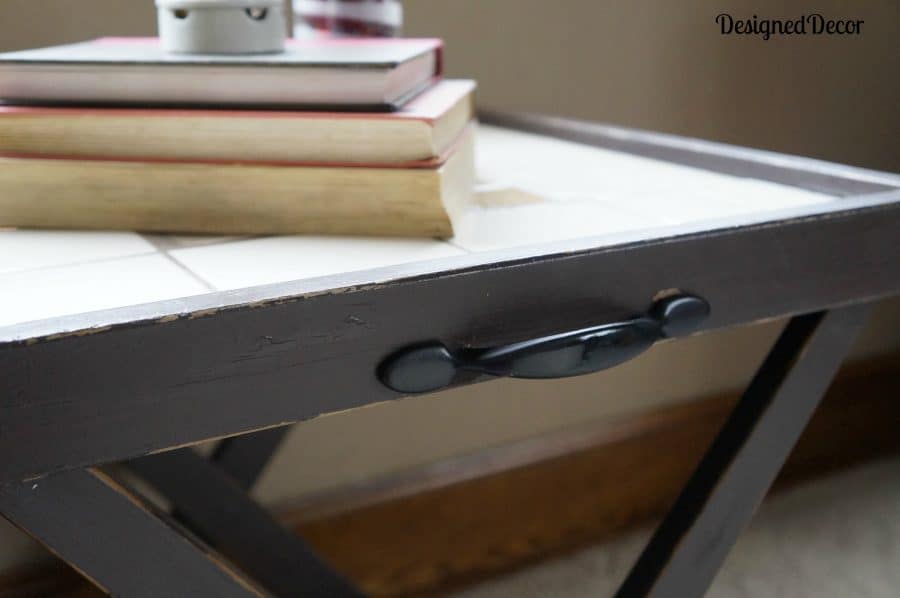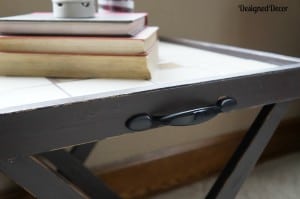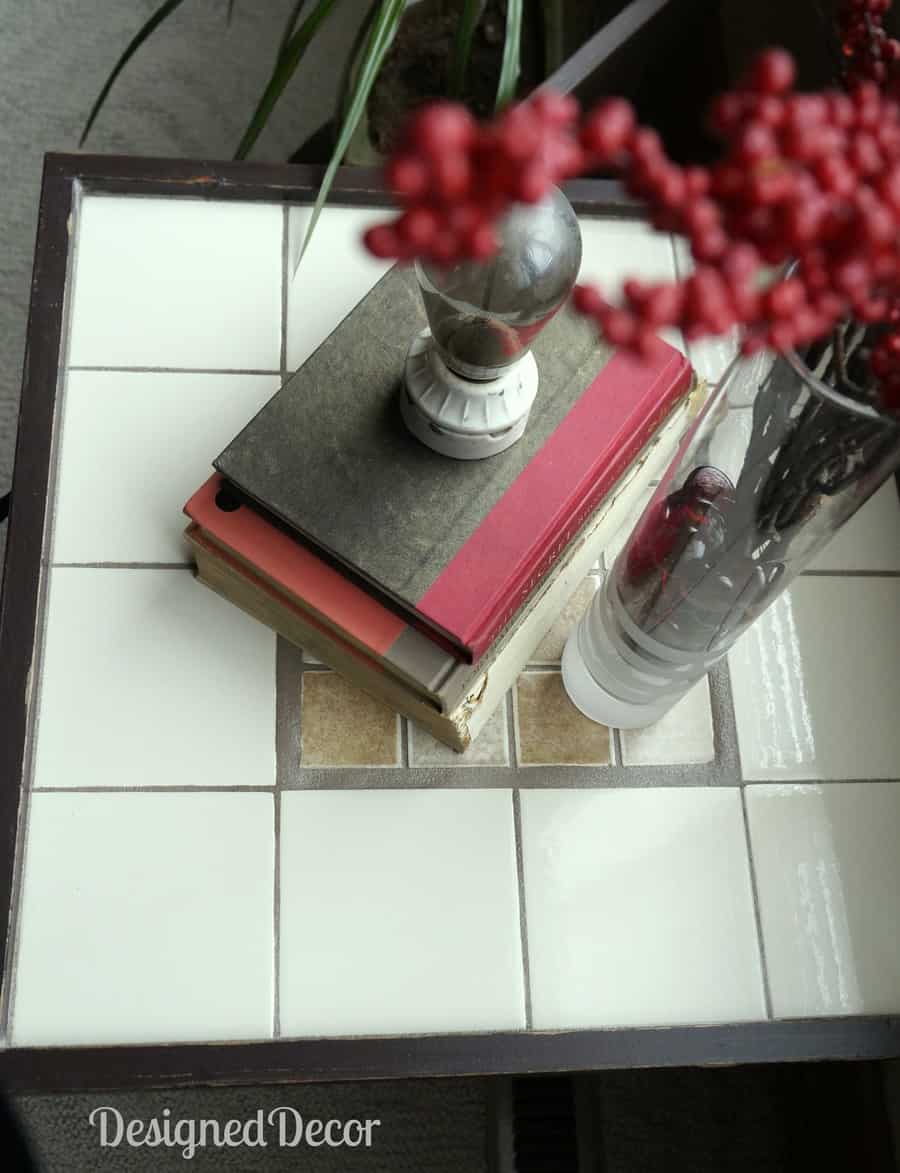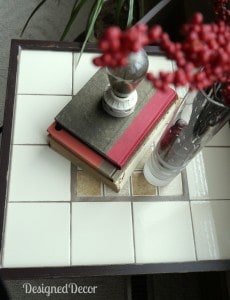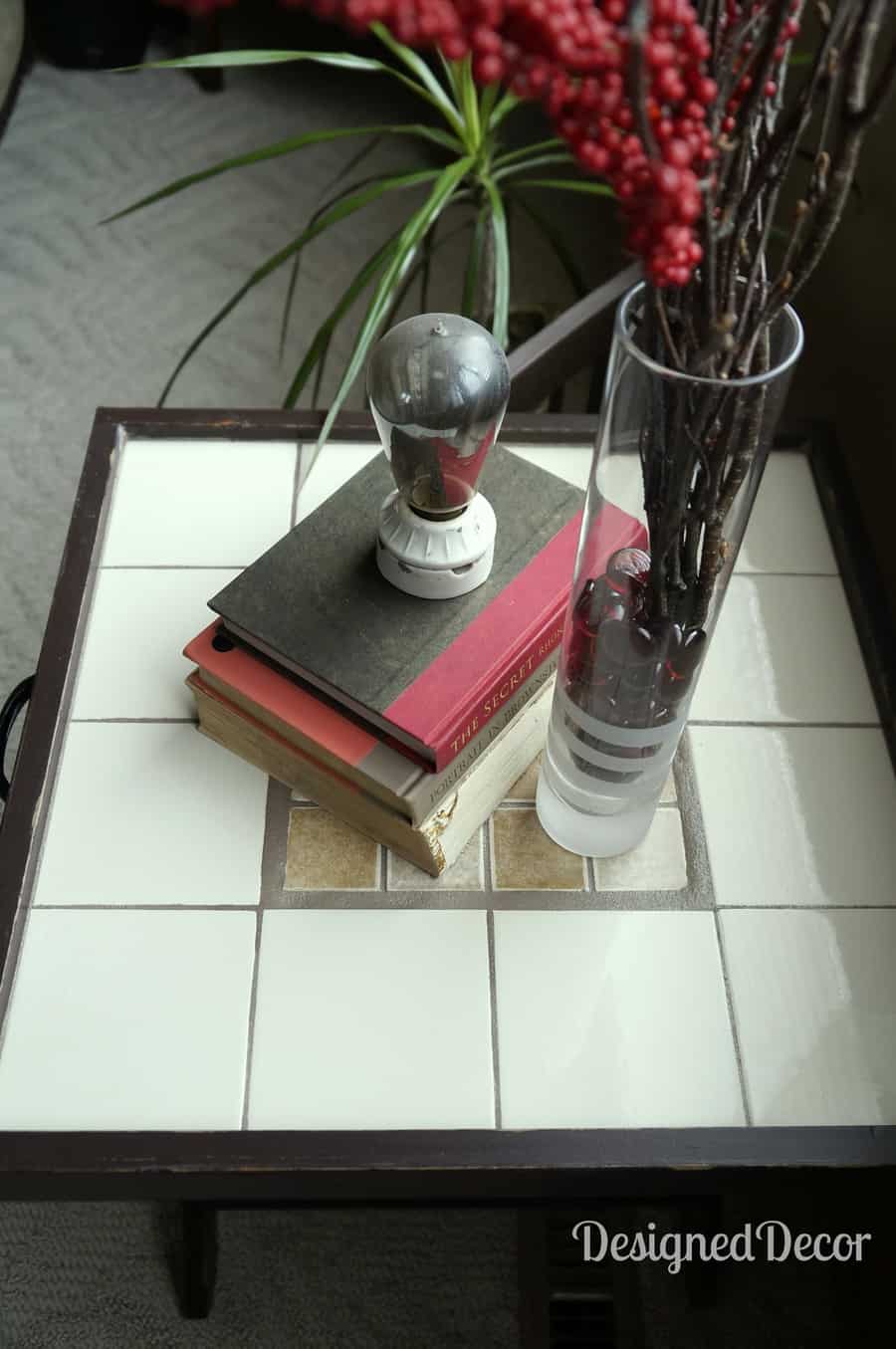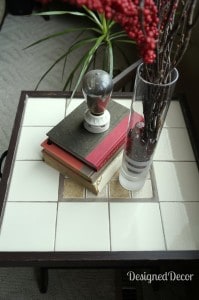 I love this multipurpose tray table. I am selling this one at my Hand-crafted open house. I really am going to hate to see this one go.
Join the DD Community!
Join the Designed Decor Community and receive weekly free tips on DIY home projects, painted furniture, decorating, and much more.