Happy Anniversary Mr. DD!
Today is our 11 year Wedding Anniversary! We are out celebrating "Us"! Mr. DD. and I made a promise 11 years ago that we would take a vacation for us each year to celebrate our anniversary. I have to say that this is one of our marriage secrets to a long and happy marriage. This time allows us to rekindle and have our time together.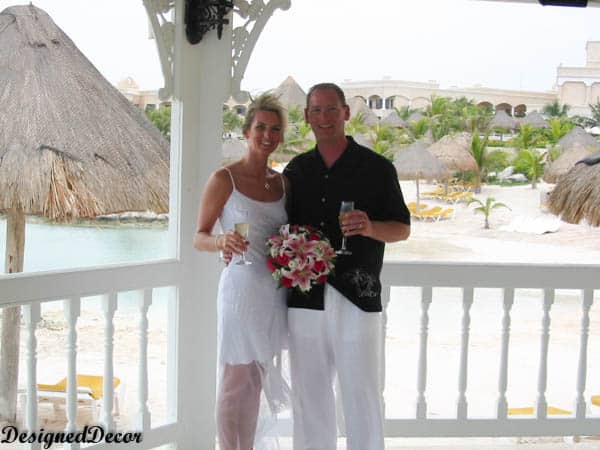 You can read about "our wedding story" (I promise it's a good one) and "how we met" . I shared these stories last year for our 10 year anniversary. Just click on the "wedding story" and "how we met" to read more.


This was our Alaskan Cruise from our 10 year Anniversary. You can read about each trip we have taken over the years by clicking on "Our Anniversary Trip, part 1 and part 2."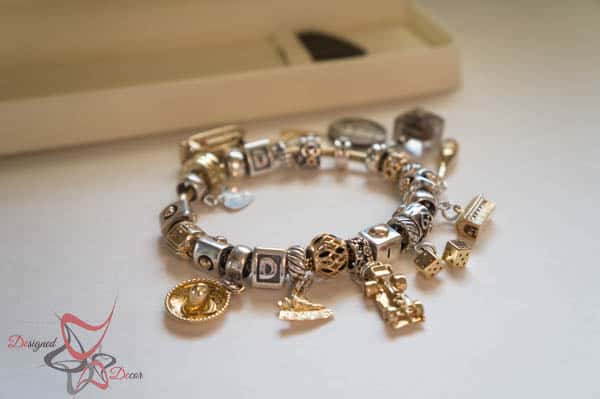 I decided when we married to collect a charm from each place that we traveled for our anniversary trips. I wanted to start my charm bracelet after our first anniversary, but decided to wait until I had some more charms to fill the bracelet. The original challenge was soldering on the charms and then having to move them around once I had more to add to the bracelet, so they just sat in my jewelry box. 2 years ago, Mr. DD asked when I was going to put together a charm bracelet, I said I was looking for a bracelet to put them on, he solved that issue and bought me a Pandora bracelet for Christmas. I decided this would be perfect because I could use other charms on the bracelet as well as my anniversary charms and easily add charms each year. I finally, this year found a way to attach my charms to a Pandora style holder to make this work. The tough part this year is deciding what charm I will be getting for this trip. Each charm has a theme or has the place where we traveled to, this year we are traveling to random places so this will be my challenge.
I love you Mr. DD and here is to many more adventures! Follow me on Instagram to see the fun we are having!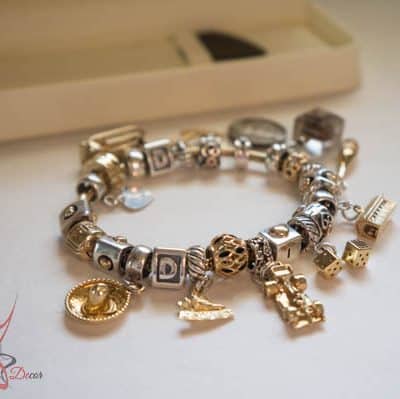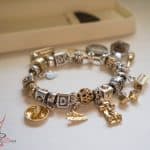 Join the DD Community!
Join the Designed Decor Community and receive weekly free tips on DIY home projects, painted furniture, decorating, and much more.