I am on a stenciling kick and I knew this vanity needed some extra details to make her have a whimsy feel. I turned this stenciled dressing table into a beauty by adding a few stencil designs and added touches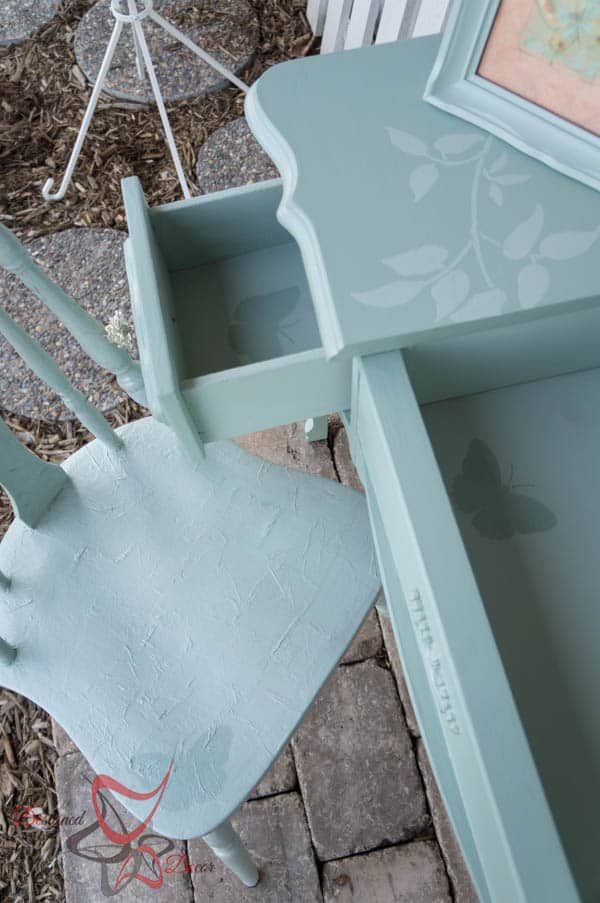 She looks so pretty with all the extra details that the stencils provided. I used the Budding Clematis 3 piece stencil kit from Cutting Edge Stencils. I love this pattern and how it gave this vanity the extra glam.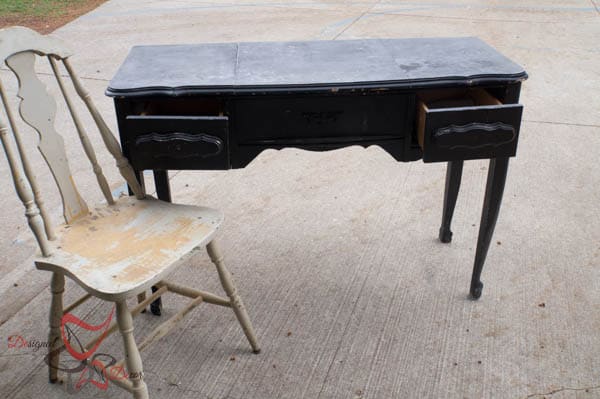 It's hard to believe that this is the same dressing table. This vanity was donated to me from my husband's partner, thanks, Steve! This vanity had seen its better days and had a horrible black paint job.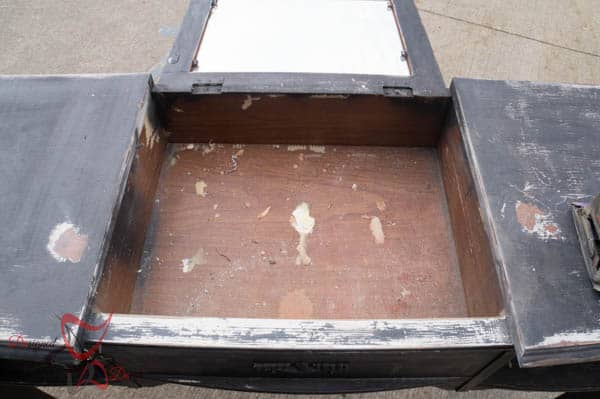 I had to sand this piece down a lot due to the major drip marks and filth that was left behind. I ended up painting the inside draws to this piece because they were in horrible shape.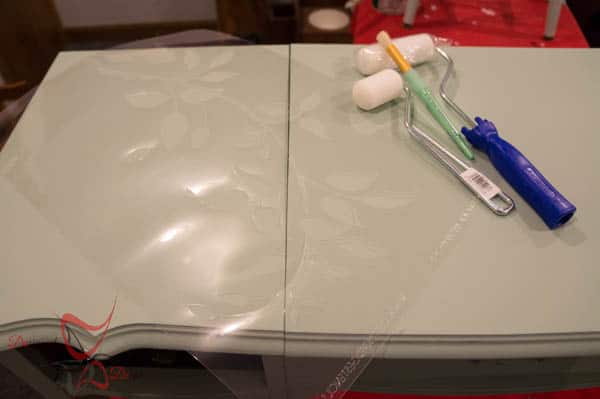 I started by choosing 2 of the stencils in the 3 piece kit, and I also used one of the butterfly stencils.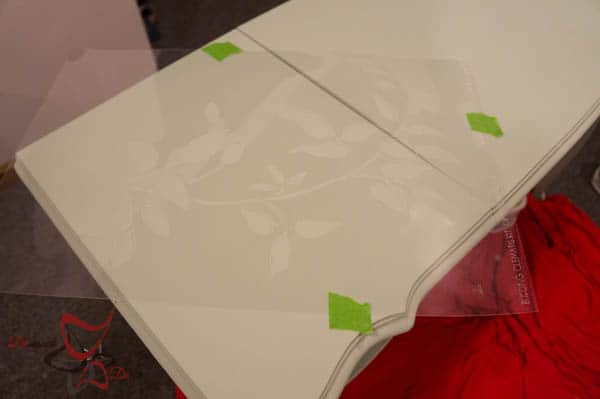 Found the perfect placement and I taped the stencil securely into place.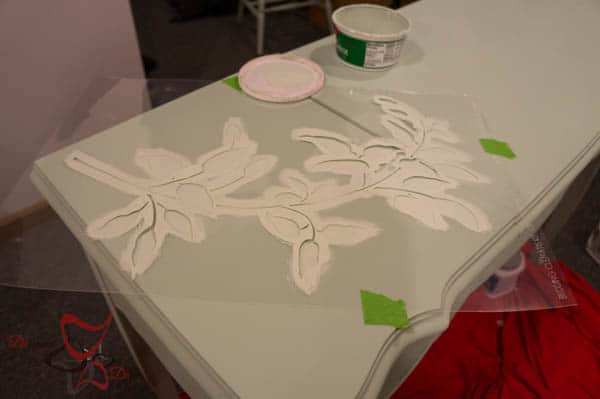 I used a lighter shade of the Creme de Menthe by Maison Blanche Paint Company. I will share more on this paint when I post about the technique I used on the chair. Let me just say, I LOVE this paint!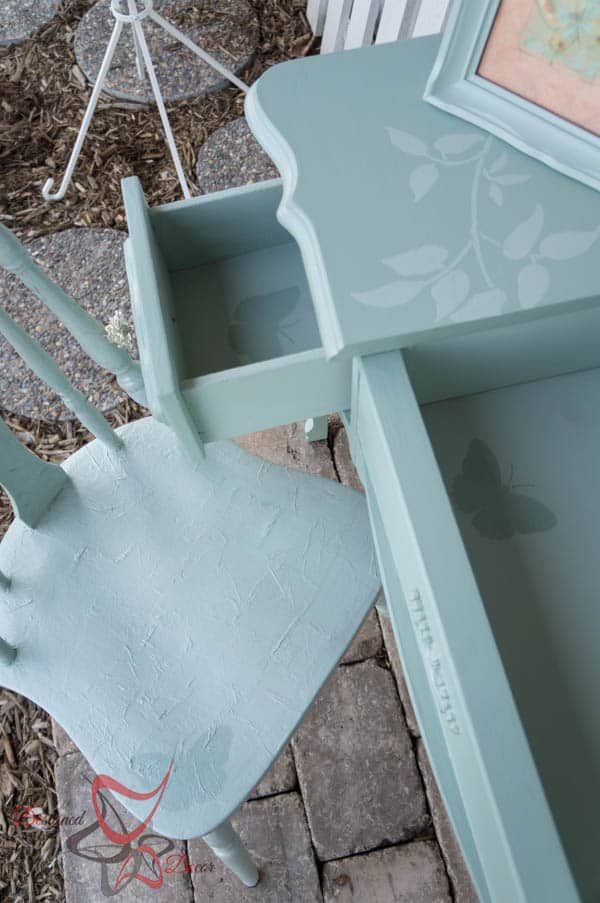 See how adorable the butterflies are! I love the monochrome look of the paint and how the stencils added the perfect whimsy touch to the dressing table vanity.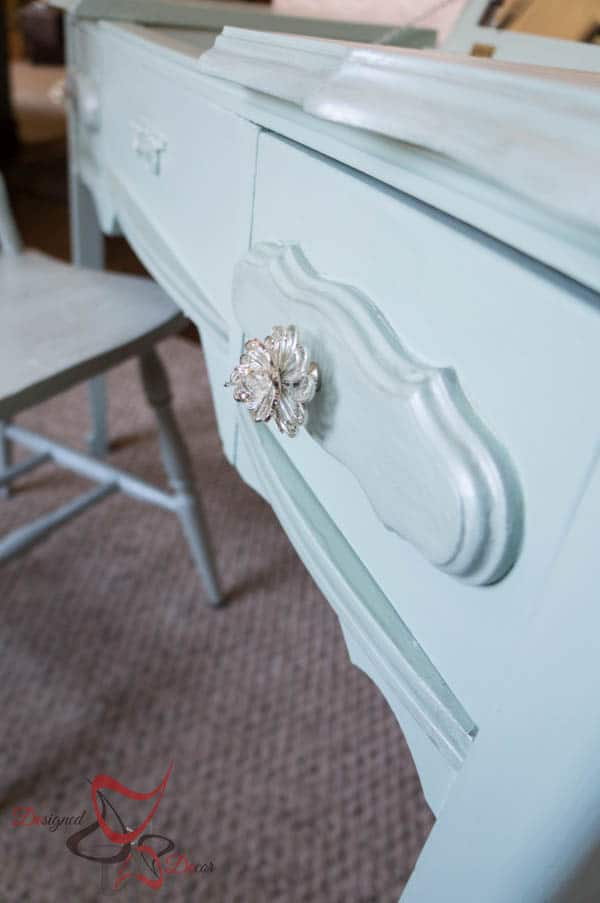 It's all the little details that make this vanity stand out.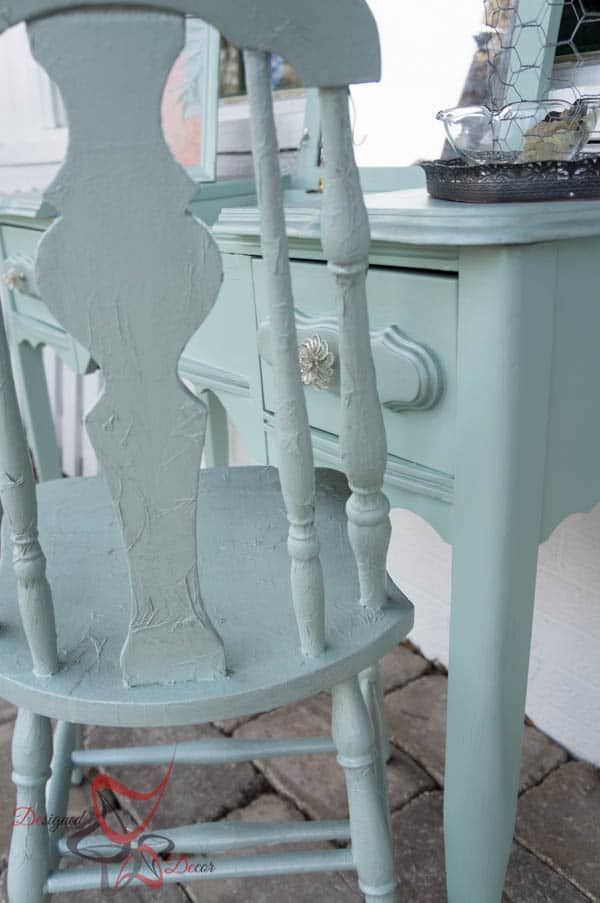 See all the details in the chair? I can't wait to share with you how I achieved this look.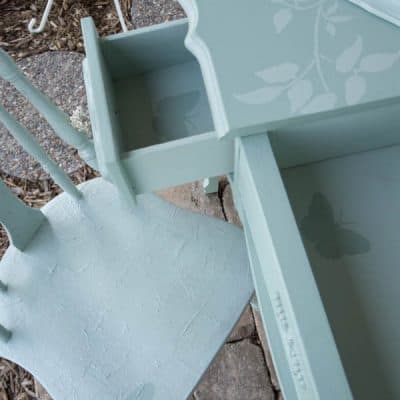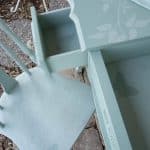 Join the DD Community!
Join the Designed Decor Community and receive weekly free tips on DIY home projects, painted furniture, decorating, and much more.