These DIY Pine Cone Ornaments are simple and very budget friendly.  This ornament #4 from My Christmas Decorating on a Budget Series.  
I like to change my Christmas decor around and I find myself getting tired of colors and like to switch things around. I do have a few sentimental items that are staples in my Christmas decorating, but for the most part, I don't hold onto items over long periods of time.  This can get costly to change-up colors every year, so I decided to share some ideas of decorating on a budget by repurposing what you have or making your own holiday decor.  This post contains some affiliate links. Click here for my full disclosure policy.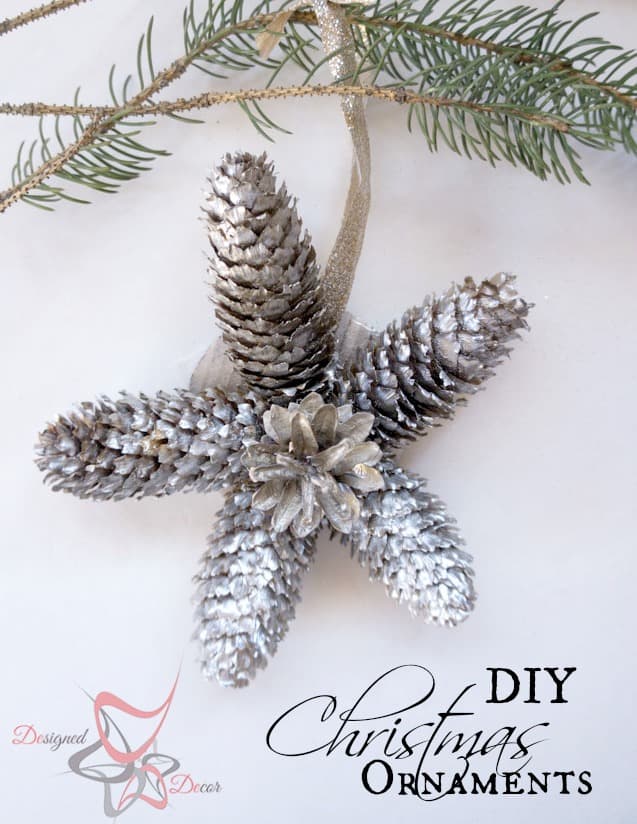 I think I have a small pine cone obsession.  I have bags and baskets full of pine cones.  I love to use them in my everyday decorating and especially my Fall and Winter decorating.  I love having natural elements in my decor and this is the cheapest one yet.  I go out a collect them off the ground.  Every time I see a good one lying on the ground, I pick it up and bring it home.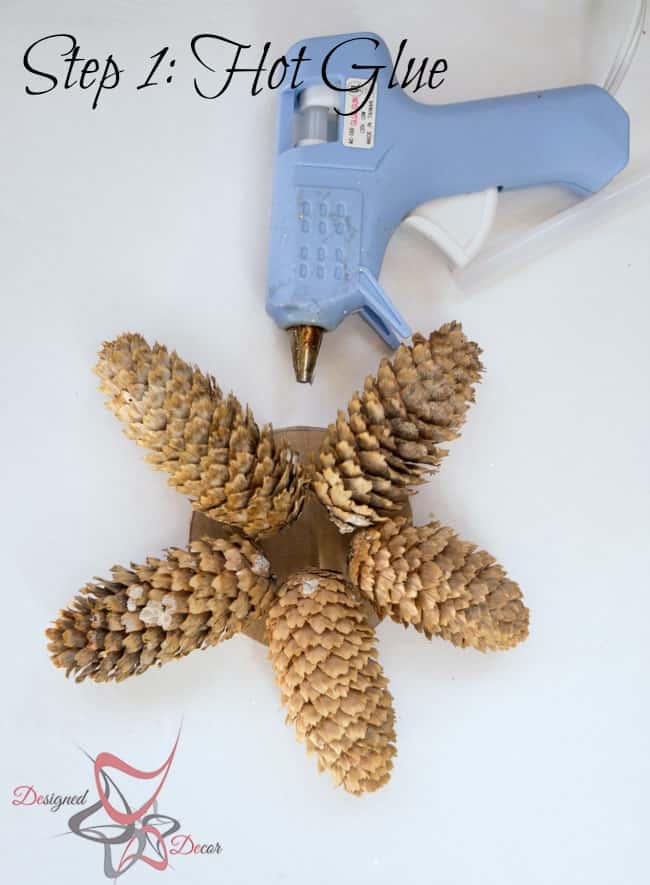 Step 1:  Hot glue the pine cones to a round piece of cardboard.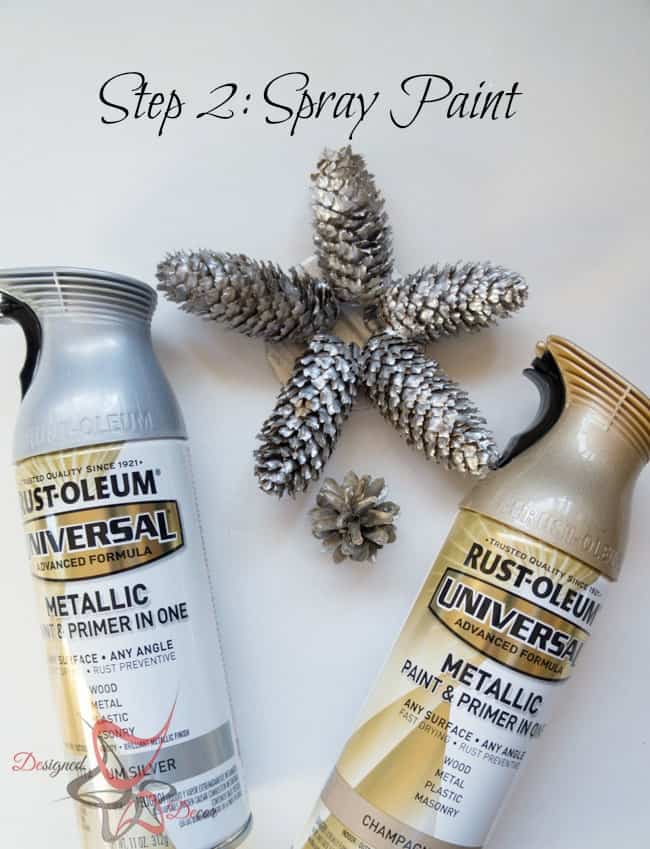 Step 2:  Spray paint the pine cones.  I used Platinum Silver and Champagne Rustoleum Metallic Spray Paint.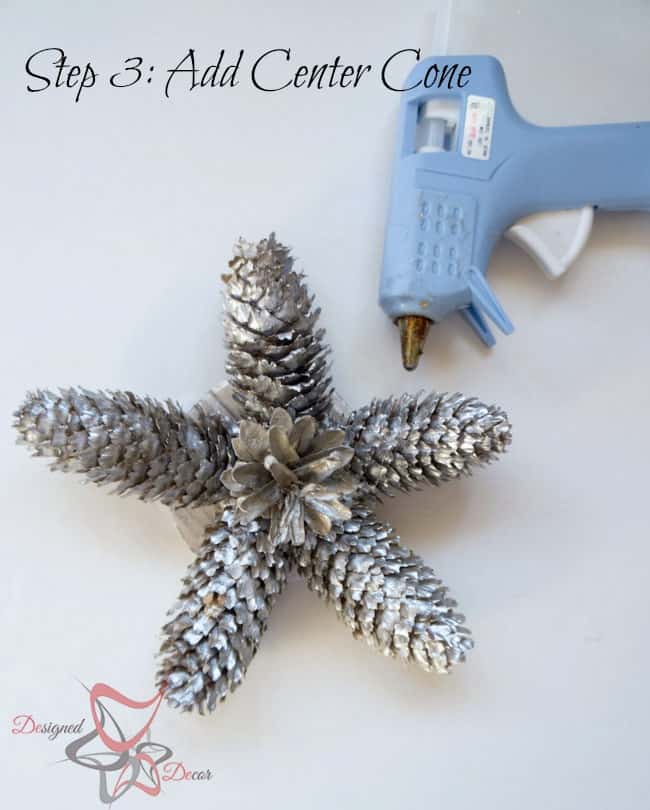 Step 3: Hot glue on a small pine cone in the center of the star pine cones.  If you don't have a small one, you can cut off the top of a large one and use just the tip.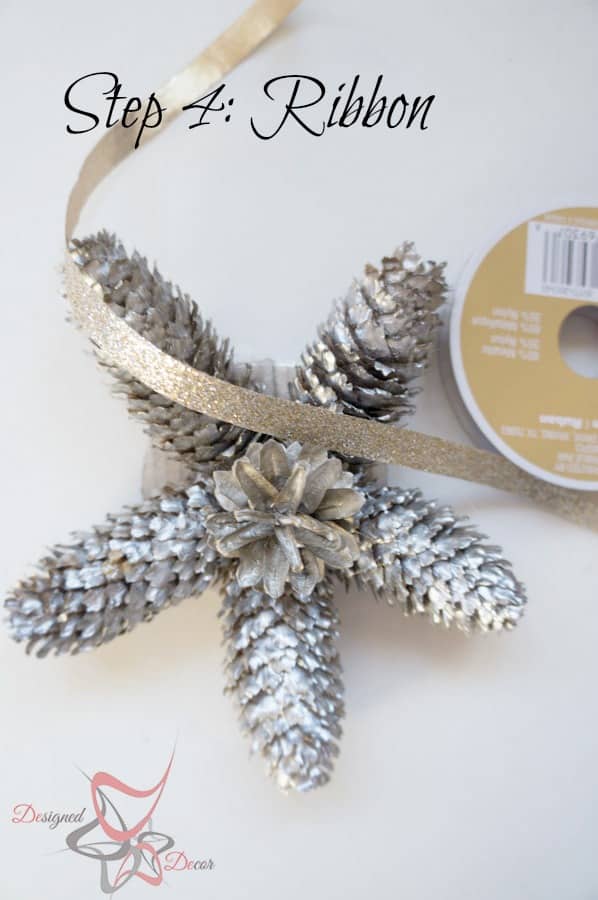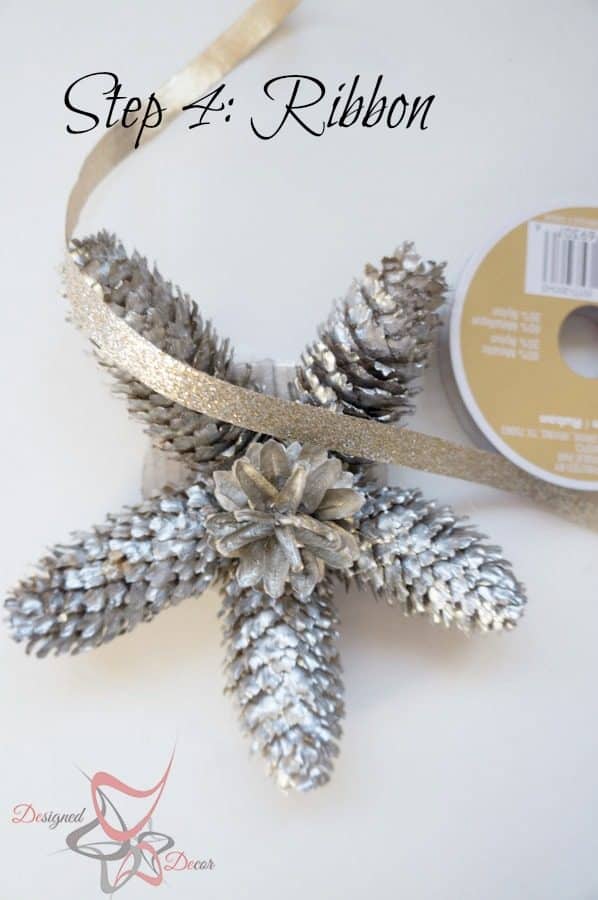 Step 4:  Add ribbon.  I bring you another simple and budget friendly Christmas Ornament.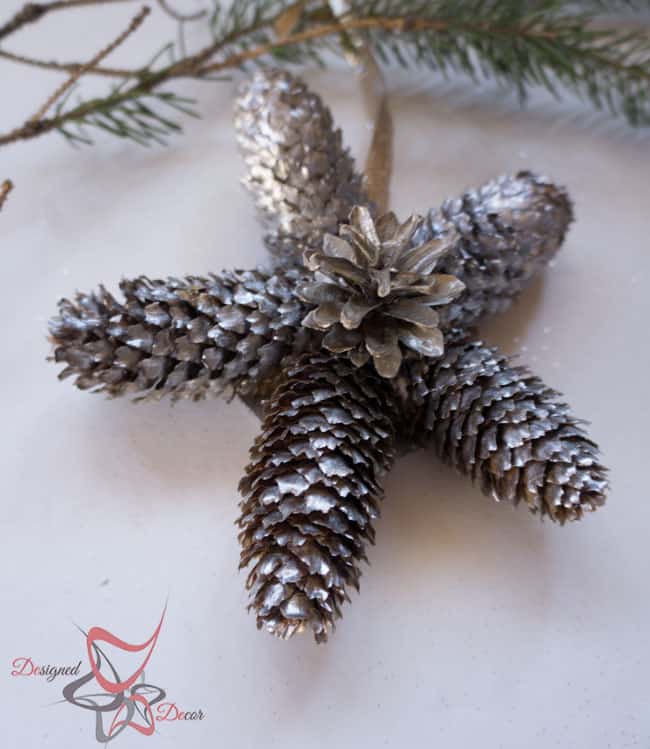 I also made these single pine cone ornaments.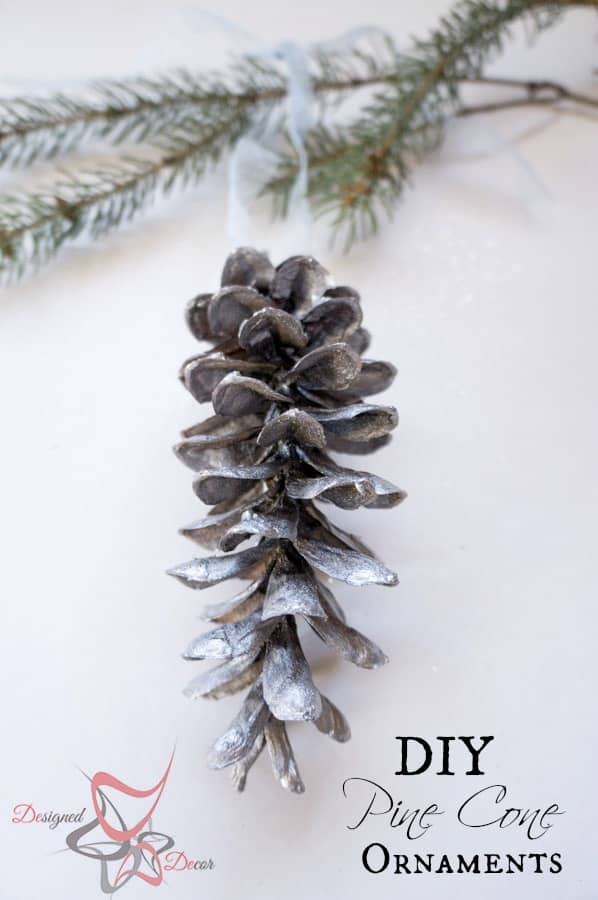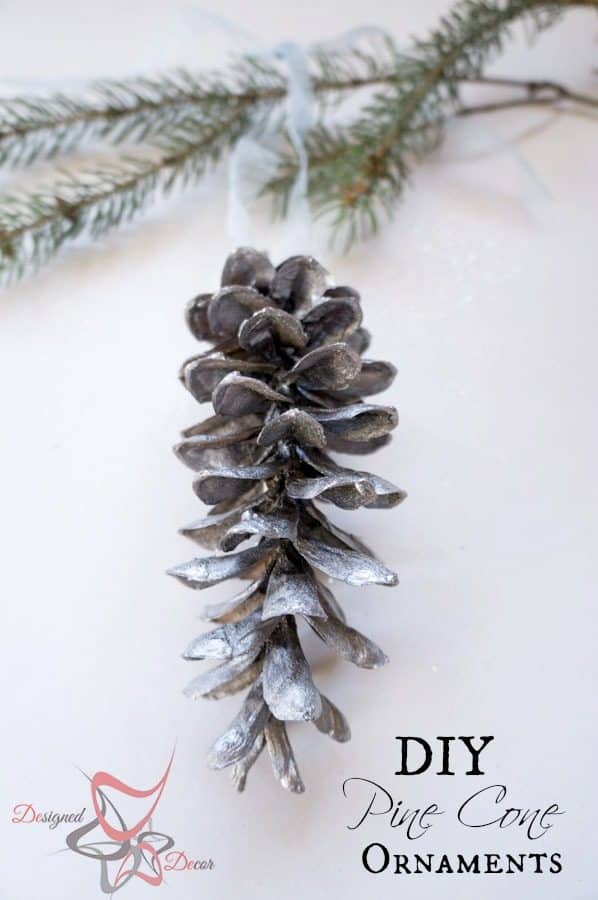 The cost of these pine cone ornaments is $0.  I had all of the supplies on hand. You can also purchase these glitter pine cones if you don't have the supplies to make your own.
You can follow along with my "Decorating on a Budget Series" – Part 1, Part 2, and Part 3.  If you would like to continue to follow along with my series, please sign up to receive my email updates at the bottom of this post.

Join the DD Community!
Join the Designed Decor Community and receive weekly free tips on DIY home projects, painted furniture, decorating, and much more.