I love taking something that is outdated and turning it into something that is relevant and useful for today's decorating styles. This piece was an outdated and boring tea cart and now it is a stylish and useful wine cart.
Most people don't serve tea in this manner in their homes, but they do however serve wine and other beverages. So the most natural choice was to turn this tea cart into a wine and beverage cart.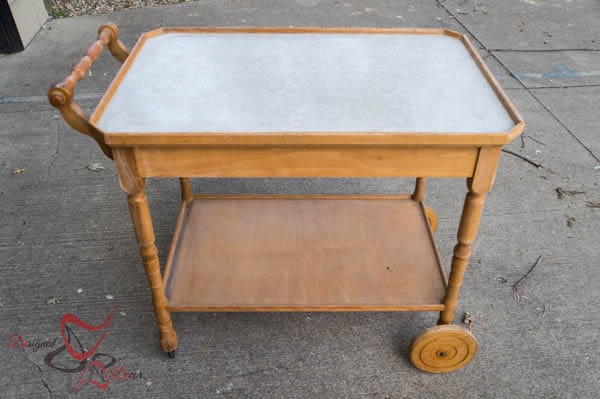 This was a simple transformation using Country Chic Paint in liquorice and natural wax. I did slightly sand down the surface before beginning to paint. I usually like to give my pieces a quick prep.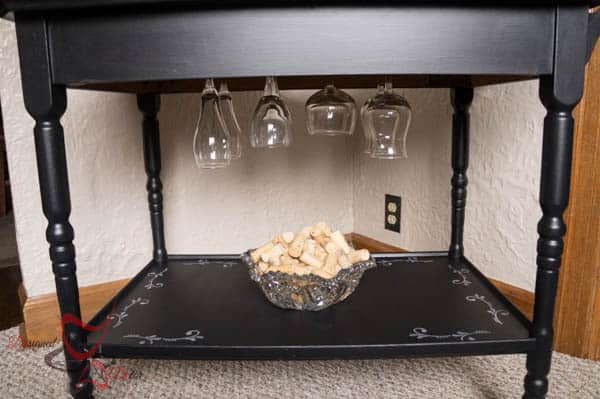 I added a Chrome Stemware Holder
on the underside of the top and stenciled some details on the bottom of the cart. This gave the wine cart a few extra features in style and function.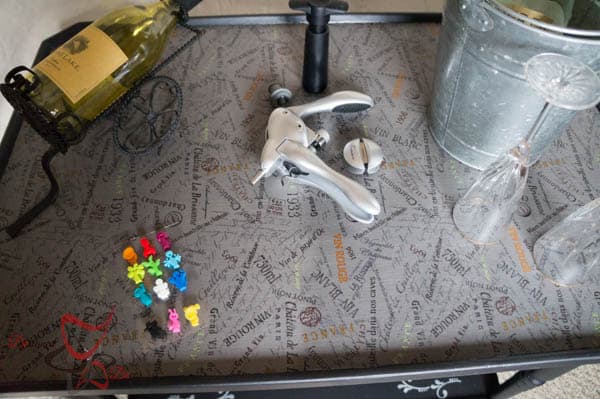 I completed the top of the wine cart by decoupaging with wine fabric. I took of the big wooden wheels and replaced them with casters and you now have a mobile wine serving cart.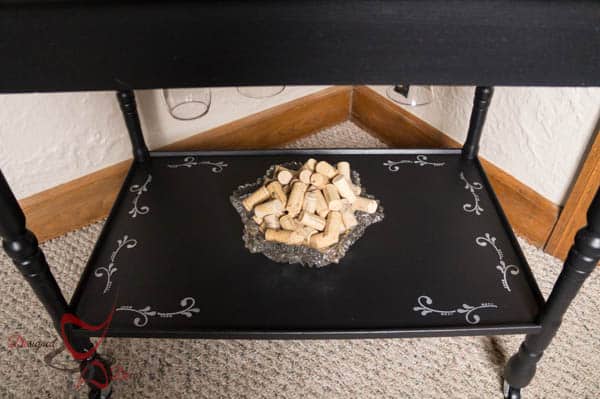 A simple and easy transformation can make such a big impact!
You may also like these transformations:

Join the DD Community!
Join the Designed Decor Community and receive weekly free tips on DIY home projects, painted furniture, decorating, and much more.