Today I am sharing the dresser makeover that I completed for my friend Sherri.  She was decorating her daughter's bedroom in a French theme and she wanted her old outdated dressers to match the theme.  She gave me a picture of an inspiration piece that she found and asked that I do something similar.  She gave me free rein to create what I thought would look great and that is when I decided an Eiffel Tower Dresser was the answer.
This post contains affiliate links.  Click here to see my full disclosure policy.
Do you know how hard it is to find French paper?  I looked at a few local stores and found nothing, so that is when I spent an evening scouring the internet for the perfect paper.  I found this wrapping paper that was the perfect fit for my vision.  For those who want to know, I purchased this paper from Spoonflower.com.  Update:  This paper is no longer available.  I did find some french script paper from Zazzle .
So here is what I started with.  Yes, they were in need of some TLC.  This furniture belonged to a friend of Sherri's who had this furniture as a young girl and gave it to my friend.  I started by sanding the pieces because they have that factory-finished paint, which is very slick and you need to prep your pieces before you begin.  I like to prime the factory-painted pieces because, from my experience, the paint does not like to stick to this type of finish even with proper sanding.  I also prime because if someone is paying me to do a job, I am going to do it right.  After a light sanding and good cleaning, I applied Rust-Oleum 2004 Zinsser Bulls Eye 1-2-3 Primer Sealer
, it is a water-based primer.  Once all the prep was complete, I began painting the dresser and nightstand in Maison Blanche Vintage Furniture Paint in the color *Maison White.(*discontinued)  I recommend using Simplicity Chalk Style Paint.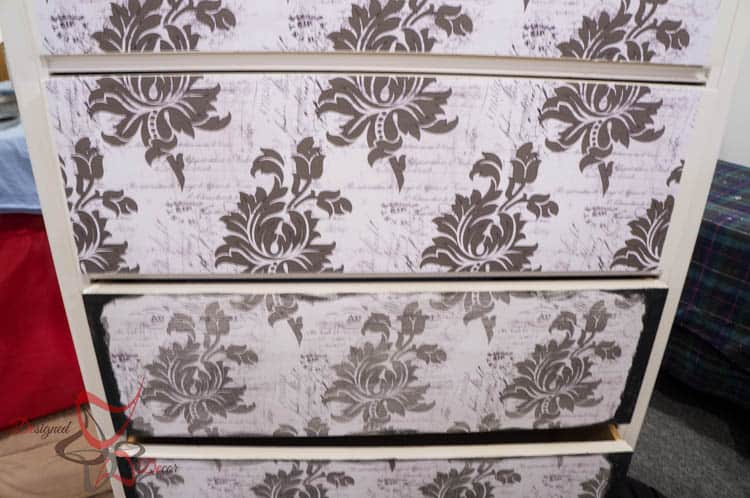 I lined up the dresser drawers and measured and cut the wrapping paper to have a continuous pattern.   I applied my favorite adhesive, Wunda Size Water Based Gilding Adhesive
 to adhere the paper.  Here is a full tutorial on how to decoupage furniture.   After applying the paper and letting the adhesive dry, I began to shade the edges of the drawers.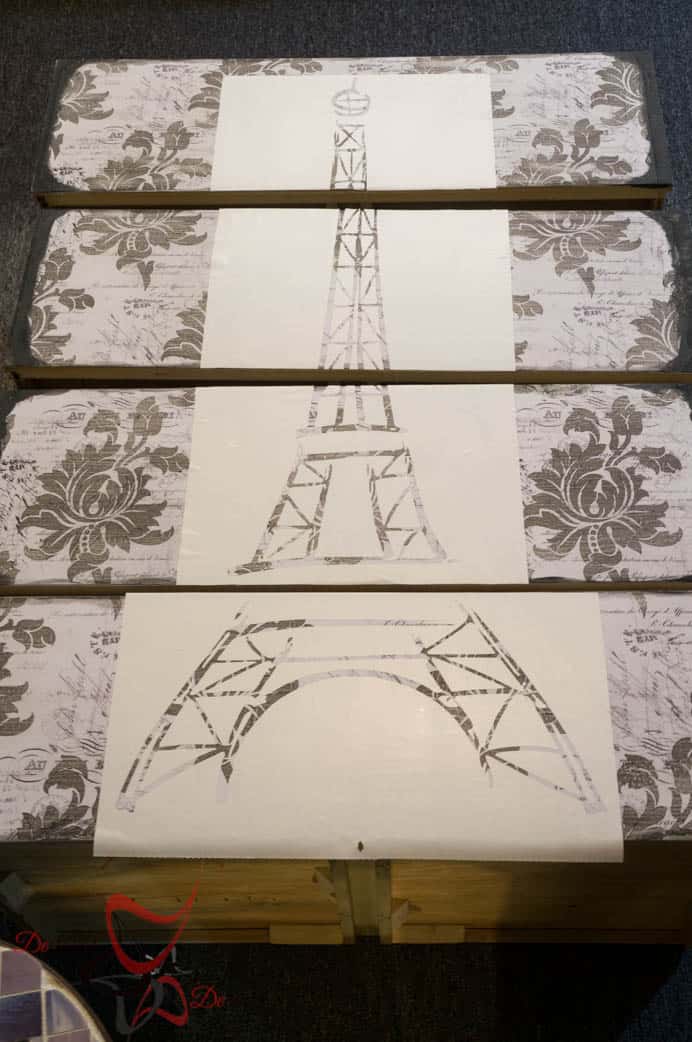 Once I had the drawers the way I liked with the sanding and shadowing,  I sealed the drawers with a light coat of High Performance in Flat. This will prevent your paper from peeling away when you remove the stencil.   I placed the large stencil that I created with "Cameron," my Silhouette Cameo

Here is a full tutorial on how to make a large continuous stencil for furniture or walls.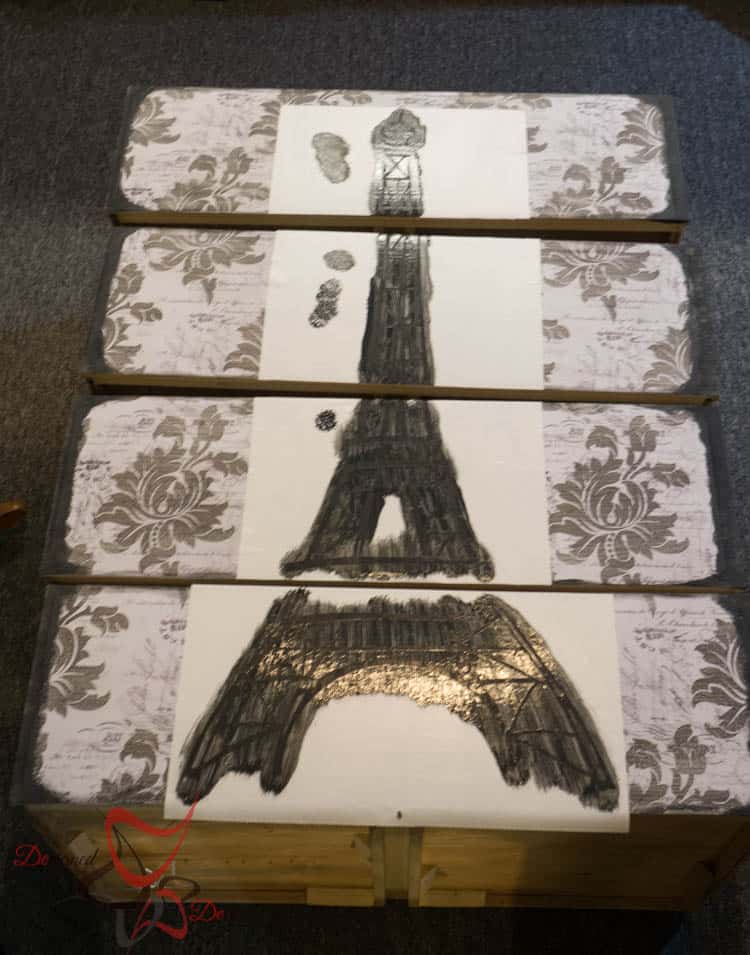 I painted on the stencil using a stencil brush and licorice chalk-style paint, using 2 coats.  After the second coat, I removed the stencil.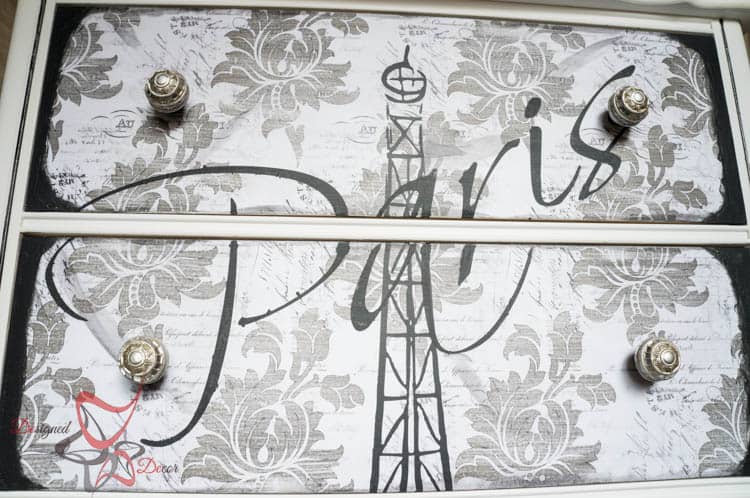 I decided that the Eiffel Tower was not enough, so I added a "Paris" Script to the drawers.  I did slightly sand down the tower and script before giving the entire piece another coat of matte varnish.  I also added graphite furniture glaze around the edges of the dresser and nightstand.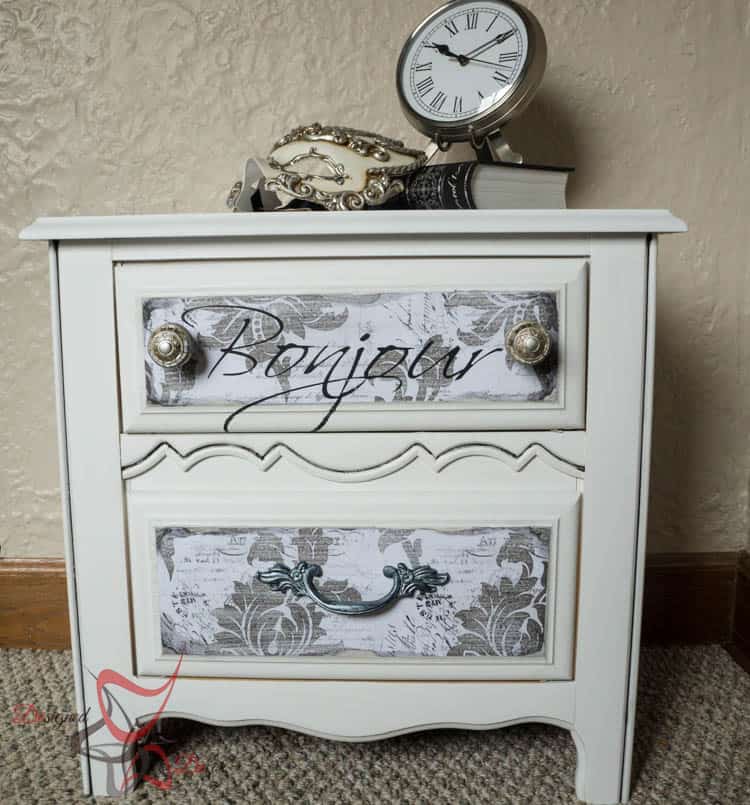 I added new knobs that I purchased from Hobby Lobby(my favorite place to find knobs and pulls).  Make sure to buy when they run their 50% off decorative hardware.  They run this sale every other week.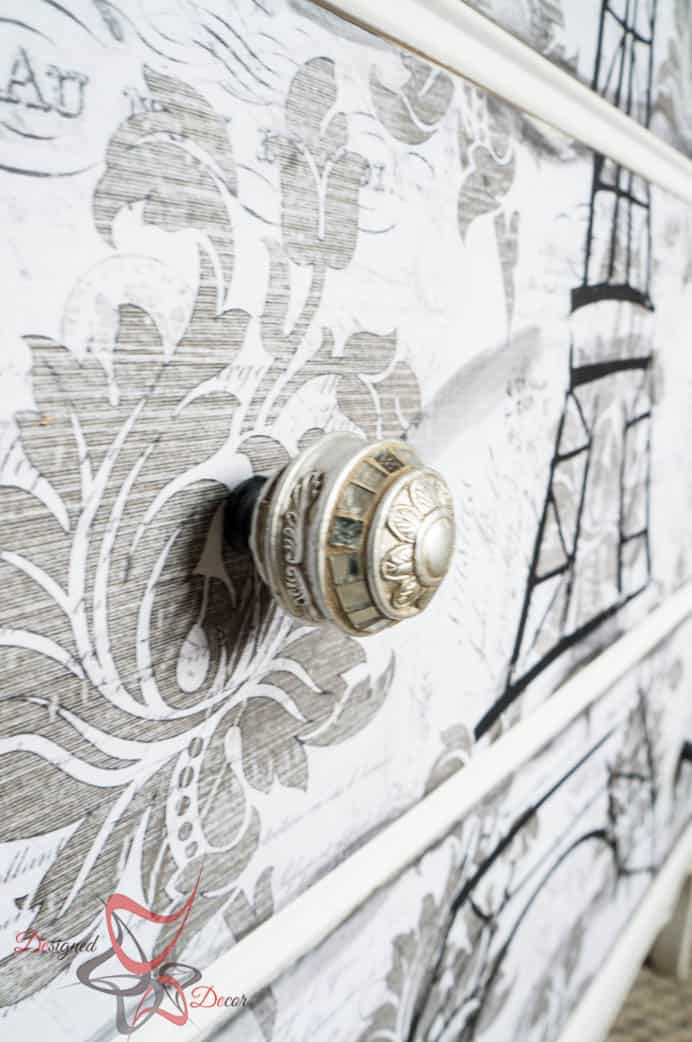 Now I want to create a similar piece to sell at the shop.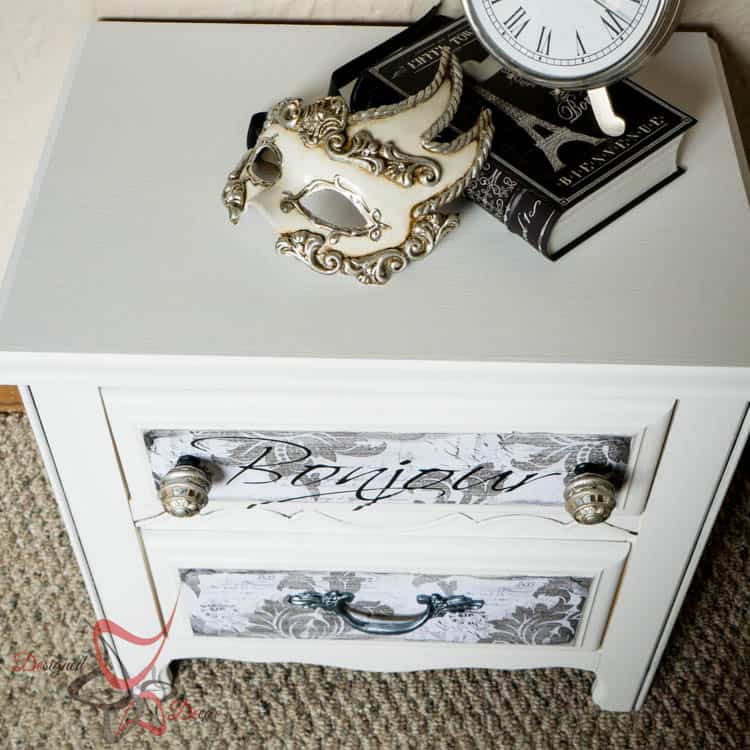 I love having free reign to create a perfect piece to complete a space, and these turned out great.  I like to push myself to try a new techniques, and making a large stencil was my challenge on this project.  It turned out perfectly and Sherri and her daughter were thrilled!
Come over to learn how to properly prep furniture.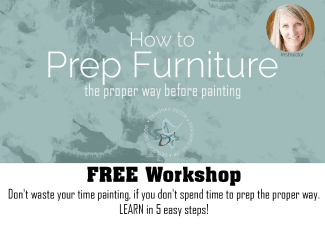 How to Properly Prep Furniture- Free Workshop

Join the DD Community!
Join the Designed Decor Community and receive weekly free tips on DIY home projects, painted furniture, decorating, and much more.